ICONS Coffee Couture Franchise For Sale – Coffee Shop
ICONS Coffee Couture Franchise For Sale – Coffee Shop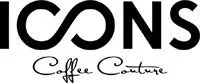 ICONS Coffee Couture Franchise Offers - Cost & Fees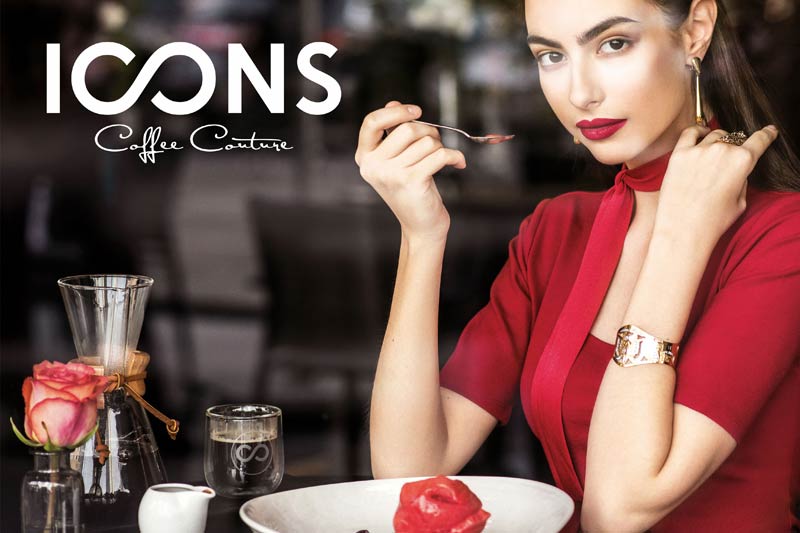 ICONS Coffee Couture is not just another coffee brand. ICONS is a fashion and lifestyle coffee concept which was created by a team of fashion lovers and inspired by heath trends, art, flashlights and the fashion Icons of our world.
The brands vision is to spread kindness and be leading in creating healthier communities through nutritious and balanced food offerings, education and promotion of an active lifestyle to empower the individual to make life remarkable.
The concept borrows heavily from the latest trends in the fashion industry and surprises with a stylish, vibrant, yet welcoming atmosphere and its changing specialty blends of world's most exclusive coffee's and therefore true Coffee Couture!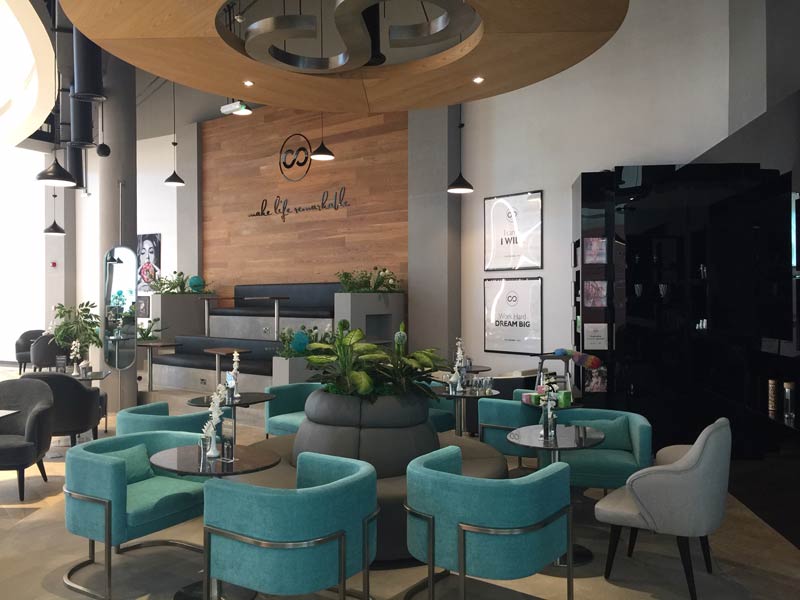 Franchsie Services.
1. Power of Branding. Our Franchisees receive the license to use the "ICONS Coffee Couture" name, logo, all services and trademarks of ICONS Coffee Couture and benefit from our corporate marketing and brand building activities.
2. Store design, branding and fit-out. Our Interior Team will accompany you through the whole process, from the ICONS branding concept, over fit out and construction of your perfect ICONS Coffee Couture Outlet. Our iconic design will ensure that your shop will be the next 'place to be'.
3. Full Training, System and Support. All franchise benefit from customized package of training both prior to launch as well as on an ongoing basic. This focuses on retailing skills, product knowledge and training baristas to produce the typical ICONS coffee and individual products.
4. Product supply and Product Development. Our franchisees benefit from negotiated rates and discounts with suppliers, our unique product developments and ongoing improvements as well as new varieties to satisfy changing needs, tastes and preferences.
5. Marketing and Brand Development. Our franchisees will be supported with a full promotional calendar, from prior, to launch as well as for the ongoing basis. Beside that our franchisees benefit from our fully branded point of sale and merchandising packages especially designed to maximize your sales.
6. Operational Assistance. Our Franchisees are provided with a complete set of manuals, from establishing, management, training, service, marketing manuals to help develop their business with ongoing support that will ensure the highest standards.
7. Real Estate Assistance. Site review to help you choose the best location for the new outlet.
8. Financial support. We use our contacts in the financial world to help selected franchisees through the financing process, if required. Financing options are based on the individual.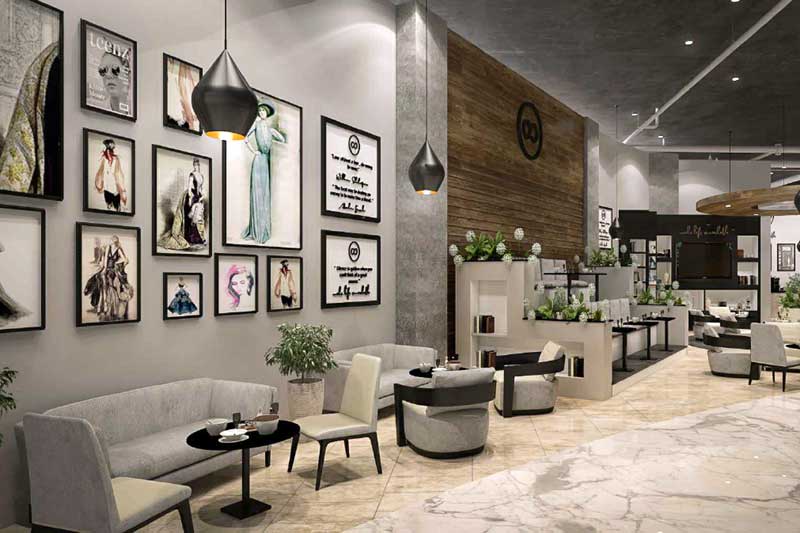 ICONS Coffee Couture Franchise offer
Master Franchising
If there are currently no ICONS outlets in your country or area, then our first priority is to find a Master Franchise. Master Franchise must have the financial resources to develop a minimum of five Outlets within the first two years of the opening of their first branch in a territory.
City Franchise
Regional Franchise
Multistore Franchise (minimun outlet number 3 stores)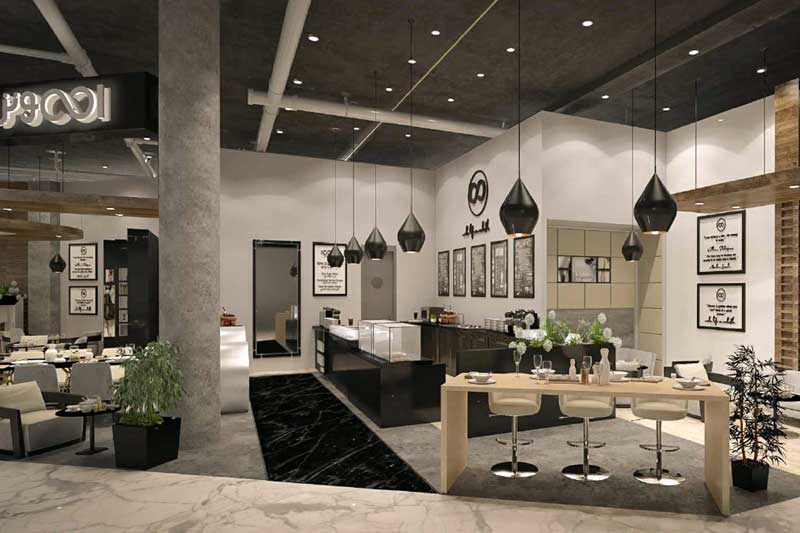 Requirements to buy ICONS Coffee Couture franchise
Who is the perfect Icons Coffee Couture Owner?
We as a company are, what our franchisees personally are – your talents, your passion, your actions and your success. Because we, as company, are the result of all parts together. Thats why it´s so important to us to select qualified owners, who share our vision, have the motivation, skills and aptitude required to be successful.
(1)+(2) Single Unite Franchise Partner
Business Experience and Strong skills
Your previous business experience will be a primary factor in your selection. This experience does not necessarily have to be in the coffee & food industry. More than we need people with strong business background with special emphasis on people handling skills and management.
Financial Qualifications, depending on the franchise model
Franchising requires a substantial investment from franchisees, so your financial qualifications must be carefully assessed. You must be financially able to provide the initial cash investment as well as working capital
Share our Vision, Lifestyle and Values
We at Icons believe that if you do something you love you never have to work a day in your life again. If you share our Vision, Lifestyle, Values and Passion, Icons Coffee Couture is the perfect way to enjoy what you do while building wealth
(3) Country & Area Development Partner
For our international development we are looking to award Country and Area Development rights to established businesses who have preferable already experience in franchising other brands within their market. Our international franchise partners will have therefore on top the following further evaluation criteria:
Local industry knowledge
Understand the dynamics of operating a successful foodservice business.
Knowledge of the local market, including relationships with suppliers.
Ability to grow the concept into a nationally/provincially recognized brand.
Clear strategic plan.
Experience in winning customer loyalty.
Access to property
Knowledge of local property markets to advice on locations.
Access to prime locations in top tier cities.
Leverage consumer interest through multi-distribution channels.
Access to capital
Experience in phased capital programmes.
Ability to fund further expansion in order to roll-out on a national/provincial level.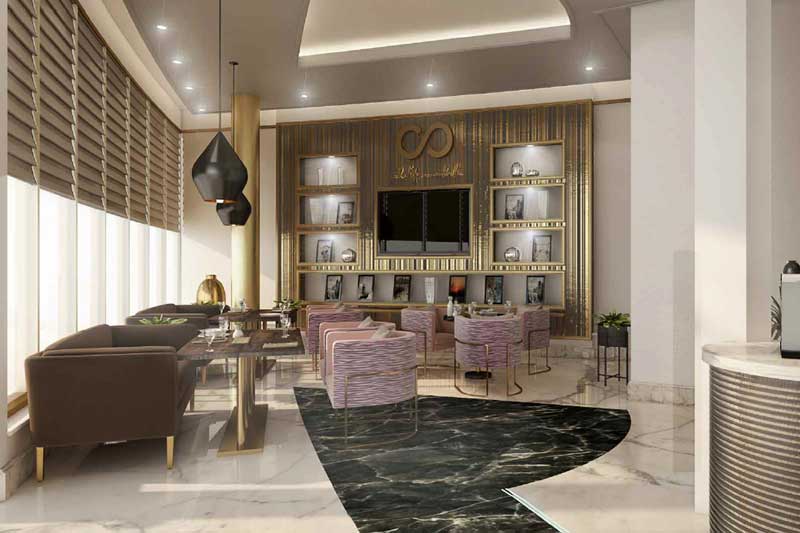 How much does icons Coffee Couture franchise cost?
ICONS Coffee Couture has the franchise fee of up to $20,000, with total initial investment range of $150,000 to $300,000.
Initial investments: between $150,000 - $300,000.
Please see Icons Detail Presentation for above requested details. Please don't hesitate to contact us if you need any clarification.
Payback period: 3 - 18 months
Average turnover per month: $25,000 - $120,000.
depending on the model (Express, Standard, Lounge)
Royalties: 6% royalty fee, 2% marketing fee.
Franchise fees: $20,000 per store,
but depending and negotiable on development plan and area.
1. Initial Franchise Support:
Trade Name and Marks: The right to use ICONS Coffee Couture brand name and trademark in the Market Area for the duration of the Franchise Agreement and its renewal terms.
Transfer of know-how: Transfer of business concept know-how through initial training and provision of operating manual, business documentation and literature and point of sale software.
Pre-entry financial study: Customization of a 3-year financial study according to local variables in the Market Area including investment plan and profit & loss statements.
Initial Training: Two-week initial training at the Franchisor's Headquarters and company-owned stores for up to 3 Individuals of the Prospective Franchisee staff.
Pre-entry market support: Including evaluation of the selected location(s) and identification of local service providers.
Site evaluation: Identification of the most suitable site/sites for the establishment of the business, evaluation of site plans and advice on construction and refurbishment of the premises and provision of site development plans and algorithm.
Customization of menu items: Provision of menu customization according to variables in the Market Area and productions of standard recipes, presentations and imaging of food items and the entire menu offering and development of supply chain systems with third party suppliers.
Launch training: One-week pre-launch training in the Prospective Franchisee Market Area shall be provided by ICONS Coffee Couture operations personnel.
Launch support: One-week post-launch support including soft opening and inauguration event, on the job training and store monitoring. ICONS Coffee Couture support team may extend on site assistance longer if deemed necessary.
Store designs:
Technical support in relation to customized store designs and layouts and provision of samples of store designs and layouts, building material, sample charts and site development plans.
Assistance in the production of architectonic images and interior and exterior look and feel of each store and to work with the local/regional architect appointed by the Prospective Franchisee to develop customized store designs and layouts according to local requirement.
The Franchisee shall cause to develop drawings that comply with the design specifications and all applicable ordinances, building code, permit requirements, and lease requirements and restrictions in the Market Area.
The Franchisee shall cover the costs of all appointed and/or nominated third party service providers including full store design and store construction supervision fees.
Furniture, fixtures and equipment: Supply of lists and specifications of furniture, fixtures, equipment and fittings.
Nominated suppliers: Provision of a list of nominated suppliers shall be provided to secure standard quality and food safety standards.
Inventory of proprietary products: Provision of the Franchisor's proprietary and branded products including a list of mandatory purchases, nominated suppliers and related costs.
Software: Access to and customization of the POS software program through nominated service provider.
Marketing plans: Provision and customization of launch marketing program and design and artwork.
Marketing material: Assistance in design of initial marketing material, packaging material, product catalogues, brochures and other literature.
Web portal support: Uploading of the Prospective Franchisee dedicated web page and/or information on the Franchisor's website.
2. On-Going Support:
Advice and guidance: On-going provision of management, operational, technical advice and guidance through telephone or electronic communication and video conferencing.
On-going training: Provision of on-going refreshment managerial and operational training.
Marketing: Provision and customization of annual marketing programs and local store marketing and support in the execution marketing and advertising plans in addition to design of social media campaigns adapted to the Market Area.
Periodical visits: Two visits per annum to the Market Area conducted by Franchisor support staff.
Business auditing: Periodical management and financial auditing of the business and production of updated business plans.
Franchisees' meetings: Organization of and invitation to periodical franchisees meetings.
Operating manual updates: Periodic updates of Operations Manual as and when deemed necessary by Franchisor.
Market research: Conduct customer surveys and market research, develop and introduce new menu items, products, promotions and marketing ideas to address changing trends.
Sales updates: Sales evaluation and inventory selection based on historical sales and demands in the Market Area.
Identity: On-going development of corporate image and identity.
Empowerment of a franchise family spirit: Prospective Franchisee interaction with other franchisees through contribution to newsletters, meetings, seminars, training, and franchisee of the year award programs.
Other current payments: none
Request Free Info

Additional information
Inspired by the Lifestyle, Trends and Art Work of the Fashion Industry, the flash light and the Icons of our World we created fascinating lifestyle locations which give you the feeling to be in a Vogue Magazine or Photography gallery of an outstanding artist. Definitely the new places to be! Our Franchise Models are a Multi-Element Concept which gives our partners the possibility to play with the required costs inside each model.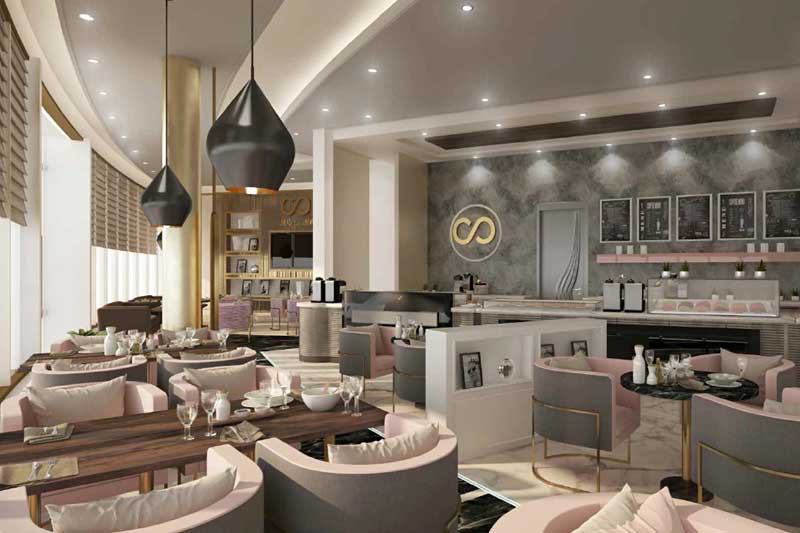 Success story
Be part of the Icons success story, one of the fastest growing lifestyle coffee franchises in the GCC.
From Catwalk, to 'Coffee Couture', the high street coffee chain got awarded with UAE's best franchise brand in 2017 and best emerging brand by Menafa in 2018.
With German Heritage, born in Dubai, the lifestyle coffee chain expanded within no time and is counting meanwhiles 7 countries with 50+ stores upcoming.
Business model of ICONS Coffee Couture Franchise
Item
Model 1
Model 2
Model 3
Cost of store layouts and designs
24,000
24
24
Cost of architectural finishing, contracting, décor & fittings:
150
400
450
Furniture, Fixture & Accessories
50
100
130
AC, Ventilation and Hoods
Included in the fit out cost
Kitchen Equipment
75
150
175
Kitchen Smallware
8
12
15
Dining Room Equipment
50
80
100
Signage (Exterior & Interior)
Included in the fit out cost
POS Software & POS Hardware
10
20
20
Total AED
367
786
914
Income and Overheads:
Item
Model 1
Model 2
Model 3
Average transactions per store per day
100
150
200
Average check (ticket price) per transaction in AED
30
45
60
Total Income per day
3,000
6,750
12,000
Average direct product cost: % of total turnover
25%
25%
25%
Average packaging cost paper: % of total turnover
Included in the Food Cost
Minimum Local Store Advertising: % of total turnover
2%
2%
2%
Average payroll: % of total turnover
18%
18%
18%
Average utility cost: % of total turnover
6%
6%
6%
Average rent per m2 %
15-20%
15-20%
15-20%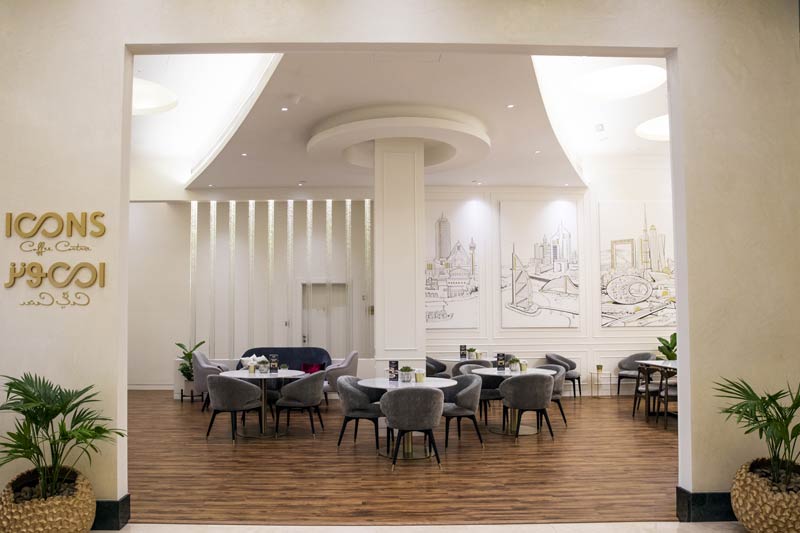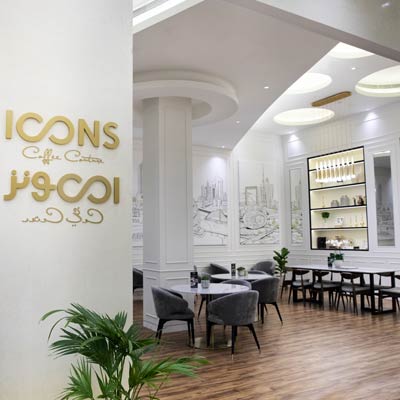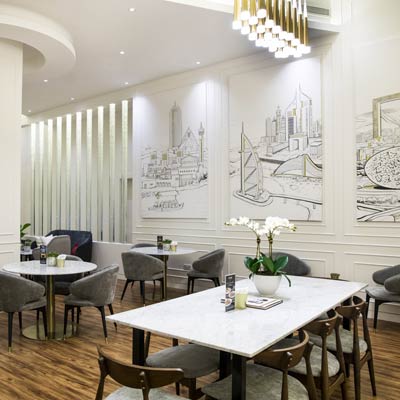 ICONS Coffee Couture Franchise Advantages
Coffee Shop (+) Plus Concept: Benefit from doubling average bills per customer while operating with the same staff requirement as a standard coffee shop through innovative and effective operation
Ever-Growing Demand: Increasing food-related health problems and a demand for more healthy options and varieties
Made in Germany: 100% Organic (Bio) & Fairtrade, our Coffees are roasted in an especially developed long roasting procedure for lower acidity and full aroma. We stand for quality made in Germany
Healthy: Organic Coffee's, tea's and Skinny Cakes without refined sugars, high protein, vegan and gluten-free options, yet with a full scrumptious delicious taste
In Vogue: A passion for uniqueness and empowerment of every one to express her/his style and make life remarkable
Passion: A higher quest of being a part of a healthy, but joyful life style
Diverse Sales Opportunities: Multiple revenue streams from offering food, beverage and merchandise retail, catering and distributorship to HORECA market
Return on Investment: Affordable investment with a possibility of a higher turnover and profit levels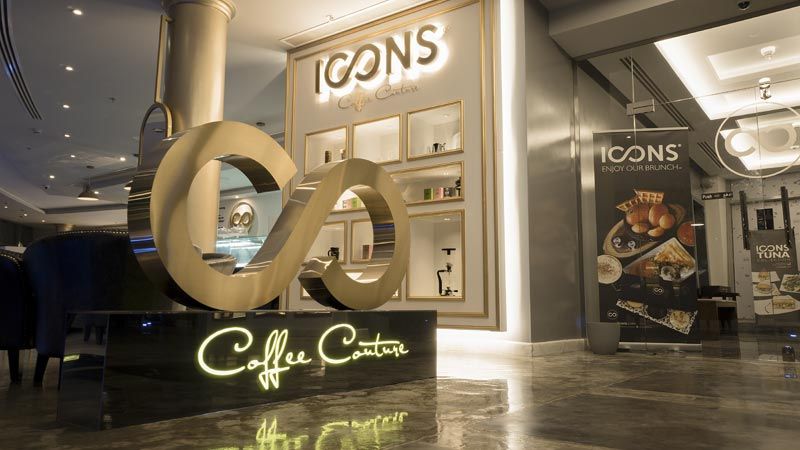 At the moment we can not connect you to the representative of this franchise.

Find other similar franchises in our catalog!
You need more information?
Send a request to get free consultation from the official representative of the company
Elena Weber
Founder & Managing Director
Complete your request
The information is provided from public sources on the Internet
Ask a question about the franchise