Description of Ivideon - Video Surveillance Franchise
Ivideon invites you to become a company representative in your city and open a brand store of affordable video surveillance under the brand name Ivideon.
Buying our franchise, you become a representative of the most high-tech video surveillance company in the world. Consequently, you will be able to sell service and Ivideon cameras to retail and corporate clients!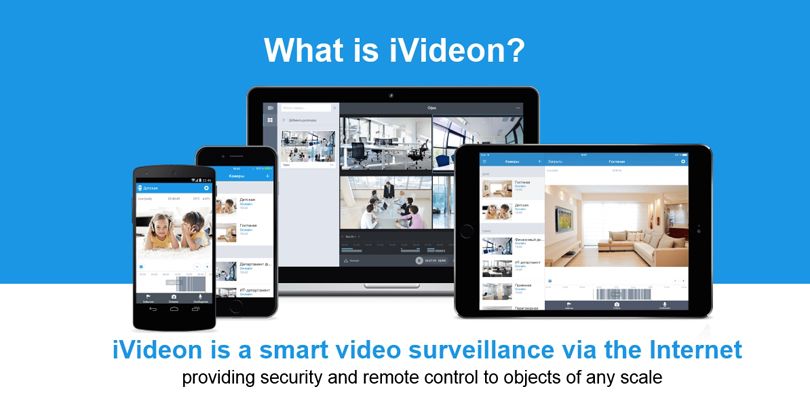 About the company:
Ivideon is a system of smart video surveillance via the Internet which provides security and remote control to a business of any scale. Ivideon allows you to easily and quickly connect an unlimited number of objects with any number of cameras, wherever they are, and collect them in one personal cabinet. The access to the surveillance cameras is granted from any device no matter if it is a computer or a smartphone with Ivideon applications. Every day Ivideon successfully solves video surveillance tasks for more than 1,000,000 users around the world (10,000 of which are corporate clients).

We suggest you occupy a niche of fast-growing high-tech business and become our first franchisee in your region!
Live broadcast from the Ivideon store, Moscow: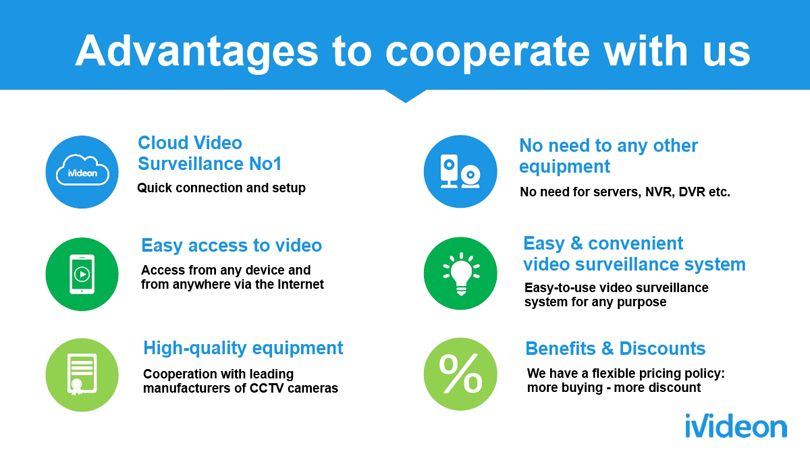 Ivideon FRANCHISE ADVANTAGES
Well-known international brand!
There are no analogs in the world market!
High market capacity!
Stable revenue from customers' subscription fees.
An opportunity to become No. 1 in your region in the high-tech, fast-developing area of ​​cloud surveillance available for every person or service!
Our assistance in choosing a place and creating a store layout.
We estimate the perspective of Internet traffic in your city / region.
We provide a customer flow from our website (total number of the website visits is about 1.7 million per month), indicating the address of the store in your city.
We treble the budget for marketing! If you pay for marketing $180, then we commit to spend $540 on attracting customers!
Strategic partnerships with local and federal providers , IT companies and security market leaders.
We conduct constant promotions, such as: "Try Ivideon for free!" ...
24/7 customer support
New high-tech, but easy-to-use cameras.
The ability to earn by providing additional services: customization, design, selling security companies certificates of, etc.
Staff selection and continuous trainings for employees
The possibility of a master franchise for the region (the conditions are discussed in person).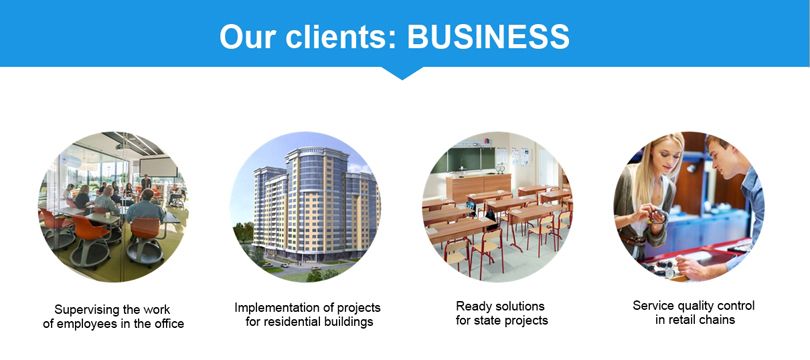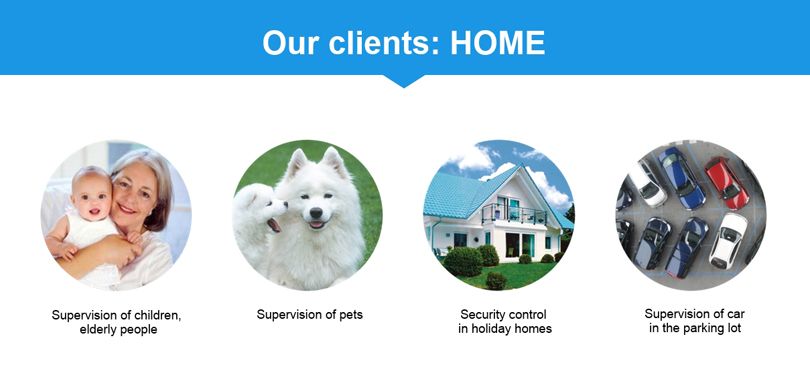 Franchise offer
We encourage our franchisees to open a shop Ivideon in their city and gain profit with us:
by selling high-tech but affordable cameras
charging % from subscription fees
from additional services for setting up equipment
from selling video monitoring services to corporate clients in your city/region.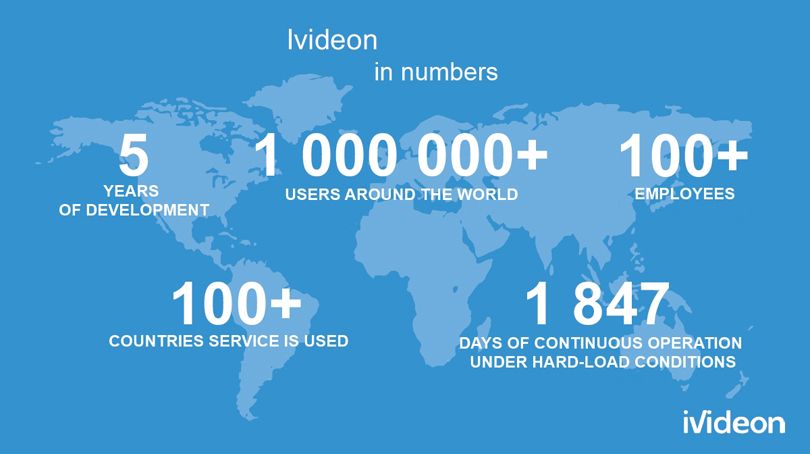 How much does Ivideon franchise cost?
Ivideon has the franchise fee of up to $1,060, with total initial investment from $15,900.
Initial investments: from $15,900.
Purchase of goods - approx. $5,300
Equipment and repair - approx. $7,060
Franchise Fee - from $1,760
Rental (2 months deposit ) - approx. $1,760.
Payback period: from 11 months
Turnover per month: from $8,830
Royalties: marketing fee - $176 per month
Franchise Fee: $1,760
business case for opening a store in your location
setting up advertising campaign for your store
design project of the store
staff training
textbook on doing business.
Request Free Info