Jeff Franchise Opportunities
Jeff is a service platform created to make users enjoy the Good, Good Life by providing them with services to make them look good, feel good and live good through the use of technology and the perfect integration of the online and offline worlds.
Jeff Franchise Offer
Jeff is a day-to-day services app to make people look good, feel good and live good. We offer different franchise opportunities so that our partners can choose the ones that best fits them.
Mr Jeff franchises: on demand home delivery laundry and dry cleaning service with a subscription model.
Beauty Jeff franchises: salons with optimized processes which increase productivity, salon capacity and reduce customer waiting times.
Fit Jeff franchises: social, personalized fitness sessions in a pleasant but optimized fitness center hat motivates users, optimizes the entire space and offers the most popular activities.
Relax Jeff franchises: short, focused massages with a turn system that users can include in their daily routine.
Jeff has revolutionized the world of franchises through technology and combining the online and offline worlds. We started out in 2015 with the aim of giving back to neighborhoods what digitalization took away, creating opportunities for entrepreneurs, new jobs and making the streets more lively.

In 2019, we opened over 2,000 franchises, built a team of 600 professionals and expanded to over 40 countries. We acquired Entrenarme and applied its know-how to Fit Jeff. We also created a strategic partnership with the successful Oh My Cut! franchise to develop and launch Beauty Jeff. In 2020, we continue our expansion with Relax Jeff and we are looking for entrepreneurs who want to grow with us.
Jeff franchises are an exclusive opportunity for various reasons:
Technology: Consumers can use our app to manage their laundry orders or book a beauty treatment, fitness class or a relaxing massage. In this way, we are more convenient for both the franchise and the consumer, achieving higher order recurrence.
Processes and support for the Partner: we have a team of professionals to help you set up and scale the business. Our team includes entrepreneurs who have already been successful in these sectors, so we can offer opportunities with proven knowledge and experience.
Marketing: we have an exceptional marketing team. With professionals coming from companies such as Uber, Coca-Cola and Google, we are focused on bringing more users to our franchises as well as making the existing ones loyal.
Cross-selling: we facilitate cross-selling among our different business models so that users that consume one service (laundry, beauty, fitness or relax) will get discounts and special treatments if they use other services. With this strategy, we can create a loyal community of users who like to enjoy life.
Finance and profitability: our business models and cost structures are optimized to be as capital efficient as possible, with lower startup costs than the average franchise in the industry.
And there's more:
In just 2 years, we are in the Top 60 franchise worldwide and the fastest growing franchise in the world.
In 2016, Jeff was awarded as one of the most successful companies in the use of Facebook Ads.
Top 20 best Startups in the world - Google 2017.
The best entrepreneurial project in the Digital Tech&Trends Summit 2019.
Top Global Franchise Award - IFBC | Info franchise & business concept - Indonesia 2019.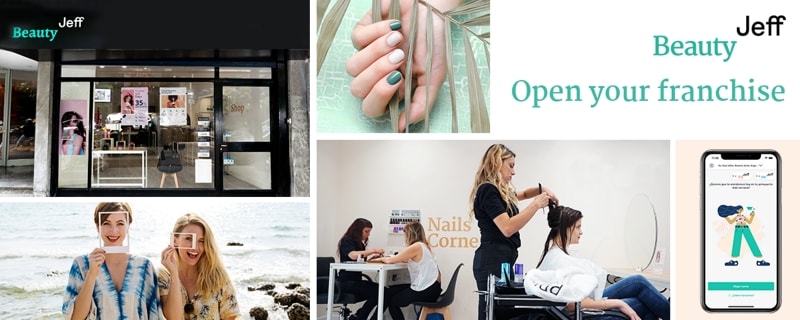 The process of acquiring a Jeff franchise is simple and straightforward:
First Call: leave your details and we will contact you to explore partnership opportunities.
Investment validation: validation of the potential for the partnership, investment capacity and preferred zone.
Contracts: signing the contract to officially become part of Jeff.
Adaptation: we support you through the premises adaptation process.
Jeff Academy: we offer training to ensure your success.
Opening: launch process and receiving the first orders.
Ongoing support: with constant marketing activities and Partner Success to help you with daily operations.

Our business models optimizes the entire space so that we are able to operate comfortably in less space.
For Mr Jeff, our laundry franchise specialty, we can operate in a 60 m² space.
For Beauty Jeff, our beauty salons franchise speciality, we can operate in a 75 m² space.
For Fit Jeff, our fitness boutique franchise specialty, we can operate in a 40 m² space.
For Relax Jeff, our relax center franchise speciality, we can operate in a 35 m² space.
Our target locations
Azerbaijan, Brazil, Bulgaria, Chile, Czech Republic, Egypt, Greece, Hungary, Indonesia, Israel, Kazakhstan, Kenya, Mexico, Morocco, Peru, Philippines, Poland, Portugal, Romania, Singapore, South Africa,Spain, Thailand, Turkey, Vietnam.
How much does the Jeff service platform franchise cost?
This depends on the franchise opportunity and the country. Feel free to leave your details and explore the best franchise options for you with an advisor, as well as finding the best locations in your city.
Our business model is adapted to each market to offer competitive investment options to all the entrepreneurs. We can say that:
Total Investment: from $40,000
Franchise fee: from $10,000
Marketing royalties: $0
Payback period and average turnover per month: adapted to every market to offer a competitive franchise opportunity
Request Free Info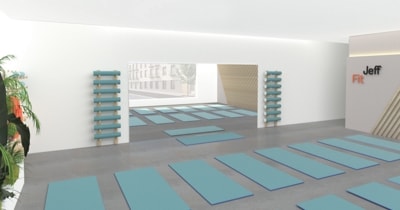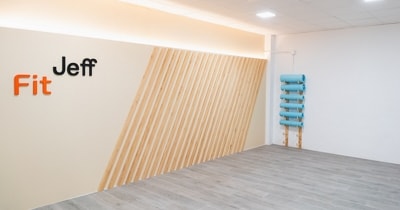 Success story
"Washing is super easy thanks to the training we received from an operations specialist, who gave us many tips. This was very important. The customers appreciate it and are very happy." "The support from Partner Success has been great, very positive, as was the operational training." "The advertising is tremendously suited to the times we live in."
Partner in Concón, Chile
"For me, it's a great business all round. I really believe in the business as a whole, the service we provide and the idea of managing everything through an app." "We have grown very quickly, people have really accepted the business because we provide an essential service, laundry today is a necessity."
Partner in Tobalada, Chile
"Full training, support from Mr Jeff, speaking with other Stores and I find that there is a lot of practice and learning". "Jeff is innovative, fun, everybody is talking about us! We're changing people's lives and ensuring them a brighter, happier future with more free time."
Partner in Vitacura, Chile