Konkrid Franchise For Sale - Concrete Plant
Konkrid Franchise For Sale - Concrete Plant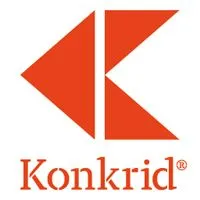 About the company
Konkrid is a new brand from Eurobeton company, the leader in high-quality ready-mixed concrete of all major brands. Konkrid is a modern concrete plant with European quality standards. We produce concrete mixtures with strict adherence to the composition and mixing time, quality control at the output of the produced concrete mixtures complies with the requirements of state standards - GOST 7473-2010.
Mission of «Konkrid» is to provide access to concrete mixtures with the most precise adherence to the composition for high quality construction work throughout Russia.
Description of the franchise for concrete plant - Konkrid
Franchise for the concrete plant - innovative technologies, fully automated production and management processes, high level of customer service.
Whom is our business suitable for?
For existing concrete plants, as an opportunity to modernize and automate the production of concrete mixes and increase income.
For investors, interested in the creation and development of a production project that brings a stable income.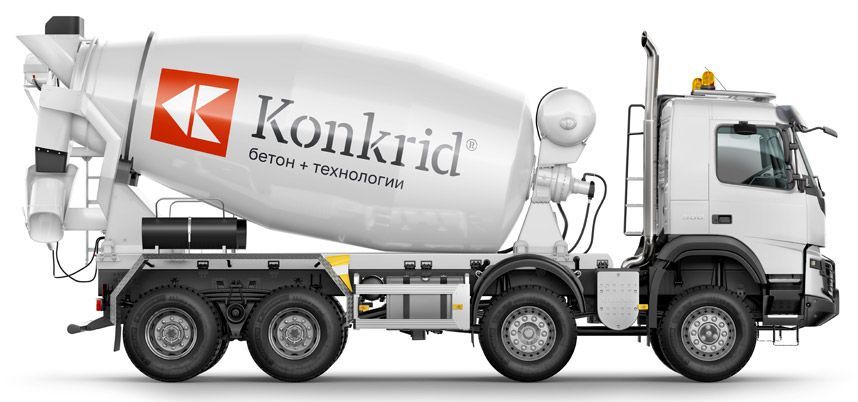 Franchise offer
We offer two business formats that are time-tested, working even if the economic situation of the country is in recession or crisis. By opening a business with us, you get a huge sales market and product demand, independant from the exchange rate.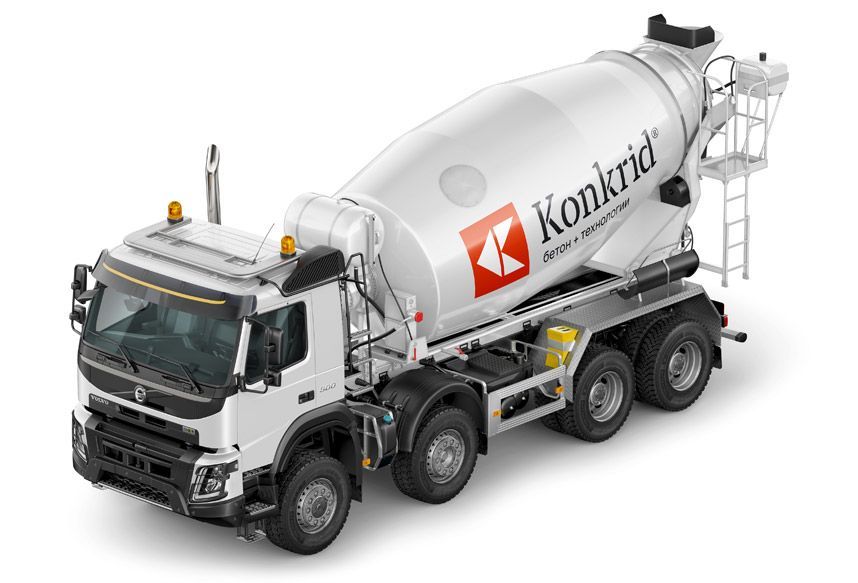 Franchising formats
Format REBRAND
Rebranding of existing concrete plant under the «Konkrid» brand
Format NEW
Building of the concrete plant under the «Konkrid» brand
Investments: from $6,840 to $13,680
Investments: from $957,520
Franchise fee: $68,395
Franchise fee: $68,395
Turnover: $451,400
Turnover: $451,400
Royalty: 2%
Royalty: 2%
Payback: 24 months
Payback: 42 months
Our partners get everything to start producing and making money - modern equipment, personnel training and certification, a unique CRM system, marketing support, step-by-step instructions, systematic product quality control.
What is included in the franchise fee
Providing recommendations for selecting territory for the construction of a concrete plant
Providing a list of equipment and a plan for the arrangement of equipment
Provision of services for commissioning works and installation supervision
Providing a list of regulatory documents and forms for filling them for organizing production in accordance with the requirements of the Russian Federation
Recommendations for recruiting: providing samples of vacancies, job descriptions, interviewing final candidates for key positions
Training of the top management of the company on the organization of business processes in Tyumen city
Training of specialists at the «Konkrid» concrete plant in Tyumen city
Connection of our own crm-system "bereg", which allows to regulate all management and production processes
Providing materials on organizing business processes in the enterprise (standard forms, financial tables)
Transfer of templates and layouts of advertising materials: brand book, business cards, brochures
Placement of information about the franchisee company on the federal website of the company «Konkrid»
Providing a one-page website layout for franchisees
Providing prepared advertising campaigns for the franchisee region
Systematic quality control of concrete testing in Konkrid's own laboratory
How much does the Konkrid franchise cost?
Konkrid has a franchise fee ranges from $68,395, with a total initial investment from $13,680 to $957,520.
Initial investments:
Rebranding from $13,680;
Opening of a new plant from $957,520.
Territory lease
Factory lease
Office rent
Equipment
Tools
Branding
Software
Office equipment
Video monitoring
Furniture
Additional expenses
Payback period:
Rebranding from 24 months;
Opening of a new plant from 42 months.
Average turnover per month: from $451,400
Royalties: 2%
Franchise fees: $68,395
Other current payments: none
Request Free Info

Advantages of Konkrid products
Quality. For the production of concrete mix, we use high quality components (crushed stone, sand).
Strength. Careful adherence to concrete production technology allows us to produce high quality, durable concrete.
German equipment. The production of concrete is carried out at the ELBA concrete plant, guaranteeing the accuracy of dosing and the grade of concrete.
Honesty in the volume and grade of concrete. The ordered volume of concrete is delivered in full compliance with the order. The products are confirmed by a quality certificate and undergo laboratory analysis.
High level of service. Automatic sms-notification of the client about the order, the volume of concrete and the time for concrete delivery. We ship concrete on the day of order, thereby saving the client's time.
Laboratory control. Our own certified laboratory and qualified specialists allow to effectively control the quality of raw materials and the quality of finished products.
Clients' recommendations. The quality of concrete is assessed over time. Our concrete is recommended to neighbors, business partners.

At the moment we can not connect you to the representative of this franchise.

Find other similar franchises in our catalog!
You need more information?
Send a request to get free consultation from the official representative of the company
Eduard Markin
Complete your request
The information is provided from public sources on the Internet
Updated: 12.01.2022
Ask a question about the franchise