OneGlamping Hotel Franchise For Sale
OneGlamping Hotel Franchise For Sale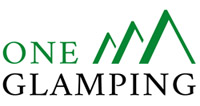 Description of the OneGlamping Hotel Franchise
Glamping Franchise has no analogs in the Russian market. This is the idea of a new tourist format that combines outdoor recreation with the benefits of civilization. This is a vacation for a modern person who loves nature but is not ready to sacrifice urban comfort. No ascetic life - a soft bed, a warm shower, Wi-Fi. And, behind the door - nature: greenery, fresh air, birdsong, sunrise, and sunsets.
Glamping - a new promising trend in the tourism industry
In Russia, the market is at an initial stage, the niche is almost not occupied, but there is a demand for this direction.
There is a wide variety of beautiful places in wild nature, which are not yet available for mass tourism.
A limited selection of high-quality accommodation.
The complexity of the law for stationary infrastructure, and for glamping, on the contrary.
For glamping, not only an inaccessible place in nature is suitable, but also the nearest suburban territories, city parks.
Our goal is to create a network of OneGlamping glamping in different countries of the World. One of the main success factors is the right place to start glamping. Therefore, we will be happy to consider proposals for land for long-term lease, purchase or as an investment when opening glamping. The priority is for the countries of Europe and Asia.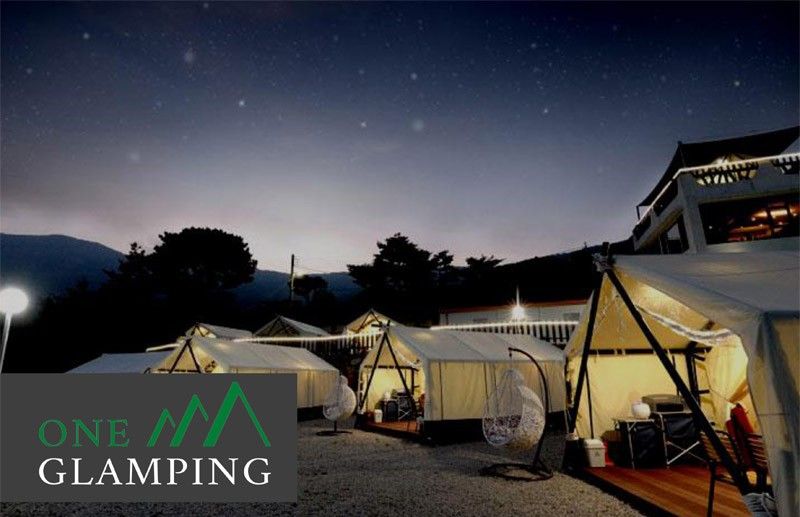 Glamping is a cross between a hotel room and a tent. We took the best from these types of accommodation and combined them in our project.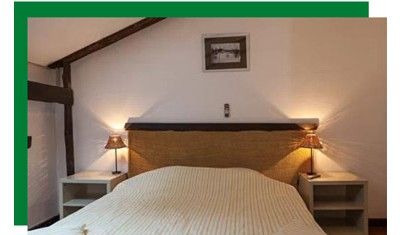 Comfortable room
Soft beds
Electricity
Warm shower
Restroom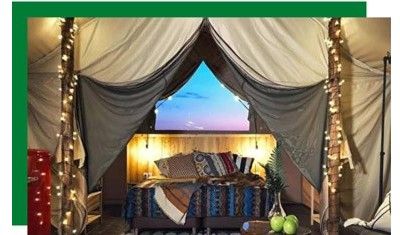 Fresh air
Mobility
Proximity to nature
Spacious terrace
Delicious food cooked on an open fire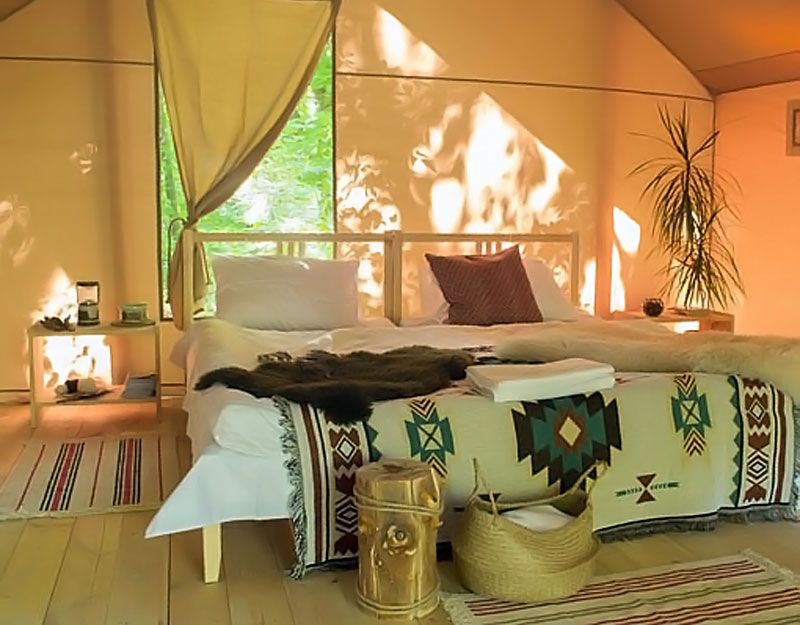 Project target audience
The target audience of OneGlamping is unlimited - these are families with children who love active tourism and want to relax in nature; couples who arrange romantic trips, or newlyweds who decide to hold a ceremony in nature; young people who are increasingly going out of town with tents, sitting around a fire; large companies of friends who decided to take a break from the bustle of the city, and corporate clients who organize outdoor events for their employees.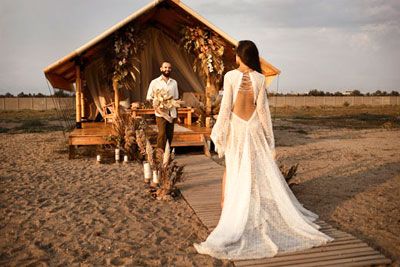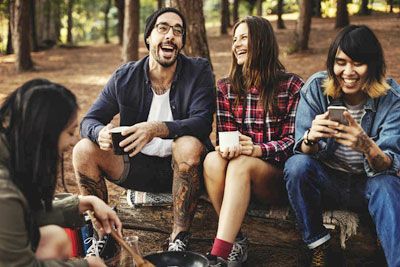 Advantages of oneglamping
Mobility - the possibility of opening glamping on any land and territory: rented areas, hotels' territories, parks, nature reserves, water protection, and nature protection zones, islands.
Low entry threshold - no need to immediately invest significant finances in a huge area to avoid unnecessary risks.
Payback - on average, one glamping pays off in 2 years.
Scalability - You can start earning from several tents, and as your business develops, expand your glamping area, which will ensure a gradual increase in income.
The uniqueness of technology - glamping does not apply to capital construction, so it can be placed in the most beautiful and inaccessible locations.
Caring for nature - all glamping modules are installed without harming the wildlife.
Oneglamping business model
Everyone can earn on glamping!
You open up our glamping Franchise. You need investments, land (in the property or its search), construction control and operational management of glamping (preparation of documents, negotiations with the authorities, the search for builders and personnel, monitoring of on-site work).
You become our partner, investor, co-owner of your glamping and part of a large OneGlamping team.
All glamping, its equipment, and machinery belong to you.
At the moment, the OneGlamping team is preparing everything necessary to prepare for the launch, construction, opening, and management of glamping. In addition, we can provide templates for documents and applications for grants and subsidies for state programs to support the development of domestic and inbound tourism.
If the country and place are suitable for OneGlamping analytics and standards, then we are ready to invest or help with attracting our investors to this glamping project.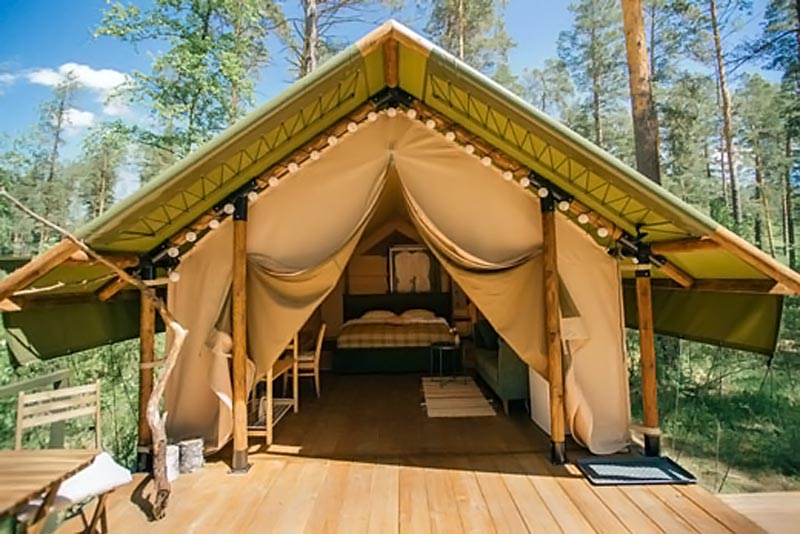 Team
Our team is specialists with many years of successful experience in the industry.`
We provide a high-level service of travel organization.
Glamping, like any hotel complex, requires proper work planning.
Some of the key questions:
Where do I place the guestrooms, where it is possible to put sanitary units and the kitchen according to standards, where is it better to arrange a recreation area, how do I organize improvement so that glamping can expand over the time without affecting the existing situation?
These and many other questions that can be answered by a professional Partner Support team.
We can teach you and set your business to success! Your mentors are 24/7 available. We bring you to profit. Appreciate your time, build a business with professionals!
Who will be interested in our franchise?
Country hotels (expansion of number of rooms).
Sanatoriums (expansion of number of rooms).
Agritourism.
Fish farms.
Wakeboarding Station.
Sports camps.
Beaches.
Reservoirs.
Yachting.
Tourist camps.
Tourist routes.
Private sector.
Airfields.
Parks.
Children's camps.
Event activities.
Mountain climbing places.
Overnight stops along the slopes.
Marketing
The management company takes the responsibility of the marketing support of the entire Franchise network, helping to create a flow of customers and build their loyalty from the first day of the project launch.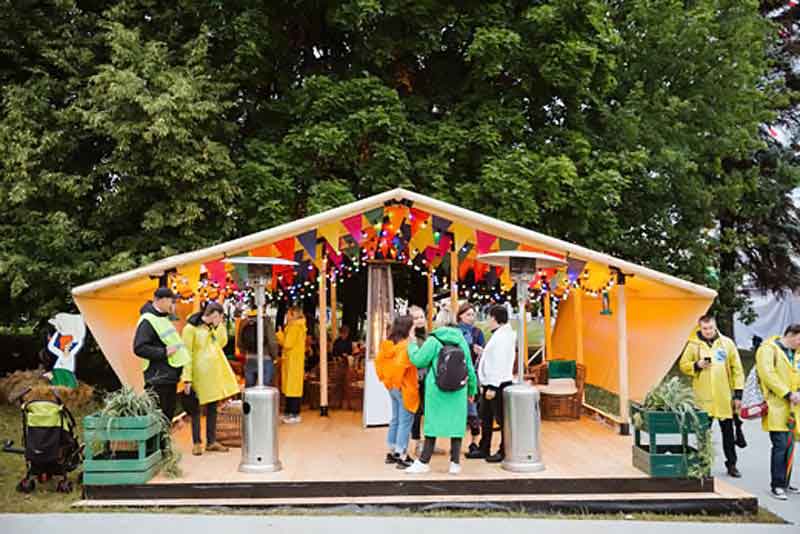 Glamping format
Seasonal

| Number of houses | Investment size | Annual revenue | Payback period |
| --- | --- | --- | --- |
| Glamping hotel with 10 tents | $132,183 | $114,307 | 2,92 years |
| Glamping hotel with 20 tents | $218,097 | $192,847 | 2,0 years |
| Glamping hotel with 30 tents | $196,512 | $271,387 | 1,92 years |
All season

| Number of houses | Investment size | Annual revenue | Payback period |
| --- | --- | --- | --- |
| Glamping hotel with 10 tents | $255,436 | $272,600 | 2,17 years |
| Glamping hotel with 20 tents | $435,103 | $359,967 | 1,75 years |
| Glamping hotel with 30 tents | $587,269 | $647,333 | 1,5 years |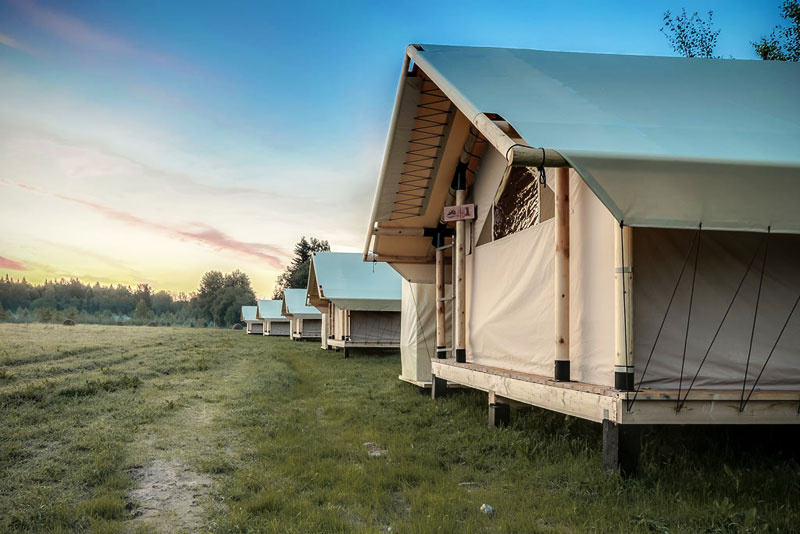 OneGlamping hotel franchise offer
Dear partners, the glamping movement is a special culture and aesthetics, which is gaining more and more popularity every day. We offer you to make a wise investment and join our team of professionals. Open a profitable business in your area!
With us, you can start a glamping hotel even without experience or specialized education!
We teach you all aspects of running the business.
We provide support at all stages, a flow of customers and take on the organization of business processes.
We provide a support team so that you can just start working and confidently build up the company's turnover.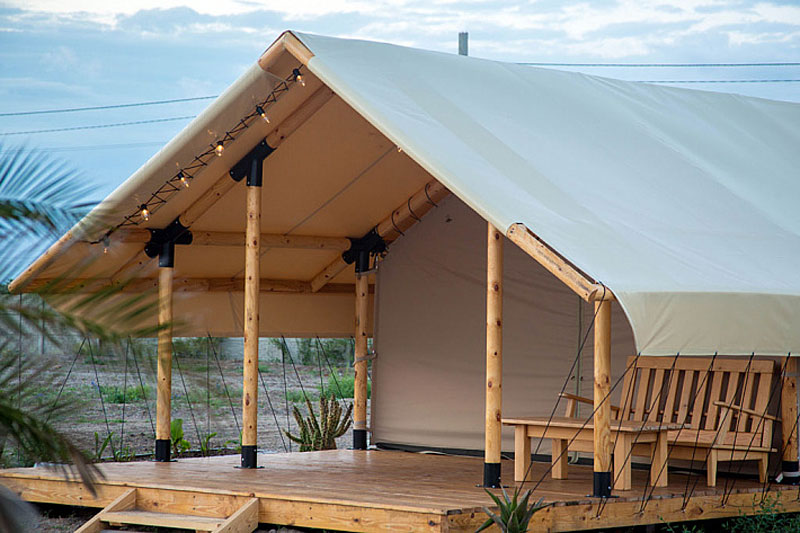 How much does the OneGlamping hotel franchise cost?
OneGlamping has a franchise fee of up to $15,000 with a total initial investment from $125,500
Initial investments: from $125,500
Payback period: 2,92 years
Average monthly turnover: $114,307
Royalty: 5% of revenue per month
Franchise fee: from $15,000
The Franchise fee includes:
We prepare:

Training, instructions, scripts;
Marketing kit, Brand book;
Market analytics, Business and Financial models;
Regulations for staff;
A typical glamping project for your land;
Modular technology of gliding construction;

We connect and set up:

Landing page on the main site of the OneGlamping network;
Instagram and Facebook pages;
OneGlamping Management IT System;
Telephone number and Cloud telephony;
Statistics, cross-cutting analytics, and metrics;
Booking systems (10+ services);

We help with :

The procurement of materials (recommendations of verified suppliers);
Construction (consultations of engineers or installation supervision);
Launching the project into operation;
Marketing and promotion in the OneGlamping network.
Other current payments: none
Request Free Info

Oneglamping hotel franchise business model
We carefully approached Franchise development. At the start, you will receive the necessary package of materials and teaching aids for the organization, management, and development. You just have to start the project and make a profit. A financial model is developed for each franchisee, based on the objectives.
Average glamping load: 90% Average number of people in a tent: 3
The average price of a tent/day: $52
Number of tents: 10 pieces
Annual revenue: $114,307
Number of employees: from 2 people
Project launch time: 2 months
Oneglamping franchise buyers' requirements
Are you the owner/manager of a country hotel or other tourist destination?
Do you have a desire to open and develop a business in the field of eco-tourism?
Are you the owner of a unique plot of land that is suitable for a glamping hotel?
Do you own the necessary investments for the implementation of the project?
Are you ready to comply with company standards?
Then the hotel glamming franchise will be a great solution for you!
Advantages of oneglamping franchise
Glamping is just starting to take off in Russia. This business area is not yet overloaded, and there are chances to start where it is not represented at all.
Franchise Benefits
The franchise has no analogs in the market.
Strong competitive product.
A profitable solution for both operating enterprises in the field of tourism, and for novice entrepreneurs and individuals.
Completely Russian production provides operational logistics and installation.
Tents are designed specifically for climate conditions.
The ability to scale a business by introducing new services and installing additional tents.
High payback in comparison with hotels and recreation facilities, due to minimized investments and the high average cost per night.
Profitable business model, effective business processes.
Lack of a considerable workforce for running a full-fledged business.
No costs are required for the marketing department since this function is performed by the management company.
Partner support at all stages of work.

At the moment we can not connect you to the representative of this franchise.

Find other similar franchises in our catalog!
You need more information?
Send a request to get free consultation from the official representative of the company
Igor Shusharin
Founder
Complete your request
The information is provided from public sources on the Internet
Updated: 10.05.2021
Ask a question about the franchise