PRIMEBEEF BAR Franchise For Sale - Bar & Grill Chain
PRIMEBEEF BAR Franchise For Sale - Bar & Grill Chain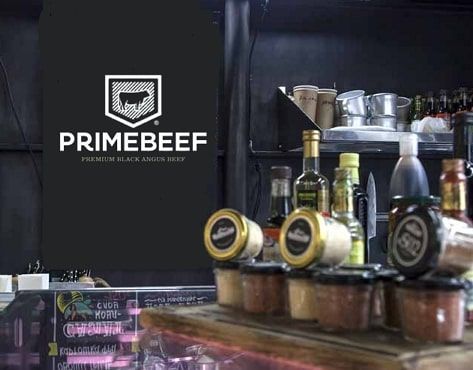 PRIMEBEEF BAR gastronomic street food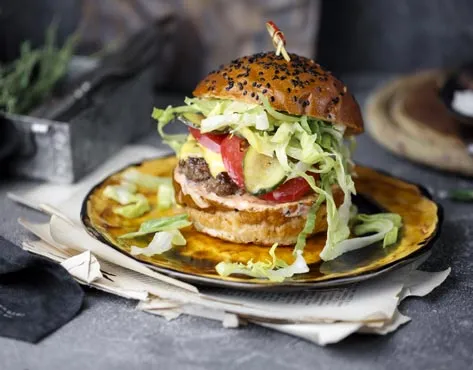 Mouthwatering and healthy burgers cooked fresh right in front of you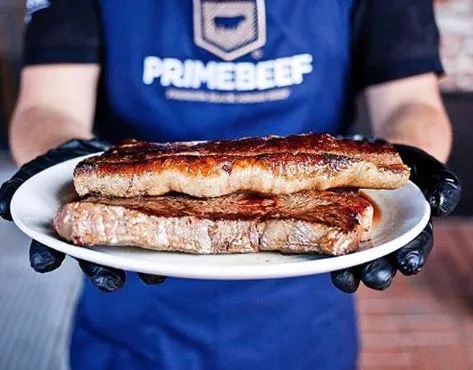 We have been creating meat culture in Russia since 2008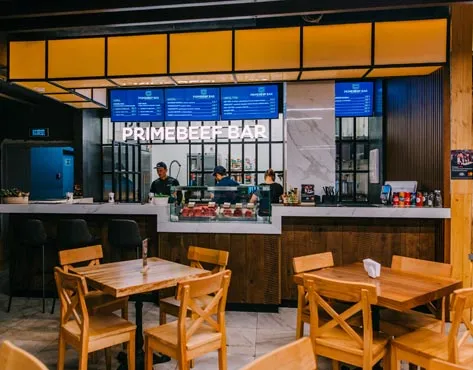 Atmospheric place for meat lovers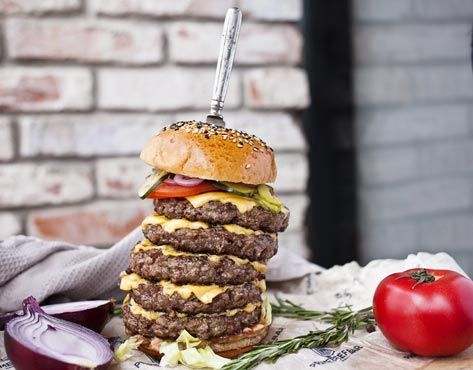 BURGER REVOLUTION IN YOUR CITY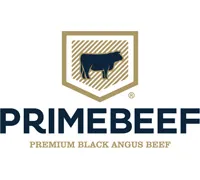 Description of PRIMEBEEF BAR, Bar & Grill Chain Franchise
PRIMEBEEF BAR, Bar & Grill chain is a perfect place for meat-lovers and their friends. The mix of fast food restaurant and a cool butcher's shop offers a large selection of marbled beef and makes the place always popular.
The dishes in our restaurants are cooked with meat of our own production. Our company is the largest producer of Black Angus marble beef in Russia. Today, the livestock has 80,000 heads.
PRIMEBEEF BAR offers branded steaks, burgers, salads and soups, author cold and hot drinks.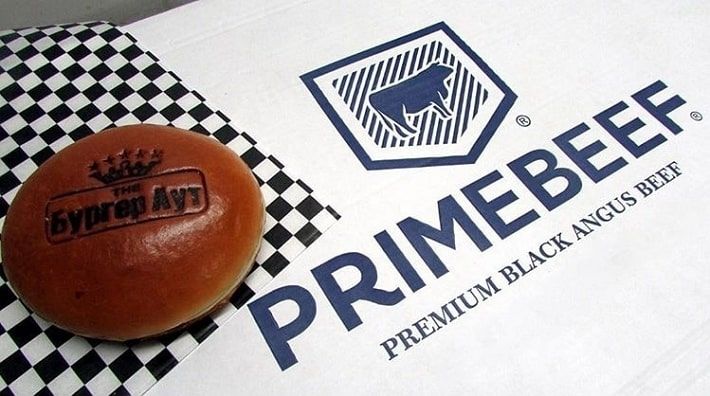 The founder of PRIMEBEEF BAR, Andrew Nitsenko is a reformist of burger movement in Moscow. His restaurants are famous for their special burgers. The lunch which consists of a new Italian burger with caramelized onions, tender mozzarella, dried tomatoes and a juicy marbled beef cutlet accompanied by warm ginger tea with fire cones is a real pleasure for our guests.
Our visitors can see all sorts of meat pieces, from filet mignon to tibon on PRIMEBEEF BAR showcase and the staff will show the piece of meat closer so that the visitor can choose the one they like.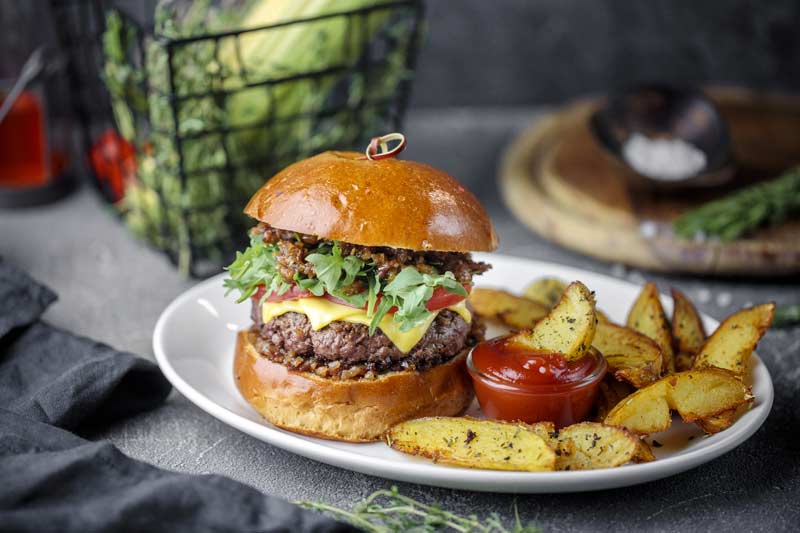 After a steak-lover chooses the piece, the meat is taken to the open kitchen where it is cooked. Cooking happens in a food show format.
Our achievements for 2018
Started

3 restaurants

in Moscow
Fed more than

300,000 people

Increased the staff to


41 professionals

The best burger restaurant in 2018

according to GQ magazine
Acquired

the first franchise partner

Our guests ate

15 ton of meat

Grew sales by

800%

Reviews in magazines

"Men's Health", "Gastronom", "Aeroflot".
Own Meat Production
PRIMEBEEF BAR is a family business which consists of 11 farms for breeding and raising meat bulls in Voronezh and Kaluga regions. In recent years PRIMEBEEF BAR has become a well-known brand among people who like and value quality products. In addition, the company is one of the largest suppliers of marbled beef for Moscow restaurants.
PRIMEBEEF BAR franchise partners can buy meat for special prices which are lower than on the market.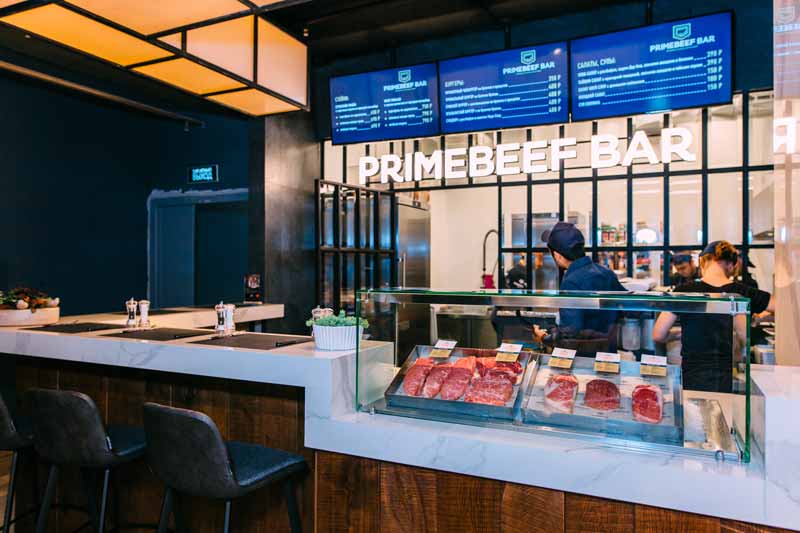 PRIMEBEEF BAR Franchise Formats
Food Court
Location: in the mall / gastronomic markets

Area: 20 - 40 sqm
Power consumption: from 25 kW
Room height: 3 m
Availability of ventilation, electricity, sewage.

Investments: from $59,380.
Payback period: from 12 months.
Stationary object
In-line, including its own guest hall:

Area: from 60 sqm
Power consumption: from 35 kW
Room height: 3 m
Availability of ventilation, electricity, sewage.

Investments: from $91,360.
Payback period: from 18 months.
Food track
Mobile format for events and warm season

Area: 15 - 20 sqm
Power consumption: from 15 kW
Water supply is desirable
Drainage is preferable

Investments: from 30,460
Payback period: from 8 months.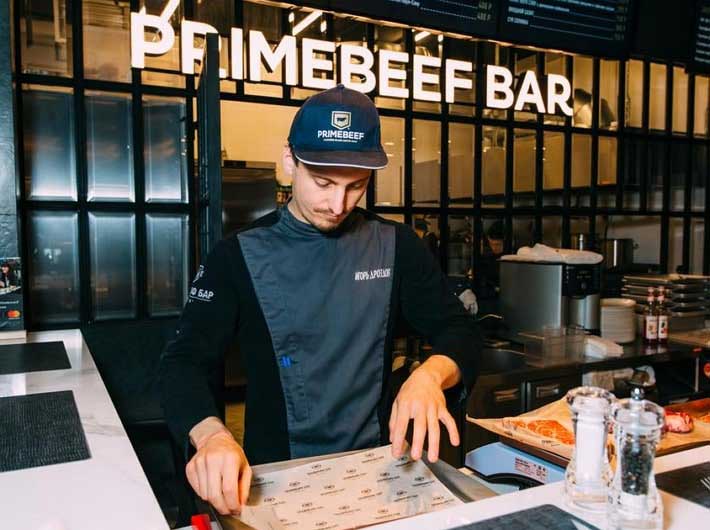 How much does PRIMEBEEF BAR franchise cost?
PRIMEBEEF BAR has the franchise fee of up to $15,230, with total initial investment range of $30,460 to $91,360
Food court. Initial investments: from $59,380
Include:
Franchise fee;
Specialized production equipment;
Design;
Construction and repair work;
Products purchase for the first month;
Trade equipment;
Design of advertising;
Software and cash box system;
Advertising campaign;
Employees` salary at the opening
Payback period: from 12 months
Average monthly turnover: from $36,550
Royalty: 5%, 1st month is free
Other current expenses: 21 days delay in payment for the supply of meat.
Franchise fee: $15,230
Franchise partner gets the following package:
The right to use the PRIMEBEEF BAR trademark from the largest marble beef producer in Russia.
Exclusive conditions for meat supply and recommendations on suppliers of other products.
Business plan for the opening
Assistance in choosing and analysing the place for opening
Selection of optimal equipment, components
Development of an individual street food project
Best business practices
Tech map for cooking menu and drinks
Support at all stages of running the business
Consultation in choosing a location
Layouts for the street-food point design
Archive layouts (menu, signboard, flyers, and so on)
Training for staff in Moscow
Marketing support on PRIMEBEEF BAR resources
Information about the chain in the media (radio, TV, magazines, reviews)
Consulting on business issues.
Request Free Info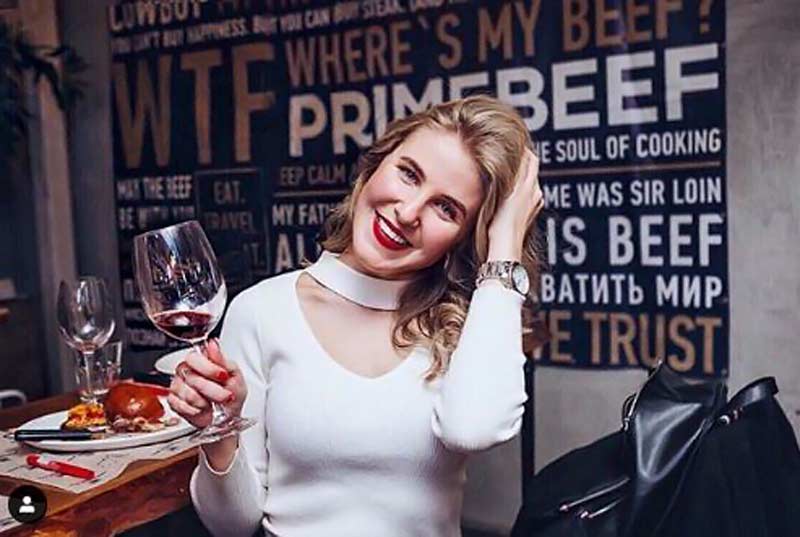 PRIMEBEEF BAR Business Model
Monthly turnover from one corner: from $36,550
Payback period: from 12 months
Net profit: from $3,810
Average check: from $7
The number of employees: 2 - 3 people
Salads & soups
from $3 to $7
Side dishes
from $3 to $4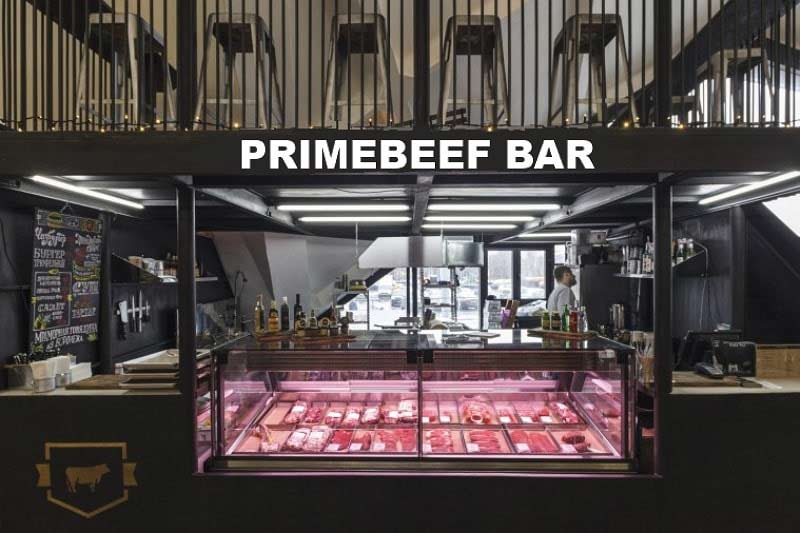 Requirements for buying primebeef bar franchise
Willingness to follow the rules of the franchise business.
Compliance with the principle of mutual respect and trust while doing the business.
Sharing PRIMEBEEF BAR corporate values.
Love to meat and desire to become a professional in restaurant business.
Willingness to constantly improve and learn.
Readiness to work according to the rules and standards of the company.
Requirements to the restaurant location and premises
Stationary objects: area from 90 to 150 sqm, only ground floor, basements excluded, room height from 3 m, total power consumption (max) - 60 kW (220/380)
Food courts: IN LINE, area from 40 to 70 sqm, the width of service area (bar) is 5.5 m.
Shopping center with boarding: ground floor outside the food court area, area from 70 to 120 sqm, with two possible entrances from the street and from the mall side.
Advantages of PRIMEBEEF BAR, Bar & Grill Chain
Join our successful Bar & Grill Chain, PRIMEBEEF BAR, which is currently operating 5 restaurants of different formats and we know how to make restaurant business flourishing.
We are certain about the quality of our products as we produce marbled beef ourselves. Good taste and affordable price for a premium product allows us to keep a low FOOD COST and get stable high profit. Distribution has been established in 62 cities of Russia, from the Crimea to Yuzhno-Sakhalinsk.
Support and participation in gastronomic events
We organize events in our bar & grills because our guest like to spend a fun time while eating tasty food.
Master classes,
Burger battle at Novikov School.
The events attract visitors and make from random guests of PRIMEBEEF BAR our loyal clients.
PRIMEBEEF takes part and supports big catering events: Gastreet Esquire Weekend, White Night & Gourmet Days Voronezh - Meat Capital, Smoke & Fire.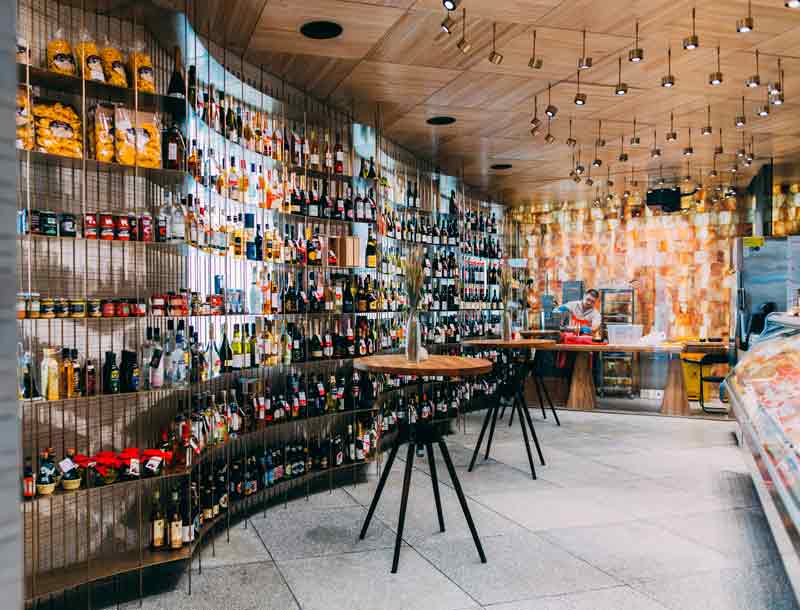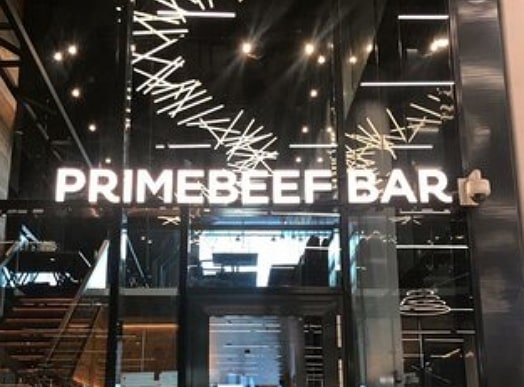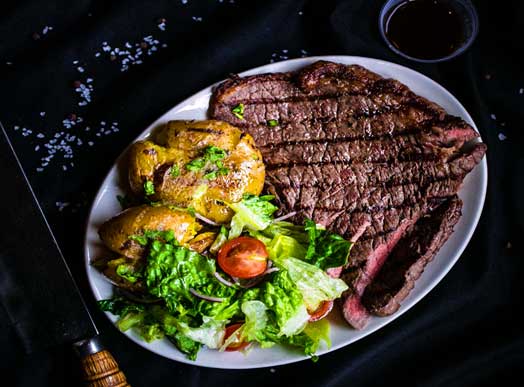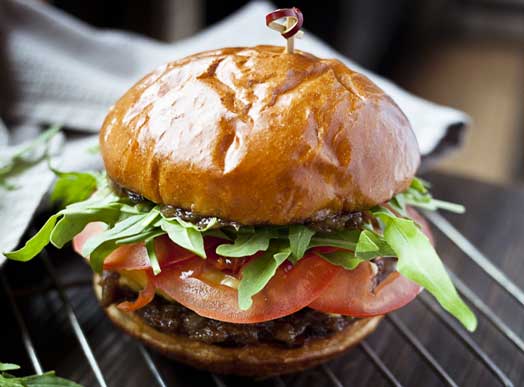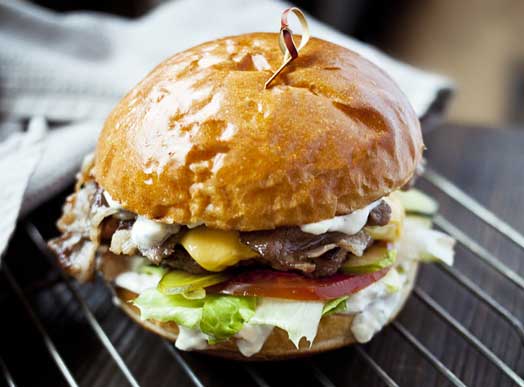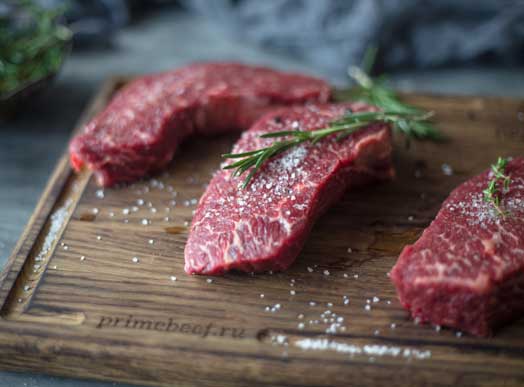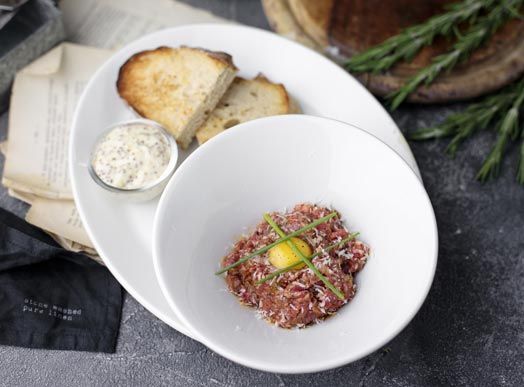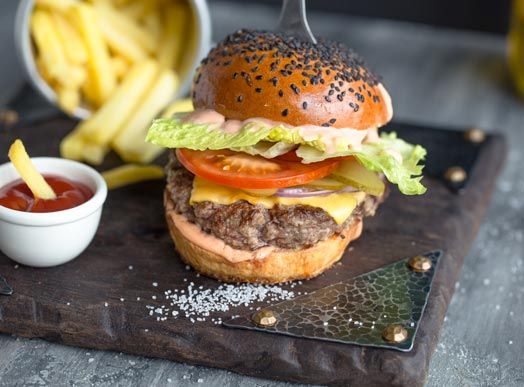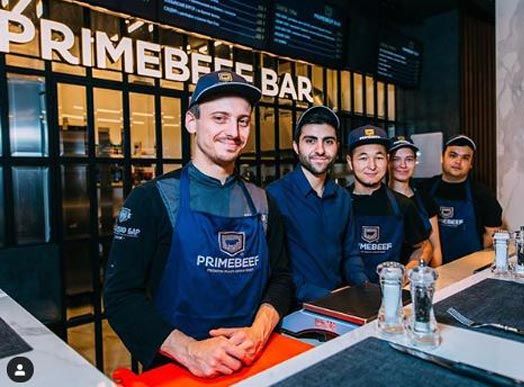 Starting investments from:

$59,380

Company type:

Restaurant

Year company was founded:

2008

Year of launching franchise:

2019

Franchised companies:

1

Owned companies:

5

Made burgers:

52,000

Fed people:

300,000
Information provided: LLC "PRIME FOODS"
Interesting?! Ask questions about the franchise
Hasan Allush
Development Director of PRIMEBEEF BAR chain
Feedback
Ask a question about the franchise