Rulomatik™ Franchise – Vending Machines
Rulomatik™ Franchise – Vending Machines

Rulomatik™ Franchise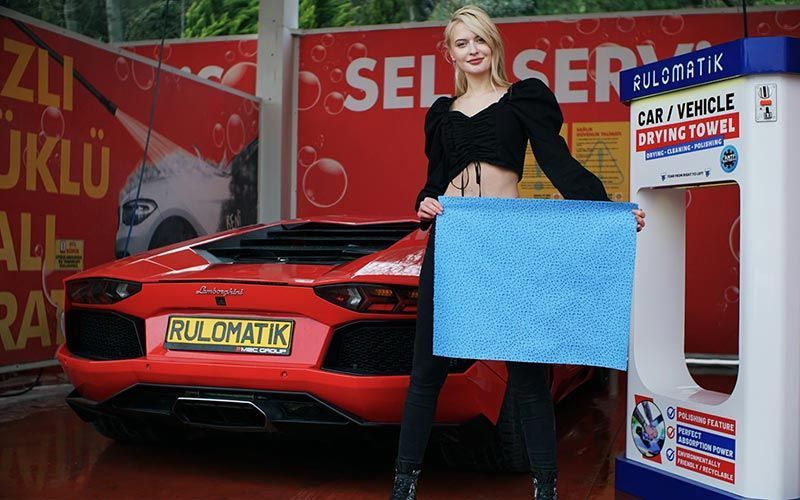 What is Rulomatik?
Rulomatik™ vending machines provides 7/24 sale of micro fiber car drying towel, car mat, sports towel, beach towel, worship products and many other products that we specially produce by using coins, tokens or other payment systems. Protected by patent rights, Rulomatik™ vending machines are provided with the same quality at the affordable prices that consumers can reach since we eliminate the costs of cutting, folding, packaging, labeling, gelatinizing in the inner reservoir products.
Today, Rulomatik™, which is widely used in more than 23 countries around the world, is adapted to the currency and language of the country in which it is serviced. Rulomatik is becoming an indispensable habit of drivers by becoming popular in the countries where it starts to sell.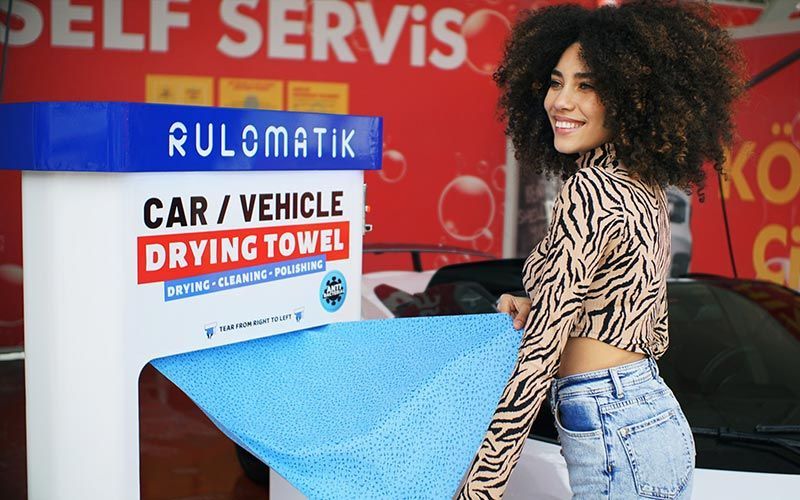 Country / Region Distributorship Rulomatik™
Rulomatik™ with its vending machines around the world, it turns into a 24/7 car drying towel sales organization around the world.
We currently have distributors in more than 23 countries, and we have more than 200 regional dealers affiliated with these distributors and we are working to reach more than 74 countries soon!
Located in Bursa, which is the industrial center at the junction of Europe and Asia; With its head office, production facility and logistics center, Rulomatik™ manages the entrepreneurial organization with a very focused vision. As a result, we believe that working with the vending machines from Rulomatik™ is very fun and profitable. We are proud to have great loyalty between our global business partners. They all have the happiness of Rulomatik™ success.
You should find out how Rulomatik™ collaborates with global business partners for growth and success.
As Rulomatik™, we turn into a global company with the right moves we make in line with the strategies we have developed, and we have achieved many successes in international platforms. Rulomatik™ has a mission to raise the bar always higher while thinking about the future. In its commercial activities, it follows the macro trends, social psychology and the spirit of time through proactive approaches and aims to be ahead of the age with the right projects and communication tone. In this period, which we strengthen our leadership day by day, we have inevitably focused on our brand investments and works. Our goal is to create a stable, systematic and automated profitable investment in the vending machine sector with Rulomatik™.
Compared to other known sales methods, Rulomatik™ Vending Machine provides a complete cash, continuous and predictable revenue source.
The companies that operate the vending machines offer their customers the opportunity to supply a wide range of products in an economical, modern, and hygienic manner without requiring the wholesale purchase of the products. In addition to this, Rulomatik partners also take a role as distributors. In this way, they can both sell their own vending machines with profitable prices and maximize their profits by evaluating the sales potential of their own vending machines. The vending machines that are produced following international quality norms (CE) are used for many years do not require maintenance thanks to their design and materials.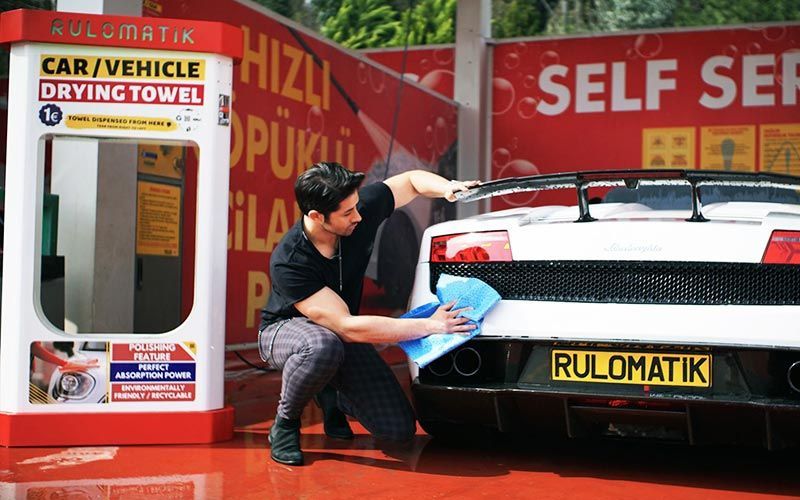 Size of stores
Our Distributors worldwide generally use 200 - 750 m² for Storage.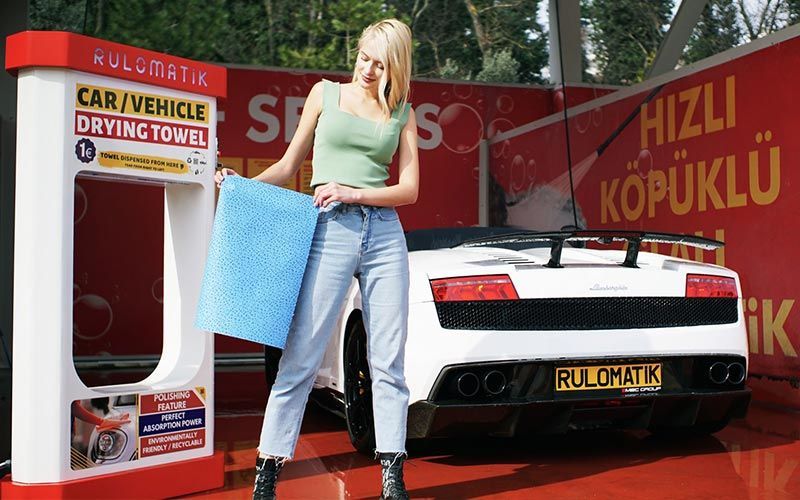 Rulomatik™ Franchise offer
The car drying towel product first needed by drivers, who wash their cars is sold automatically by Rulomatik Vending Machines 24/7. Check the terms and conditions to bring Rulomatik to your country.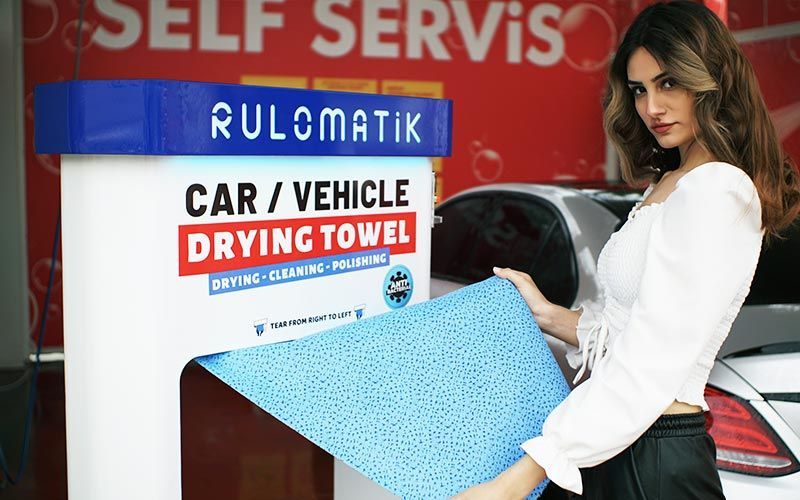 How much does Rulomatik™ franchise cost?
Rulomatik™ has the franchise fee of up to €30,000, with total initial investment range of €75,000 to €300,000.
Initial investments: €75,000 - €300,000
Payback period: 4 - 12 months
Royalties: none
Franchise fees: €15,000 - €100,000
Other current payments: €30,000
Request Free Info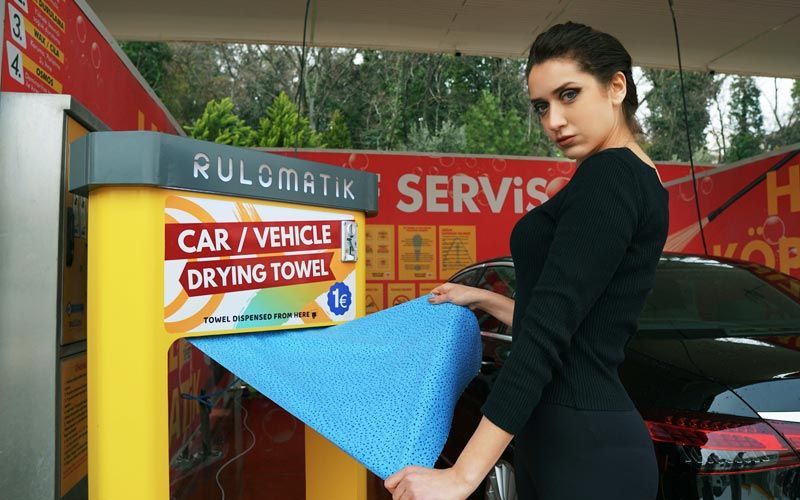 Additional information
Rulomatik™ continues to be recognized as the world's best partnering manufacturer and continues to see country/region distributorship/franchising as a dominant way of doing business. We believe that a key component of our success with our country partners around the world is our first-class training before becoming an Owner / Operator. Rulomatik™ hands-on training and vending machine management provides the materials you need to succeed in your business.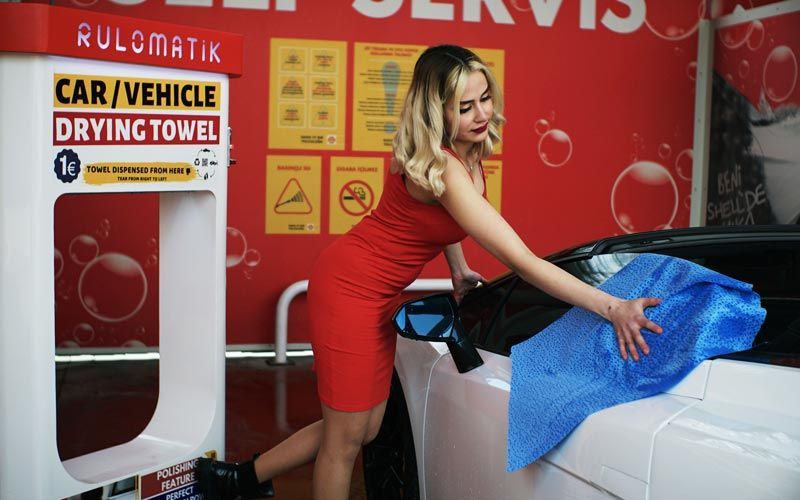 Country Distributorship Steps
9 quick and easy steps for Rulomatik™ Distributorship:
Request distributorship /franchise / regional dealership brochure.
Do observation and research on a local scale.
Make your official application by preparing the required documents.
Review the descriptive document.
Find the financing.
Sign the partnership agreement.
Join the training.
Deliver the products.
Celebrate the grand opening.
Total required time is approximately 2 months.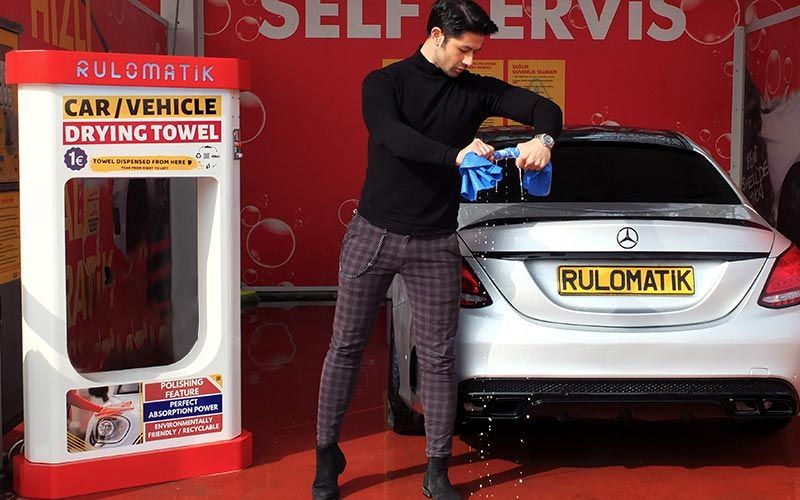 Success story
How was Rulomatik™ established, which takes a large part in the drivers life?
How did it achieve such a great success in such a short time?
Rulomatik™ was founded by three entrepreneurs in 2011 under the subsidiaries of Anadolu Bilişim Group in Bursa.
In January 2011, while on a trip abroad, they went to self-service car wash to wash their car at night. But it was difficult for them to dry their cars. They wanted to find a solution.They found a solution to dry, clean and polish their cars. Then they applied for international patent rights.They introduced the first A series vending machine in 2014. B, C, D and E continued serial production. Rulomatik™ started to serve overseas in 2018, literally globally.
The story of Rulomatik™ also includes some difficulties and obstacles. When the project started to be produced for the first time, things went bad, production costs were too high. In fact, it was only with the D-series that it was possible to switch to 1000 series production. Even the initial investment came much earlier than expected. More then 8500 vending machines took their place in the field. It was a practical product used by an average of 500,000 drivers per day.
In the early years, Rulomatik™ proceeded only with the financing of Anadolu Bilişim Group, of which it is a member. With the D series, it received millions of euro investment offers from investor companies. Rulomatik continues its activities with a 51% stake in the three founding entrepreneurs in Bursa.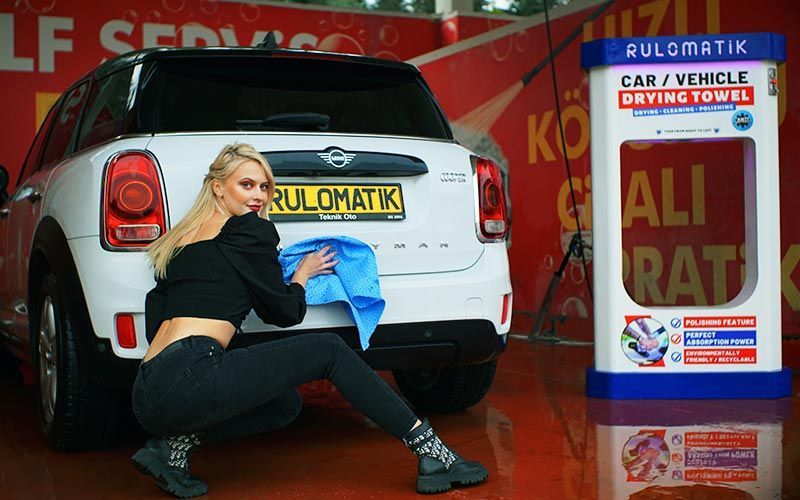 How does Rulomatik cooperate with it's distributors worlwide?
The person or the company that wants to bring Rulomatik products into heir countries, which we have the international manufacturing patent rights, must have commercial activities in their countries, also they must know their country well and It is important fort them to have observationability.
Microfiber car drying towels which are sold automatically by a vending machine are the locomotive of the Rulomatik products, which adapt to locations successfully into places where the cars are washed.
You can make Rulomatik Business plan which is the most important thing in choosing the candidates who carry our terms and conditions, even though our experts give approximately two days of educations about commercial orientation and technical secrets, if our candidates know about their market and made a proper research will provide them to take a step which will be successful and fast. Rulomatik becomes very popular among the drivers in every country that we get into.
We expect them to keep this popularity and we take them under our protection.Until now we have mentioned Rulomatik country distributorship, but we shouldn't forget that in some countries distributorship takes place as a regional distributorship.
Making a voice call in the precontact stage with a representative, who is in the operation unit, for being distributor candidate and requests, will provide us to develop a better contact.
Business model of Rulomatik™ franchise
What is the market size (quantity and financial turnover)?
Just in the United States, the vending machine business has $30 billion industry. It is a fact that there are many good places in the market such as America but there are already captured.There are 12 vending machines for 15-20 people. High turnovers will be obtained as the cleaning/drying cloth needed by the drivers who wash their cars will be buy from the Rulomatik vending machine without any alternative. Based on the number of cars in your country / region, you can reveal the turnover even with a minimum calculation. Rulomatik vending machines provide 24/7 profit, let's share the gross earnings calculation formula.
When you start your business partnership with 50 Rulomatik vending machines in the first stage;
(X) 50 pcs vending machine with average daily car drying towel number of sale multiplied = Your daily turnover will appear
(–) Daily turnover (-) remove the cost amount = Daily income will appear
(=) Daily Earnings X One Month (30 Days) = Monthly Earnings
(= ) Daily Earnings X One Year (365 Days) = Annual Earnings
---
For Example, (1 Euro) 50 Pcs Vending Machine X 60 Pcs Avarage Daily Car Drying Towel Number of Sale= €3,000 Daily Turnover
€ 3,000 Daily turnover - €300 Car Drying Towel Cost = € 2,700 Daily Earnings
€ 2,700 Daily Earnings X One Month (30 Days) = € 81,000
€ 2,700 Daily Earnings X One Year (365 Days) = € 985,500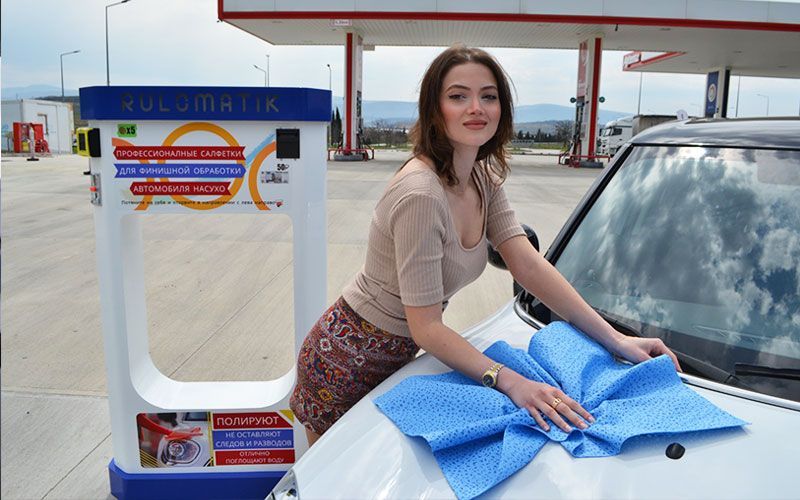 Terms and conditions of rulomatik distributorship
Rulomatik™ is recognized globally as a high-quality business organization and is one of the best licensing opportunities because its success depends largely on the superior qualities of its partners. Of course, another element which is reinforced the success of Rulomatik™ is training programs that give customers by our experts.
Rulomatik grants license to distribute the products produced and developed by itself and enables the global business partners to operate under the name and brand of Rulomatik. That's why Rulomatik acts very meticulously about distributor selection.
Rulomatik grants license to distribute the products produced and developed by itself and enables the global business partners to operate under the name and brand of Rulomatik. That's why Rollomatic acts very meticulously about distributor selection.
Main features we expect from our distributor or regional dealer candidates:
The candidate of the eligible partner must not have been convicted of any offense in his commercial and personal life.
Will be able to follow the effective operation of Rulomatik vending machines, It is required to have the ability to store the interior reservoir products and the ability to disseminate the Rulomatik service within the allocation area.
Human management and financial management are required to have extensive experience.
It is required to be able to represent the Rulomatik brand well in the country and to present the business plan as a summary to the Rulomatik official before the official application.
He/she must have the financial means to meet the investments required by the national distributorship or regional dealership for Rulomatik.
A copy of the documents of the company's financial records/company showing the partnership of the company that is the distributor of the country or the regional distributor is requested to be photocopied
Important reminder *:
The partner candidate without a Taxpayer / Financial Enrollment shall establish a financial / tax record within 45 days after the signing of the mutual agreement. Rulomatik™ prioritizes the countries in the world according to demographic analysis in accordance with its growth strategies and may not process a non-priority distributor application. Rulomatik™ does not grant global privileges, the license granted is limited only to country or territory boundaries.
Rulomatik™ Franchise advantages
We have built proven transparent business in dozens of countries. We offer winner chances.
PROCESS; Stable, systematic and automated earnings at your investment.
We adapt to the latest innovations in the World. Rulomatik, which can produce its own main card and its parts, and has the production facility which is high-tech products, can operate mdb-executive and has the highest performance microprocessor selections, can work with contactless credit cards, banknotes, coins, smart cards, and employee cards.
Submitting to the World
We currently have distributors in 23 countries, and we have more than 200 regional dealers affiliated with these distributors and working to reach more than 74 countries soon!
Every day, more than 500,000 people around the world use Rulomatİk™ products.
Every day in the world, billions of cars are washed by billions of drivers, a microfiber car drying towel is an important requirement in the world in which we live and work. Rulomatik™ vending machines are designed to provide efficient and sustainable systematic access to inner reservoir products.
Invest value €80k - €350k
Rulomatik investment amount is changing between €80.000 - €350.000 depend on your country or region. This investment amount is included Rulomatik vending machines, inner chamber products, spare parts.
4 - 8 month
You can gain your return your investment between 4-8 month depend on your country or region and depend on your investment amount.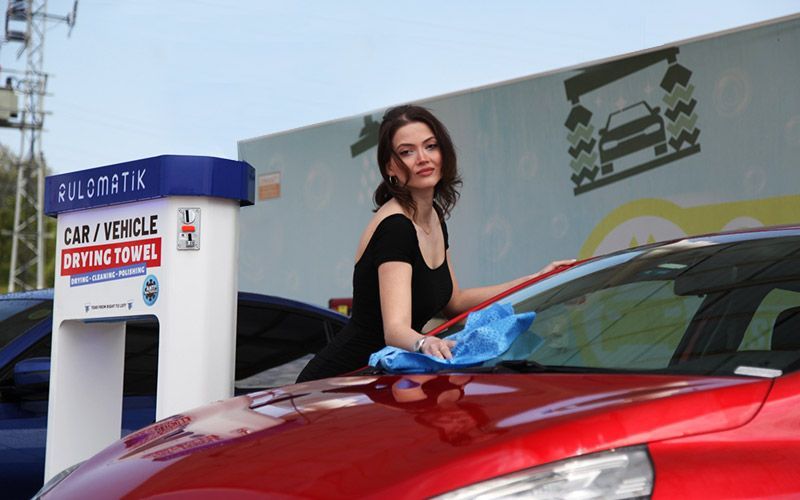 Why should you be a Rulomatik partner?
Because "WE" Offer Winning Opportunities!
Because "WE" are the world's largest chain of vending machines for disposable products.
Because "WE" consistently produce the same quality!
Because "WE" are the digital face of the vending machine industry!
Because "WE" use the best systems.
Because "WE" provide Professional Education Support!
Because "WE" provide continuous marketing support.
Because "WE" are always with you with our operational support.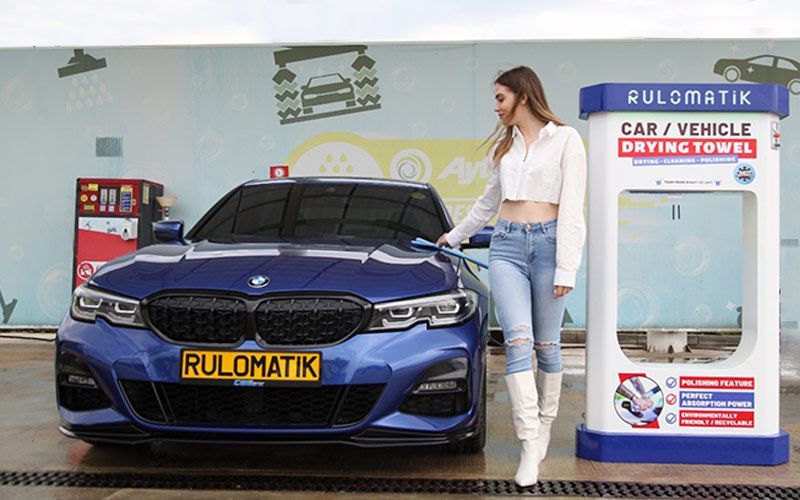 At the moment we can not connect you to the representative of this franchise.

Find other similar franchises in our catalog!
You need more information?
Send a request to get free consultation from the official representative of the company
CEMAL DÖNMEZ
Franchise Unit Manager
Complete your request
The information is provided from public sources on the Internet
Ask a question about the franchise