SamPRACHKA Franchise For Sale – Self-service Laundry Chain
SamPRACHKA Franchise For Sale – Self-service Laundry Chain
SamPRACHKA Franchise Opportunities
About the brand
SamPRACHKA is the first chain of self-service laundries in Moscow and Moscow region, which opened its doors in 2007. The biggest player in the market - more than 100 open laundries, more than 100000 clients a year, representations in regions of the Russian Federation.
The rightholder of SamPRACHKA is the company LLC "Express Landry" - the official importer of the laundry equipment of the leading manufacturers of Europe and the USA. In the laundry network SamPRACHKA uses only the most high-quality and reliable equipment in the world that allows you to provide services to wash and dry laundry at the highest level. By acquiring our franchise, you get full support from the leader of the Russian market of network laundries self-service.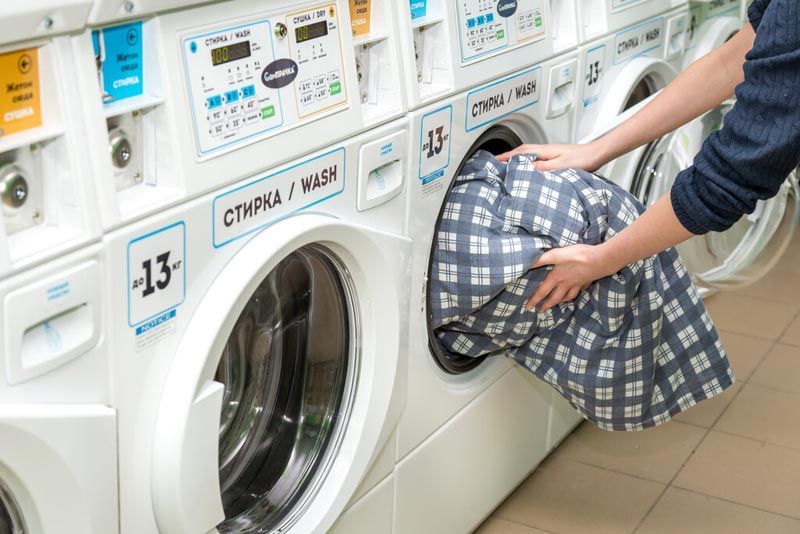 Self-service laundry network SamPRACHKA - a business model, which, with small investments and minimal time for operational activities, will work for you and will bring you a high and stable income.
See how it works:
Stage 1. Selection of location, space and equipment.
Stage 2. Designing the interior of the laundry, installation of communications.
Stage 3. Installation, mounting and connection of the equipment.
Stage 4. Laundry opening and advertising campaign for attraction of clients.
Stage 5. Receiving income, support, maintenance and development of the laundry.
You do not need to have experience in laundry service, and there is no need to become an expert in this field. The specialists of SamPRACHKA Network will develop a business concept, provide you with equipment, a brand, organize a sales system, help with administrative and financial issues - what can be easier? Contact us and we will change your life for the better! Decide for success!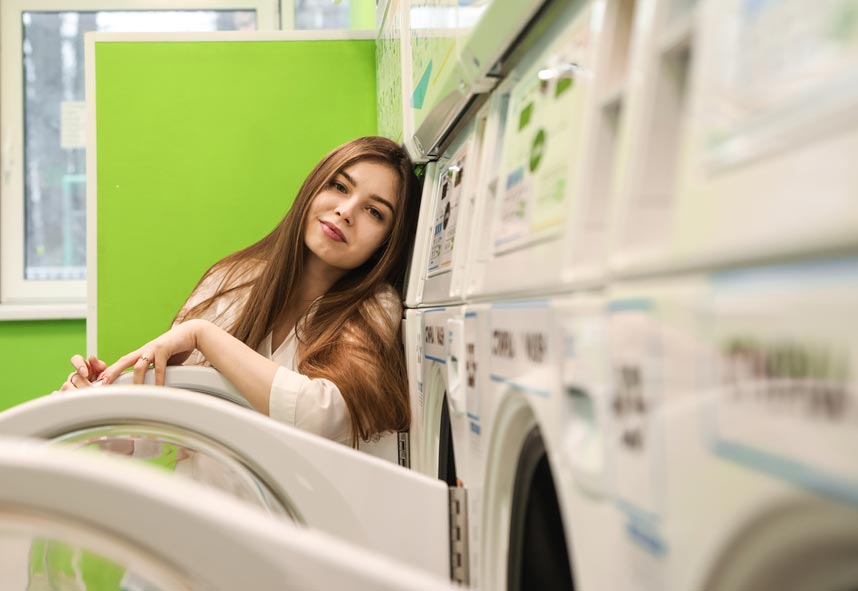 Size of centers
The area of the room of 20 square meters. meters.
Electrical power at least 40 kW, voltage 1/3 phase.
The presence or possibility of bringing water, sewerage, exhaust ventilation.
The term of the lease agreement - long-term.
Lower floors, may be located in the basement and basement premises.
Locations: shopping centers, houses of everyday life, dormitories, hotels, hostels, military camps, new buildings, residential complexes.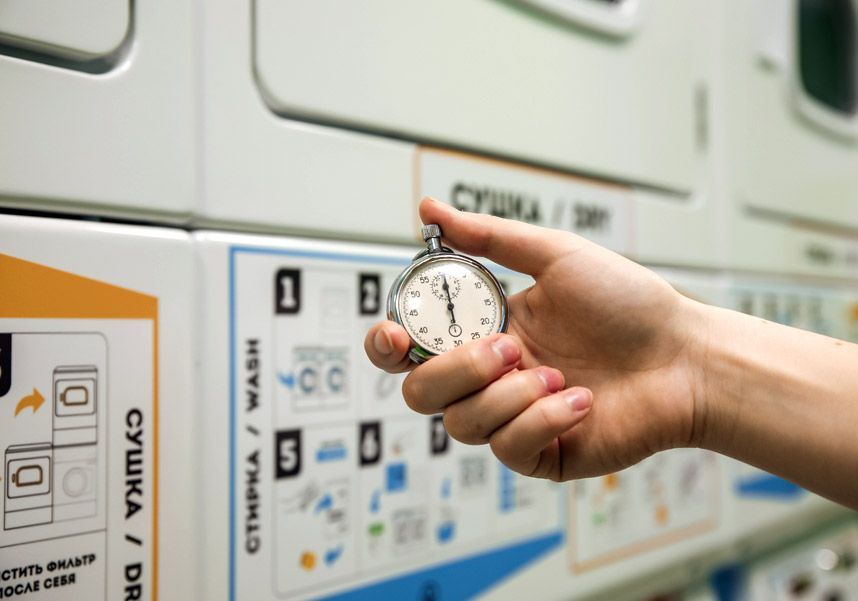 SamPRACHKA franchise offer
Build your successful business with the market leader in self-service laundry chain SamPRACHKA
How much does the SamPRACHKA franchise cost?
SamPRACHKA has a franchise fee ranges from $410, with a total initial investment from $20,450.
Initial investments: from $20,450
Payback period: from 24 months
Average turnover per month: from $1,365
Royalties:
- The first year 3% of the proceeds.
- Second year 4% of sales.
- Third and subsequent years 5% of the sales.
- Describe in detail what is included in the franchise fee. For example: use of the brand, use of automated systems, access to the database, development of the shop design layout, etc.
Franchise fees: from $410 one-time fee
- Creation and launch of an affiliate website - 1 pc.
- Tokens vending machine - 1 pc.
- Company stand - 1 pc.
- Set of wall instructions with instructions for use of washing and drying equipment - 1 pc.
- Set of stickers on equipment - 5 pcs.
- Tokens - 150 pcs.
Other current payments:
Rent for the premises, utility bills, periodic equipment service costs, administrative and management costs, including costs of keeping the premises and equipment clean.
Request Free Info

Success story
(Especially important for people looking for a new business, stories of successful and dynamic discoveries)
I have two higher education degrees and the question of employment has never been on my mind. However, I have always been drawn to freedom: the freedom to make decisions, to manage my own time, to implement my own projects. In 2007 I began to think that I would like to have my own business.
Having analysed the market of goods and services, I came to the conclusion that the market of domestic laundry services was practically non-existent at that time. According to the results of 2007, no more than 10 city laundries were opened in Moscow. This is negligible to meet the needs of megapolis population for washing and drying of laundry. For comparison, in the same year of 2007 in Paris there were more than 300 self-service laundries, in Florence more than 250, in the USA - in every quarter! Obviously, this business was in extremely high demand in Russia.
So I decided to open my first self-service laundrette. The decision came quickly, but it took years to implement it and bring it to perfection.
I found myself alone in this market.
I had no predecessors who could share their experience and knowledge. The Russian market of self-service laundries is fundamentally different from the European and American markets. In Europe people come to the laundries because of the very high prices for utilities, and washing machines in Europe are not a necessary attribute of home comfort. In America, though, high labor migration, frequent rental housing does not allow for a washing machine, and a long-standing mentality to do laundry in public laundries wins out in America.
So I wondered, who would come to a self-service laundromat in Russia? There was even a discussion on the social network: who needs it if everyone has a washing machine at home? I liked the response of one blogger who wrote that despite having a kitchen at home and a wife who cooks beautifully, sometimes he and she go to a restaurant together. Also, despite having a shower and even a bathtub at home, sometimes he and his friends go to the bathhouse!
By now, most people no longer have the question of what SamPRACHKA is for. Everyone has curtains, drapes, a big plaid or blanket, or furniture covers that have long wanted to be washed. Sometimes the washing machine at home breaks down. Some people have water problems in their homes. What about down jackets? And work clothes? In general, sometimes everyone needs this kind of laundry. And someone over the years is so used to it that they can't do without us at all.
Recently our service is actively used by legal entities: cleaning companies, restaurants, fitness centers, sports clubs, etc. Under the contract with the Sochi 2014 Organizing Committee, more than 30 self-service laundries have been installed at the Olympic Villages. By the request of the International Olympic Committee, each laundry had 5-15 washing machines and 9-17 dryers. In total, over 400 units of laundry equipment from the leading European brands were installed. The Russian Government represented by the Deputy Prime Minister of Russia D.N. Kozak and the President of the Sochi 2014 Organizing Committee D. Chernyshenko expressed their gratitude to Express Landry for its contribution to the organization and hosting of the XII Olympic Winter Games in Sochi.
Today the brand SamPRACHKA is developing a new convenient for Russia format of laundries, working in self-service mode.
This format is ideal for the modern rhythm of life and has several advantages:
Firstly, professional laundry equipment from the best manufacturers guarantees perfect washing and drying results;
secondly, it solves the problem of washing and drying of laundry of any size and volume since our laundries have machines with the loading capacity from 9 up to 22 kg;
thirdly, the low cost of our services makes them accessible to any client in any region of Russia.
Cleanliness is not a luxury but an everyday human need. And we make it as comfortable and convenient for our clients!
Zaytseva Tatyana Yurievna,
General Director of "Express Landry" Ltd.
Requirements to buy franchise
The age of 18 years.
Desire to open a stable business.
The desire for their own financial well-being.
SamPRACHKA Franchise advantages
Among the key advantages of our franchise:
The best equipment from leading manufacturers in Europe and the USA!
High level of success and system profits!
Constant demand!
Unusual business flexibility!
Clear financial model!
Modern means of monitoring equipment!
Integrated design solution!
Help in choosing the room from our experts!
Supervision of open shop at all stages of work!
Training the owner the basics of business from scratch to break-even!
We are always in touch!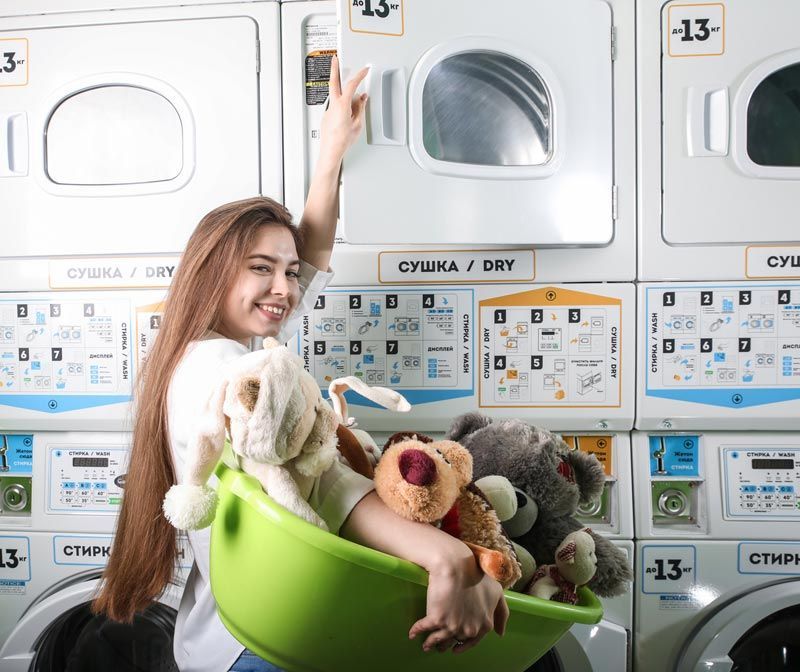 At the moment we can not connect you to the representative of this franchise.

Find other similar franchises in our catalog!
You need more information?
Send a request to get free consultation from the official representative of the company
«SamPRACHKA» Elena Moskvina
Complete your request
The information is provided from public sources on the Internet
Ask a question about the franchise