SchoolFord Franchise - Chain of schools
SchoolFord Franchise - Chain of schools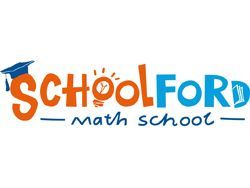 About the brand SchoolFord
Schoolford school – the exclusive school of Russian mathematics and intelligence development for children from 4 to 12 years. Мethodology with no analogues based more than 100 training guides with lessons plan for each age.
The work of our schools is based on our own author's methodology, based on 10 years of experience working with children.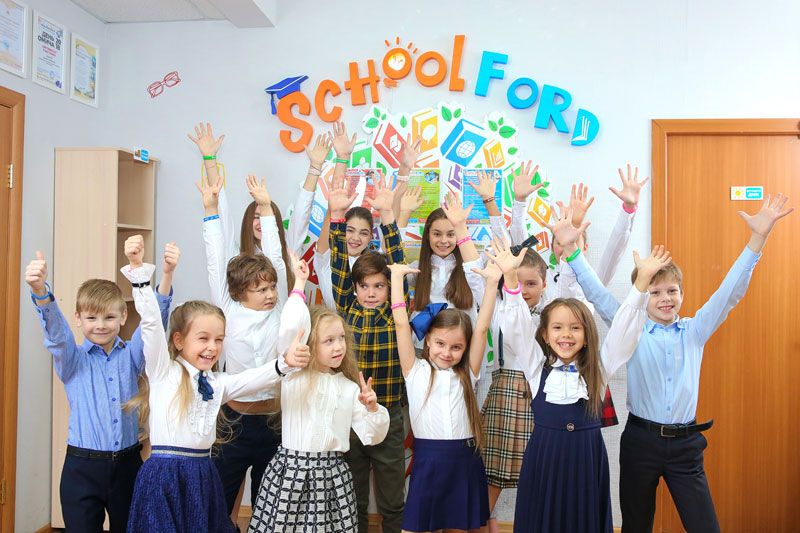 Main direction of our methodology:
education for mathematics from the start for children from 4 years
mathematics preparation to school
deep mathematics study for young school children
complex development of intellectual abilities and skills
development of memory, logic, thinking
Schoolford school is established in 2012. Franchise is launched in 2018.
Schoolford today:
2 own multidisciplinary training centers for children
26 partner schools
teachers training center
3-time Franchise of the Year winner
2 times got into the TOP of the rating "The most active franchisor of the year"
School Schoolford is the only exclusive school for mathematics and intelligence development for children from 4 to 12 years.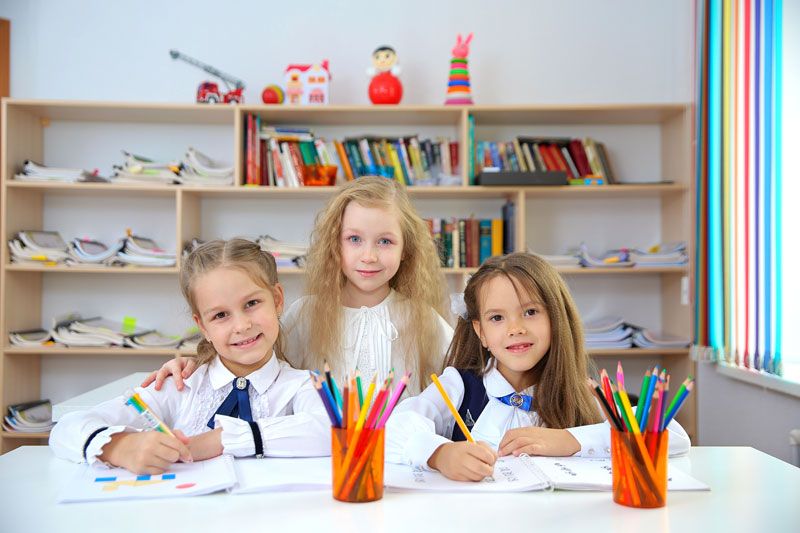 In our work, we use only our own certified exclusive methods that have been proven over the years and have proven their effectiveness. The basis of our activity is individual work with each student. We identify certain difficulties that any of our clients face and adapt the methods to achieve the maximum result. Our goal is to form a sustainable skill that will last a lifetime.
The programs that our school operates on are designed to obtain mathematical knowledge and complex development of skills for the qualitative assimilation and processing of textual, auditory, visual and digital information. The skills acquired in our courses remain for life.
Our mission is to prepare children with harmoniously developed mathematical knowledge and intellectual skills.
Our methods are based on the methodology of the Russian mathematical school. The Russian Mathematical school is known all over the world. Its main distinguishing feature is the ability not only to solve tasks in mathematical ways, but also the ability to plan, control and evaluate methods of action, draw conclusions and generalizations. Teaching mathematics on the basis of the Russian mathematical school, in addition, promotes the development of imagination, thinking, memory and speech.
The effectiveness of the Russian mathematical school in the field of mathematics is proved by the achievements of representatives from Russia on the world stage:
Russian schoolchildren have won the IMO 2022 and IMO 2021 International Math Olympiads.
Grigory Yakovlevich Perelman is a Russian mathematician who proved the Poincare hypothesis in 2002-2003, which has been an unsolved problem for about a century. He was awarded the Fields Medal International Prize and the Clay Mathematical Institute Prize.
The acquired skills and knowledge will help children in the future to become:
An engineer in any industry
IT developer
Architect
Designer
Technology entrepreneur.
Key slogan for parents of our students:
Develop consciously! We believe - genius in everyone!
Exceptional features of the company and franchise:
lesson plan for children of each age from 4 to 12 years' old
more than 100 teaching guides in mathematics and integrated intellectual development
over 40 math game exercises
all techniques of own author's development. The methods are based on more than 10 years of practical experience working with children
all-season business model with regular classes during the academic year and intensives during the summer holidays.
Exclusive conditions for master franchisees:
Granting full exclusive rights to use the franchise in Your country.
You can freely and without any restrictions throughout your country:

implement the methodology in their educational projects
open any number of your own points
sell the franchise to third-party partners to open their own franchise points

For you, a completely free market – you will be the first and only one.
Complete absence of competitors in the niche. No one will offer similar services and courses.
Full localization of the methodology.
The methodology is initially provided in Russian and English.
Additionally, at your request, the methodology can be localized in the national language of your country.
Due to the wide localization of the methodology, classes can be held for children of different nationalities and language groups.
This allows you to expand the geographical coverage of the location of schools and increase the number of potential partners-buyers of the franchise.
We will create a new website for the sale of franchises and for the work of franchisees in English and the national language of your country.
Adaptation of advertising materials and visual sites in accordance with the cultural characteristics of your country. We will use, if necessary, only photos of representatives of your country – teachers and children.
Training any number of your teachers at the start of work.
In the future, your teachers will be able to teach franchisee teachers on their own.
Video lessons for training future teachers to help your teachers-trainers in their work. Video lessons will be translated into English and the national language of your country.
We conclude a contract for 20 years with automatic prolongation for another 20 years.
You can independently set the cost of the franchise for different cities in your country. Set your own cost of classes in different cities.
You can set both a fixed royalty for each franchisee and % of the turnover of each branch.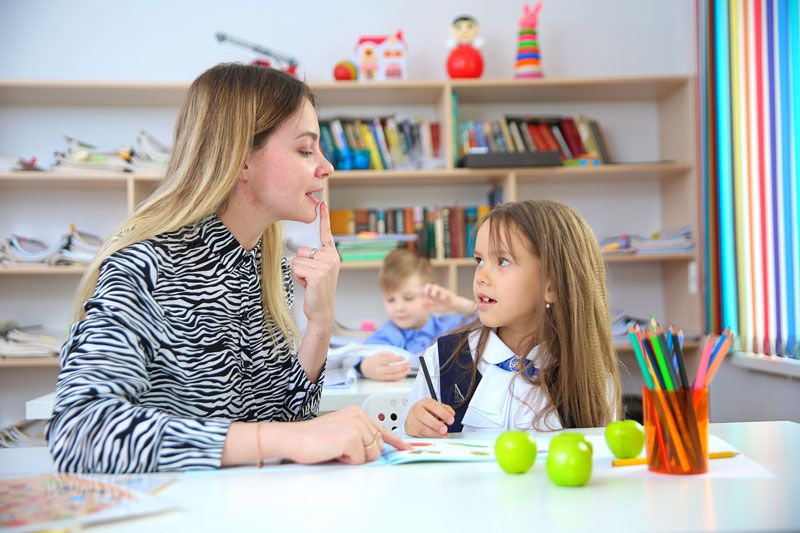 FRANCHISE OFFER
Franchise fee (payment for the franchise) - $20,000
Total investment starts from $25,000 to $40,000 (including franchise fees)
Royalty 300 USD per month. 4 months - royalty free.
Our partners get the following:
Work under the international brand schoolford
Brand book and description of corporate work standards
Personal launch manager for 3 months and regular supervision support
Support in location analysis and classroom design
Support in the recruitment and training of teachers
Personal website
Marketing support
Access to a detailed and regularly updated curriculum and methodology for children aged 4 to 12
Methodological, technical and program support on a regular basis.
How much does the SchoolFord franchise cost?
Conditions for purchasing an online school franchise:
Initial investments: from $25,000 to $40,000
Franchise fee: $20,000
Printing of teaching guides (4 copies): $1,000
Premises rental: $1,000–$2,000 (depending on the rental conditions in the country)
Advertising campaign at the start: $1,000–$2,000 (depends on possible advertising channels, location and market size in your area)
Study room interior design and furniture (tables, chairs, sofa, reception area, etc.): $1000-$2000
Payback period: 9-12 months
Average turnover per month: $14,000
Royalty: $300 (after 4 months of work)
Estimated project launch time: 3 to 8 months
Other current payments: none
Request Free Info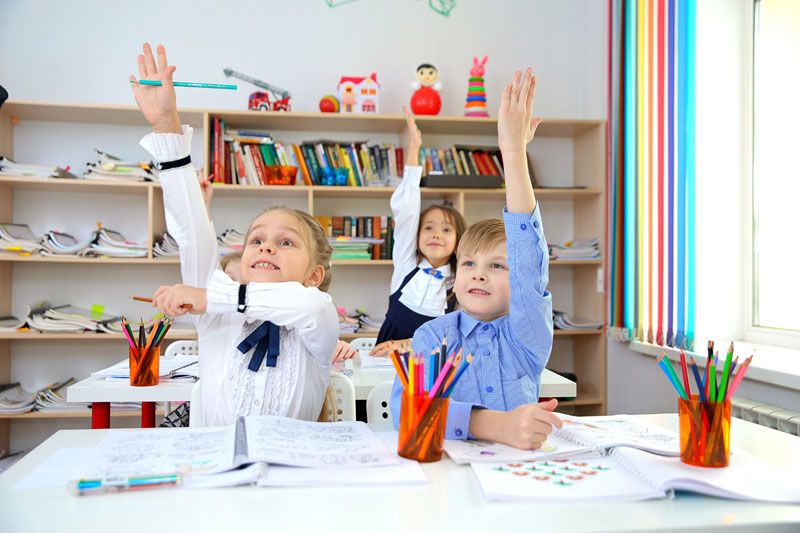 BUSINESS MODEL
You will earn by selling subscriptions to regular classes at school, as well as selling short-term summer intensive courses.
72 students are the average number of students per teacher.
80% of our students transfer to the next school year at Schoolford.
It takes our franchisee 3 months to reach the operating break-even point.
9-12 months - the average payback period.
Requirements to buy franchise
Citizenship or residence permit
Status of a legal entity or individual entrepreneur
Investment funds
Location requirements
Premises with comfortable access, inside the shopping complexes, office buildings, residential complexes
Premises with a separate entrance from the street
Basement rooms - but only on the assumption that each room has a window
The premises should be located in a residential area or in close proximity
Requirements for the premises
The total area of the premises - from 40 m2
Optimal area: study room 12 m2, hall from 15 m2
Number of classrooms: from 2 to 3
Furniture in one office: 3-4 tables, 3-4 chairs, a rack for manuals and stationery
It is obligatory to have a waiting room for parents. Equipment for the halls: 2 small sofas or 5-6 comfortable chairs for parents; wardrobe; cooler with hot water option (for tea or coffee); coffee table; bulletin board
The office must have either a manager's office or an area for the administrator in the hall
Be sure to have at least one window in each office (more is possible). There is no need for a window in the lobby
Availability of parking (desirable)
Availability of high-speed Internet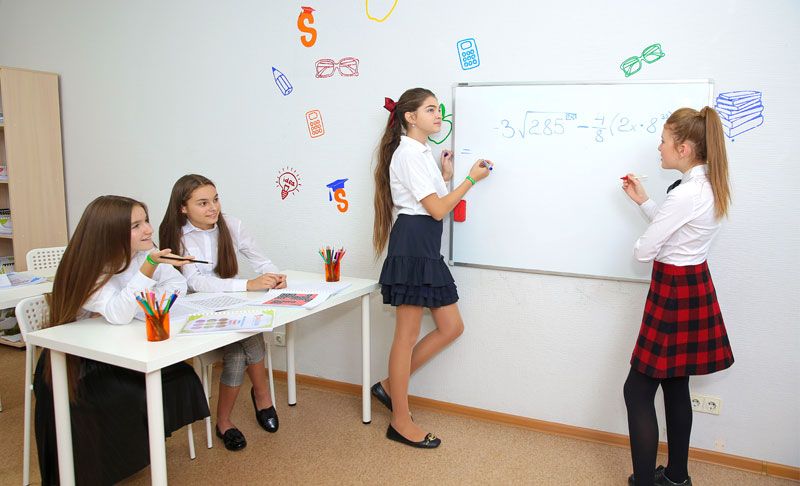 FRANCHISE ADVANTAGES
Advantages of the franchise Schoolford:
Constant revenue all year round. Schoolford has all year round business-model. You hold regular classes during academic year, during the holiday – short-term intensives.
Always in demand the direction for education based constantly growing market.
Profitable business with profit guarantee from first months.
High LTV (lifetime value) customers. Schoolford suggests step-by-step program for children's education from 4 to 12 years.
Fixed royalty for all period of Contract duration. Starting from 4th month of operation.
High quality methods of education. Schoolford helps to hire and train teachers.
We are trusted for 10 years. More than 10,000 children have studied in our schools during this time.

At the moment we can not connect you to the representative of this franchise.

Find other similar franchises in our catalog!
You need more information?
Send a request to get free consultation from the official representative of the company
Dilyara Ilyina
CEO
Complete your request
The information is provided from public sources on the Internet
Ask a question about the franchise