SOMEX Franchise For Sale – Production Of Polyurethane Products
SOMEX Franchise For Sale – Production Of Polyurethane Products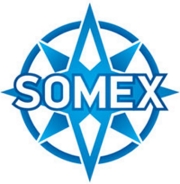 SOMEX Franchise Opportunities
SPA SOMEX - a Russian machine-building holding, creates integrated solutions for the mining and processing, metallurgical, and chemical industries. The company includes a design institute, factories, technology companies, and research centers in Russia and Kazakhstan.
It develops areas of major importance for the country's economy and industrial safety: it manufactures machinery and equipment, creates raw materials from polymers and finished products based on polyurethanes, manufactures industrial rubber products, wear-resistant hydro transport systems, and implements complex EPC (M), and engineering projects.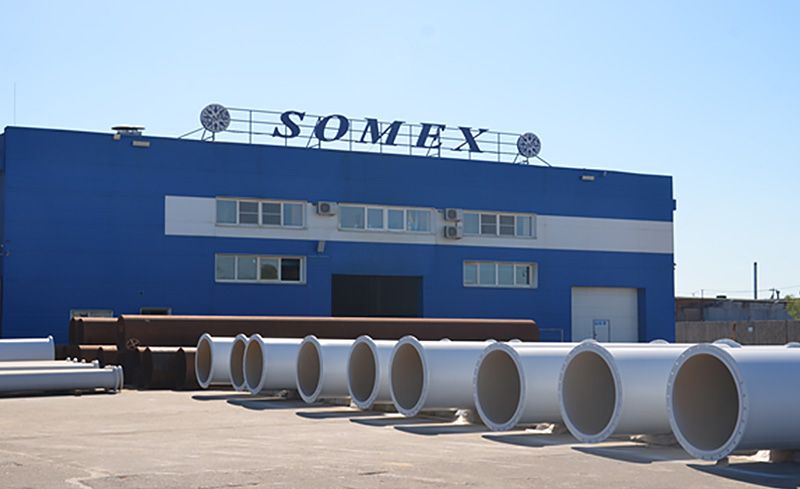 Strict compliance with legal requirements, timely fulfillment of our obligations, and extensive expert knowledge allowed the SOMEX team to ensure well-deserved respect from customers and successfully compete with leading Russian manufacturing companies.
Business transparency and honesty are the bases that allow the Company to be a reliable strategic partner. That is why the products and technical developments of the association are used at the largest enterprises of the country, such as PJSC MMC Norilsk Nickel, PJSC Polyus, AK ALROSA (PJSC), PJSC Severalmaz, LLC UGMK Holding and others.
The innovative ideas of SOMEX experts earned credibility and appreciation both in Russia and far beyond its borders. The company is the only representative of leading western mining manufacturers, including Senet, Weba, Oli, DUAL.
SPA SOMEX owns 15 patents for inventions and utility models, awarded for contribution to the development of mining and engineering complexes of Russia. The company's products became the nominee of the 2018 National Import Substitution Award.
Along with the obvious successes in mining engineering, the Company is the largest producer and supplier of industrial polyurethane products in Eastern Europe with a wide range of products: from raw materials to spare parts to large-scale technological equipment.
SPA SOMEX carries out a full production cycle: from the project to the finished product. All products of the Company comply with industry standards and international standards.
Specialists of our design bureau have a high level of experienced knowledge for the preparation and implementation of projects of any complexity.
Production complexes SPA SOMEX are equipped with new high-tech Russian and foreign equipment. The enterprise management system complies with GOST ISO 9001: 2015, the environmental management system complies with GOST R ISO 14001-2007.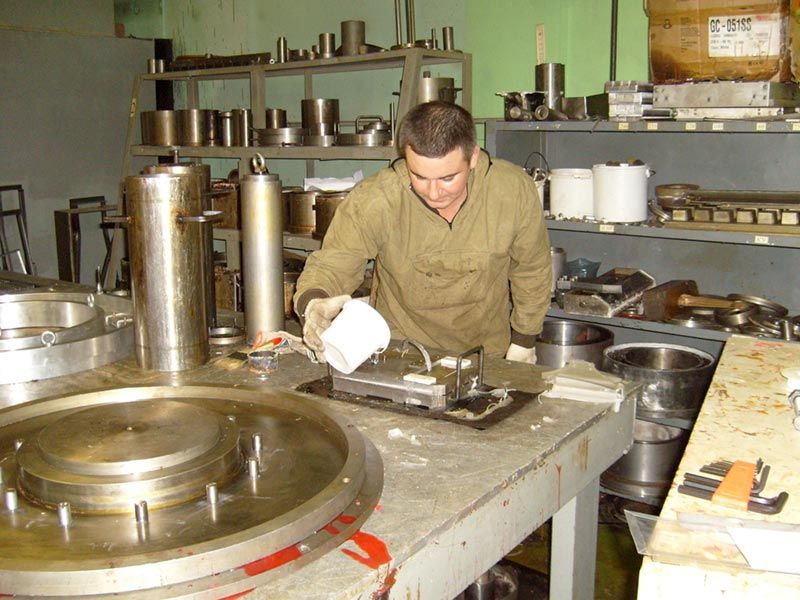 In production processes, only our own high-quality raw materials are used. Original formulations of polyurethane compositions are tested in the laboratories of the Company and during pilot tests at leading enterprises in the country.
The operating life of polyurethane products by SPA SOMEX exceeds 4-5 times the life of analogues. The increased wear threshold for the Company's products, coupled with high-quality after-sales service, ensure business growth and generate additional profit for customers.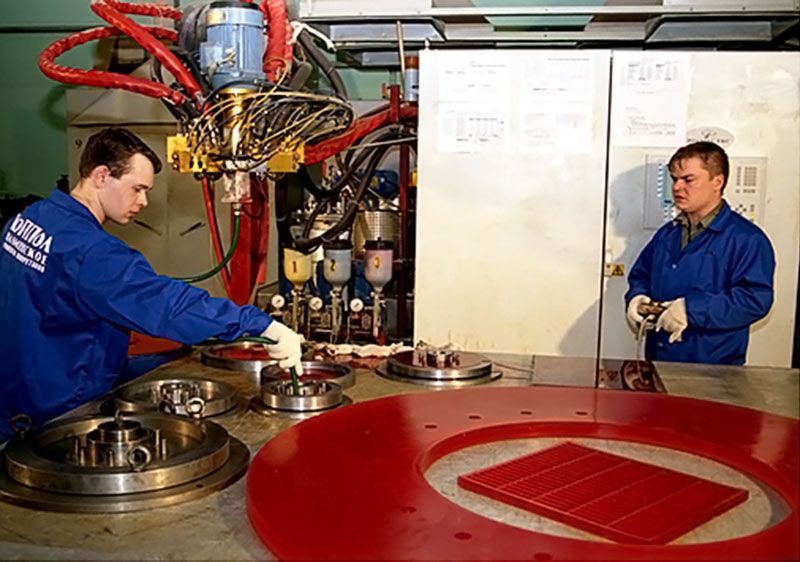 For many years, SPA SOMEX has been a permanent leader in the Russian market of polyurethane products. The Company has hundreds of successful projects, thousands of tons of products shipped on time, which is a reliable platform for high-quality long-term growth and the potential to gain a share of the global polyurethane market.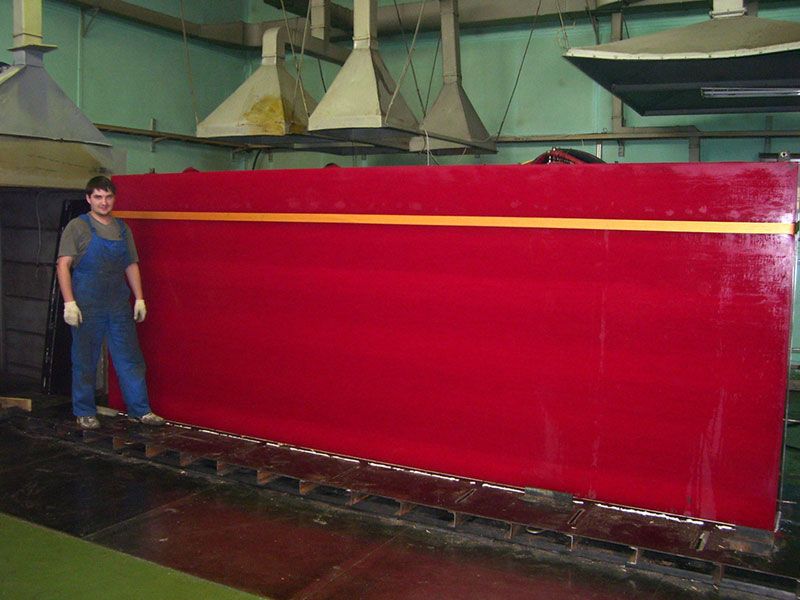 Franchise packages:
Package 1
Production of polyurethane products with capacity up to 100 tons/year
Package 2
Production of polyurethane products with capacity up to 200 tons/year
Package 3
Production of polyurethane products with capacity up to 800 tons/year
Investments: $64,780
Franchise fee: $14,395
Turnover: from $575,820/year
4% royalty
Payback: 1.5 - 2 years

Investments: $273,515
Franchise fee: $28,790
Turnover: from $1,007,690/year
4% royalty
Payback: 2 years

Investments: $1,367,575
Franchise fee: $28,790
Turnover: from $4,318,660/year
4% royalty
Payback: 2 years

Partner support
Providing recommendations on the selection of premises for the organization of production of polyurethane products
Providing a list of recommended suppliers
Providing corporate discounts on equipment
Providing a list of equipment and equipment layout plan
Provision of services for construction and installation work and commissioning
Providing a list of regulatory documents and forms for filling them out to organize production following the requirements of your country
Supply of raw materials at corporate rates
Providing drawings and product shapes
Expert support in the development of drawings and forms, as well as their launch in production
Providing recommendations on quality control of incoming raw materials, final products, and storage systems
Staff recruitment recommendations: providing job vacancies, job descriptions, interviewing final candidates for key positions
Training of the first person of the company on the organization of business processes
Internship of franchisee specialists (technologists, craftsmen, line staff) at SPA SOMEX
Provision of materials on the organization of business processes in the enterprise (standard forms, financial tables)
A set of measures to assist in obtaining state support: grants, assistance in microfinance, participation in consolidated orders
Providing a range of services for participation in tenders to conclude contracts with customers
Consulting on obtaining ISO and GOST certificates for manufactured products
Conducting periodic expert quality control of production by franchisees by specialists of SPA SOMEX
Transfer of templates and layouts of advertising materials: labels, catalogs, posters, booklets, brand book, business cards
Placing information about the franchisee company on the federal website of the company, announcing the opening of a new company on the website and social networks of SPA SOMEX
Providing a ready-made press release for local media and the franchisee city administration
Providing a one-page website layout for a franchisee
Participation in industry exhibitions together with the parent company SPA SOMEX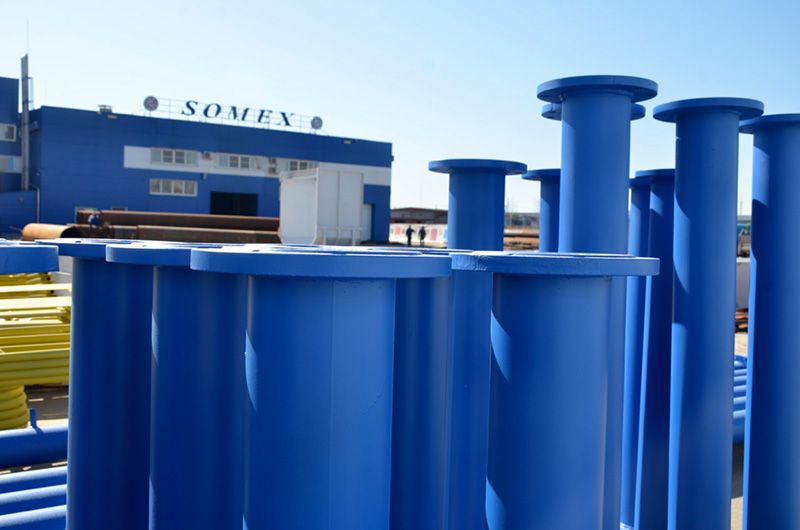 SOMEX Franchise Offer
Franchise in the b2b segment for manufacturing companies or companies with experience in deliveries to manufacturing enterprises. Achieve high results and customer service quality with innovative technology products and a successful business model with the SOMEX franchise.
Investments Necessary For Opening SOMEX Franchise Production
Starting investments: from $64,780
Payback period: from 12 to 24 months
Average monthly turnover: from $35,990
Royalty: 4%
Franchise fee: from $14,395
Other current payments: none
Request Free Info

Success Stories Of SPA SOMEX!
SPA SOMEX is a Russian scientific and production association, which includes a design institute, factories, technology companies, and research centers in Russia and Kazakhstan.
The history of the Company began in 1996 with the opening of a small family-owned company selling polymer raw materials. An inquiring mind, initiative, and perseverance, the desire for quality changes in the country does not allow the owners of the Company to confine themselves to the framework of one production area.
So in 2000, a new workshop opened its doors in Kolomna near Moscow, in which the first industrial batch of products made of polyurethanes was produced. Less than a year later, already at the new production site in Vladimir, the synthesis of its prepolymer was mastered. The company was the first in Russia to propose the replacement of equipment spare parts with polyurethane own brands due to their increased wear resistance. Pilot trials of manufactured products have shown excellent results. Polyurethane products SPA SOMEX began to be used in many industrial industries, the customer base was rapidly expanding. Tons of finished products of various modifications went to customers throughout Russia.
At the same time, the Company continues to develop rapidly and offers the market an innovative high-quality and sought-after product: in 2008, the first kilometers of wear-resistant pipelines produced by SPA SOMEX were laid. In 2012, the company enters the international market and opens the first foreign representative office in Austria.
In 2016, the rubber products workshop is additionally commissioned, which entails the expansion of the product range. The company's turnover is approaching 3 billion.
In 2017, a new qualitative leap is taking place and the foundation of a new machine-building plant is being laid in Kolomna near Moscow: the company is expanding the possibilities of manufacturing and supplying equipment to the leading enterprises of the country and the world.
Today, the Company is a powerful city-forming enterprise. The constant development of the SOMEX SPA provides new jobs for residents of the Moscow Region and other regions. The company employs more than 300 employees, is one of the largest taxpayers.
The development path of SOMEX SPAs has been marked by administrative and governing bodies: the company has been awarded for its contribution to the development of the mining and engineering complexes of Russia.
Requirements for somex franchise buyers
Production company or experience in deliveries to manufacturing enterprises.
Industries using polyurethane: mechanical engineering, automotive, construction, footwear, railroads, mining, oil and gas, agriculture, food processing, pulp and paper, textile, medicine, sports equipment, and the household sector.
Requirements for premises of production for the production of polyurethane products with a capacity of up to 800 tons a year
Area - 1200-3000 m².
Humidity up to 50%.
Temperature from 25°C.
The floors of industrial premises and warehouses should be smooth, durable, non-slip.
Zoning of polyurethane products manufacturing: preparatory department, production workshop and warehouse for product storage.
Electric power
Voltage - 380 V.
Frequency - 50 Hz.
Power - 500 ÷ 1000 kVA (the value will be further specified).
Advantages Of SOMEX Franchise
SOMEX polyurethane production advantages
High-quality standards of products according to ISO 9000
High results of industrial tests at leading enterprises in Russia and the CIS
Industry Expertise
Profitable business model regardless of city size
Quick start of production in any city
Great experience and expertise in the design and commissioning of unique equipment, according to customer requirements
Support in organizing and conducting business
Training of the first person of the company on the organization of business processes
Training and internship of partners' specialists (technologists, craftsmen, line personnel) at the SOMEX production base
The company's technological solutions help to increase the return on equipment operation, efficiently manage funds and achieve maximum results
Participation in specialized exhibitions, forums, and events such as Polyurethanex, Polyurethanes, BAUMA, Mining World Russia, MINEX, IMPC, Chemistry, Gorpromexpo, Mining Forum
Advantages of SOMEX polyurethane products
Own quality raw materials
Own proprietary formulations
High wear resistance
Atmospheric resistance from -60° to 100°
The service life exceeds the resource of analogs by 4-5 times
Environmentally friendly, non-toxic

At the moment we can not connect you to the representative of this franchise.

Find other similar franchises in our catalog!
You need more information?
Send a request to get free consultation from the official representative of the company
Olga Ponomareva
Complete your request
The information is provided from public sources on the Internet
Ask a question about the franchise