The Synergy Kids Bilingual Kindergarten Franchise
The Synergy Kids Bilingual Kindergarten Franchise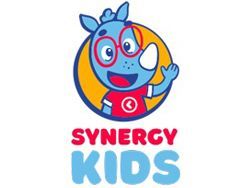 About the brand «Synergy Kids»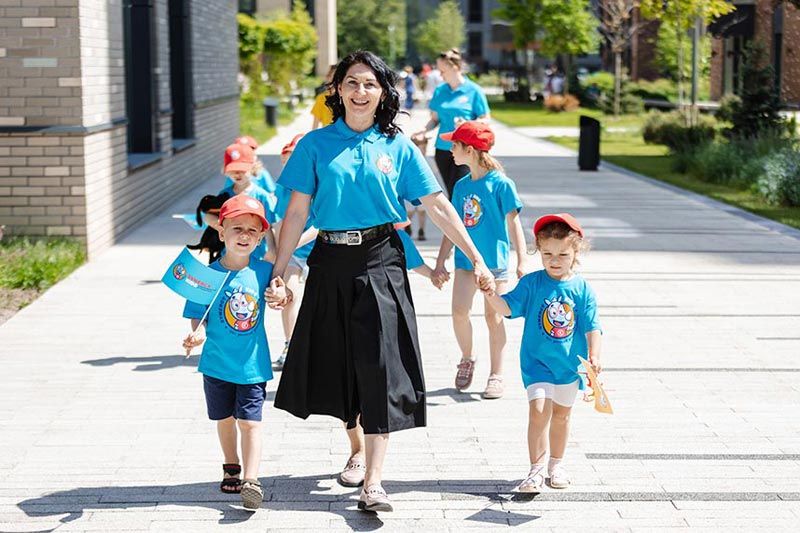 Bilingual kindergartens Synergy Kids are part of the educational holding "Synergy".
This is а large educational association that implements a full range of international educational programs. The holding has been operating for more than 30 years, has a serious academic base and experience in using modern educational methods.
The Synergy Kids bilingual kindergarten franchise is a high—quality educational product created by a team of teachers, child psychologists, preschool methodologists, designers and a dozen other specialists who are constantly improving this project taking into account current trends in pedagogy and state standards of preschool education.
Our franchise is a sought-after and potentially profitable business. There is a constant demand for private preschool education all over the world: many parents try to choose private kindergartens. In them, in a safe and friendly atmosphere, children receive a high-quality basic education which helps them to develop at school successfully, develop their talents and soft skills.
Our franchisee has to open a bilingual kindergarten Synergy Kids in their city or region and organize the training of preschoolers according to the author's educational program, strictly following the instructions and recommendations of the management company.
---
Сooperating with Synergy Holding, they will receive a reliable, well-known partner whose reputation in the field of education is trusted.
---
In addition to teaching children in kindergarten, the franchisee can organize the work of clubs and studios, the program of which is also developed by the Synergy Kids team. The sale of such services will become another source of income and will attract an additional audience.
Size of area
Room requirement:
Area from 350 m2.
At least three evacuation exits.
A separate playground for walking.
The selection of premises is carried out with the participation of the management company.
Franchise Package
Components of the franchise:
Trademark "Synergy Kids".
Assistance in selecting a room and determining an effective location.
Corporate identity and brand book with design elements, ready-made templates of advertising materials.
Business Book — a guide to the opening and functioning of a kindergarten.
Marketing strategy, plan of promotional events and instructions for promotion.
A typical design project in a single corporate style, assistance in planning and zoning of the premises.
Ready-made methodological package in English for teaching children of different ages (from 2 to 7 years).
Training teachers with the author's educational methodology.
Support (accounting) at all stages of cooperation, including the stage of obtaining a license for educational activities.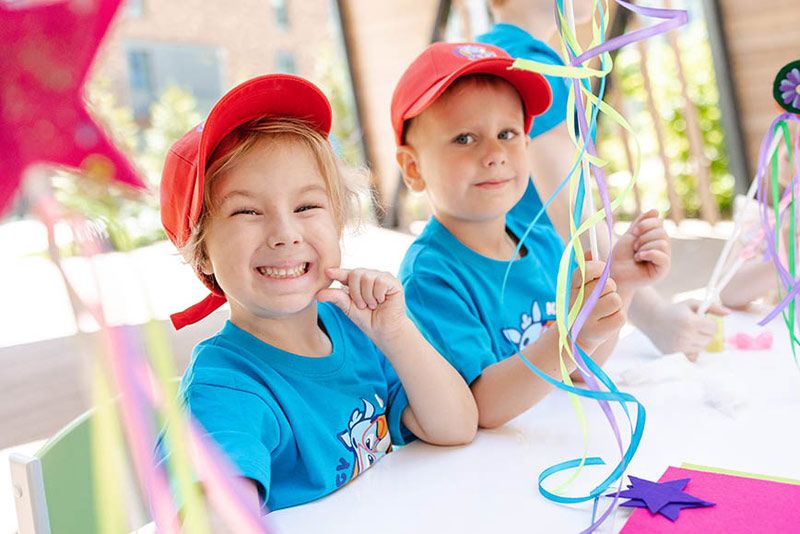 Training and support
We help with hiring staff, conduct final interviews with candidates.
We help in staff adaptation.
We train teachers and kindergarten managers at the corporate university of Synergy Holding.
We conduct a monthly audit of classes by the methodologist of the management company.
We conduct annual personal certification.
We provide support to the owner of the garden by a curator from the management company.
How much does The Synergy Kids franchise cost?
The Synergy Kids has a franchise fee ranges from $13,000, with a total initial investment from $78,000.
Initial Investment: from $78,000
Payback period: 18 months
Average turnover per month: from $23,500
Royalties: 5%
Franchise fees: from $13,000 to $26,000
Other current payments: none
Request Free Info

BUSINESS MODEL
Profit calculation
Number of children:
45
Average check:
from 520 to 1000 USD (depends on location).
Turnover per month:
up to 23,500 USD / up to 47,000 USD (depends on location).
Rent, staff and other expenses:
up to 17,600 USD / up to 35,200 USD per month (depends on location).
Net profit:
up to 5,800 USD / up to 11,700 USD per month (depends on location).
REQUIREMENTS TO BUY FRANCHISE
Availability of free funds to invest in the project, personal desire and opportunity to engage in the project, especially at the launch stage.
FRANCHISE ADVANTAGES
The brand of the educational holding "Synergy", well-known abroad, attracts loyal customers.
We provide a strong author's educational program developed by a team of authors taking into account the standards of preschool education.
We help partners to build business processes.
We train teachers by the author's educational methods at a corporate university.
We promote franchisee partners within the framework of federal advertising, marketing and event activities of Synergy.
We attract the resources of the holding to support franchisees during the opening and operation of the kindergarten: lawyers, designers, marketers, recruiters, methodologists and call center operators will help you.
We will help you open a business that meets the requirements and norms for preschool education.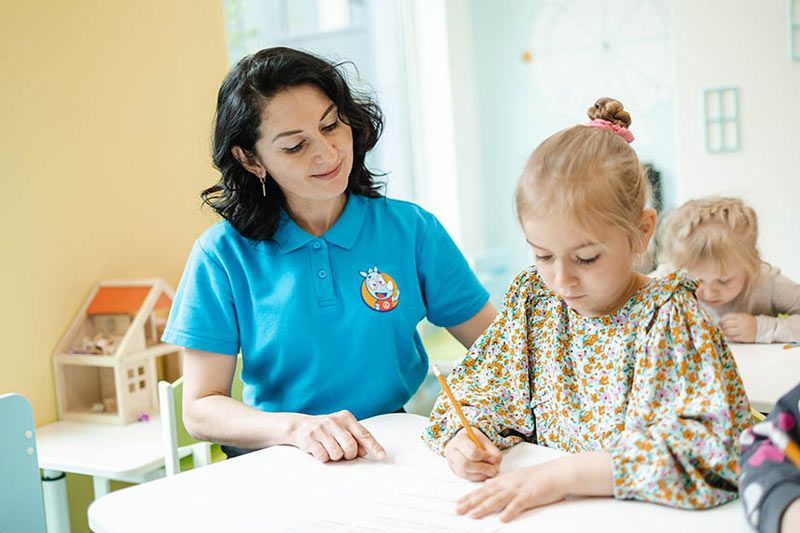 SUCCESS STORY!
«Hello, my name is Yulia Zeleneva. I have been a partner of the Synergy Kids bilingual kindergartens chain since 2021.
My path to opening a kindergarten began with the fact that I had to choose a kindergarten for my two children, and I faced difficulties in choosing. Then I realized that I wanted to open my own kindergarten, where I could organize a space where both my children and other pupils would be comfortable, safe and interesting.
I understood that the sphere of preschool education is very responsible, largely regulated, so it is very important not to make mistakes. To open such a project yourself, without the involvement of professionals, would be extremely difficult and even risky.
I started looking for a kindergarten franchise and opted for Synergy Kids. I liked that this is a project of a large educational holding "Synergy".
As it turned out, being among the first partners is a great advantage. The entire project team helped me with great enthusiasm at the stage of launching and establishing a business. Methodologists, designers, managers of support and recruitment — everyone was there, ready to help and prompt. It is very important that Synergy treats this project with special attention, continues to constantly improve it.
After a year and a half, I can say for sure: I have a successful business and a favourite thing. And the fact that there are no free places in kindergarten is the best indicator. Happy parents and happy children are what pleases and inspires me every day.
I am very pleased with my choice and I am ready to recommend Synergy Kids to entrepreneurs who want to open a private kindergarten».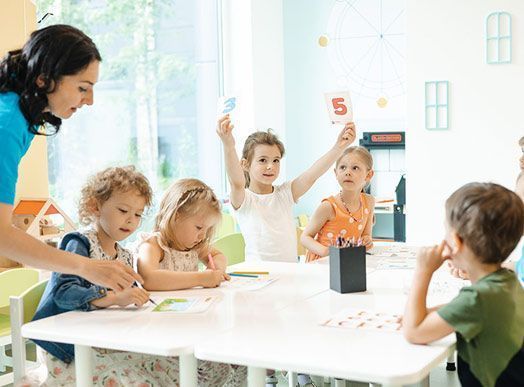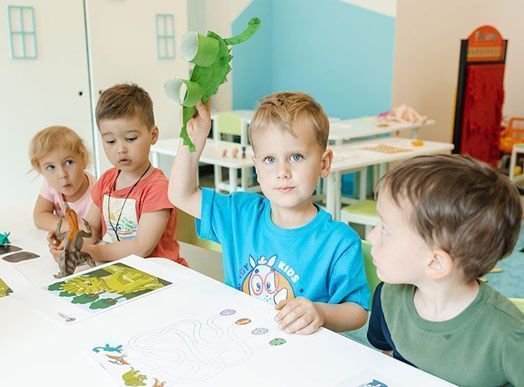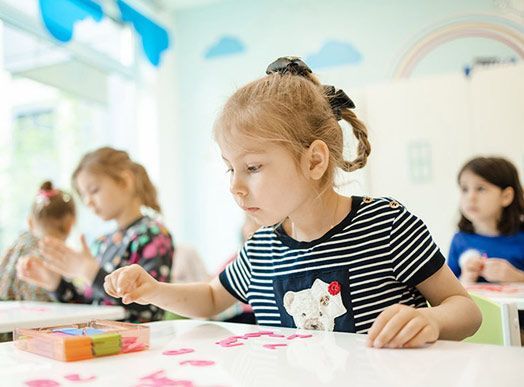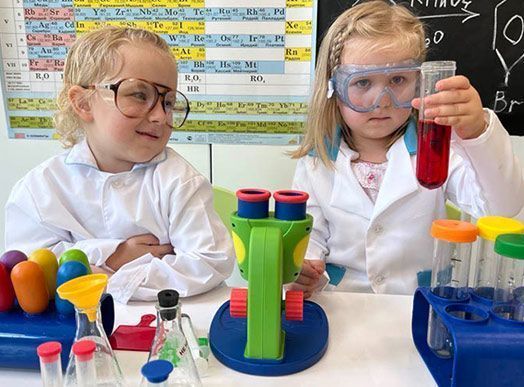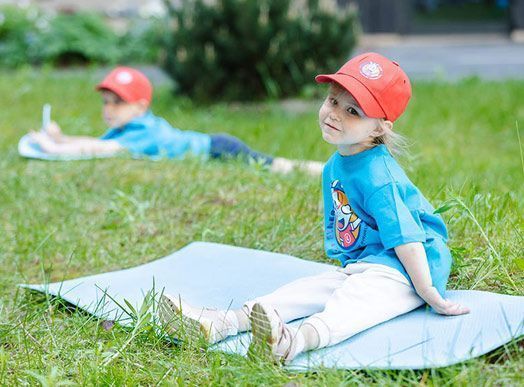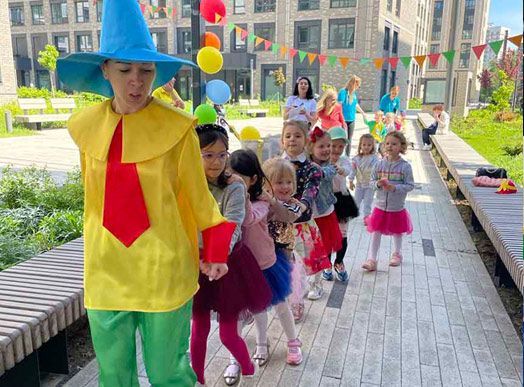 Starting investments from:

$78,000

Company type:

Education center

Year company was founded:

2021

Year of launching franchise:

2021

Franchised companies:

1

Owned companies:

1
You need more information?
Send a request to get free consultation from the official representative of the company
Milda Nikulina
Franchise Director
Complete your request
Information provided: LLC «SYNERGY KIDS SCHOOL»
Interested? ASK QUESTIONS ABOUT THE FRANCHISE
Milda Nikulina
Franchise Director
Feedback
Ask a question about the franchise