Travelto Franchise Opportunities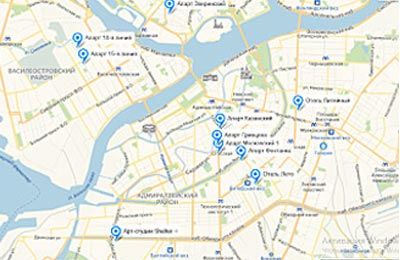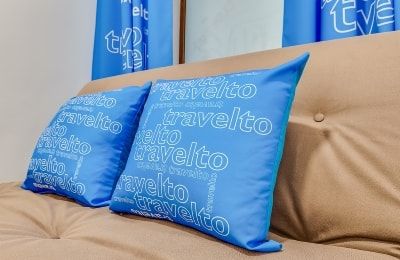 Hoteliers group chain of appart-hotels companies was founded in 2015. In 2019, the hotels and managing companies were rebranded to «Travelto».
Twelve (12) hotels in Saint Petersburg. All locations are clustered in the historical center of the city within walking distance to sightseeing and central metro stations.
All hotels were built in order to bring passive income, for that "Investor" construction tech was used. The technology means that large space is cropped to small rooms for efficient use. The hotels don`t include non-functional rooms, halls and lobbies. Each apartment is standalone and includes a bathroom, a toilet, a mini-kitchen with a fridge and a stove, comfortable lunch and sleeping places. Two-level units include a double bed on the second level.
Every appart-hotel has an original interior design. The rooms are equipped with Wi-Fi, iron and drier.
Simple, comfortable, and functional.
Travelto Franchise Offer
We invite you to become our partner and either to build a hotel which will bring you a passive income being under our competent management or rebrand your hotel which will attract more visitors.
10 Rooms Format
Investments: from $82,590
Payback period: from 18 months
Monthly profit: from $5,320
15 Rooms Format
Investments: from $118,300
Payback period: from 18 months
Monthly profit: from $9,510
20 Rooms Format
Investments: from $154,020
Payback period: from 18 months
Monthly profit: from $14,990
Rebranding Format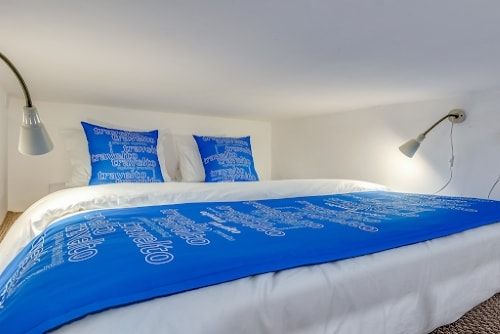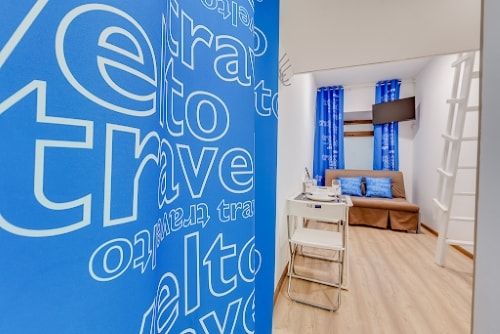 How much does Travelto franchise cost?
Travelto has the franchise fee of up to $9,700, with a total initial investment from $82,590.
Investments required to start Travelto apartment franchise
Initial investments: from $82,590
Franchise fee
Rent
Construction materials
Design
Furniture and equipment
Marketing, etc.
Payback period: from 18 months
Average turnover per month: $10,610
Royalties: 5% of turnover (1 month of royalty vacation)
Franchise fees: $9,700
Request Free Info

Travelto franchise success story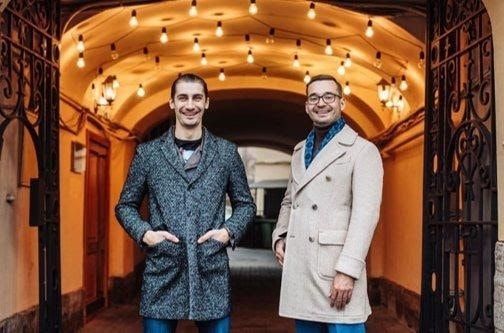 In 2015, two friends and entrepreneurs, Artur Pogrebennikov and Nikita Chelnokov, being impressed by the ideas of Robert Kiyosaki, captured videos about how they built their first profitable apartment hotels and uploaded them to the Hoteliers YouTube channel.
From the very beginning, they decided to show their audience only the process of building including communication with contractors, failures, building tips, materials, design layouts. Neither Artur nor Nikita had any experience with hotel and development business before. They got their knowledge related to hotels only from books, courses and learning the experience of others.
In some time, Hoteliers channel gained a number of subscribers; Artur and Nikita got their audience and became guides for a lot of beginners in the business around the world of appart-hotels. For 4 years, the project has grown together with its founders. The channel celebrated 2 years anniversary and a lot of subscribers became investors.
Today, the company owns 12 hotels in the centre of Saint Petersburg, the majority of which are built by using its own unique technology of ergonomic use of space. After the implementation of their two first projects, an idea of co-investment appeared, and after the opening of their 12th hotel, it was decided to launch a franchise.
The chain of hotels has the name «Travelto» from 2019.