UDS Franchise For Sale – Global Intellect Service
UDS Franchise For Sale – Global Intellect Service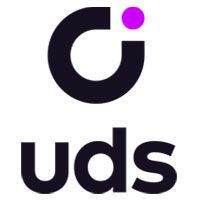 UDS Franchise Opportunities
UDS is a flexible ecosystem for your business. It`s a complete product for customer management. It can be used in companies around the world.
Discounts affect business profitability, but loyalty program participants willingly collect points and recommend your business 70% more often.
Customers receive points for recommending your company to their friends, as well as for each of their purchase and purchases of their friends.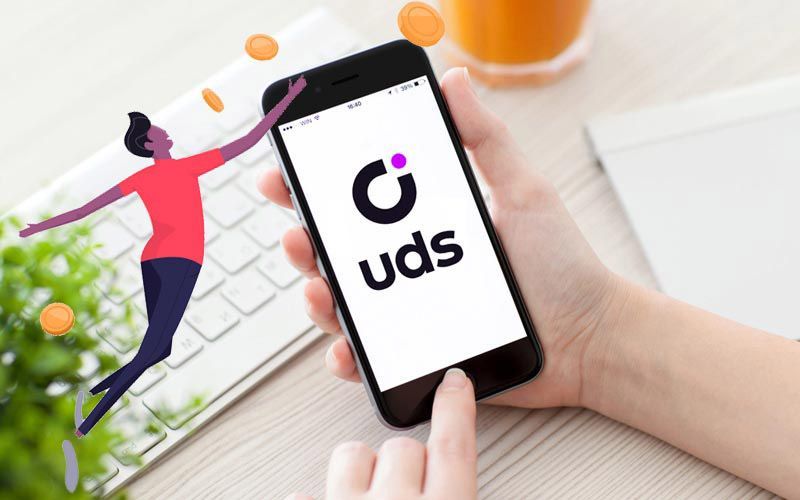 About the brand
Global Intellect Service in numbers:
more than 7 years of experience in business management,
in more than 25 cities in Russia, in 19 countries around th world;
monthly held business-forums for businessmen and entrepreneurs;
more than 6,000 satisfied customers.
We help businessmen and entrepreneurs around the world by doing these jobs:
reduce customer churn rate (Customers won't leave you for your competitors so as not to lose collected points and discounts);
multiply repeat purchases (Customers will visit you more frequently if you offer them rewards or cumulative quantity discount);
increase average bill value (Customers are more likely to order additional services by reducing the amount of the main purchase);
acquire new customers (It's profitable for your customers to recommend your company to their friends and acquaintances).
Loyalty program is the main add-on of the UDS ecosystem for motivating and rewarding regular customers, which is based on the provision of discounts or rewards for purchases in the company. The UDS loyalty program allows completely leaving behind production and maintenance of plastic discount cards, including special operating equipment, and replacing them with digital versions which will always be on the customer's smartphone.
We have the following features:
Mobile application
UDS is a free mobile app for your customers. It has been downloaded more than 11,000,000 times.
Recommendations
Customers receive points for recommending your company to their friends, as well as for each of their purchase and purchases of their friends.
Online orders
It is a great alternative to the online store. Customers can make orders directly from the app. Payment terminal is not needed.
Website
Now you don't need to create your website! It is created automatically after registration, you just need to add news and items.
Feedback
Process customer feedback and reviews — it directly affects retention, allows improving service quality and increasing customer loyalty.
Statistics and analytics
Get detailed information about your customers and their purchases.
Size of offices
You can work from any place.
UDS Franchise offer
To be sent after contact from the potential business partner as the offer may vary a lot depending on the particular country and franchise model chosen.
How much does the UDS franchise cost?
UDS has a franchise fee ranges from $200, with a total initial investment from $1,300.
Initial investments: $1,300
Payback period: 1 - 3 months (depending on the franchise model)
Average turnover per month: depending on the franchise model – lite or pro
Royalties: $40
Franchise fees: depending on the franchise model: from $200
A number of product licenses, the use of the brand, the use of automated systems, access database, electronic accounting is included in the franchise fees.
Other current payments: none
Request Free Info

Success story
Dmitry is our franchisee. At the age of 20 when he was a student he bought his first franchise. Of course he made a lot of effort at the beginning to take advantage of all the support and know-how that GIS Company provides. Since then, he`s been rapidly developing and now (2021, May) he runs his business in 17 countries already. He became a millionaire at the age of 24. He is still willing to grow his business under the UDS brand and plan to keep on developing with new facilities to be opened soon.
UDS Franchise Business Model
2 franchise models:
LITE (transmission fee $30 per 1 month)
PRO (Start: transmission fee $100 per 1 month and Smart: one-time payment is $900 and transmission fee $30 per 1 month)
average franchisee margin – 20-80%
incomes of franchisee depend on numbers of sales
Requirements to buy uds franchise
age 18 up
at least basic knowledge of IT
motivation and willingness to act on a large scale
UDS Franchise Advantages
Joining Global Intellect Service franchise model you can count on:
ability to use the loyalty program in any place around the world
fees are quite low
getting unlimited incomes
saving time and money by taking advantage of our experience and know-how
receiving training scripts for classes and detailed educational materials for users
templates of documents and marketing materials
access to an extensive CRM system that facilitates the handling of entries, payments, and communication with clients

At the moment we can not connect you to the representative of this franchise.

Find other similar franchises in our catalog!
You need more information?
Send a request to get free consultation from the official representative of the company
Vyacheslav Ushenin
chair man
Complete your request
The information is provided from public sources on the Internet
Ask a question about the franchise