ZAGA GAME Franchise For Sale – Full VR Immersion Park
ZAGA GAME Franchise For Sale – Full VR Immersion Park
ZAGA GAME Franchise Opportunities
We provide a comprehensive solution for opening an amusement park and a virtual club in almost any location.
Our clients are companies of friends or family who come to immerse themselves in the world of virtual reality, have fun and experience the most vivid emotions.
The secret is that the product advertises itself. After visiting VR attractions for the first time, guests come back again and again, and invite relatives and friends with them.
We use the latest technologies; develop our own products and new games so that you and your customers will remain the best friends for a long time.
Our systems are completely autonomous. We have developed our own website and software that greatly simplifies the booking procedure, facilitates the work of administrators, and allows you to remotely monitor the work of your business.
We offer you to open a VR club or place several attractions in your city and become part of the fast-growing virtual reality market with a high rate of return on investment. We develop games, teach the specifics of VR business and provide support at all stages of the launch and further operation of your business.
The equipment that we independently configure for your center will be sent to you as standard within 1 month from the date of payment.
Individual equipment is made and configured within 4 weeks after payment.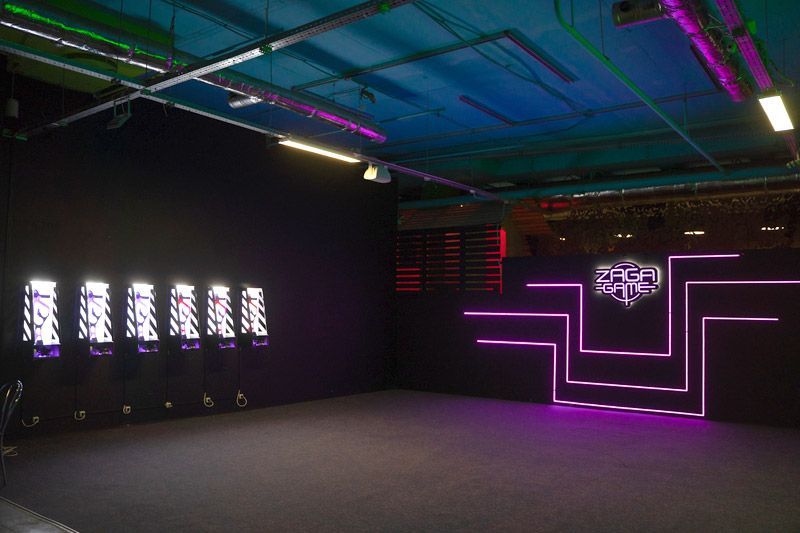 ZAGA GAME is a virtual immersion room of complete immersion, in the arena from 25 to 200 sq.m., between real players.
ZAGA GAME is a virtual reality without wires. Forget about wires, long tuning the proper movement of your body! VR!
High precision human positioning system. Each of your journeys is captured in virtual reality. The sensor response of less than 3 ms makes immersion in BP an unforgettable experience.
Simultaneous immersion in VR up to 8 players. Formats 1x1, 2x2, 3x3, 4x4 players in 15-30 minutes. A large number of simultaneous game players allows you to increase the number of visitors and, accordingly, make a profit.
ZAGA GAME is the newest virtual reality business format with virtually no competition, you can be the first on your city.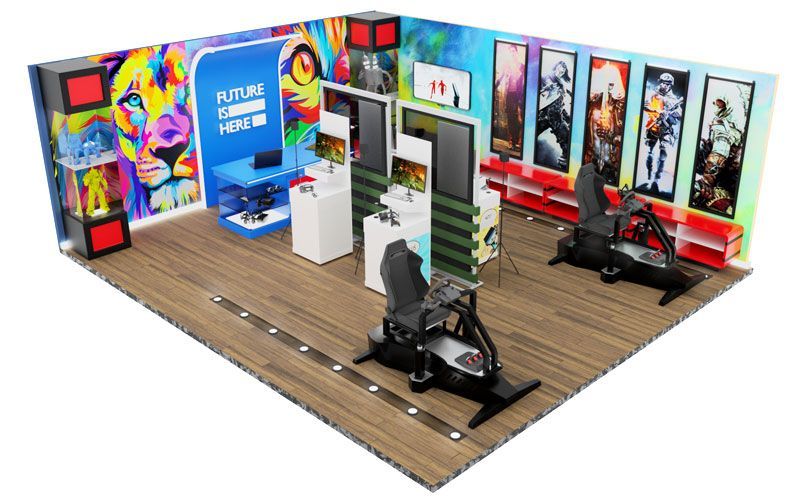 Size Of Stores
The size of the game area: from 4 m² to 6 m² (attractions) or from 80 m² to 150 m² for a SEGA GAME full immersion room (at least 8x8 meters of game space).
The guest area is at the discretion of the franchisee (it is possible to adjust to the room).
Voltage of electricity: 220 volts. Power 2 kW.
Stable and high-speed Internet.
ZAGA GAME Franchise Offer
Attraction + computer + monitor + rack;
Virtual Reality Glasses;
Game weapons (pistols, machine guns);
Marketing: tools, data, files - everything you need to attract customers;
Free delivery to the city of presence;
Installation in the installation city.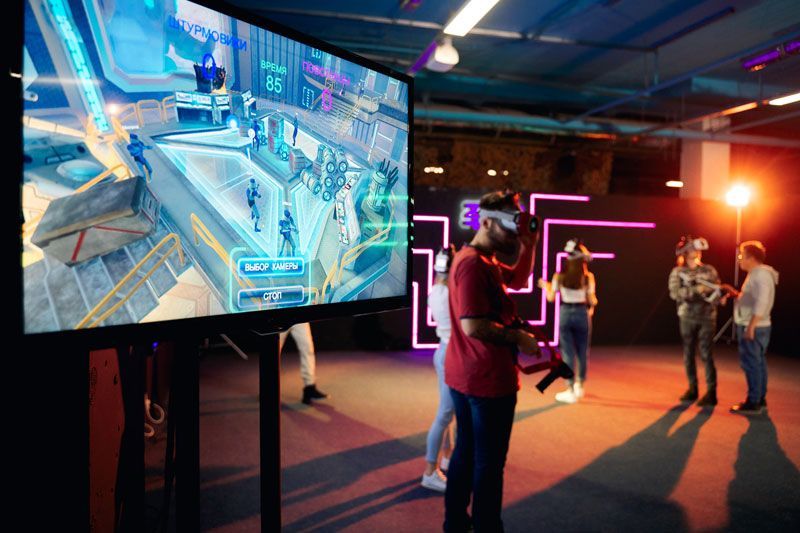 How much does the ZAGA GAME franchise cost?
ZAGA GAME has a total initial investment from $2,771.
Initial investments: from $2,771
Payback period: from 1 months
Average turnover per month: $7,102
Royalties: none
Franchise fees: included in the price of the equipment
Other current payments: none
Request Free Info

ZAGA GAME Franchise Business Model
Our partners earn money from gaming sessions.
The price of one game starts from $5 and ends with $15 (one visitor), the cost is individual - its purpose depends on the location and on the partner.
The number of players in one session can reach 10 people, the profit of the franchisee for this game also varies from $17 to $85.
For the full operation of the game zone, 1-2 game equipment is enough.
By time, the game session can last from 3 to 20 minutes.
Grow your business with us!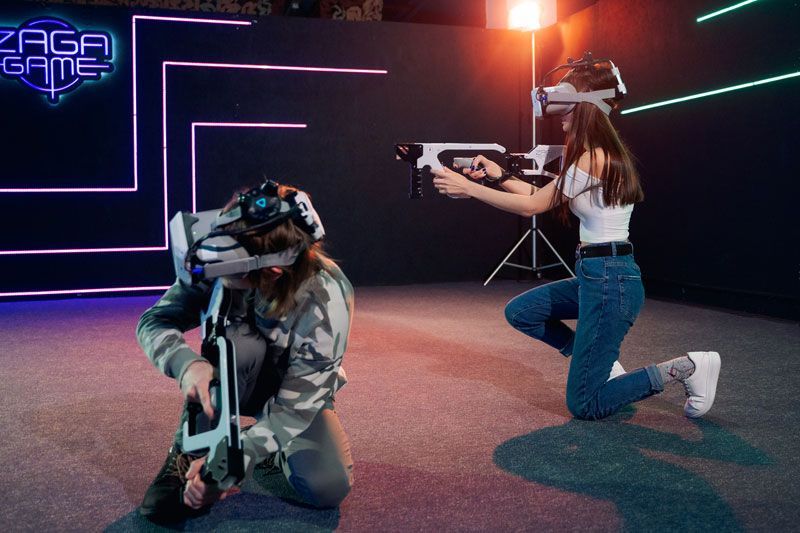 Requirements to buy zaga game franchise
It is necessary to have at least six months of business experience.
ZAGA GAME Franchise Advantages
Free shipping
Delivery of equipment in Russia and the CIS is carried out completely free of charge.
The program of accounting for the number of game launches
Accurate analytics on time, players and profit will be indicated in the program.
Installation in your city for free
As soon as the equipment is delivered, our specialist will come to you to set up and install the equipment within one day.
Low price guarantee
If you find the price lower for similar projects, then we reduce the cost.
Own VR development department!
The release of new games takes place every 2/3 months, which will always be able to attract and delight customers.
Marketing support for your business!
Marketing support from the management company to effectively attract customers.
The warranty on the equipment is 2 years!
We replace equipment with any manufacturing defect.
Easy operation and launch of games
You will not need additional knowledge and skills to conduct games.
Indefinite technical support
You can ask any questions to our technical support at any time.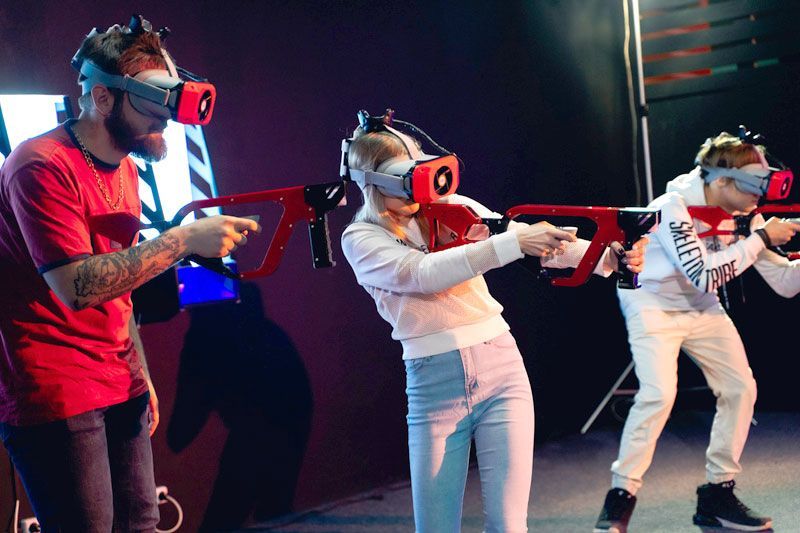 Starting investments from:

$2,771

Company type:

Entertainment centre

Year company was founded:

2013

Year of launching franchise:

2019

Franchised companies:

237

Owned companies:

1
Information provided: Fateev Denis Nikolaevich
Interesting?! Ask questions about the franchise
Isakov V.N.
General Director
Feedback
Ask a question about the franchise