2019 Franchise Expo in Koltaka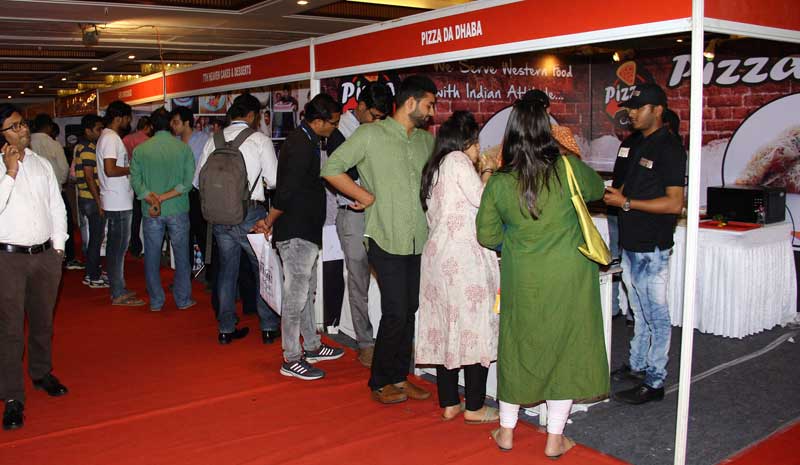 Referring to the feedbacks of the visitors and participants on previous franchise show we can state that FROEXPO is a very useful event for the entrepreneurs who are either looking for the opportunities to expand their chains or searching for the right business to start. Last year more than 1000 brands from India and abroad introduced their franchise concepts to over 175,000 visitors. A lot of seminars, workshops, presentations and face-to-face meetings made the event very informative. FROEXPO 2019 which will take place on 13-14 of April, is going to be even better.
Why is FROEXPO 2019 important?
Learns the tricks of the trade from industry tycoons
Get an opportunity to highlight concepts
Can market the brands well
Increase the sales opportunities
Opportunity to expand its base
Gets prospective franchise partner
Gets an opportunity to become entrepreneur
Scope to associate with well known brands
Liberty to choose the business of his choice
Gets within the budget solutions
Lands into a safe & secure franchise agreement
Date of the conference: 13 - 14 April, 2019
Location details:
The Lalit Great Eastern Kolkata
Dalhousie Square 1,2,3, Old Court House St, Kolkata, West Bengal 700069, India
Contact details:
For Visitor Registration
Akshay: +91 8410139431
Mail at sakshay@franchiseindia.net
For Exhibition
Shalini :+91 8588804788
Mail at corpcom@franchiseindia.net
Sanjay : +91 8467916517
Mail at advertising@franchiseindia.com
Susheela : +91 9891150510
Mail at member@franchiseindia.com
Piyush : +91 7769978887
Mail at Spiyus@franchiseindia.net
For Sponsorship
Amit Gautam: +91 9971332113
Mail at amit.gautam@franchiseindia.net
View all franchise opportunities
DIDN'T FIND WHAT YOU WANT?
ASK THE EXPERTS