Shop & Store Vietnam 2018
Shop & Store Vietnam 2018 is one of the main CONFEX events about franchise and retail in Vietnam. It organizes both conferences and exhibitions for a local and an international audience which will see their dream of becoming business owners come true. Thanks to the participation of gurus and solution providers, the event will open the door to a greater future where you will see your brand spreading all over the world.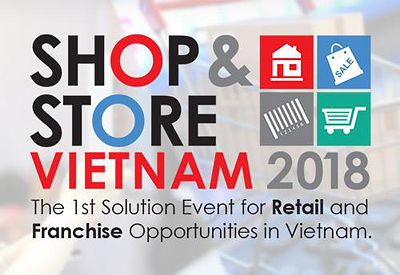 Shop&Store Vietnam 2018 is a three-day show, from March 28th to March 30th 2018, it will take place in the Saigon Exhibition & Convention Center (SECC), in Ho Chi Minh City, Vietnam.
Vietnam represents a great opportunity for franchisors due to its increasing urbanized population and domestic consumption. In the fair, every industry will be represented, from fast food to healthcare, and from hospitality to beauty and skincare.
Vietnamese consumers show a growing interest in western-style, from F&B to life-style and products. For this reason, the franchising model has become very popular in the last years in Vietnam. The country growing economy of course helps. Only in 2016, franchise deals increased from 15% to 20% compared to the previous year. The growth of franchises is also foster by the 65% of the population which is under 30 years old and 34.1% now, are living in the urban area, with a GDP of about $2,000.
Be part of such a comprehensive event, become an exhibitor with uS!
DIDN'T FIND WHAT YOU WANT?
ASK THE EXPERTS