Baby Brain Franchise For Sale – Center for Additional Education
Baby Brain Franchise For Sale – Center for Additional Education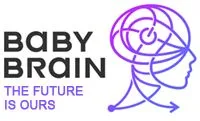 Baby Brain Franchise Opportunities
The exchange of information and technologies, their availability and the possibility of using them in the era of rapid development of technologies, affecting the standard of living in general, plays an increasingly important role in the life of every person.
License to carry out educational activities 25Л01 No. 00266 dated July 16, 2020.
The goal of the «Baby Brain» project - to create a modern center of innovation, a laboratory that allows students to fully realize their ideas and reveal talents.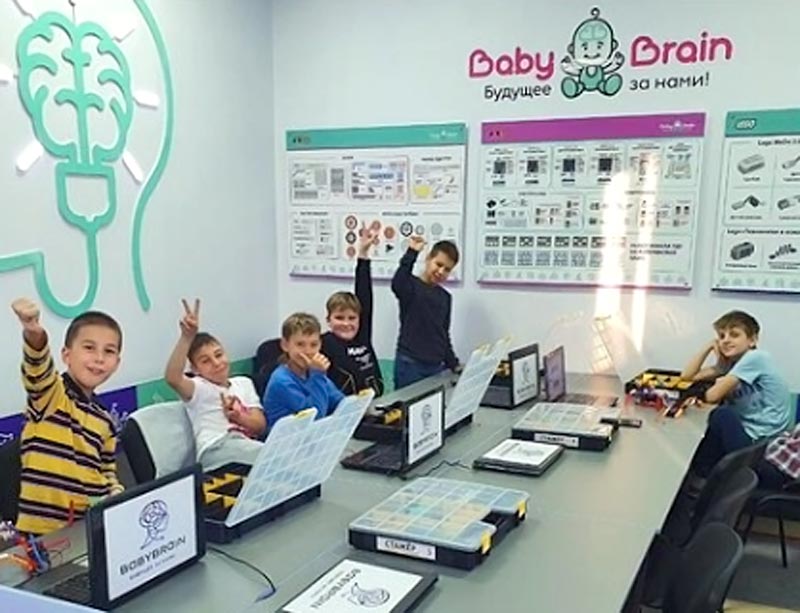 We help our children to form their creative potential, to define professional interests and inclinations, to educate the competitiveness of a person ready for life in the modern high-tech world. Join the world of modern technologies!
Оur programs - hobby, which can grow out into highly paid profession.

Programming


We teach popular programming languages, help to analyze and create own projects and work out tasks from the Unified State Exam

Robotics


Robotics training and Lego WeDo, Lego EV3 programming, basic programming and robot operation

Graphic design


Full immersion into graphic design and knowledge in the field of image creation, photo retouching and website design

3D modeling


Courses for 3D and 2D graphics, skills in working with specialized programs for designing volumetric models

Blogger school


Blogging basics, training in photo and video creation skills, lessons on video editing and promotion in YouTube and Instagram

Multimedia


Skills in working with sound and video, the basics of video assembling and editing, creating graphics, animation and programming elements
Our courses
The main areas of the Baby Brain centers are robotics, programming, 3D modeling, computer graphics and design, office technology, multimedia, blogging school and much more. The courses fully meet all the criteria for additional education and are closely related to school subjects.
The main partners in the development of educational programs are:
Open youth University, Tomsk - the space of unique opportunities based on innovative learning, team project activities, gamification and immersion in scientific and technical creativity.
ROBOTREK (Brain Development LLC) - Russian development in the field of six educational innovative digital technologies: educational robotics, neurotechnology, programming, neural networks, computer vision, 3D modeling and printing. Each of the developed directions is supported by the developed educational and methodological complexes, that allow the teacher (trainer, mentor) to effectively hold classes in the field of career guidance for children and youth in the field of modern digital technologies. The project was developed to implement the National Projects "Education" and "Digital Economy (Personnel)".
Why the parents choose us
| | |
| --- | --- |
| 568 children have already been trained in «Baby Brain» center | We help schoolchildren to develop their creative potential, determine professional interests and get the knowledge and skills that are in demand |
| A modern center of innovation «Baby Brain» allows students to fully reveal and realize their ideas | Educational license |
| Innovative learning. Implementation of modern educational practices | Highly professional teaching. Motivation and reward system for each child |
We are organizers and regular participants of the Far Eastern robotics competitions. Many of our students are already showing excellent results and are winners of various contests and competitions.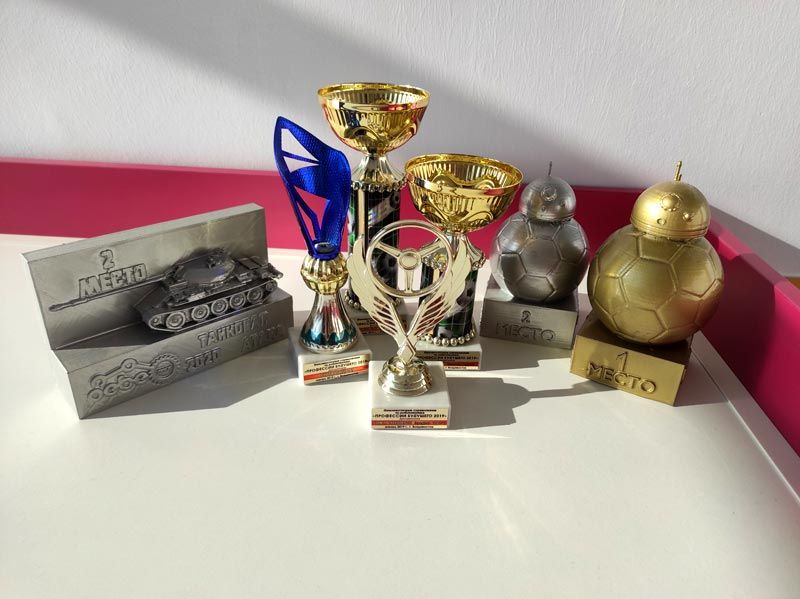 Why do the students choose «Baby Brain»?
Our motivation system is Gamification.
Using game elements in a non-game context - involvement through the Goal - students get into the game world, where everyone has a personal account. This is a game, where by learning and gaining knowledge, you can develop your character.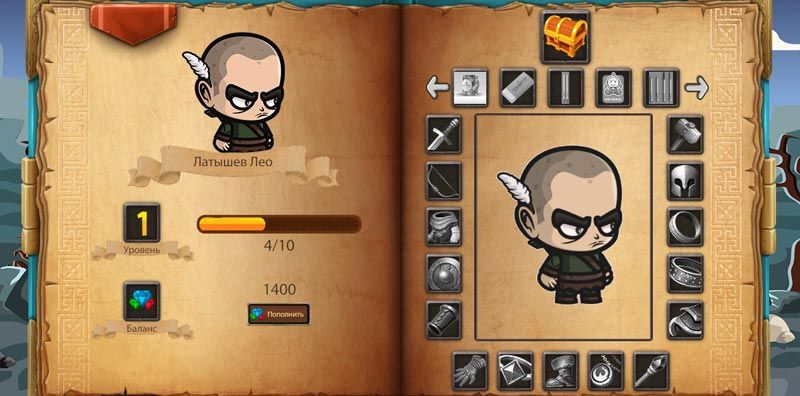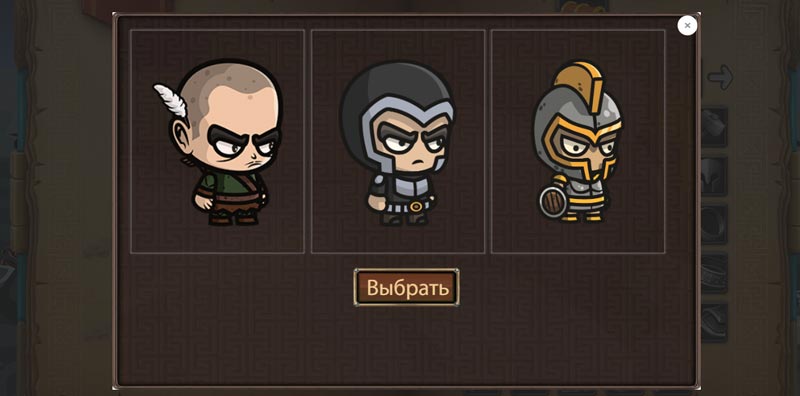 Our project is supported and highly appreciated by local authorities, educational and public organizations.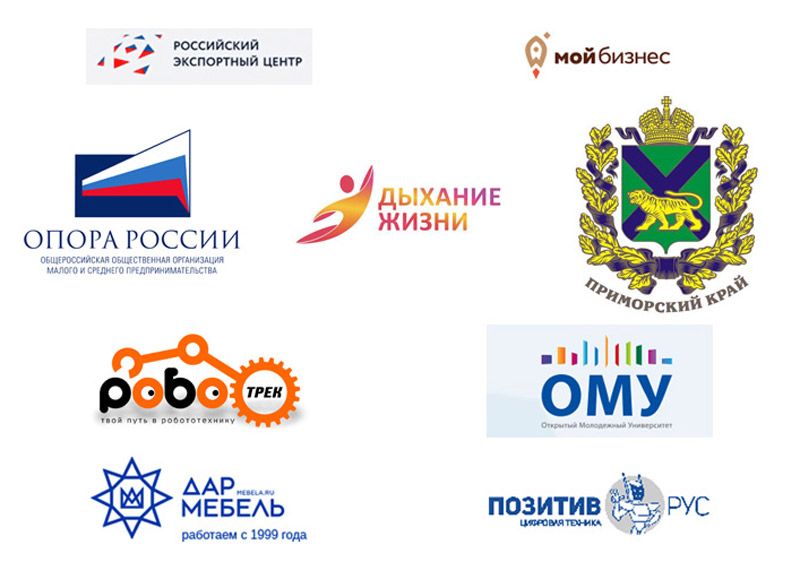 «Baby Brain» Franchise formats
To open a «Baby Brain» center for additional education under a franchise you will need:
Room from 50 m² (32 m² class and 18 m² reception).
Signboard.
Furniture.
6 computers.
TV (55 diagonal).
Robotic construction kits.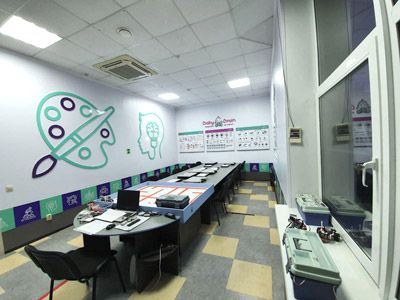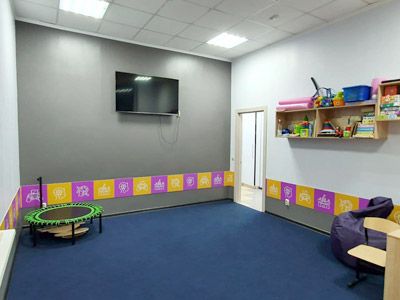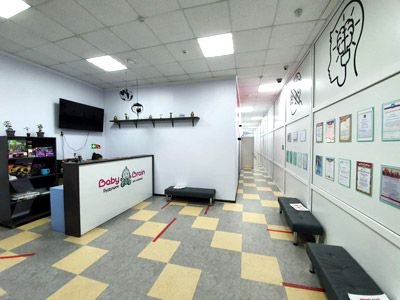 Franching offer «Baby Brain»
We offer a unique franchise for center of additional education «Baby Brain»
Franchise «Baby Brain» - the right to create a center for additional education for all ages in your city / country / republic. We guarantee the effectiveness of the business model, continuous maintenance and updating of programs.
How much does the «Baby Brain» franchise cost?
«Baby Brain» has a franchise fee ranges from $3,300, with a total initial investment from $11,000.
Starting investments from: $11,000
Room for rent (from 50 m²).
Cosmetic repair works.
Furniture and equipment.
Video control system.
TV 55 diagonal.
Robotic construction kits.
Signboard.
Advertising.
Opening ceremony.
Franchise fee.
Payback period from: up to 12 months
Average check: $60
Average monthly turnover: $5,500
Royalty 5%
Updating and supplementing training programs.
In time support and consultations by a personal manager on any issues arise.
Franchise fee: $3,300
Developed educational programs for all ages (from 5 to 99 years old) + summer camps.
Motivation system is a developed unified product for keeping the customer.
A system of monetization for the nearest settlements with zero investment.
Developed application, educational platform for on-line and off-line study.
Brand book with a full description of the corporate identity and ready-made design layouts, recommendations for the equipment and design of offices.
Business guidelines and standards:

Detailed instruction for choosing and evaluation of office/rooms space.
Recommendations for specialists searching and their further training.
Money gateway with online payment option (Sberbank).
Instructions for interaction with educational institutions.
Competitive analysis and pricing recommendations and so on.

Marketing package:

Help in creating and promoting a website, Instagram.
Analytics training and sales funnel setup in your specific city / region.
Detailed content plan.
Customized affiliate advertising campaigns.
Placing your contact information on the official website of the company.
Effective offline advertising tools.

Help and support in obtaining a license.
Providing discounts for the purchase of the necessary equipment, furniture, etc.
Training in obtaining grants and state assignments for free education of children.
Opening team, personal consultation by Igor Vetryuk.
Other current payments: none
Request Free Info

Why «Baby Brain» franchise
An accessible and clear business format with minimum investments, successfully implemented in the city of Ussuriisk with a population of 175 thousand people.
Quick business start.
Fast return of investments.
Promising education market.
Exclusivity for the city.
No hidden fees.
Developed unified product for attracting and keeping the customer.
State support.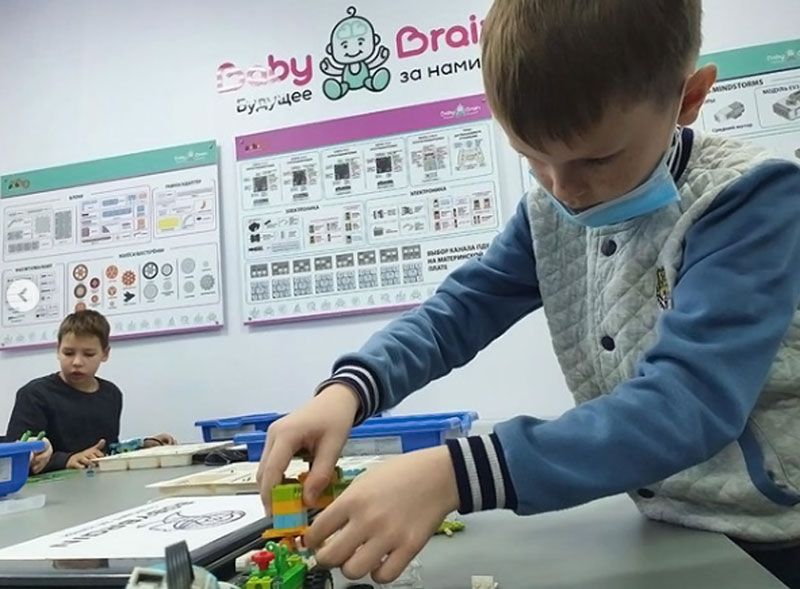 Success story of the «Baby Brain» franchise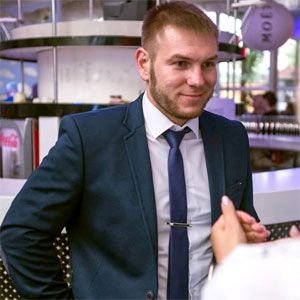 Vetryuk Igor Alexandrovich
Director of the «Baby Brain» Development Center, founder, brain, the engine and soul of the center, ideological inspirer. Several successful projects and more than 10 years of experience behind. And a great desire to make this world a better place!
The successful development of the Center began in 2015 as a robotics kids club. We were one of the first in the region to come up with such a direction in the field of education. Unique techniques, special equipment, trained young teachers - this what our team offered to children and their parents.
And we received excellent feedback from parents and the younger generation. Opening branches, regularly organizing and participating in regional competitions, contests, conducting Master classes and Summer camps - all this is an integral part of our Center activities.
And we continued moving towards the Goal - we decided to expand the type of activity and obtain a license for educational activities not only for children, but also for adults. Now the Center for additional education "Baby Brain" is the "World of modern technologies", where programs in the most relevant areas of our time are presented:
3D technologies;
Robotics;
Programming in various languages;
Computer design;
Work with editing and sound and much more.
We have introduced several training formats: offline, online and remote training.
We have developed a unique Personal Account with a motivation system that can involve not only children, but also their parents in the educational process. Worked out additional opportunities for the Center to work in summer period.
We are actively cooperating with educational institutions of the region.
All our achievements are the results of hard work. And this is just the beginning.
Mission of the project: "If you want to change the world - start with education"
raising a highly efficient society that will use changing technologies for development, not degradation;
ensuring wide expansion of knowledge through transformation into digital educational products;
creation of a Center with unlimited possibilities for an educational trajectory;
training and revealing resources based individual preferences and inclination of students, disclosure of talents;
dissolution of the framework of educational organizations to the scale of the whole World;
In December 2020, we launch the franchise and are confident in success! And now we are ready to share our experience, our ideas and strategic planning, we are ready to share with you.
Requirements for buyers of the «baby brain» franchise
Availability of the required financial resources to pay franchise fee and start business.
Responsibility and willingness to immerse into work.
Interest in teaching children.
Readiness to maintain the level of quality and comply with the standards and technologies, adopted in «Baby Brain».
Possibility to use your own contact network for the development of the «Baby Brain» center in your city.
Room requirements
The Center for additional education «Baby Brain» should be located in convenient transport accessibility, in the area where a large number of children live, preferably near schools and kindergartens.
Room area from 50 m².
Parts of the room area: 1 office (classroom), waiting area for parents, bathroom, changing room.
Modern renovation and furnishing, good lighting and ventilation of the office, branding of rooms is mandatory.
It is desirable to place a sign on the facade.
Classes are held on weekdays and weekends as part of additional education.
Advantages of the «Baby Brain» franchise
Promising business:
The volume of the children's supplementary education market shows a stable annual growth of 4.4%.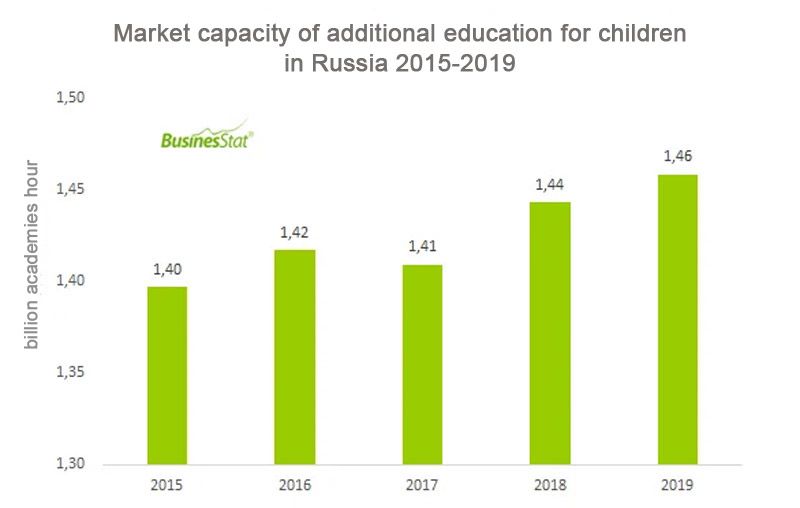 In 2020, during the quarantine period, the consumption of services decreased or switched to a distance learning system. In 2021, as the epidemiological situation normalizes, the market volume will recover; according to forecasts, in 2022-2024, the market volume will grow by an average of 1.4% per year.
The market of additional education in the "adult" segment also shows annual dynamics. In 2019, 140 billion rubles were spent on additional education for Russians over 18 years old. Now is the time to occupy a promising and rapidly transforming niche of additional education!
Implementation of federal programs in the field of additional education and the development of public-private partnerships. The market for additional education is attractive for business!
«Baby Brain» training programs are developed taking into account new educational technologies and the corresponding demands of the rapidly changing World. The demand for technical training and "professions of the future" has grown despite the market decrease, because now, more than ever, remote technical specialties are in demand!
A unique system of motivation to keep the client.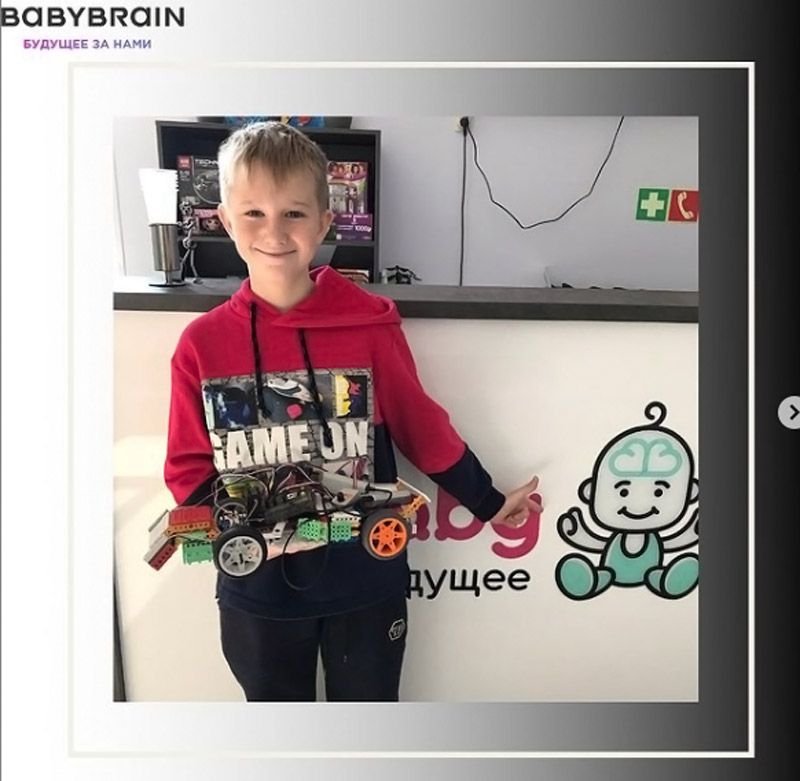 Innovative business model, proven by more than five years of experience, tested at 4 branches and giving the franchisee a special competitive advantage in the educational services market, which means constant and high income.
Marketing is the key advantage! We use every opportunity to promote and develop the centers. Partners will receive not only experience, but also a jointly developed individual advertising strategy for their city.
Maintenance and support at all stages of the project.
Small start-up investments (when choosing a Package).
High profitability - proven cost reduction system.
Quick start - 1 month, opening team.
Payback up to 12 months.
Starting investments from:

$11,000

Company type:

Education center

Year the company was found:

2015

Own companies:

4

Trained more than:

2000 children
Information provided: IE Vetryuk Igor Alexandrovich
Updated: 14.06.2021
Interesting?! Ask questions about the franchise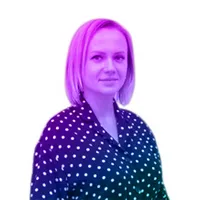 Natalia
Manager for cooperation with partners
Feedback
Ask a question about the franchise