Coders Lab Franchise For Sale – IT School
Coders Lab Franchise For Sale – IT School

Coders Lab Franchise Opportunities
The success of a language school depends primarily on the quality of training, which is, in turn, determined by the learning materials and lecturers. Creating an effective curriculum and valuable materials is expensive and takes time. Coders Lab franchisees receive them as part of the franchise package and, what is important, they can be sure that the franchisor will take care of keeping them up-to-date. Programming languages are evolving all the time, which requires constant monitoring of changes and regular updating of training materials. Thanks to this, Coders Lab's clients also have a guarantee that the knowledge they acquire meets current standards.
While the franchisor is responsible for providing the materials, the recruitment of lecturers and mentors is the responsibility of the franchisee. Candidates must have not only practical experience in programming but also soft skills to share knowledge. The franchisor helps in selecting candidates and suggests how to recruit them effectively.
The franchisee shall also take care of creating a management team. At the start, people responsible for marketing, sales and customer service will be needed. The next step is to equip the newly formed team with the skills required to manage the bootcamp. The initial training is part of the franchise package and is organized and conducted by the franchisor. The only costs incurred by the franchisee relate to the transport and accommodation of employees during the training. Usually, it takes place in the Warsaw headquarters of Coders Lab, where the franchisee's employees get acquainted with all the secrets of running this business. The training is split into two parts - one dedicated to the managing personnel, the other - to the lecturers.
Training for managers is conducted by representatives of specific departments of the company. All the knowledge presented is also made available online in the form of an operating manual. This is a knowledge base encompassing all areas of managing a programming bootcamp - from sales and marketing, through lectures, to the support of graduates in the process of searching for their first job in IT. It also contains useful contract templates, exemplary graphics to be used in advertising and examples of successful posts used in social media.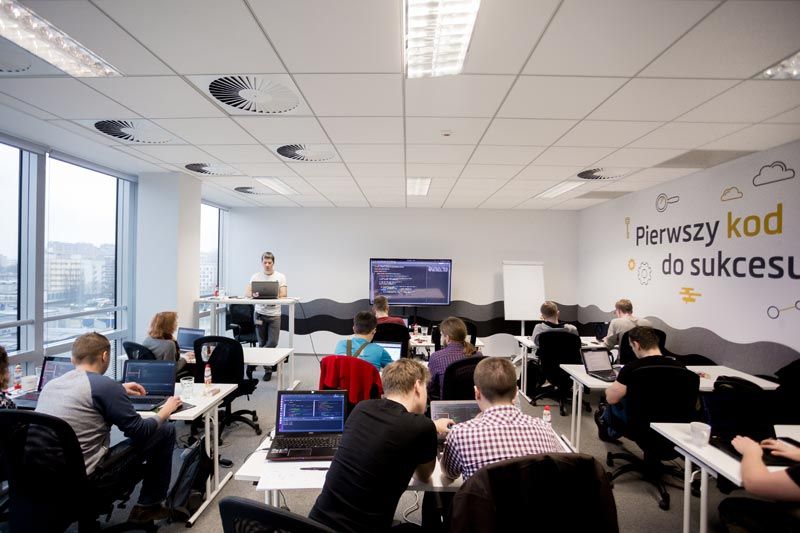 Training for lecturers puts a lot of emphasis on practice - lecturers not only learn the best practices of conducting classes and observe other teachers at work but also have the opportunity to act in the role of the lecturer themselves. The feedback they get after such lessons is extremely valuable and allows them to better prepare themselves for the role of trainers.
In addition to the support in the recruitment and training of franchisees' staff, the franchisor also provides a set of dedicated IT systems facilitating the management of a programming school. The first one is a CRM system, called the HUB. When the number of courses starts to grow, and, along with it, the number of students, graduates, lecturers, and customer service specialists rises as well – it is getting more and more difficult to keep everything under control. The HUB solves all problems related to planning, staffing of lecturers, reporting and generating statistics.
Another tool that a franchisee receives is a website. Based on seven-years' experience of Coders Lab, it is often the first place where the client meets the brand. It has been designed in a way that makes it easier to establish contact with a potential student and shortens the decision process related to joining the course. The franchisee receives a configured CMS with the content in English language (he can modify and adapt the content to his needs and arrange for translation to a given language if needed).
The third system provided to the franchisee is the Learning Management System. It is used to distribute the learning materials among lecturers and students. Also, there learning materials are constantly updated through this portal. Lecturers gain access to repositories with homework and examination tasks, which they provide to students at relevant courses. Through the LMS, they can also learn efficiently due to the attractive self-study materials and quizzes.
Size sales offices
Required space for one lecture room – 40 sqm.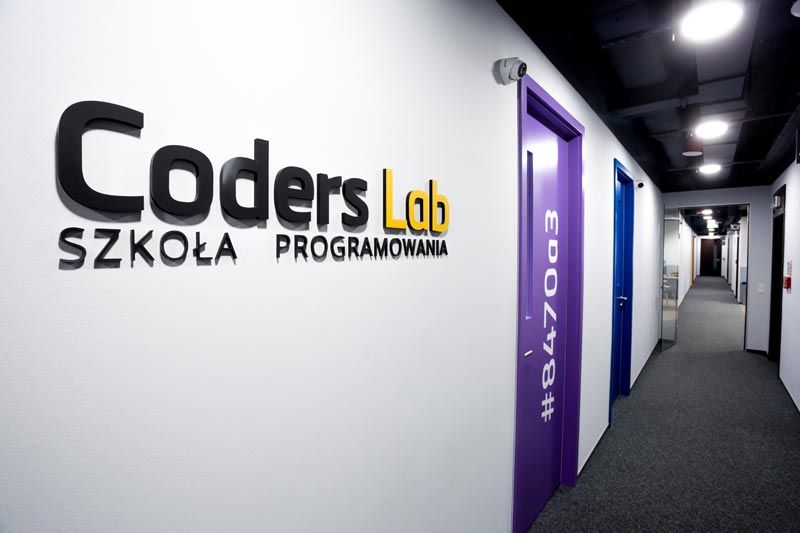 Coders Lab Franchise Offer
We offer:
exclusive right to establish and develop Coders Lab on a country market of choice (just one franchisee per country!)
plug & play solution for gaining new sources of income
proven business model allowing quick cash flow generation
opportunity to create a flexible organization on a rapidly growing and innovative market
chance to co-create a global brand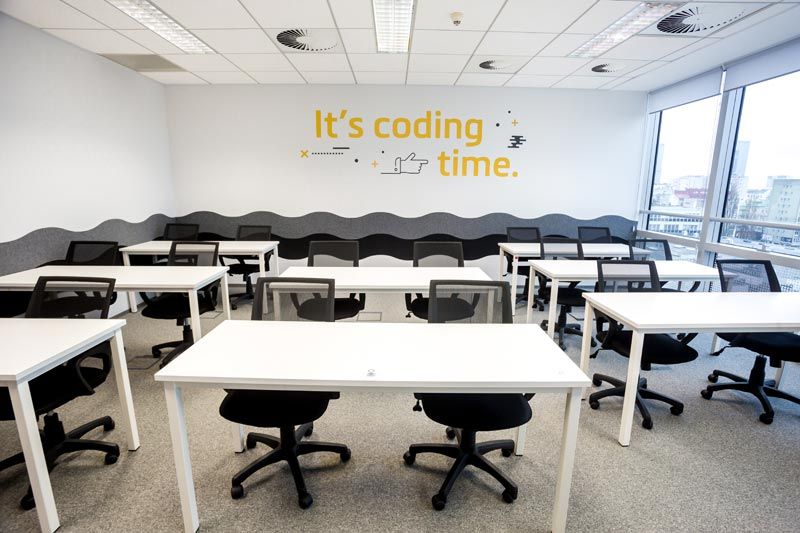 How much does the Coders Lab franchise cost?
Coders Lab has a franchise fee ranges from $25,000, with a total initial investment from $50,000.
Initial investments: from $50,000
Payback period: up to 24 months
Royalties: 10% of net revenue
Franchise fees: from $25,000
Other current payments: none
Request Free Info

Additional information
Enormous rise of the software industry for the last two decades results in an ever growing demand of IT skills. According to Global Knowledge, the world's leading provider of IT and professional training services, as much as 70% of global industry faces a shortage of necessary IT skills. Coders are missing, and yet, traditional school curricula do not seem to respond to this trend. In the US, for instance, only 40% of schools teach programming, as HourOfCode.org reports. While traditional public education schemes fail – or do not even try - to tackle the labor market mismatch problems, the space arises for bootcamps - training centers that approach this issue in an alternative, dynamic and effective manner.
Coding bootcamps are intensive programs of software development and IT skills. Bootcamp approach is based on high-intensity training. Courses curricula consist of highly condensed knowledge which, normally obtained by students during multi-year programs, is conveyed to them within weeks. The mission of coding bootcamps is not only to equip students with practical knowledge but also to support them in the process of job search. Majority of bootcamps graduates manage to find new jobs within few months after finishing the course. The idea of accelerated learning in IT made its debut in 2011 and since then it has been gathering more and more followers.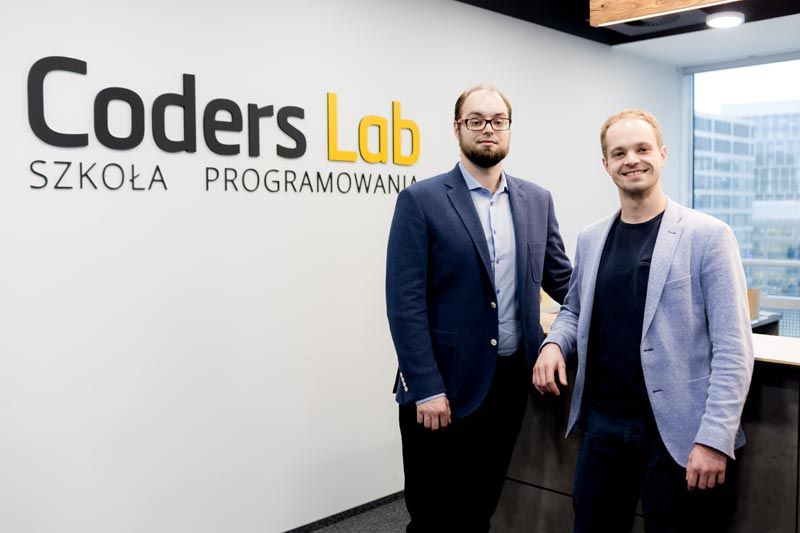 Success story
As the largest recruitment platform on the Romanian market, from the very beginning, we were convinced that establishing a programming school has a big potential. However, even for us, launching such a facility from scratch would be a long-term and costly challenge. Thanks to the cooperation with Coders Lab we could enter the market much faster and avoid a large part of the risk waiting for startups. We needed only four months to start with the first courses. In the first year, we had run a total of eight editions. Coders Lab has 8 different training products in its offer, therefore it was easy to adjust the portfolio to the market needs in Romania. The courses prepared by the franchisor proved to be effective - many of our graduates have already found their place in the market as programmers.
Nicoleta Macineanu, Head of Coders Lab Romania
Coders Lab Franchise Business Model
Coders Lab franchise is an asset light business model. The investment in brick and mortar are limited to minimum because we do not require any specific interior design and the students come to the classes with their own computers (preconfigured). You just need a TV or an overhead projector to present the materials to the group but you do not have to set up a computer lab!
The website we provide at your disposal is configurable and comes along with a domain paid and maintained by the franchisor.
Training provided by the franchisor is free of charge, however the franchisee bears the cost of salaries of trainees, their accommodation during training and transport expenses. (The normally training takes place in the franchisor's headquarters. However, given current circumstances, we are ready to provide it online).
Pricing policy is to be decided upon by the franchisee – you set the price levels of courses. We will, however, provide you with our recommendations so that you can reach the gross margins of 60% per single course – which we know is possible!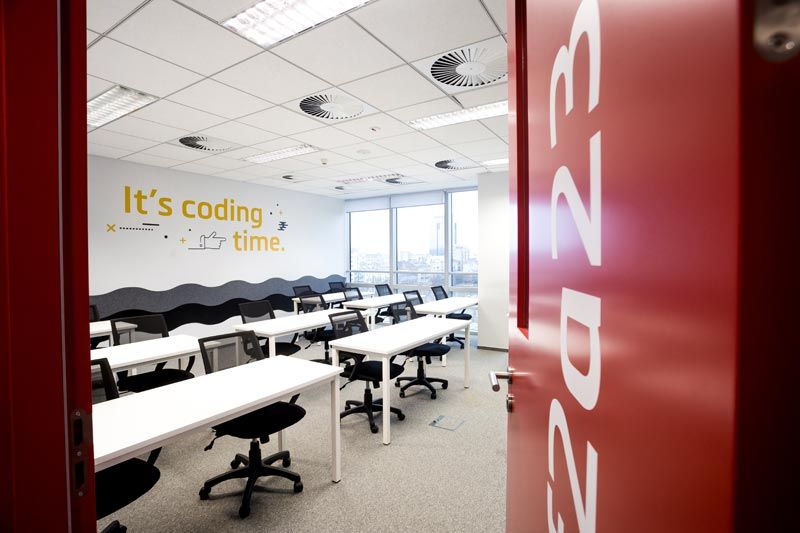 Coders lab is looking for:
Companies ready to expand their business with a portfolio of educational products
Organizations with developed sales and customer support skills
Entrepreneurs with knowledge about current education trends on their domestic markets
Partners ready to dedicate their assets and time to set up and develop a dynamic business countrywide
Companies active in the educational industry, such as language or vocational schools, as well as private universities would make a perfect fit
We are also ready to cooperate with software houses and companies operating in the IT industry
Coders Lab Franchise Advantages:
We are looking for an exclusive franchisee to develop a country wide chain of Coders Lab IT schools (just one franchisee per country). The franchise package includes:
exclusive, country-wide license to develop the chain of IT schools
proprietary IT courses in 5 technologies programming technologies, testing and Digital UX (constantly developed and updated)
complete initial training for: lecturers and mentors, marketing and sales specialists, courses advisors and consultants, human resources specialists
dedicated Learning Management System
dedicated Customer Management System
ready-made website
effective marketing and sales strategy
online franchise operations guidebook
constant operational assistance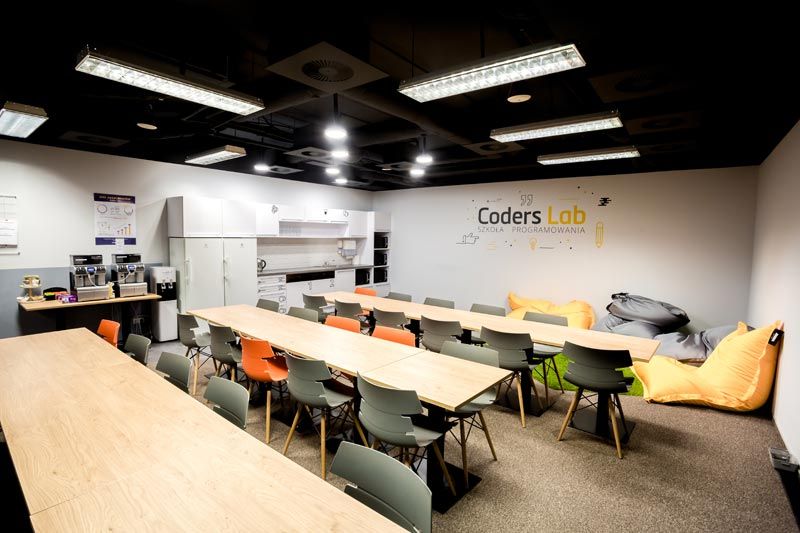 At the moment we can not connect you to the representative of this franchise.

Find other similar franchises in our catalog!
You need more information?
Send a request to get free consultation from the official representative of the company
Grzegorz Morawski
Franchise Director
Complete your request
The information is provided from public sources on the Internet
Ask a question about the franchise