Cutmann Kids Franchise For Sale – the First Children's Barbershop
Cutmann Kids Franchise For Sale – the First Children's Barbershop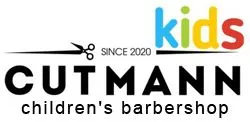 Cutmann Kids Franchise Opportunities
Cutmann presents a new unique product - the first children's barbershops "Cutmann Kids".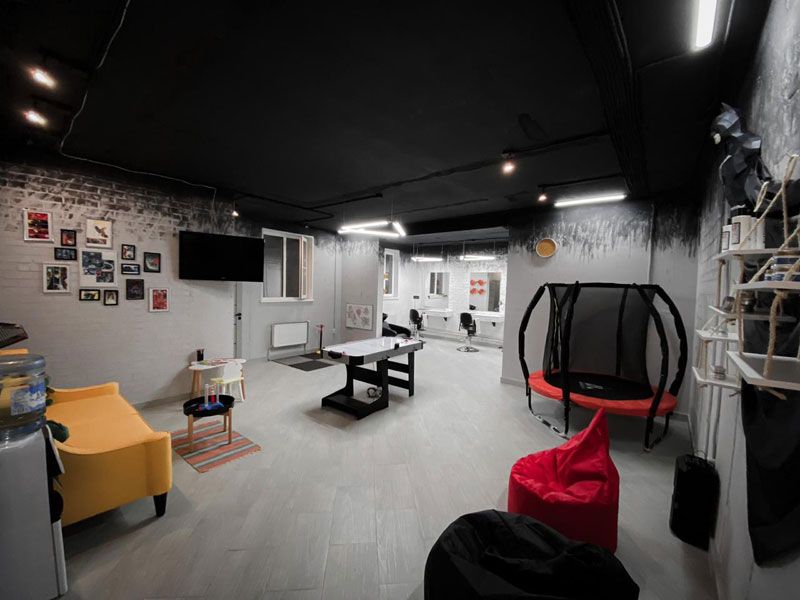 The atmosphere of fun and celebration.
New concept! Not an ordinary children's hairdresser, but a unique place - a club for children and parents, where you can not only get your hair cut, but also have a good time.
Affordable price policy (kidscut - $21).
Loyalty card in electronic form for Apple Pay and Google Play. Accumulation system with the provision of the ability to write off savings and provide a free service.
High customers return due to efficient service. Guests of the barbershop recommend us to their friends and family. 8 out of 10 clients mark us on Instagram stories due to the WOW effect!
A team of professionals, masters, ready to cope with any "childish" situation.
Only high quality materials and equipment.
Recreation and entertainment area.
The company's activitу is focused on 3 areas:
academy of barbers "Cutmann"
barbershop "Cutmann"
children's barbershop "Cutmann Kids"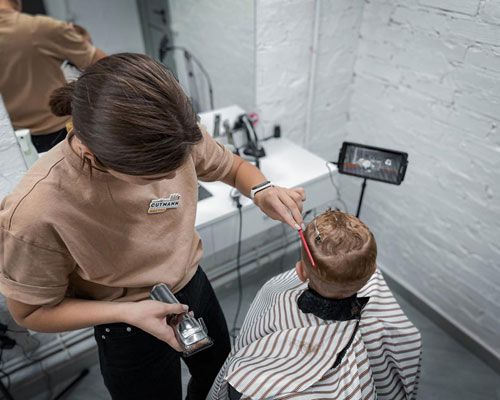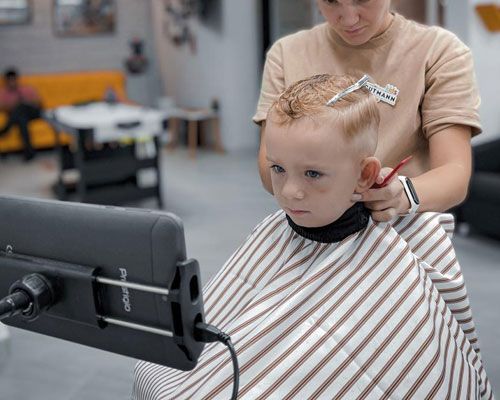 In every children's barbeshop, everything is thought out to the smallest details in order for the salon to be profitable and bring joy to customers.
Fact - out of 10 new customers, 7 become permanent.
We are leaders in the ratio of the quality of work and interior design. Large play area, trampoline, air hockey, area for small children. There is a maximum adaptation of the child in the salon and to the craftsmen.
"Cutmann Kids" is for those who appreciate the prospects of the project and will not miss the opportunity to become part of the franchise network.
Cutmann Kids Franchising Offer
We offer the franchise of the first children's barbershop "Cutmann Kids", which has no analogues in the franchising market, in fact, as well as salons that can match the profile.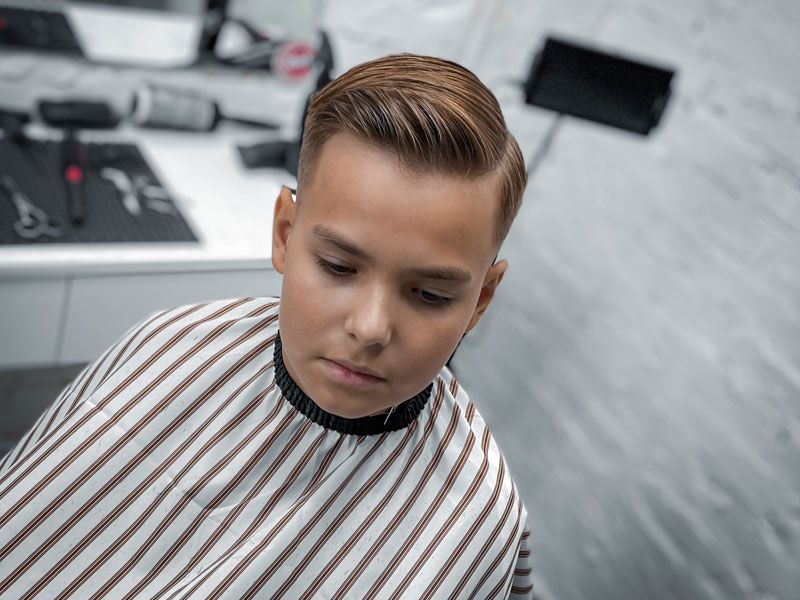 We analyze each region and individually calculate investments and pricing.
Due to service, pricing, well-thought-out distribution of costs and complex of promotion activities, franchisees quickly build up a client base and start making a profit.
Partner support.
Throughout our cooperation, we will provide you with complex support and full assistance in all key issues from the moment of signing the contract, as well as:
Brand name
The right to use the brand and the registered trademark "Cutmann".
Individual business plan of the project
A step-by-step guide for launching and developing the "Cutmann Kids" barbershop.
Presence of the opening team and training of personnel at the academy.
Company style
Guide for using the corporate identity of the barbershop "Cutmann Kids".
Barbershop place area
Recommendations for finding the area for the barbershop and traffic calculation.
Evaluation of the selected location by the specialists of "Cutmann Kids".
Assistance in negotiations with the landlord.
Repairs
3D visualization of a barbershop.
Project for interior decoration.
Recommendations for the renovation.
Assistance in finding a contracting construction company.
Repair control by a personal project curator.
Equipment and furniture
Equipment manufacturing.
Recommendations for the selection of equipment and furniture.
Discounts from suppliers of equipment and furniture.
Staff
Unique recruiting technique.
Training in our own academy of barbers "Cutmann".
Internship in an operating barbershop in Stavropol.
Franchisee training in business and marketing strategy implementation.
Business automation
Connection to the CRM system.
Loyalty program.
Cosmetics
Special conditions and discounts for cosmetic products.
Marketing and advertising.
Connecting to a federal website.
Layouts of advertising materials
Content plan.
Connection and design of social medias in the unified style.
Setting up advertising campaign for Yandex.
Instagram Targeted Ads Settings.
We managed to win the trust of our clients in a short time, getting us to reach successful financial indicators.
And we are happy to share with our partners the secrets of success and the accumulated experience in opening a successful barbershop.
Our team is fans of the business, who are madly passionate about the idea of making the world more beautiful and teach this to children.
We invite you to join our team!
Barbershop format
Area from 45 m², 3 armchairs.
Location of the salon only on the ground floor and basement.
Stained glass windows are desirable.
A separate entrance is required.
Ceiling height not less than 3 m.
Electricity 220V and 380V, power not less than 20 kW.
Shopping and entertainment center or a separate room in a non-residential fund.
Barbershops open in the city center or in large residential areas, in places of high pedestrian traffic.
Each point is designed in accordance with the brand concept.
Water, sewerage and electricity are required.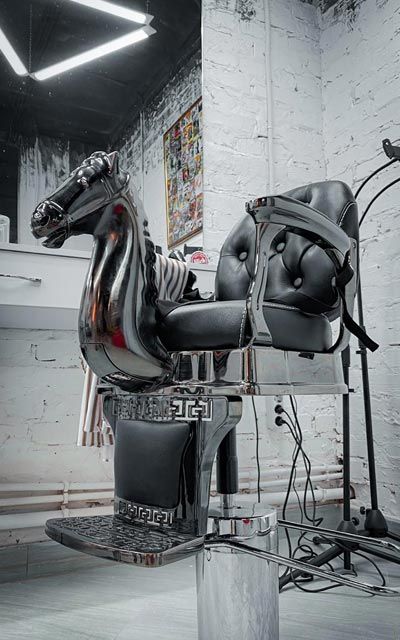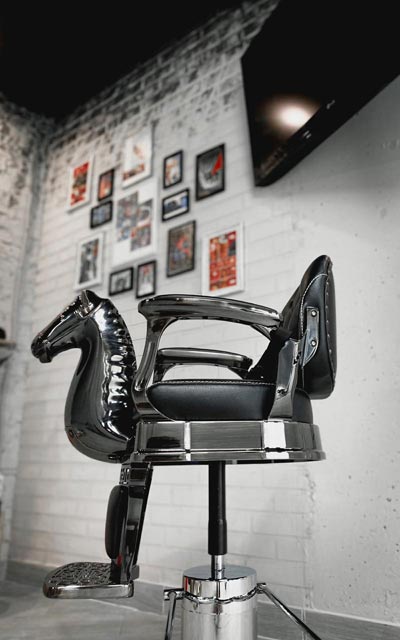 How much does the Cutmann Kids franchise cost?
"Cutmann Kids" has a franchise fee ranges from $20,000, with a total initial investment from $80,000.
Initial investments: from $80,000
Lease Deposit
Opening Inventory
Renovation of the rented Premises
Fixtures and Equipment (including computer equipment)
Permits and Licenses
Signage
Miscellaneous Opening Costs
Insurance
Grand Opening Advertising
Furniture
Equipment (3 seats)
Set of cosmetics and consumables
Salon design project
Franchise fee
Payback period: 17 months
Average turnover per month: $16,990
Royalties: 5%
Franchise fees: $20,000
Other current payments: travel and living expenses while attending initial training $1,000 - $2,000
Request Free Info

Cutmann Kids Franchise Advantages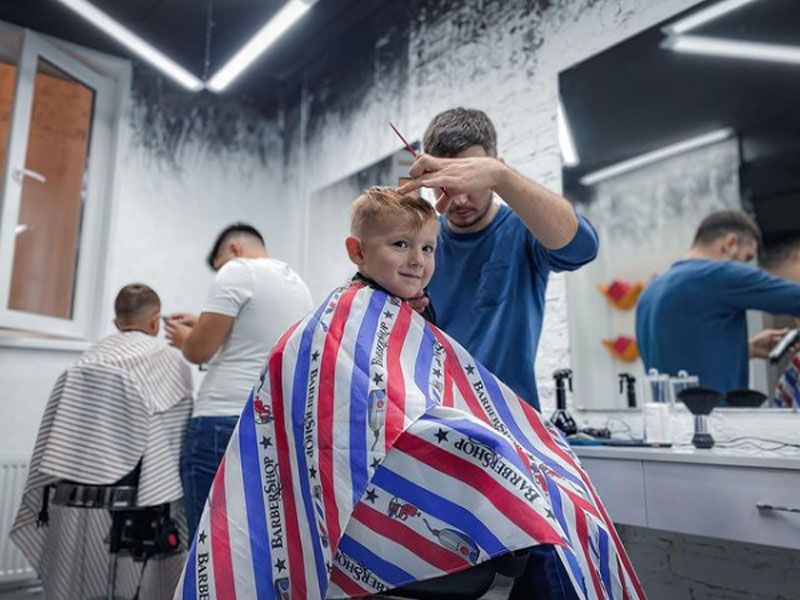 By choosing us, you get:
Brand name
Barbershop under the brand name with the registered trade mark.
Corporate identity style
Functional and ergonomic design, true masculine atmosphere. Our franchisee receives guidance describing the use of corporate identity.
Barber Academy
Training and internship from teachers with great experience, who graduate more than 100 students per year.
CRM system
Business automation, connecting franchisees to a CRM system.
A team of professionals
Experienced staff with over five years of experience in the field. We will help you opening a barbershop or we can open a turn-key barbershop for you.
Marketing and advertising support
We will transfer ready-made layouts of advertising materials, settings for advertising campaigns, content for social media for the first time. We will provide working marketing tools.
Training and consulting
Business owner training in barbershop management, business management guide covering all the main issues of business management.
Support
Project manager support on any issues related to the operation of the barbershop. We have no limit on the number of online consultations.
We will tell you even more advantages personally, find out more about the opportunities, which are open for our franchisees.

At the moment we can not connect you to the representative of this franchise.

Find other similar franchises in our catalog!
You need more information?
Send a request to get free consultation from the official representative of the company
Verdiev Muzaffar
Complete your request
The information is provided from public sources on the Internet
Updated: 24.12.2021
Ask a question about the franchise