DYME Beauty App Franchise For Sale
DYME Beauty App Franchise For Sale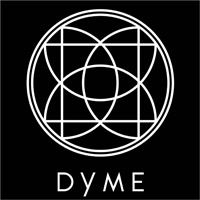 DYME Beauty App Franchise Opportunities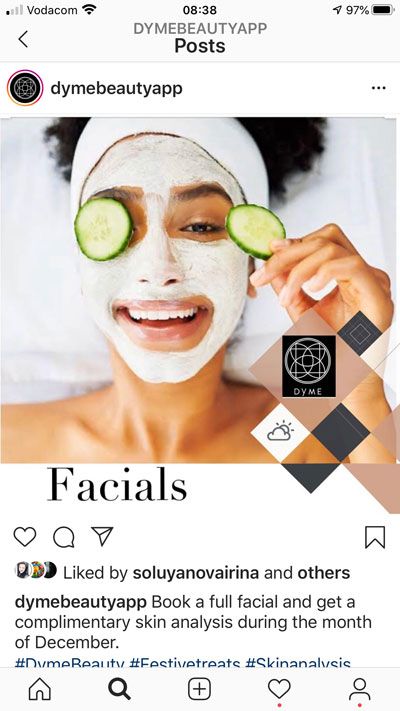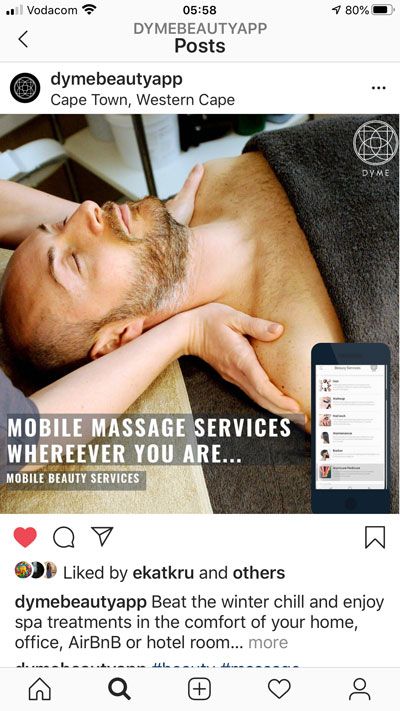 DYME beauty app started as "Beauty & Spa on demand services" but the Brand is rapidly expanding into a lifestyle platform, promoting happy and healthy living- the range of services can be easily expanded by franchisees.
With DYME clients can enjoy convenience of artists coming to their homes, offices, hotels, golf clubs, fashion shows, tv shots, hospitals, retirement villages.On the other hand, artists enjoy earning additional income at flexible work hours, days, etc.
One of the major advantages of this business model is that DYME franchisees do not incur any major overheads like salon rent or salary payments to Artists and only keep commission from tasks performed by Artists.
DYME customer app and DYME artist apps are available for the download from Google play or App store in any country globally.
The range of services includes but not limited to (Franchisee can update according to the market demands, dynamics):
Nails services (gel manicure, pedicure, acrylic nails, nail art;
Various beauty services (facials, threading, microneedling, waxing, etc.);
Lash extensions;
Hair styling;
MakeUp services;
Massage services (Swedish, deep tissue, aromatherapy, etc.);
Corporate events;
Weddings group bookings - hair, makeup, mani pedi;
Pamper parties;
List can be further updated by franchisees – for example, personal trainers, yoga instructors and more.
The whole operations set up in a new country can be done within 2 months and can be managed fully online. The app developer is from India. They can set up everything online, and you would be fully prepared by the moment lockdown is over. DYME can keep you busy during the quarantine if you love being busy!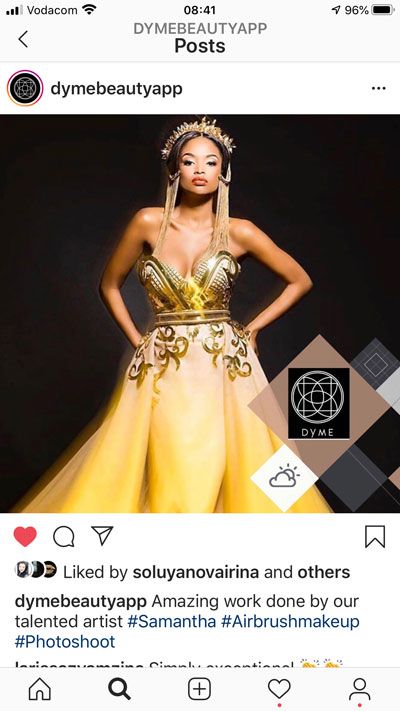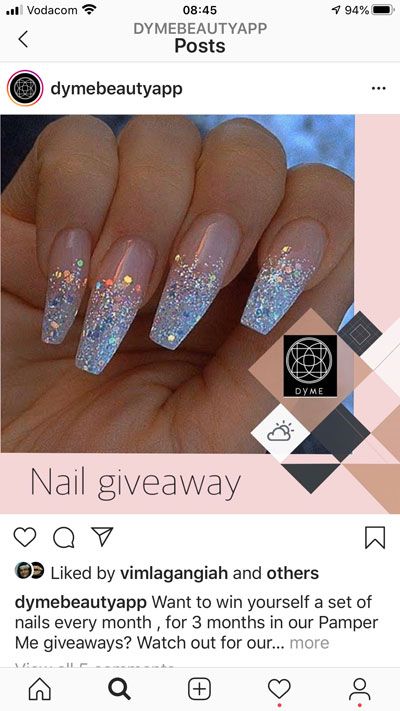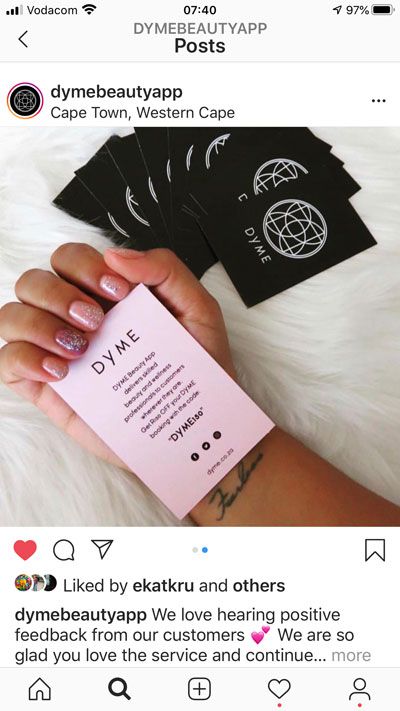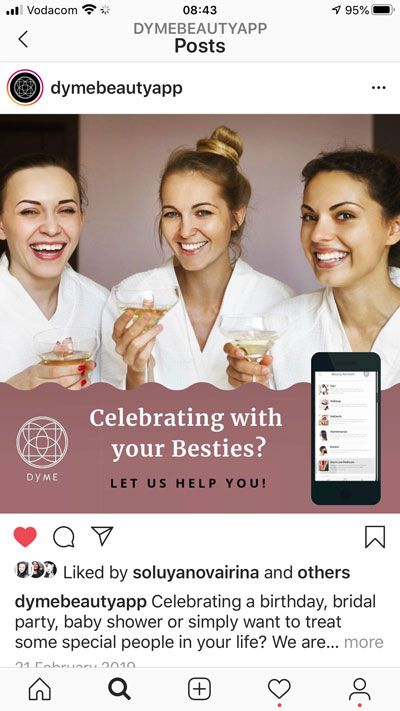 DYME Beauty App Franchise Offer
DYME is a smart phone mobile application that connects freelance beauty & spa therapists with clients by a simple click on a button (Uber for beauty).
DYME app brings value to both type of Users: clients can enjoy convenience of artists coming to their homes, offices, hotels, Airbnbs, golf clubs, fashion shows, TV shots, hospitals, retirement villages, etc. And Artists enjoy earning additional income at flexible work hours.
One of the major advantages of this business model is that DYME does not employ artists but rather enter into partnership with them.
We will provide all our franchise partners:
Full onboarding training on the App technology side and on the entire business cycle (artists onboarding & engagement, marketing, sales, BD, CRM, operations, etc.).
App tech support will be provided throughout franchisees operations.
Access to 24*7 support line.
DYME franchisee business require small dedicated core team, plus all Artists enter into partnership agreements with DYME (not employment). The bigger the customer demand and the stronger & effective your team of Artists is the higher your revenue & profits!
Dyme Franchise Terms- $25,000 $9,900 ($50,000 $25,000 for Master Franchise)
First year: Free from royalties.
Starting from the second year: 5% from Revenue.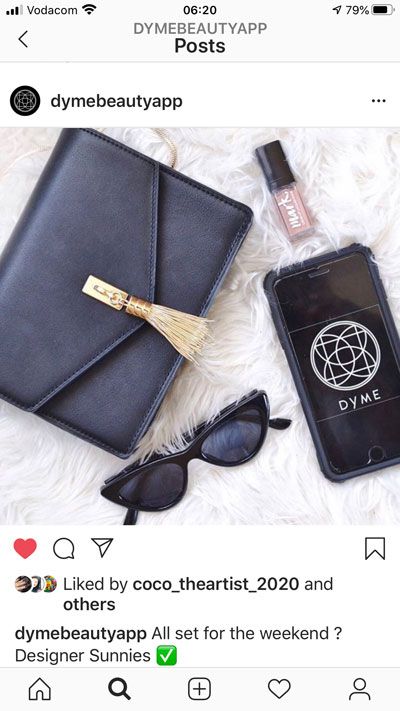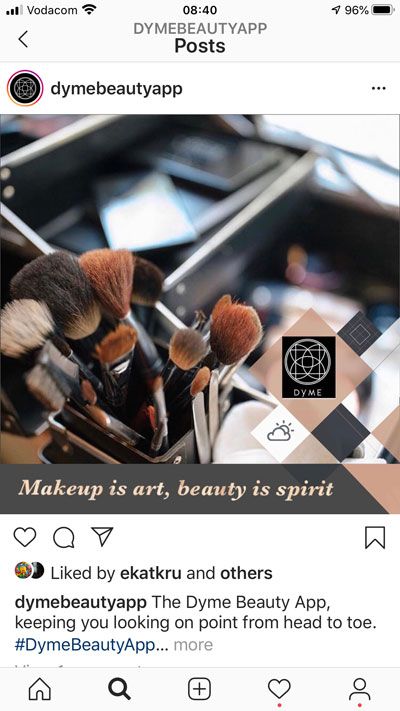 How much does the DYME Beauty App franchise cost?
DYME has a franchise fee of up to $50,000 $25,000 with a total initial investment from $9,900.
Initial investments: $9,900 (In addition to $50,000 $25,000 - franchise entrance fee).
DYME business can be fully run online and doesn't require renting a space. However having a core location in a busy beauty / spa salon would be beneficial for the business at later stage or in case if franchisee already run a beauty salon or spa.
$2,500- for marketing budget, setting up local website, social media accounts and basic marketing budget on social media (in addition to $9,900 franchise fee).
(Digital marketing, early adopters campaign, influencers).
Business insurance - $500 (TBC).
Flyers, t-shirts - $1,000.
Other - $1,500.
Payback period: 5 - 6 months
Average turnover per month: $10,000+
Royalties: 5% from Revenue starting the second year of operations
Franchise fees: $25,000 $9,900 (entrance fee)
Franchisee fee covers:
The use of the DYME brand and logo.
The use of the DYME merchant platform/ Dashboard which is the main operational platform (approximately 2 months to be set up for the new country).
Know How on running successful on demand App business: Attracting and converting quality leads, Sales, CRM, BD, Artists engagement, security protocol, etc.
Franchisee will get access to the 24*7 tech support line with the App developers on the Dashboard.
Franchisee will be provided DYME Artists booklet with main DYME policies.
Access to the gallery of DYME videos, photos, YouTube channel that franchisee can leverage.
Assistance with the set up and running Social Media accounts
Full "Know how" training will be provided to the new franchisee's Team, covering the following areas:
Artists/ mobile salons onboarding & Artists engagement process.
Both DYME Apps tech training - DYME customer App & DYME Artist App.
DYME Dashboard (Managing clients bookings, monitoring App downloads, running promos, monitoring metrics, etc.)
PR/ CRM processes.
Business Development.
Artists Quality assurance.
Franchisee will also need to establish new DYME social media accounts in the country of operations(Instagram, Facebook accounts). Plus DYME website in the country of operation in local language that will be linked with the HQ DYME website.
Other current payments: none
Request Free Info

DYME Franchise Business Model
Fully online business. Franchisee keeps 20% commission from each task or 35% commission from group bookings (Corporate events, weddings, pamper parties celebrations, retirement villages, hospital patient or medical personnel treatments, etc.)
Payback period:
12 months (example: 10 Artists performing 2 services per day or 600 per month or 7200 services per year * $40 min per transaction = $288,000 Total income, 20% DYME franchisee commission - $57,600. * Plus group bookings, for example - weddings, fashion shows, birthday parties, corporate events with recommended split of 60% (Artists), 40% DYME due to events project management involved.
Average turnover per month:
$24,000 Total income- very modest forecast, based on only 10 Artists performing 2 services per day at $40 per transaction, 20% DYME commission is $5,000 - this is average for the first year of active operations and average income per year can grow fast to $10,000+ as business scale through more and more App downloads through effective digital marketing campaigns & engaging/onboarding more Artists, mobile salons.
Requirements to buy dyme beauty app franchise
DYME business franchise is an ideal solution for people who are already in a beauty/ spa/ lifestyle businesses. For example, if you are a Beauty Salon owner, the DYME app is a great solution for you to scale your business and maximize productivity by allowing your beauticians to start taking house calls vs. sitting in salon when there are no client bookings.
Also if you are professional makeup artist or Nail technician or Beauty professional who wants to start your own business - DYME is a great platform for you to help you grow and scale successful business.
DYME App is also a great solution for retail businesses who are selling makeup & beauty products and already established great network among makeup artists and clients. Then DYME app will just scale your business significantly.
same for event organizers, like weddings or Corporate events - DYME app will help to scale your business.
Requirements for premises of dyme
Fully online business. Requires to launch Social Media accounts, Website and run digital marketing campaigns, driving people traffic to the App downloads. Franchiser will provide training, guidance and support with this.
DYME Beauty App Franchise Advantages
Fully online business. Requires small core team (2-3 people) strong in social media, digital marketing, basic tech skills, operations & sales. Franchisee does not need to hire Artists and only keeps 20% commission from tasks performed. When operation grow, operations like Call Center can be fully outsourced to experienced companies in low cost locations.
App tech support will be provided by Franchisor throughout a franchisee operations and is covered by 5% royalties.
Based on the current situation, the world is clearly continue moving towards more technology businesses, online purchases, including on demand services as people will be more cautious about visiting public places and prefer more individual services approach.

At the moment we can not connect you to the representative of this franchise.

Find other similar franchises in our catalog!
You need more information?
Send a request to get free consultation from the official representative of the company
Larissa Zyamzina
CEO
Complete your request
The information is provided from public sources on the Internet
Ask a question about the franchise