ELC Franchise For Sale - English Language School
ELC Franchise For Sale - English Language School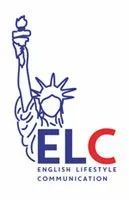 Description of ELC English Language School Franchise
ELC English language school franchise is an effective teaching method, professional approach to selecting staffs and successful business model.
The founders of ELC School Platon and Maria Tsai developed new methods of teaching English to adults.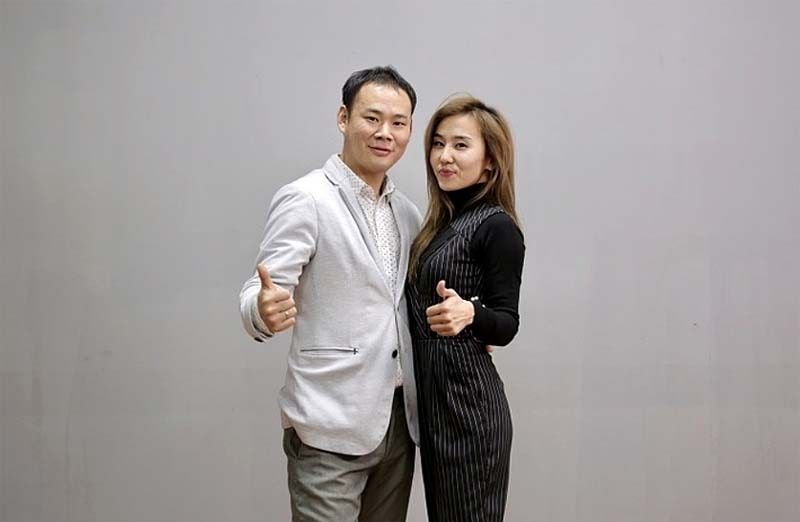 At ELC schools, speaking takes 80% of the learning process. During the time, our students learn new words, phrases and sentences and the ways to use them.
ELC method allows the students to learn and practise even the most complicated material by doing speaking exercises.
Hundreds of students from Kazakhstan have successfully completed the course so far. Their positive feedbacks and recommendations resulted in a number of new students.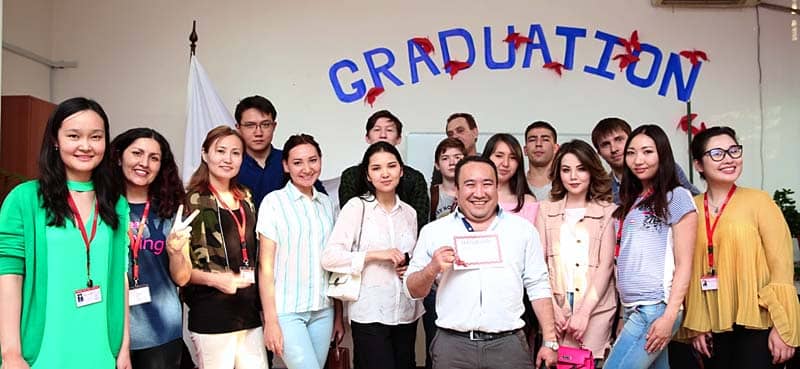 What makes us stand out from the rest?
High quality services.
Affordable prices.
All our students speak good English!
Non-standard lessons.
Friendly environment.
Networking space.
Our motto is "Keep on Speaking English."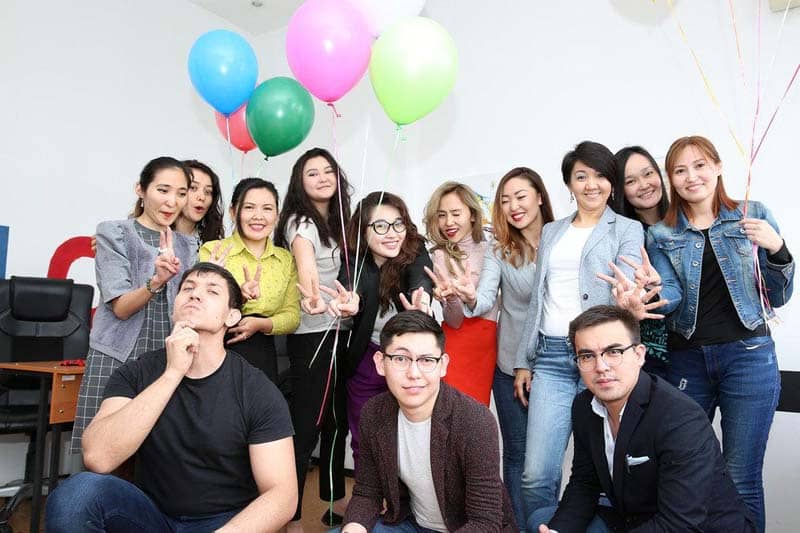 ELC Language School Franchise Offer
Open your own English language school ELC and become a Partner of a successful international company.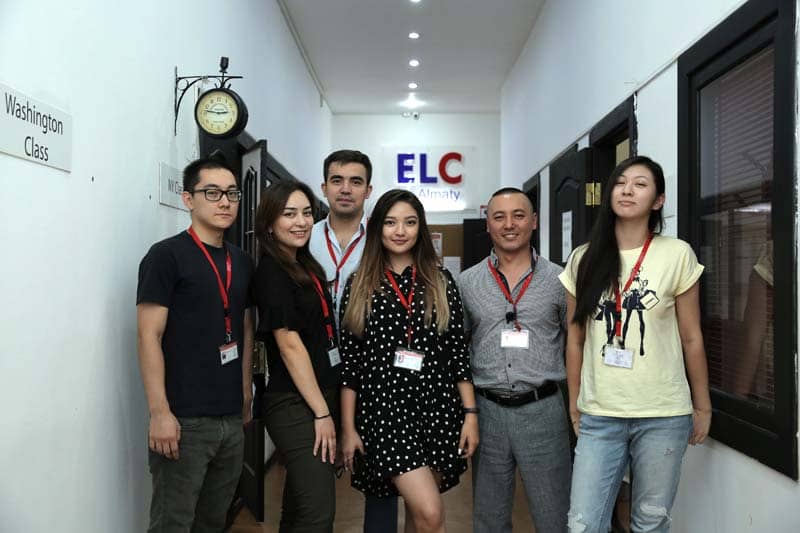 What does the franchise offer include?
Unique Teaching Method

Well-thought method of teaching English to adults. Linguists, who developed ELC Almaty method 17 years ago, analyzed English language structure and figured out 80 sentence structures which cover all English grammar. Having learnt them, the student will be able to speak and write good English.
Full methodical support for teachers.
Regular training for teachers and staffs.




Training

Training from ELC English language school owners.
Regular webinar training for school staffs.
Staff training and attestation. Distance education based on video materials and visual presentations.
Improvement of teachers' qualifications.
Ready scripts for open lessons, master classes.




Successful Business Model

Step by step model for opening an effective business management.
Individual plan for each Partner.




Marketing Support

Registered trademark.
Company brand book.
Ready templates for promotional material.
Own website page on the company website.
Lead generation.
SMM (social networks, Instagram).
SEO promotion.




Information logistics

Connecting to the CRM system.
Internet and telephony.
Video surveillance system.
Constant informational and technical support.
How much does ELC franchise cost?
ELC has the franchise fee of up to $3,500, with total initial investment from $19,000.
Investments Required to Open ELC School
Initial investments: $19,000
Rent for the first month, last month deposit
Room repair
Equipment and furniture
Office equipment
Video surveillance system
Internet
Telephony
Advertising
Staff selection
Payback period: from 5 - 6 months
Royalty: 10% a month
Franchise fee: $3,500
Assistance in choosing the room
Help in selecting key staffs, teachers
Tips on choosing the equipment
Detailed equipment installation instructions
Assistance in making a staff schedule
Registered trademark
Ready-made templates for promotional materials for both starting and running the business
Company brand book
Marketing support
CRM
Support from ELC English Language school founders at all stages of work.
Other current expenses:
Salary to remote teachers.
The payment includes the work of teachers from the main office in real time.
Telephone calls (part of the program), exam video.
Request Free Info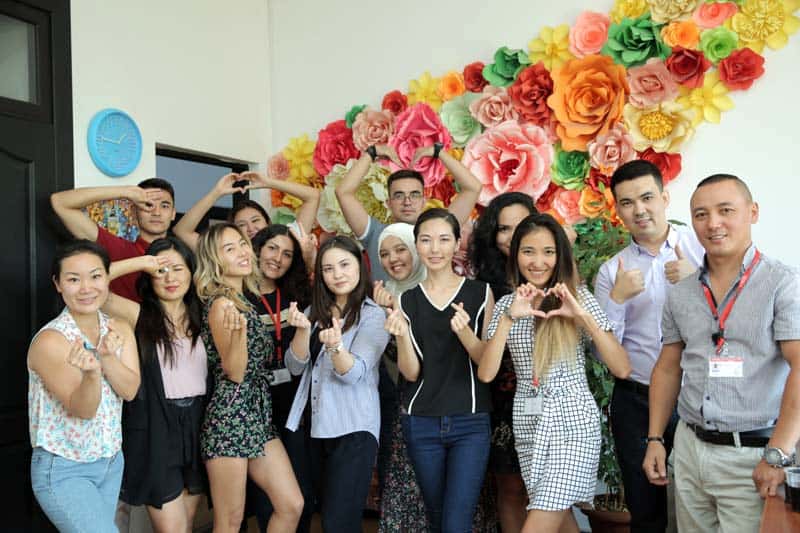 ELC English Language School Business Model
An example of ELC English language school monthly budget is calculated within a city with 1 million citizens.
School revenues consist of subscription fees.
Subscriptions for 3 months.
Subscriptions for 6 months.
The subscription fee will be calculated for your city individually.
Monthly attendance: 50 people
Staffs salary fund
Royalty - 10% per month
Taxes
Payback: from 5 - 6 months
The yield on the planned turnover comes for the first year of work.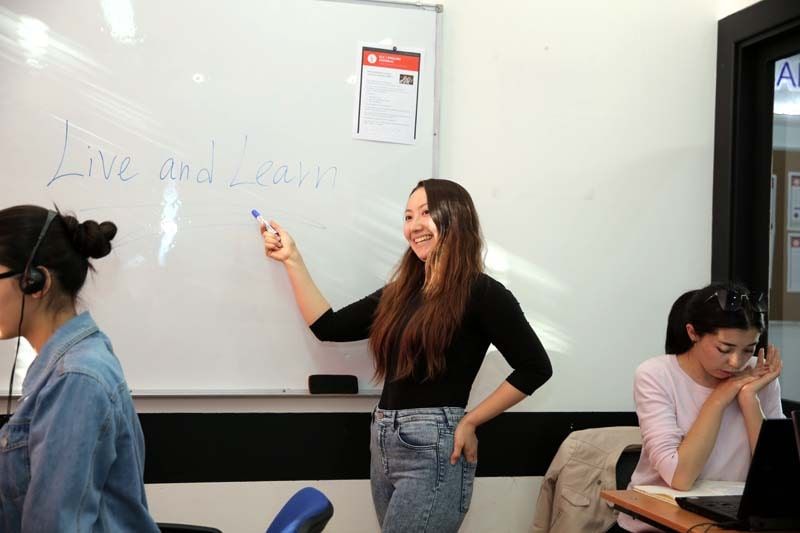 Requirements for elc franchise buyers
Availability of $19,000 investments
Passion for the English language
Willingness to grow and learn
Requirements for elc school room
Room area is from 200 sqm
Not a basement room, preferably 1st floor, but higher floors are acceptable
Warm and bright room with windows and facilities
Advantages of ELC English Language School Franchise
Quick business start, just 1 month;
Ready-made business model;
Guide to opening and running the branch;
Scripts for all business processes;
Monthly training for sales managers and administrators;
Professional selection of teachers and staffs for your school;
Job descriptions, employee motivation system;
Constant methodical and organizational support for teachers in your English school;
A unique method of learning English, aimed at the end result in a short time, without loss of quality and level of knowledge;
Quick payback;
Consultation with our personal manager at all stages of work.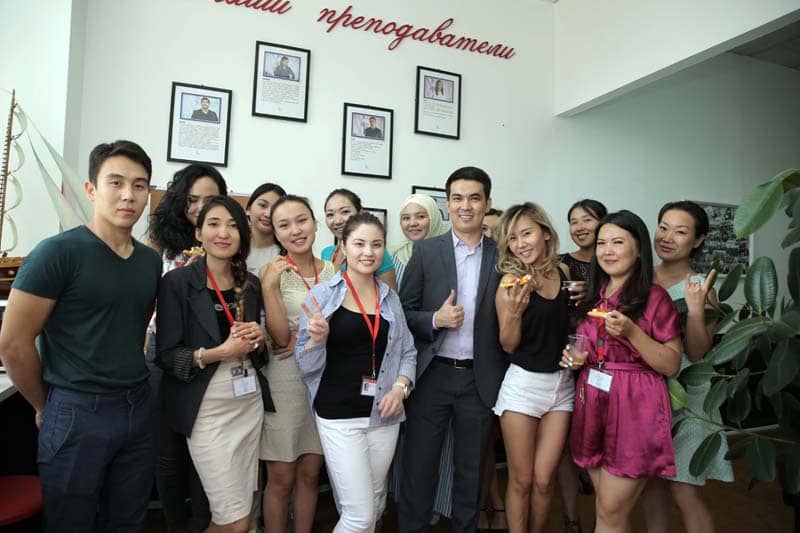 At the moment we can not connect you to the representative of this franchise.

Find other similar franchises in our catalog!
The information is provided from public sources on the Internet
Ask a question about the franchise