Description of the international choreographic schools chain "Russian Ballet" franchise.
Young parents in the 21st century are worried about their kids spending too much time on computers, tablets, and smartphones, which leads to bad health, a weakened immune system, asociality, and closed-mindedness. Trying to prevent the consequences, parents are looking for ways to engage their kids in different hobbies and activities.
Choreographic school "Russian Ballet" is one of the best choices for the purpose.
Choreography, either a ballet or other dancing style, has a lot of benefits over some other activities for kids. Choreography classes correct posture and develop flexibility, coordination, and plasticity. It provides the opportunity to grow professionally, and kids will learn self-organization and concentration at class. Regular activities with peers make children sociable. Besides, it is safer for kids to be under reliable supervision rather than wandering around on their own.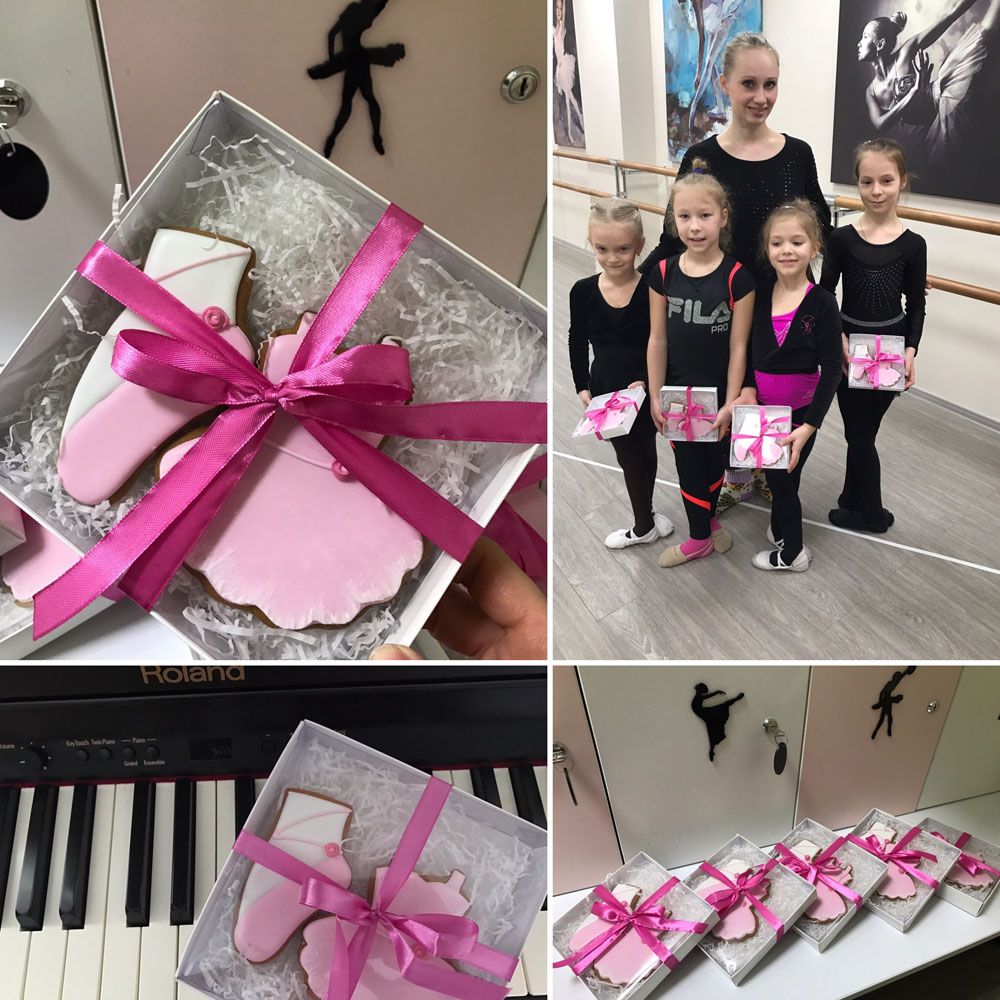 Franchise Offer
Business technologies
We offer guidance on starting a business, which includes step-by-step instructions for opening a school, selecting premises and staff, evaluation sheets, and other recommendations to help start a successful business with us. The franchise package includes more than 70 documents and materials.
Teaching method
The teaching method of Russian Ballet is developed referring to methods for working with children created by Vaganova Academy. Russian Ballet methodology includes teaching videos and webinars with our experts. Franchisee`s choreographers have an opportunity to be trained online in ERP-system. Their knowledge is regularly monitored and the videos with examples of classes and teaching practices are available for them.
Education ERP system
Access to the personal office that a franchisee is granted allows them to constantly monitor the main indicators of their business and remotely monitor the work of subordinates. CRM-system is integrated with a website and call center, and franchisee front-managers receive applications from parents directly in the system. A personal office can also be used in a convenient mobile application for smartphones and tablets.
Regular guidance
A professional team at the head office works with each partner. School Owners Chat enables exchanging experience and asking questions to company specialists.
Advertising and promotional materials
We have prepared efficient advertising materials and found approved promotion channels for our franchisees. We provide set up and advertising in search engines and social networks.
How much does Russian Ballet franchise cost?
Russian Ballet has the franchise fee of up to $5,000, with total initial investment from $7,500.
Initial investment: from $7,500.
Payback period: from 2 months
Turnover per month: from $12,000.
Royalties: $250.
Franchise Fee: $5,000.
Request Free Info

Success story
We have already opened 54 Russian Ballet schools in 44 cities of Russia, Belarus, Kazakhstan and Chine. The initial investment in the opening a choreography school is relatively small, with a payback period of 2 months and the market we work on is constantly growing.
Open your Russian Ballet school! We are here to assist you!
Business model
Monetization:
Selling subscriptions
Selling branded equipment and inventory
Selling tours (summer dance camps for kids)
Expenses:
Inventory
Hall rental
Choreographers' salaries
Advertising
An average payback period is 3 months. There were cases when after the first free trial lesson 30 subscriptions for 200 USD were sold that covered lump sum expenses (5,000 USD).
How to calculate payback?
Girls who are 3 to 7-years-old make up 4% of the total population.
For example, if your city has a population of 500,000 people, then there's approx. 20,000 girls of this age.
To reach payback, you need to enroll just 15 children. It is easily calculated: Profit = (subscription price * number of children) - (rental+ choreographers` wages + taxes + royalties).
The average subscription price is 200 USD per month. Thus, you earn 3000 USD a month from payments for 15 children. The average rental is 40 USD for a class. There are 8 classes per month, so, you have to pay 320 USD rental. You need 2 choreographers to teach 15 kids. A choreographer's wages is about 40 USD per class (the sum of average salaries of a choreographer and an assistant). That is minus 640 USD from your profit. Minus 320 USD hall rental and choreographers' salaries. 250 USD is paid as royalties, so you have 1,790 USD left to pay taxes and other expenses.
There's approx. 25 children who enroll when the school opens, 50 - 80% of them buy subscriptions. That means you can receive the payback right after opening. Some groups of 15 children can be trained simultaneously in a standard dance hall. If 60 children are enrolled, about only 30 - 40 people will attend a class as there is a tendency for kids of 3-6 years to miss classes. Still, you receive payments for a month in advance, therefore, you have the optimal number of kids at a class and 60 parents pay for it.
* According to our statistics, 50 - 80% of customers buy subscriptions after a trial lesson. When the school is already running, the conversion improves: 70 - 95% of the number of those kids who have visited a trial class will acquire subscriptions.
After reaching payback, the profitability of a school is $5,000 - $7,000 a month.