Globbing Franchise For Sale - Shop & Ship with us Internationally
Globbing Franchise For Sale - Shop & Ship with us Internationally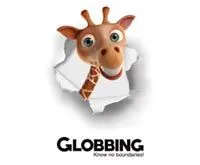 Description of Globbing Franchise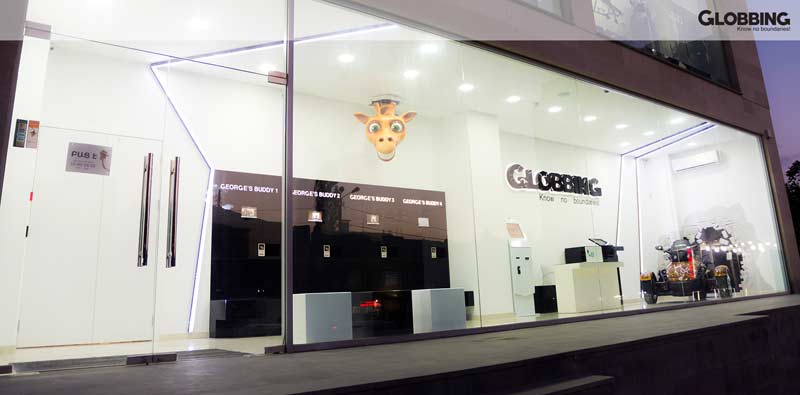 Access the E-commerce boom. Join an established Brand with proven results in a 2.3-trillion-dollar industry!
GLOBBING creates a new shopping culture that doesn't recognize obstacles, boundaries and limits and gives people freedom to shop on their own terms.
With a proven track of absolute success, we now look into expanding to new markets through the franchising model. Candidates from the following territories are welcomed to apply for this franchise opportunity: Southeast Asia, The Middle East, Africa, Central Asia, South America, former Soviet countries.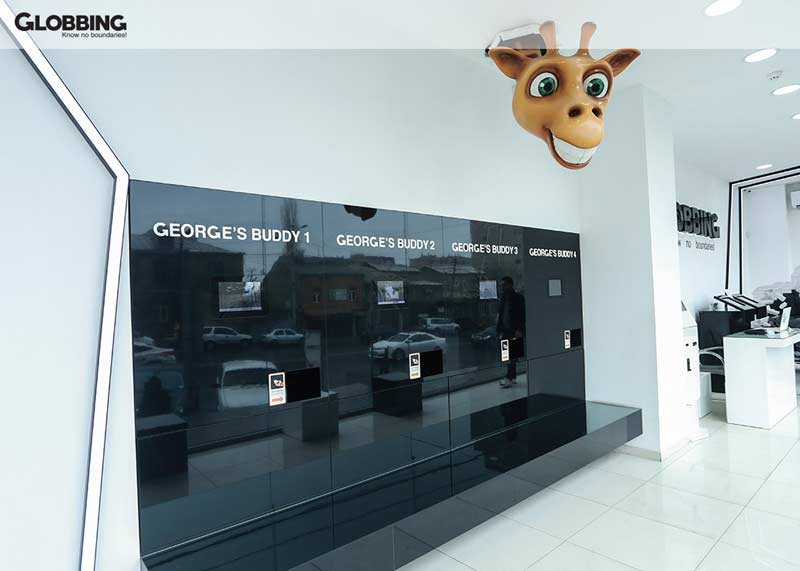 Unlimited market potential and revenue…
The potential market for GLOBBING Franchisee is endless. It is a fact that more and more people prefer to shop online. In 2017 alone, retail e-commerce sales worldwide amounted to 2.3 Trillion USD. In 2021, over 2.14 billion people worldwide are expected to buy goods online, up from 1.66 billion online shoppers in 2016.
Thus, in numerous countries e-commerce sector is thriving, USA being the leader of the industry. Meanwhile, there are many countries where e-commerce boom is yet to come. The reason for this is that most of the best online shops do not deliver to those countries or the delivery cost is too high. It is in these countries that GLOBBING is needed the most.
Now you can be part of this exciting growth with the help of GLOBBING. Sky is the limit!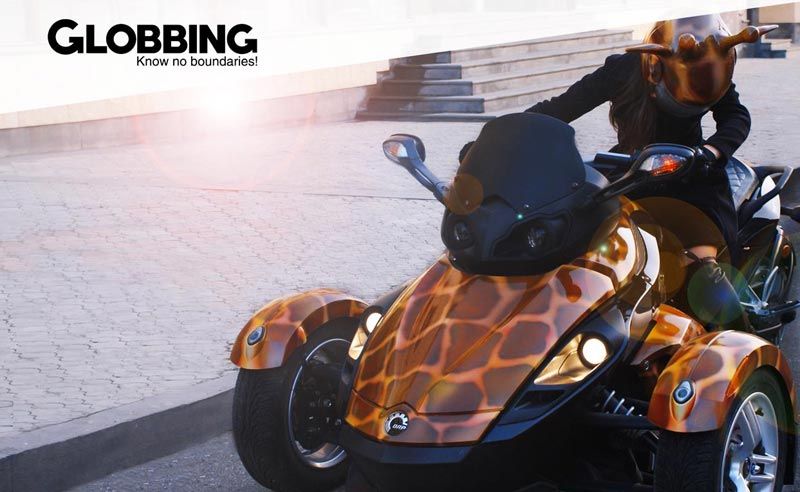 How it works:
Online shopping is one of the most popular online activities worldwide but the usage varies by country and region due to certain local and regional restrictions.
GLOBBING provides shopping and shipping solutions to the people of countries with such restrictions and transforms their habit of shopping enabling them to shop online internationally and SAVE.
The company operates warehouses in 7 countries (USA, UK, Germany, China, Russia, UAE, Italy).
Customers register on company website and get personal addresses in those foreign warehouses. They use this address as a shipping address while shopping online at any online store, which doesn't deliver to their country. Then the online store delivers purchases to GLOBBING warehouse and GLOBBING re-delivers it to customers, to their country of residence.
The company offers two methods of delivery: by air and by land/sea. Average delivery time by air is 7 days.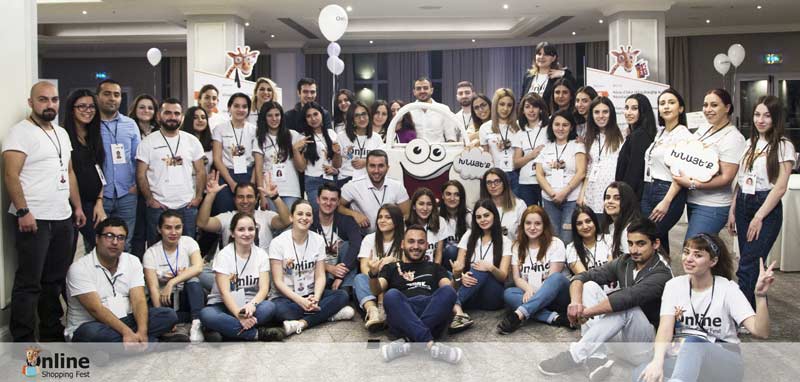 Why and where GLOBBING is needed:
The main reason why people prefer to shop US stores is saving and variety. Products usually cost less on a retailer's official website or on a discount shop in USA than overseas.
With GLOBBING in their country, people not only benefit from advantages of online shopping in general (convenience, time-saving, wider variety, sale options, price comparison), but it affects their lifestyle greatly by enabling them to SAVE. They buy directly from official retailers and discount shops, which means better prices, wider variety, authenticity.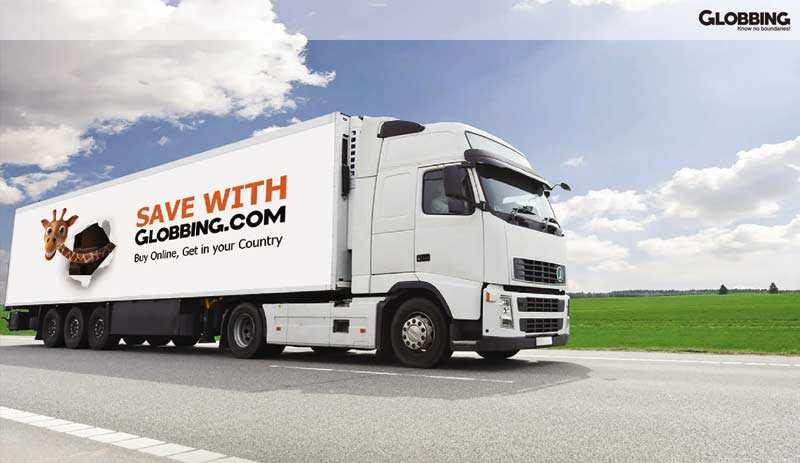 GLOBBING is a MUST in your country if:
most of the US/EU online shops do not deliver to the country/the delivery is pricey/the delivery takes too long,
One of the two problems are present in the market: limited variety of goods, high costs of goods,
there are online payment restrictions in the country.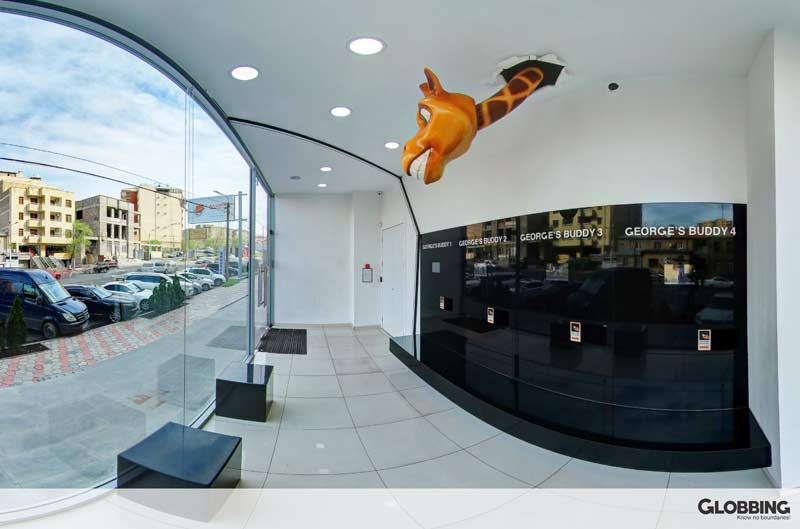 Size of office
on Average 30 sqm
Our advantages:
Service centers
Once the purchases reach the country of destination, customers can get them in two ways: by collecting them from one of the GLOBBING service centers or they may request a door-to-door delivery.
Collecting a parcel from a robotized service center takes only 19 seconds due to the unique, innovative technology, developed by GLOBBING. This practically means no queues.

Shipping cost
It is a common practice among couriers to calculate international shipping costs, based on volumetric weight of packages. For consumers this mode of calculation is too pricey and confusing.
To simplify things and offer a lower rate, GLOBBING charges only actual weight for deliveries by air.
Due to a different flow of parcel processing in our international warehouses, we are able to cut the self-cost of the service dramatically. There are two things that we do differently: we repack packages making them smaller and we consolidate and ship them out in bulk. Meanwhile, most couriers process packages individually, resulting in more labor and higher costs.
It is this difference that enables GLOBBING to offer an unbeatable shipping rate, generally twice as low as traditional couriers offer.
Tax-free shopping
GLOBBING US warehouse is located in Delaware, a tax-free state. This means no sales tax is added to the goods at checkout.
Our services
With us people can shop internationally in two ways: on their own and with the help of GLOBBING. Accordingly, there are two types of services provided:
"Get address" – a shipping address is provided to customers upon registering on company website. They shop on their own using this address. GLOBBING receives their purchases in its warehouses and forwards them to customers.
"Buy for me" – GLOBBING buys goods for customers, using its accounts and credit cards. Customers refill their Globbing account with cash/card and send the link of the product to GLOBBING purchasers. The purchasers buy the product. Once it reaches GLOBBING warehouse, the parcel is processed and sent out to the country of destination.
This service is ideal for people who doesn't have a credit card or for some reason are reluctant to use one. This might be a game changer in countries with online payment restrictions.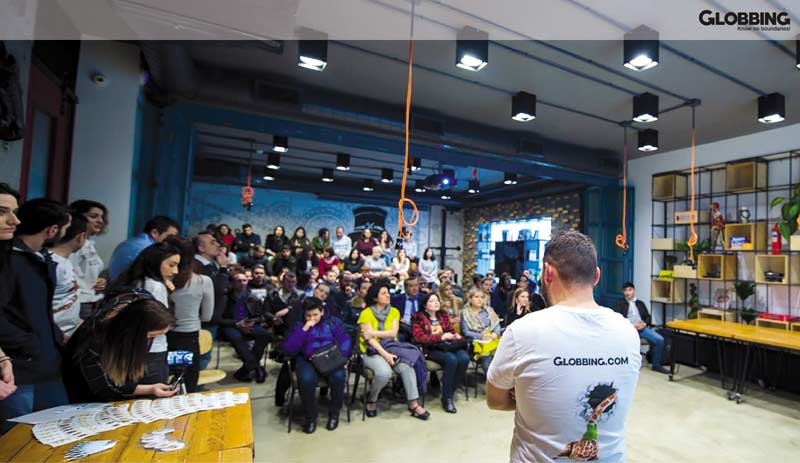 Our impact:
The impact of GLOBBING in a country of operation is immense. The company has become a household name for hundreds of thousands of people. Every fourth person shops with GLOBBING. The company owns 78% of market share. The volumes of the company have grown 35X in just two years.
In the countries GLOBBING operates, it becomes online shopping "introducer", "teacher" and "advocate". The reason for this is that in our service centers, people get educated on how to shop online. This way they build trust with the company and consider it as their local "shopping buddy", who is ready to assist, if any problem with the purchase.
Due to the changes GLOBBING brings into peoples' lives, saving and freedom of choice, the brand usually becomes one of the most recognizable and loved brands of the country.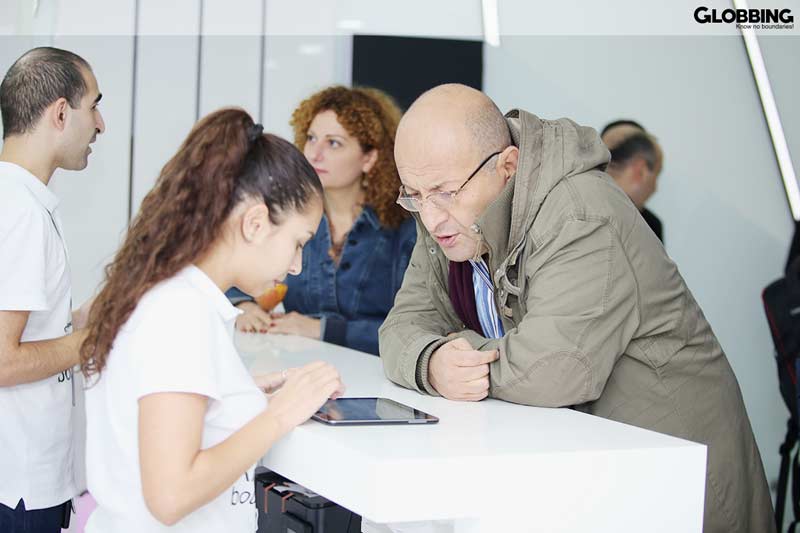 Our story:
GLOBBING is a disruptive start-up in the area of shopping and shipping, based in US and operating in international markets.
Since its founding in November of 2015 in USA, the GLOBBING Management Team has spent years building, managing, and perfecting the GLOBBING business model and operating structure. Since opening the first location, GLOBBING has learned the online retail business from the inside out and has grown into an online shopping hub.
The first country GLOBBING started its operation, was Armenia, where two major problems were present in the market at the time: limited variety of goods and high cost of goods. GLOBBING solved them both and was a huge success right from the start, giving to people the access to the markets with unlimited variety and unbeatable prices. The company registered 35x growth in volumes in just two years.
There are now 7 operating units (with ongoing process of opening new ones), where people come to get their parcels and to learn how to shop online to become international shoppers.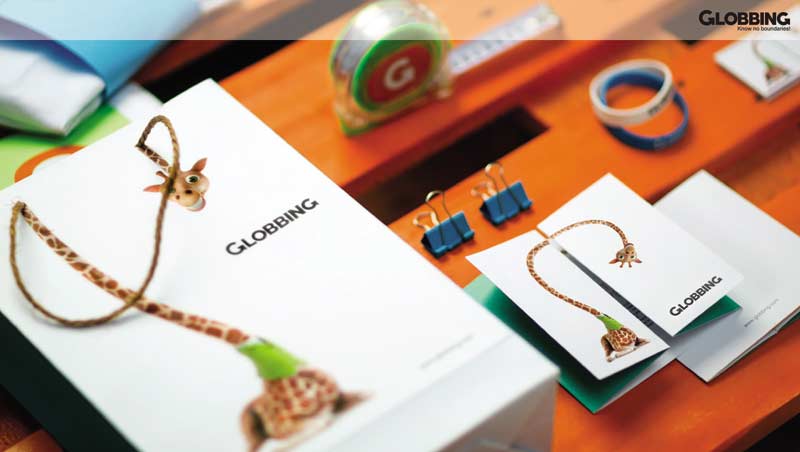 Our george:
George the giraffe has PhD in "Shopping therapy" and works at GLOBBING as Chief Shopping Officer. Due to his long neck, George not only reaches out to the best, but also shares his possibilities, helping our customers see and reach to what they want, even when it is above all the boundaries.
Our mission:
We believe that no matter where they live, people must have an opportunity to take advantage of the best opportunities that today's shopping world offers. That is why we develop and operate solutions and tools that help to be an international shopper and shop without boundaries.
GLOBBING exists to create equal access for all consumers around the world and in so doing, gives them the ability to define their lives on their terms. GLOBBING makes shopping online at international online stores a viable possibility for people based in countries, where shopping and traditional shipping options are limited.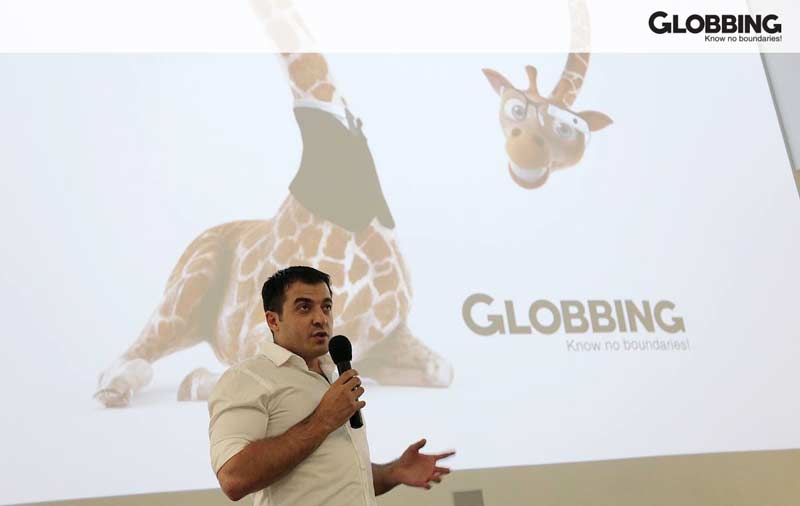 Request Free Info

Business model of Globbing Franchise
Our franchising model is quite simple. We expect of our franchisees to open a standard GLOBBING service center and be in charge of local operations and marketing. Local operations normally include:
Cargo collection from the airport of his/her country
Parcel registration in the service center
Parcel distribution in service center
Door-to-door parcel delivery (optional)
Organizing and running a customer support center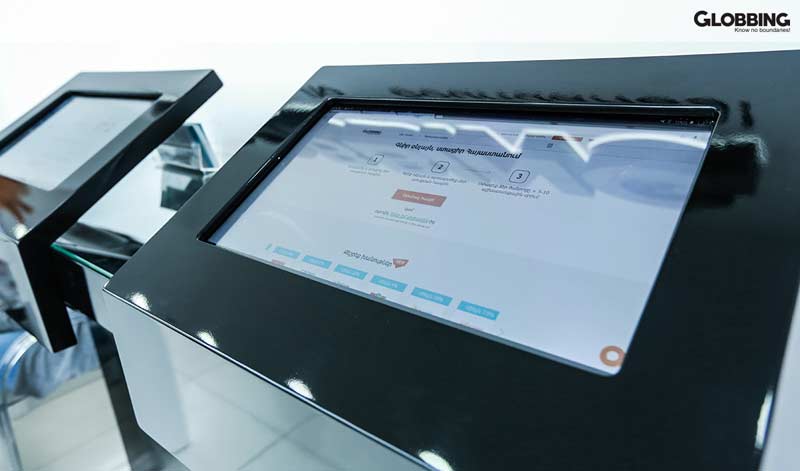 Service centers
Minimum size: 30sqm
A service center is comprised of two sections: at the front customers get serviced, the back is where the warehouse is located.
Collecting a parcel from a robotized service center takes 19 seconds in average due to the unique, innovative technology, developed by GLOBBING. This practically means no queues.
Aside from parcel collecting, customers also get consultation on online shopping in service centers.
Setting up a service center takes 10-14 days in average. All the equipment and furniture is shipped to the franchisee in pallets with detailed installation instructions.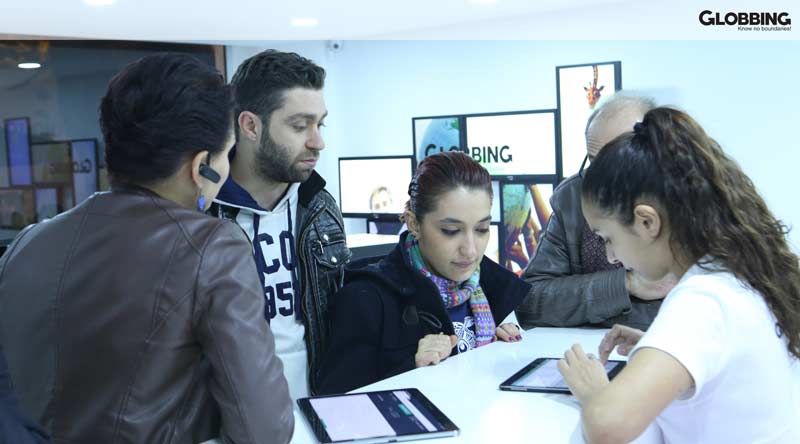 Revenue generators
A standard question any franchisee will ask is how does he/she earn money.
It's the shipping cost paid to the franchisee by customers that generates the revenue.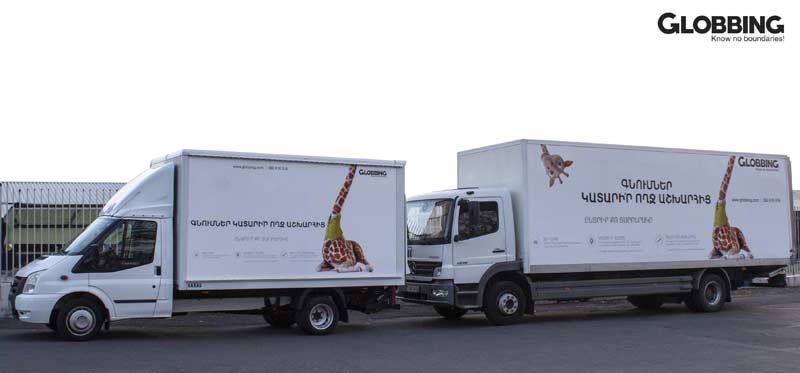 We give to our franchisees:
Warehousing services in our international warehouses

We are there to receive parcels of your customers in our international warehouses, repack them to make smaller, register, consolidate and ship out.


Logistics support
GLOBBING will organize logistics to the country of operations so that the franchisee only has to collect the cargo at the airport.


IT software
We have spent more than 50,000 hours on creating, designing and remaking our highly functional and specially adapted IT software.
GLOBBING will provide all the necessary software for running the business: the Website, Operation Management tool, International Warehouse Management APP, Local Warehouse Management tool, Web App, CRM.


Our Brand, Marketing materials & brand book
Branding is the representation of a company's culture. It is also a must-have element in order to build up customer loyalty. Our branding designs are led by a team of professionals. From our logo, service center interiors, social media graphic designs, every single customer touchpoints are working consistently to form our brand identity.

A package of ready designs of posters, banners, brochures, business cards, stickers, bags, campaign materials, mail templates etc. are provided to franchisee.

We share one of our success tools, our brand book, which will give you detailed information on how to be a marketing-driven giant brand.


Service center concept
GLOBBING will assist in selecting the right location for a service center. The assembly of a robotized service center usually takes 10-14 days. All the equipment and furniture arrives in pallets with detailed installation instructions. Hardware and software are also provided by GLOBBING.


Trainings A-Z
We believe that success comes from knowing your product in each and every detail. Our comprehensive two-week training takes place on GLOBBING grounds. We strongly advise that besides the franchisee, up to 3 staff members attend the trainings as well.
At the time of product launch, two members of our international support team will be by your side to ensure a smooth start.


Ongoing support
Training is essential before you get started, but support is the most important thing we offer once your business is going. We are at your side from the start, giving ongoing support and proprietary tools to help you through any issue or question you might have.

Our international support team helps franchise partners solve operational challenges, track key performance indicators, boost performance and much more.
Franchise SET-UP
Step 1
Submit franchise application
Step 2
Potential franchisee initial interview
Step 3
Research and business plan
Step4
Agreements and deposit
Step 5
Discovery day and trainings
Step 6
The launch
Investments
Initial investments: starting from $150,000
Payback period: 24 - 29 months
Average turnover per month: depends on the country
Royalties: 6%
Master License/Area Developer Fees: $150,000
Other current payments: depends on the country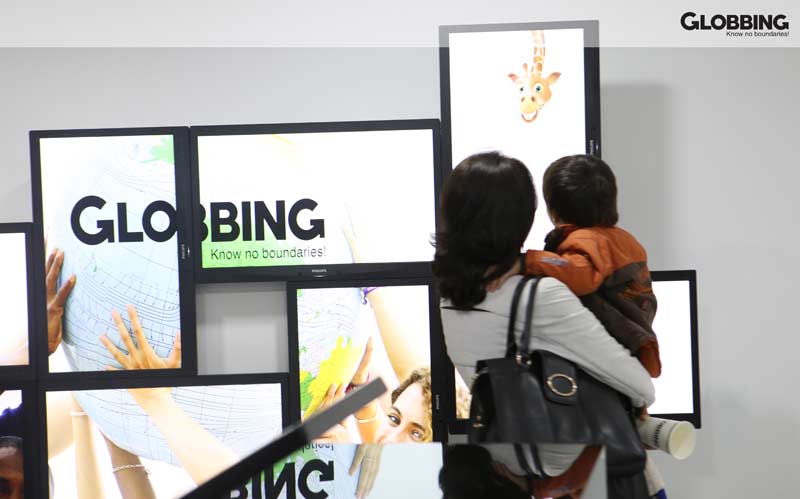 The ideal candidate:
Has business ownership, management, or operations experience
Enjoys setting benchmarks and achieving them
Understands the basics of sales and marketing
Enjoys working with people and creating a customer service experience
Interested development regions:
Africa, South America, Former Soviet Countries, Asia, Middle East
Advantages of Globbing Franchise
Opportunity to own an e-commerce related business and access industry boom.
Financial efficiency. The ROI (return on investment) is achieved on 24th – 29th months of operation. The break-even point is reached from 10 – 13 months of operations.
Owning a business with strong brand, which in no time will capture hearts of millions allowing them to save.
Possibility to use ready-made technologies and tools in running the business.
Initial full trainings and ongoing support from our skilled international support team ready to assist in any aspect of the business.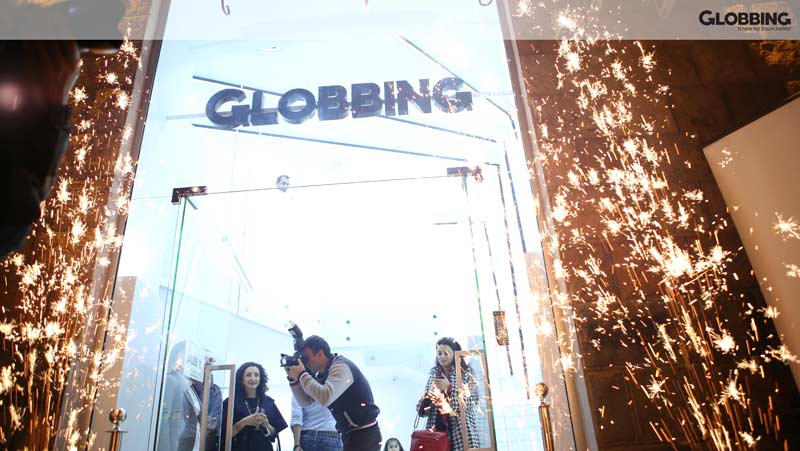 At the moment we can not connect you to the representative of this franchise.

Find other similar franchises in our catalog!
The information is provided from public sources on the Internet
Ask a question about the franchise