Kinderdance International Franchise for Sale
Kinderdance International Franchise for Sale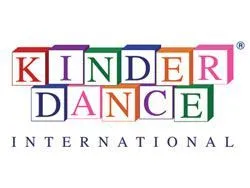 About the brand Kinderdance
Kinderdance® is low cost and fastest growing "Education through Dance, Motor Development, Gymnastics, Music, Yoga and Fitness" program for young children today.
Kinderdance® provides developmental dance, gymnastics, yoga, and fitness programs for young children. Franchising for over 40 years, Kinderdance is the fastest growing children's franchise. Dance, gymnastics, movement, yoga, fitness, motor skills, education and fun are the building blocks of Kinderdance. Our educational based dance and movement programs inspire children's imagination and help reinforce S.T.E.A.M. principles encouraging problem solving and creative thinking.
Kinderdance® programs are specifically designed for children 15 months to age 12. Kinderdance programs teach to the total child. Each program blends cognitive, social and emotional development and communication skills. Children learn the basics of creative movement, ballet, tap, floor gymnastics, yoga along with sports readiness skills while learning colors, numbers, shapes, words, and songs.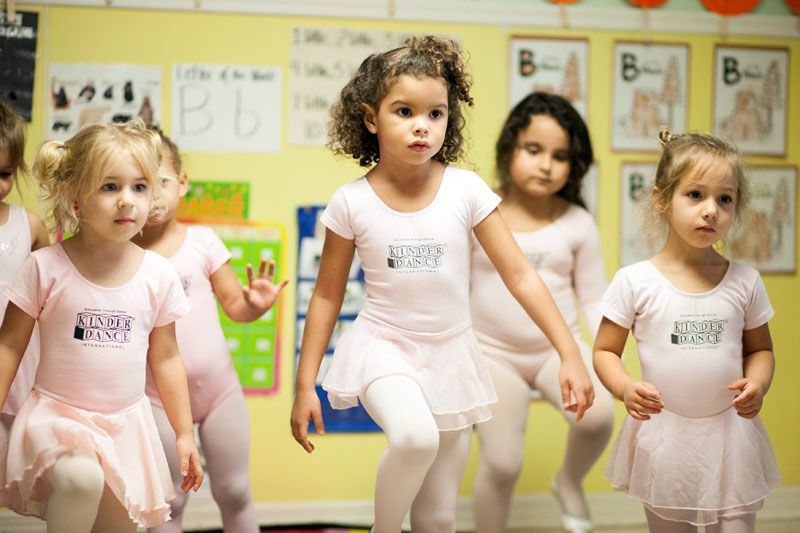 When becoming a Kinderdance franchisee, we make setting up your own business easy. You will be able to offer Kinderdance programs to childcares, recreation centers and after school enrichment classes and many more facilities for children. Starting your own Kinderdance franchise is affordable, flexible, and provides a great opportunity for success.
Kinderdance is a lifestyle brand with flexible hours at a low cost. Every week, thousands of children in the US and around the world participate in classes, keep active and grow emotionally and academically from our programs. The smiles are contagious!
We are a Top Children's Franchise, Kids Fitness Franchise, Children's Dance Franchise, Kids Yoga Franchise, Kids Gymnastics Sports Franchise, for children ages 15 months to 12 years old.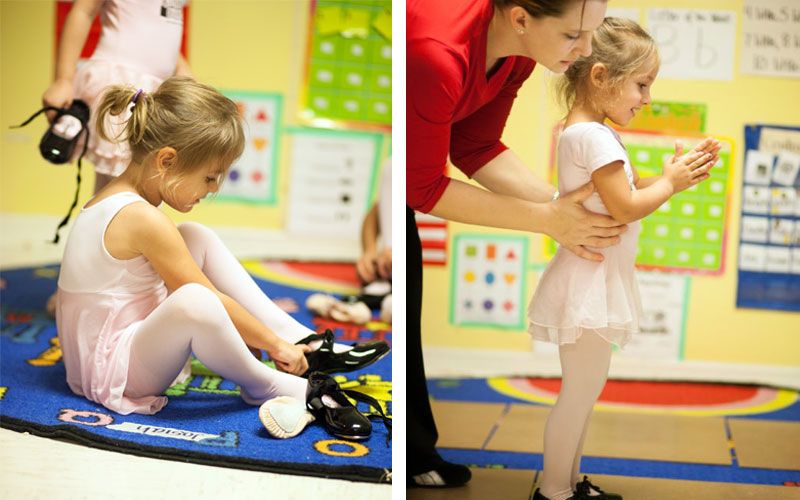 Kinderdance® programs are designed to be an integral part of your preschooler's "school day" and afterschool child's schedule. Many of our programs take place where children's other learning occurs, in childcare facilities. Additional teaching locations can be found in other numerous venues.
Your child moves seamlessly from one type of learning to another. Kinderdance® programs blend educational concepts with various forms of movement, dance, and gymnastics. The programs help develop gross motor skills, movement creativity, fitness, and body awareness. Each class is taught using lesson plans which incorporate original and traditional age-appropriate music and songs. See what they have learned at the Year-End Demonstration where they will be given a progress report and have an overall sense of pride from all they have accomplished.
Kinderdance Franchise Offer
There are four choices with Kinderdance®
BRONZE: $18,250 — designed for the person who wants to teach all the classes by themselves on a part-time or full-time basis. Each Bronze Level franchisee is authorized to teach in up to 10 locations_ within their area_
SILVER: $20,000 — designed for people who want to teach the Kinderdance® programs themselves or with a teacher on a full-time basis. Each Silver Level franchise is authorized to teach in up to 20 locations_ in their area_
GOLD: $30,000 — designed for people who want to market and train others. This gives you unlimited locations_ in an exclusive territory of up to a 400,000 population (determined by city, county, or zip code boundaries). You may or may not teach the program yourself_
GOLD AD: $47,800 — The Gold Area Developer is designed for the person who is a motivated, financially qualified person who would enjoy an additional profit center. In addition to Tuition Receipts and Dancewear Sales the Gold Area Developer franchisee would earn 40% of the paid initial franchise fee for each new franchise awarded in their territory, along with 25% of their paid monthly royalties!
*Multiple programs and classes may be taught at all locations.
INTERNATIONAL FRANCHISES ARE AVAIALBE AT ALL LEVELS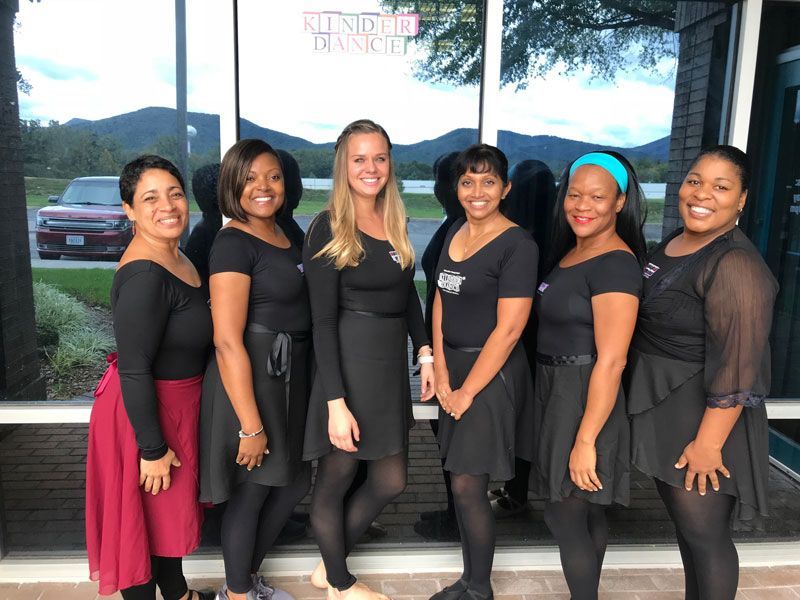 How much does the Kinderdance® franchise cost?
Kinderdance International Franchise are based on level of investment and vary according to territory with a total initial investment from $18,250 to $47,800.
Initial investments: Estimated initial investment range and costs for United States and Puerto Rico:
Bronze: $18,250
Silver: $23,100 - $25,850
Gold: $33,350 - $36,100
Gold Area Developer: $43,350 - $47,800
Payback period: 10-year term
Royalties: Bases on monthly revenue:
Bronze 12%
Silver 7-10%
Gold 6-7%
Gold Plus 6-7%
Int'l Gold 6-7%
Int'l Gold Plus 6-7%
Franchise fees: Initial franchise fee for United States and Puerto Rico:
Bronze: $15,000
Silver: $20,000
Gold: $30,000
Gold Area Developer: $40,000
International Franchise are based on level of investment and very according to territory.
Request Free Info

Success story
Teaching Kinderdance® is the most rewarding job I have ever had. I look forward to teaching the young children each day as I watch their eyes light up with happiness while we dance the hour away. The children take such pride in their new accomplishments."
Franchisee, California.
"I can't believe I am actually being paid to have this much fun, plus a great work out for myself. Instead of paying for an exercise program, it is a free bonus when you teach the Kinderdance® programs."
Franchisee, Florida.
"When I walked into my first class, I knew this was it! Since then, the growth has been phenomenal. The training is intense and the Franchisor knows how to handle any situation that comes up."
Franchisee, China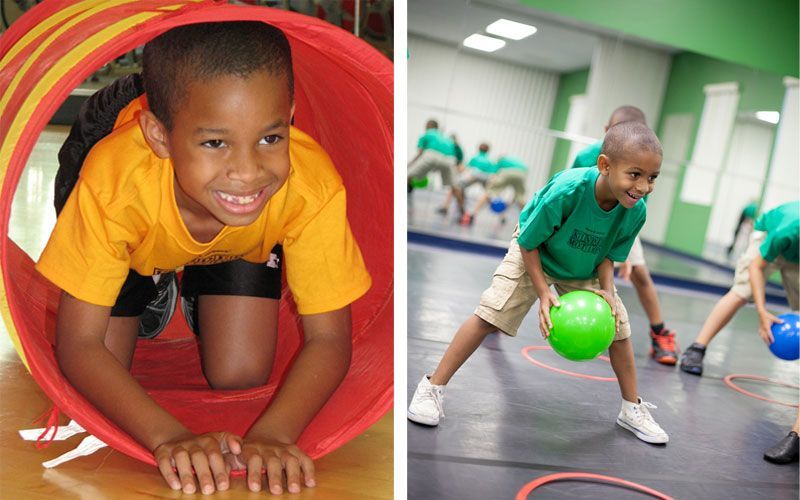 We are looking for people who:
Have high energy with the ability to multi-task.
Are interested in the Children services business.
Are physically active.
Have experience in sales and marketing.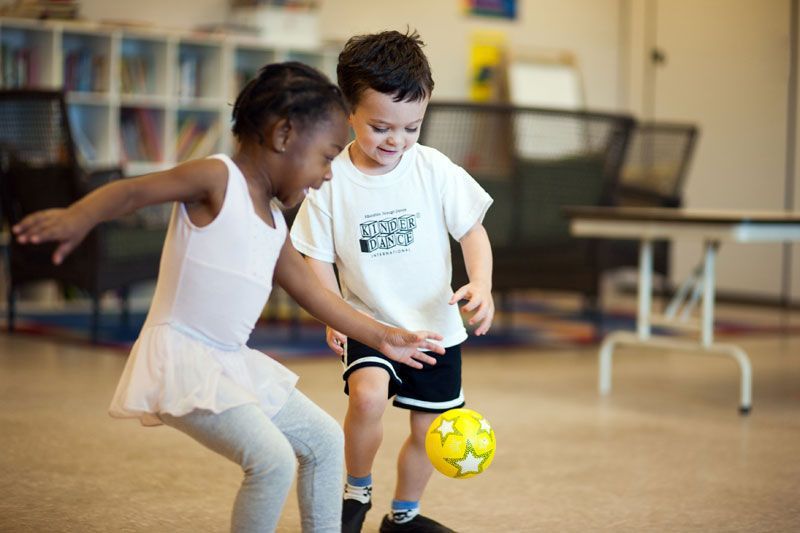 Franchise advantages
Our franchise training team, proprietary curriculum, strong brand awareness and ongoing support will help you thrive as a business owner Getting started is easy! Kinderdance provides you with a turn-key process allowing you to effectively start up and operate a successful, family-friendly home-based mobile business that will impact the lives of many families in your community.
No dance experience required!
Low Cost - Low Overhead.
Home-Based Mobile business with Flexible Hours.
Offers a proven business model.
Simple business procedures.
High profit margins.
Multiple revenue streams.
Fast ROI.
Comprehensive training & ongoing support programs.
Adorable Customers!
Large Territory: No matter what level you choose, it will normally include between 250 to 400 teaching locations, which is predicated on a population density of up to 400,000 residents. You will be awarded the right to teach our programs.
Request Free Info


At the moment we can not connect you to the representative of this franchise.

Find other similar franchises in our catalog!
You need more information?
Send a request to get free consultation from the official representative of the company
Richard Maltese
Complete your request
The information is provided from public sources on the Internet
Ask a question about the franchise