Kuznetsoff Franchise – deals with the creation of personal fragrance according to the date of birth
Kuznetsoff Franchise – deals with the creation of personal fragrance according to the date of birth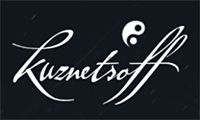 Kuznetsoff Franchise Offers – Cost & Fees
The appearance of brand new niche, Kuznetsoff Perfume in 2016 was the result of many years of research in Numerology and Vito-mathematics. The brand would hardly be created unless it has something absolutely new and extraordinary.
The discovery which was done by the scientists of The International Academy of Numerology and Vito-mathematics under the supervision of Dr. Vladimir Kuznetsov is a sort of a miracle. And it sounds sensational: "The soul of each person has its own unique fragrance, and its formula lies in the date of his birth!"
Numerous researches proved that individually created fragrance is like a magnet attracts good emotions, positive thoughts, kind deals, friendly relationship, joy, smiles, and even love! You can either live your life trying to win the favor of others spending a lot of efforts and resources or just order unique Kuznetsoff perfume and people will share their positive energy with you today!
The secret formula is made with reference to numerological calculations by the name and date of birth of the person, as well as the life code. The perfume is absolutely unique and is created exclusively and individually. You will like the fragrance from the first try! Stop looking for the best perfume for you; because there is one already, you just need to order it!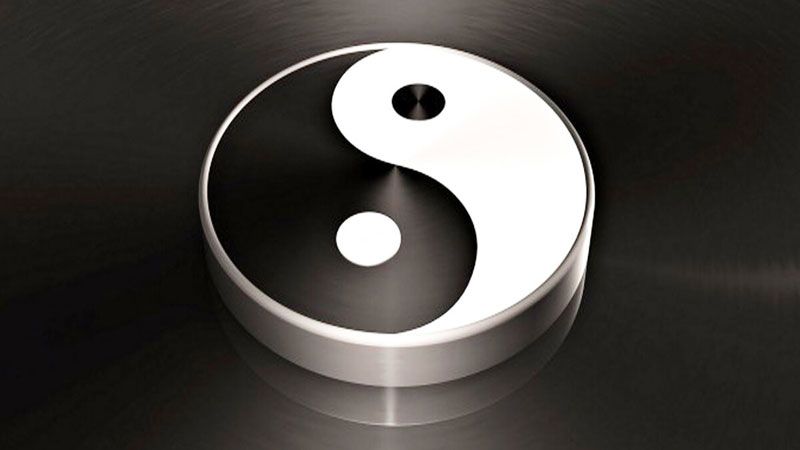 The desire of human beings to be liked by the opposite sex caused the boom on cosmetic and perfume market. In our endeavours to win the attention of our prospective partner, we are using a lot of perfume which hides our natural odor which could deal with the matter better and faster.
For thousands of years, perfumers were looking for the formula of love! Kuznetsoff is a revolutionary, author technique of finding individual, complex combination for attracting the opposite sex. You don't need to puzzle yourself over a person's preferences. You just need to know the exact date of birth of the future owner of the fragrance.
For a relatively short period of being on the market, Kuznetsoff perfumes became popular among the highest circles of Russia and world society. Among the owners of exclusive perfume are many wealthy and famous personalities such as Nikolai Baskov, Lyubov Uspenskaya, Irina Dubtsova, Alexander Revva, Stas Piekha, Alla Dovlatova, Alexander Peskov, Oksana Fedorova, Alika Smekhova, Olga Kabo, and many others.
Having tried your own individual perfume once you will never buy any other mass market perfume. Because in addition to beautiful fragrance you will get the scent which will attract positive energy and help you achieve your goals!
| Name | Description | Visual image |
| --- | --- | --- |
| Yin Yang Concept Box | The box includes male and female perfumes (4 bottles, 50 ml each); the bottles are hand-made, made from marble which has an individual natural pattern, and smaller version of bottles. The bottles are placed in a concept box which has a compartment for jewelry. A plastic card with an individual number indicates the uniqueness of the product. | |
| Individual perfume Classic ( perfumes for men and women) | Kuznetsoff Individual Perfume (30 and 50 ml bottles) is a revolutionary, author method for calculating a personal, complex composition. You don't need to puzzle yourself over a person's preferences any longer. You just need to know the exact date of birth of the future owner of the perfume. | |
Franchise Offer
Kuznetsoff franchise is an opportunity to start own lucrative premium business without analogues all over the world. Kuznetsoff is the only revolutionary original solution for people seeking good relationships, love, and happiness, we just need to know the person's date of birth and we will create the key to a successful life! In addition, Kuznetsoff is a luxurious, well-established brand.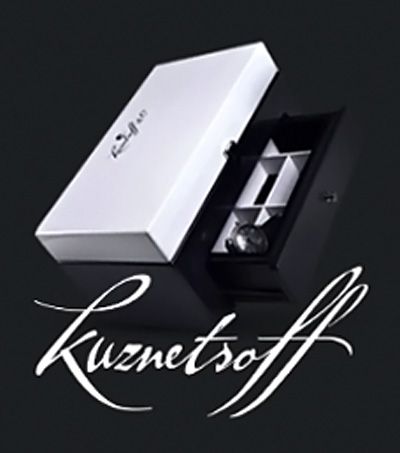 Shop Format
Kuznetsoff shop is a small boutique in Duty Free zone, shopping mall of luxury class or the most passable part of the city or town.
Own Kuznetsoff brand product is a perfume device!
Device parameters: length 460 mm, width 307 mm, height 540 mm.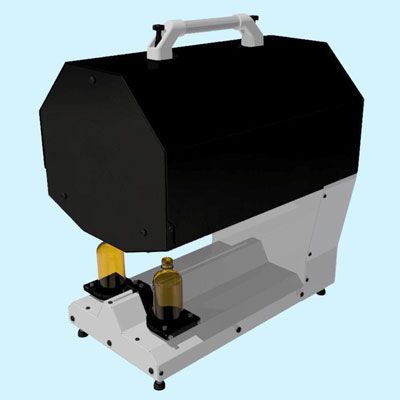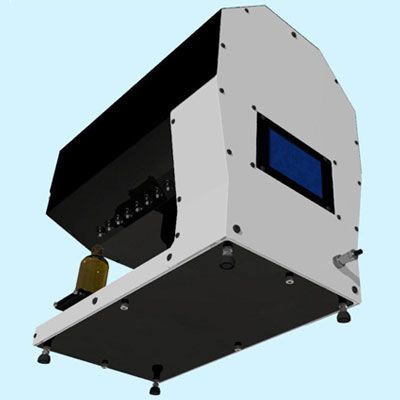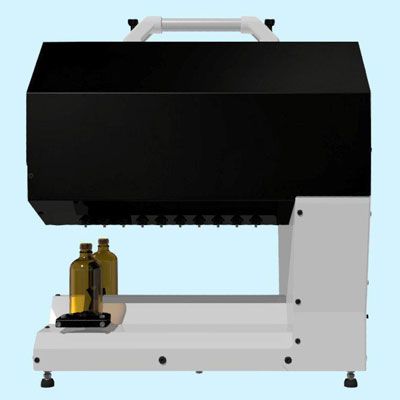 Franchise offer
Kuznetsoff is looking for partners not only in Russia but all over the world!
Well-established processes, own production, successful brand and the highest recommendation feedback from customers have become key drivers for business growth and development.
The opening of the flagship point in regions takes place with the participation of Vladimir Kuznetsov, the event is widely highlighted in the company's social networks and local media.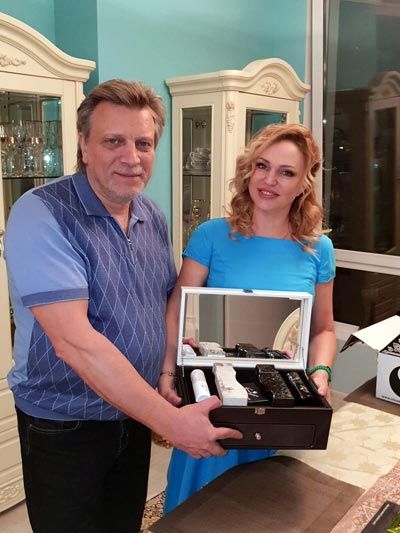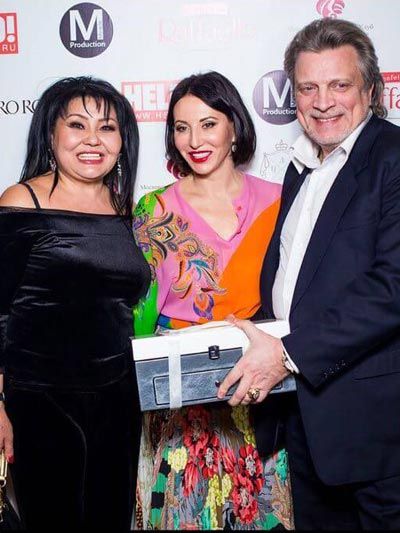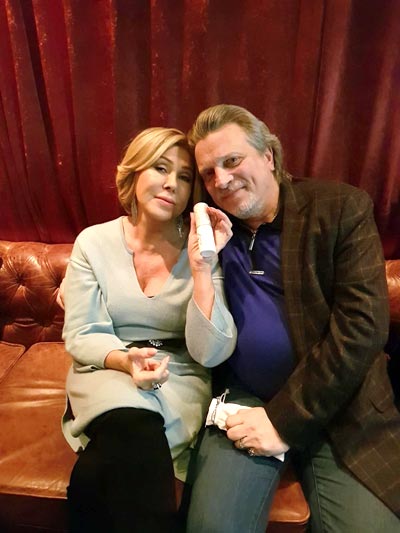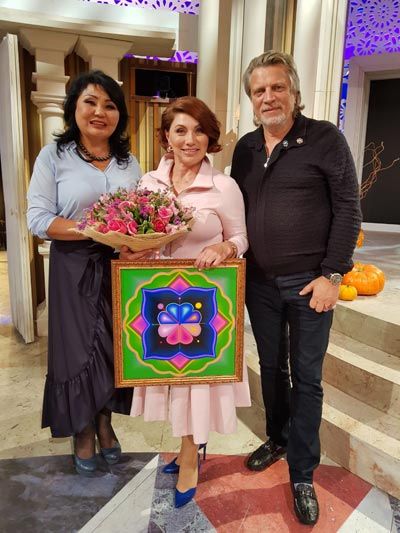 Franchise fee includes:
The right to use Kuznetsoff trademark and business book.
Marketing technologies (setting up promotion campaigns, promotional materials).
Connecting the partner to federal brand website.
Assistance in choosing a location.
Telephony API and federal number.
Development and implementation of sales scripts.
Sales Training.
24/7 support.
Advice on all business matters.
Grand opening.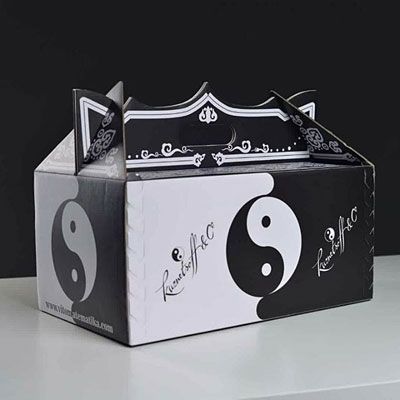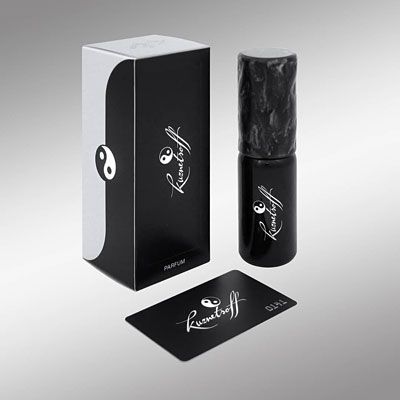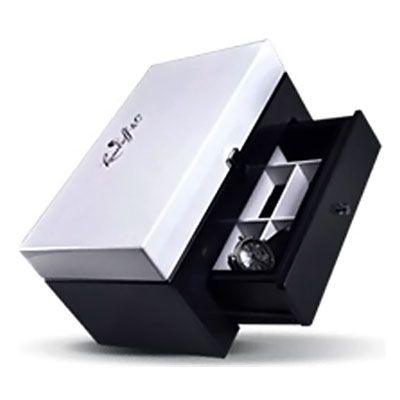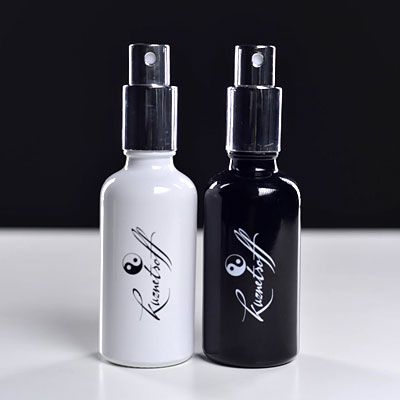 How much does Kuznetsoff franchise cost?
Kuznetsoff has total initial investment
The right to use the brand name;
Unique production technology;
Device for perfume manufacturing;
Everything you need to produce 1000 bottles(raw materials and packaging);
5 conceptual Yin-Yang boxes;
Advertising costs for the start;
Trade desk and mock-ups of POS materials;
Partner and manager training;
Franchise fee.
Payback period: 8 months
Average monthly turnover: from $6,640
Royalty: none
Other current payments: $300 - monthly marketing contribution
Request Free Info

Success Story Of Kuznetsoff Franchise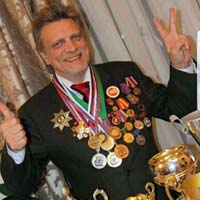 Vladimir Kuznetsov is the founder and Doctor of Vito Mathematics, numerologist, certified psychologist, psychoanalyst, an alumnus of the Academy of National Economy at the Government of Russian Federation, an expert psychologist at the Training Center for the Personnel Reserve for the State and Municipal Services, professor at the World Slavic Academy.
He was born in Siberia, Novosibirsk city. He was brought up in the family of a firefighter and worked as a firefighter himself. USSR master of sports in fire-applied sport, a repeated champion, and prize-winner of Russian championships.
He has always been fond of discovering the world and everything new. After he quit sport, he became a businessman (a powerful company with 200 employees). But lastly, Vladimir ended up dealing with numerology. He achieved great success and created Vito-mathematics, and also developed a great product - perfumes of Kuznetsoff brand.
In 2018, he became the "Best numerologist" of the International LOTUS famous Award. Laureate of the prize of the Chamber of Commerce and Industry "50 +".
He conducted the first researchers related to Kuznetsoff perfumes together with French perfumers, whose reputation and experience suggest that the result must be great. "Numerological" perfumes aroused delight and admiration of experienced perfumers.
The founder of The International Academy of Numerology and Vito-mathematics, which studies, researches and enriches such areas as numerology, cosmography, digital science, art therapy, and music therapy.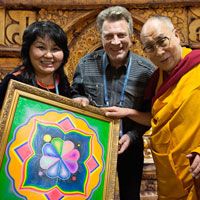 Vladimir Kuznetsov and Klara Kuzdenbaev are presenting his mandala to the Dalai Lama
He is a Reiki Master. Conducts art therapy using mandalas and music. Among his clients are many famous personalities from business, sports, show business.
Franchise Kuznetsoff Business Model
Profit calculation
First year from 3 sales a day
Monthly turnover is from $6,640
Monthly expenses $1,360
Rent
Payroll manager
Advertising
Taxes
Materials and packaging costs
Net profit from $4,375.
Feeling interested? Don't hesitate to ask questions about the franchise!
We will be pleased to give you free consultations!
Request Free Info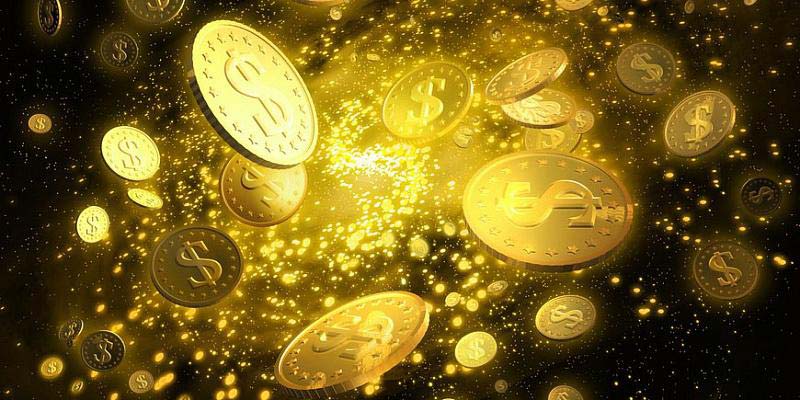 Advantages Of Kuznetsoff Franchise
Product benefits
The main benefit is a unique technology having no analogues all over the world- which means that the fragrance is created by means of numerology.
In addition:
Kuznetsoff is a direct perfume manufacturer and equipment supplier.
Owns a successful business since 2016.
Scientifically based technology developed personally by V.P. Kuznetsov.
A good gift even for the most sophisticated person.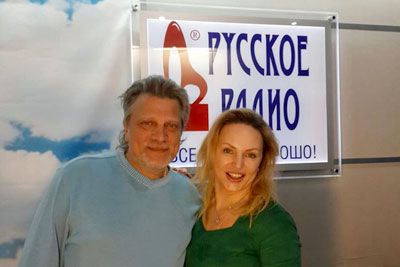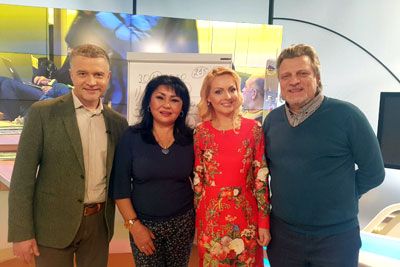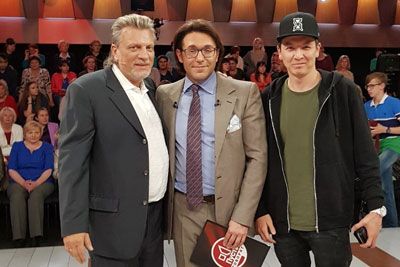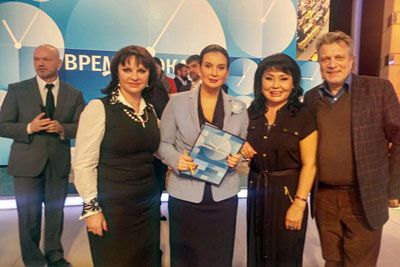 Marketing advantages
Recognizable brand!
Regular publications in media, radio and TV.
Technologies of omnichannel marketing.
Federal site, developed social networks (FB, Instagram, VK and so on).
Constantly growing loyal audience.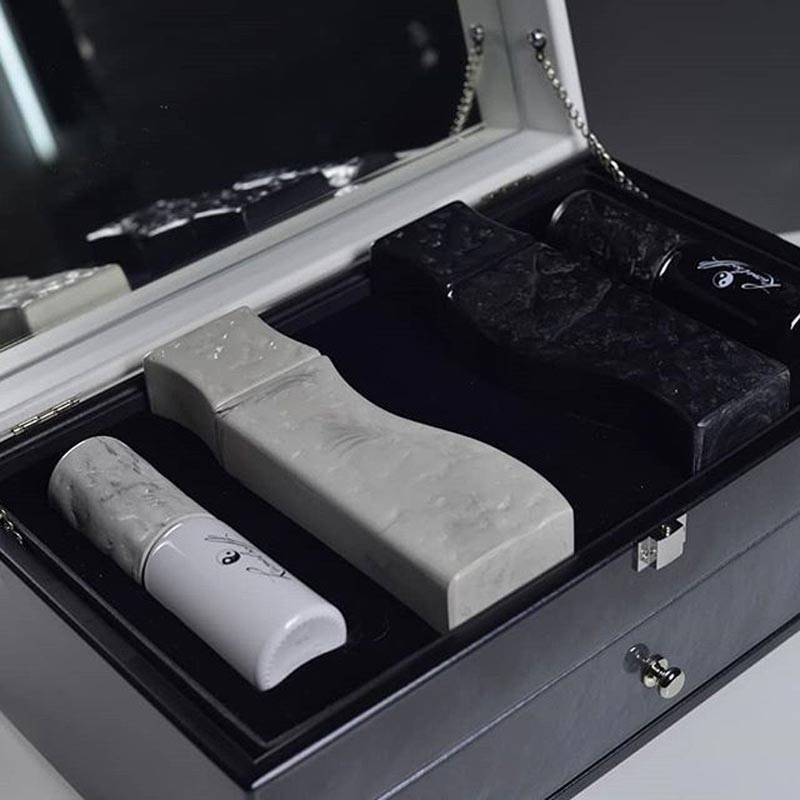 At the moment we can not connect you to the representative of this franchise.

Find other similar franchises in our catalog!
You need more information?
Send a request to get free consultation from the official representative of the company
Vladimir Kuznetsov
Complete your request
The information is provided from public sources on the Internet
Updated: 10.05.2021
Ask a question about the franchise