Nothing Bundt Cakes Franchise For Sale - Retail Bakery
Nothing Bundt Cakes Franchise For Sale - Retail Bakery

Nothing Bundt Cakes Franchise Opportunities
Nothing Bundt Cakes is a successful, niche bakery concept with more than 260 bakeries across the U.S. Our specialty is providing an incomparable gift food product; which, when given or received, leaves a lasting impression both on presentation and taste. We compete by offering a delectable, new luxury product at an affordable price.
We are a unique franchise concept. When our guests visit our bakeries, they are often surprised to find out it is a franchise. Our stores have a "Mom and Pop shop" feel to them which alleviates a common business concern in franchising. We also grant a unique experience to our franchise owners with our positive work environment and family friendly work schedules.
Nothing Bundt Cakes is looking for like-minded candidates who are ready to jump at the opportunity of joining our growing and successful family of franchisees.
We look for owner/operators or investors with solid operators in mind who possess the following:
Ability to lead, yet follow a system
Financial capability
A strong belief in the Nothing Bundt Cakes product
Business management/hr/marketing experience
Passion for delighting guests
If you feel that you meet the ideal characteristics above, we would love to get to know you and find out if we are a good fit for each other. Please note, prior restaurant/baking experience is NOT required.
Territory
We offer our franchisees a protected territory for their Nothing Bundt Cakes franchise. Our protected territory is built around your location based upon our target customer demographics. The territory's size and shape depend on the nature of the geographic area. Boundaries are defined by zip code, county and city lines, streets and highways, trade areas, and natural barriers.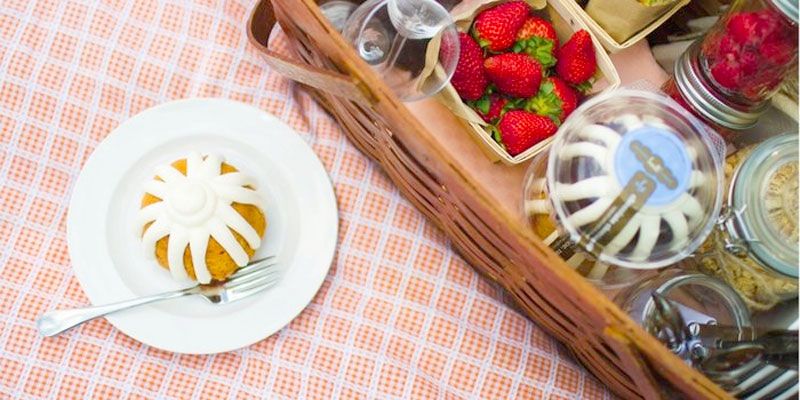 How to open a Nothing Bundt Cakes franchise?
Ensure you have adequate capitalization.
In order to open a Nothing Bundt Cakes franchise, you must have a net worth of more than $408,000.
Appreciate the investment required for a bakery store franchise.
You will need to consider building and real estate costs, the cost of equipment and signs, the costs of licenses and permits, the cost of uniforms, the cost of insurance, etc.
Evaluate your prior experience and strengths.
You should thoroughly evaluate your prior business experience before applying to become a Nothing Bundt Cakes franchise owner.
Assess market availability.
You will want to look at the market availability for Nothing Bundt Cakes franchises and see if there are available markets in your location of interest before proceeding with the franchising application.
Submit your application.
Your application will be reviewed by the Nothing Bundt Cakes franchise team. You will be emailed a confirmation receipt upon reception of your online application, where we will additionally provide the contact details of the franchise owner.
Receive approval & opening your Nothing Bundt Cakes franchise.
You will receive franchise approval once your financial and background checks are completed. Approval will only be given to candidates who meet all the requirements of franchise owners.
Request Free Info

How much does Nothing Bundt Cakes franchise cost?
Nothing Bundt Cakes has the franchise fee of up to $30,000, with total initial investment range of $408,187 to $588,587.
Initial investments: $408,187 - $588,587
Liquid Cash Requirement: $150,000
Nothing Bundt Cakes Initial Investment
Type of Expenditure
Low
High
Initial Franchise Fee
$30,000
$30,000
Extension Fee
$0
$10,000
Rent and Security Deposit
$6,500
$8,500
Bakery Improvements
$175,000
$228,000
Architect - Design
$9,800
$12,500
Fixtures and Equipment - Front of Bakery
$30,000
$40,000
Fixtures and Equipment - Back of Bakery
$110,000
$125,000
Exterior Signage
$7,700
$12,000
Initial Inventory
20,100
$23,800
Point of Sale System and Technology Fee
$20,587
Insurance
$2,800
$5,500
Professional Fees
$3,900
$11,200
Opening Advertising Program
$5,000
$7,000
Training Expenses
$4,000
$7,000
Additional Funds - 3 months
$30,000
$50,000
Total Estimated Initial Investment
$408,187
$588,587
Ongoing Fees
Initial Franchise Fee: $30,000
Ongoing Royalty Fee: 5%
Ad Royalty Fee: 4%
Nothing Bundt Cakes website: www.nothingbundtcakes.com
Request Free Info

Other fees for Nothing Bundt Cakes Franchise
| Type of Fee | Amount | Due Date |
| --- | --- | --- |
| Royalty | 5% of Bakery's weekly Net Revenues | Due on Tuesday of each week on Net Revenues during previous week ending Sunday |
| Marketing Production Fund (the "Fund") | 1% of Bakery's weekly Net Revenues | Due on Tuesday of each week on Net Revenues during previous week ending Sunday |
| Local Advertising Fee | 3% of Bakery's weekly Net Revenues | Due on Tuesday of each week on Net Revenues during previous week ending Sunday |
| Local Cooperative Fund | If we designate a Cooperative Fund for your Territory, you must participate in the Cooperative Fund, and your contributions will be credited towards your Local Advertising Fee payment. | Must be spent monthly |
| Initial Training for Additional or Replacement Operators | $2,500 per person, plus expenses | Beginning of training |
| Additional Training or Assistance during Franchise Term | Our then current fee. currently $300 per trainer per day plus expenses for training at our location: $500 per day plus expenses for training in your Territory. | When training or assistance begins |
| Renewal | 50% of our then- current Initial Franchise Fee. | Upon request for renewal of your franchise |
| Transfer in the event of a sale of the Bakery | $5,000, plus any broker fees or commissions we incur. | Upon request for transfer |
| Transfer of the ownership interests of franchisee | $3,500, plus any broker fees or commissions we incur. | Upon request for transfer |
| Guest Experience Monitor ("GEM") | Then current fee, currently $462 annually | When billed |
| Operational Evaluation Fee | Our then-current per diem fee, plus reimbursement of our expenses. Current per diem fee is $300 | On demand |
| Wholesale Account Approval Fee | $1,500 plus our costs of inspection and expenses including travel costs and per diem. | As incurred |
| Insufficient Funds. Interest, Late Fees. Collection Costs, and Default | $50 for each date payment payment, plus 18% interest or the highest lawful commercial interest rate: and the cost of any audit if you understate fees by more than 2%; and $500 per diem plus expenses if we step in to operate your Bakery upon default or if you are unable to meet your scheduled opening date and we need to reschedule opening assistance. | When billed |
| Indemnification | Will vary under circumstances | As incurred |
| Site Evaluation | $500, plus our travel, meal, and lodging expenses | On demand |
| Fee for Unauthorized Sales | If you make sales in another franchisee's territory, you must remit 100% of Net Revenues from the sale to the franchisee that owns the territory and make a contribution of $500 per incident to the Fund. | On demand |
| Real Estate Review and Coordination Expenses | $3,000 | On demand |
| Audit Fee | Cost of audit, plus expenses incurred in connection with the audit (including travel, lodging and wage expenses, and reasonable accounting and legal costs). | When billed |
| Master Architect Program Fee | $500 | On demand |
| Monthly Music Fee | Currently $20 per month. Additionally, there is a $2.99 per month fee for messaging on hold, as well as a $12.00 per month fee for media player lease. There is an option to own the media player for a onetime fee of $299. | Monthly |
| Digital Menu Board Service | Currently $35 per month | Monthly |
For franchise candidates
Franchise candidates and their partners/investors must have combined liquid capital of at least $150,000 and a combined net worth of at least $600,000 to qualify financially.
Prior restaurant/baking experience is NOT required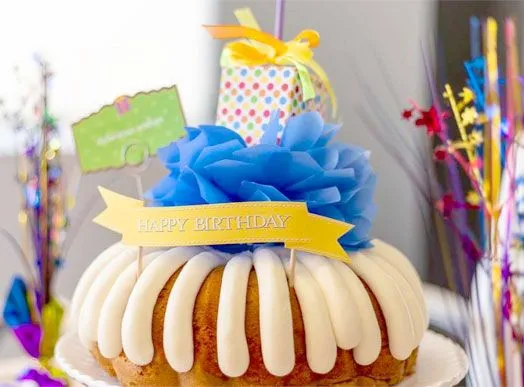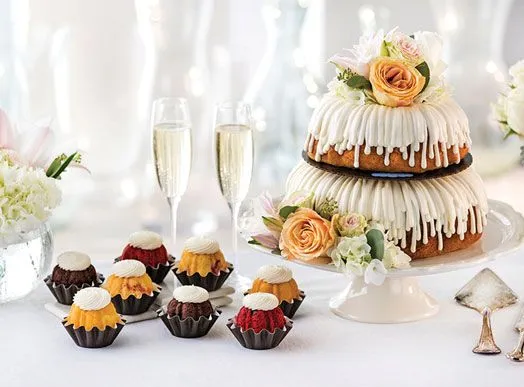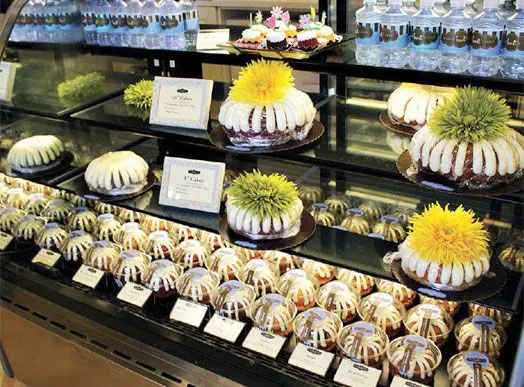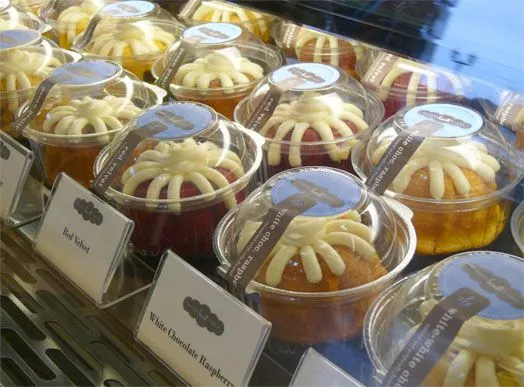 Starting investments from:

$408,187

Company type:

Store

Company foundation year:

1997

Year of launching the franchise:

2006

Franchise enterprises:

166

Corporate Address:

4560 Belt Line, #201, Addison, TX 75001, USA
Information provided: the information is provided from public sources on the Internet
Interesting?! Ask questions about the franchise
Representative of the company
Feedback
Ask a question about the franchise