The Enjoy Home Franchise For Sale - Cash Back Real-estate Service
The Enjoy Home Franchise For Sale - Cash Back Real-estate Service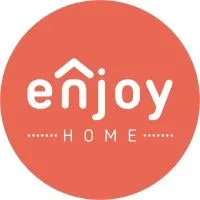 What is the Enjoy Home franchise cash back in real-estate service?
It's easy to start your own business in real estate with us!
No office to rent, and no lengthy negotiations with buyers and real estate developers.
Join the program, offer real benefits, and bring the joy of owning their own apartment to your clients.
Enjoy Home is a new concept in cash back services. It gives your customers the option to get some of their money back - and spend it as they wish in partner shops.
The program involves real estate developers who are eager to increase the number of their customers and stand out in the real estate market by making this unique offer.
Enjoy Home provides up to 5% cash back to customers on a "Bonus Cash Back Card" when they buy an apartment.
The Bonus Cash Back Card is a local bank card, valid only at partner shops. Thanks to an extensive network of federal retailers, participants in the program can spend their points throughout Russia. With Enjoy Home, 100% of the purchases they make can be paid for with points (1 point = $ 0.015).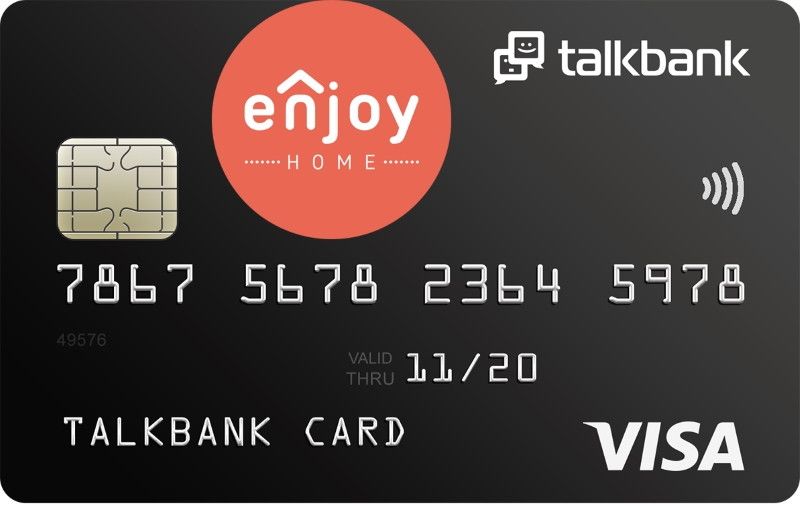 How does Enjoy Home work?
We draw up a certificate for our customers so they can receive cashback when they buy an apartment for, say, $73,300.
The customer presents the certificate to the sales department.
Once a sales and purchase agreement has been signed, the customer is presented with their Enjoy Home card which is loaded with the 5% cashback, (in this case, $3,700);
Once activated, the card can be used in the same way as a bank card in partner shops. One bonus point = $0,015. There is no interest or other loyalty program conditions.
What are the advantages for your customers?
$1,500, or more, instant cash back;
Many shops and federal retailers to spend the cash back in;
This is real money, not a discount or shares on a purchase.
Enjoy Home makes everyone happy! Why?
Your buyer receives real money back to spend how they wish - on repairs or furniture or something else;
Real estate developers are able to make a unique offer;
Partner shops welcome new customers with money to spend;
As the franchisee, you receive interest on every cash back deal, and are rewarded for every residential complex involved in the program.
More than 100 buyers have already benefited from Enjoy Home cash back, spending their money on vacations, building materials, electric appliances, furs and jewelry, in federal networks like OBI, Leroy Merlin, HOFF, Petrovich, Eldorado, M-Video, Aeroflot, S7, TIU, Auchan, Svyaznoy, Euroset, Loving House, Letual, Rigla, and many others.
We are currently offering a very special price - with a discount - for the first 30 Enjoy Home program franchisees.
Your IT-business is a piece of cake!
Enjoy Home office
The business can be started without an office. The only requirements are: mobile reception, access to the Internet, and a PC.
Enjoy Home franchise offer
You can be in business in your own Enjoy Home franchise with our starter package from $ 4,400.
The franchise fee includes:
Access to the personal cabinet as an administrator;
A package of licenses RC-residential complex (10 pcs);
Ten bank cash back cards for apartment buyers (further information on request);
Sales, real estate market, card opportunities knowledge base;
Starter package of legal documents;
Negotiating scripts so you will know what to say when speaking to real estate developers, partner shops and buyers.
Exclusivity for your city - on request.
Royalties: 3% commission for each transaction
How much does Enjoy Home cash back program: "Cash back when buying an apartment" franchise cost?
Enjoy Home cash back program: "Cash back when buying an apartment" has the franchise fee of up to $4,400, with total initial investment from $400.
Initial investment: from $440.
Payback period: from Four months.
Average monthly turnover: from $2,200.
Royalties: None.
Franchise fee: $4,400.
Request Free Info

Enjoy Home Business Model
Revenue Structure:
Introducing RC residential complexes into Enjoy Home:
Ten complexes * 410 = $4,100. Once only payment for introduction.
Average number in each RC is 200 apartments.
Reward for sales and purchase deal: The average deal is $44,000. At the recommended cashback of 5% the customer receives $2,200. Your commission is 8% of the cashback = $180.
Franchisee reward is 5% of commission per transaction, which equals $110 for each deal.
The total average revenue a franchisee receives from one RC every month is $2,200.
Requirements for buying an enjoy home franchise:
Experience of running a business;
Experience in active sales;
An interest in IT, marketing and sales;
A strong focus on results.
Requirements for an enjoy home office:
Starter package - no office requirements
Advantages of the Enjoy Home Franchise
For a buyer:
Saving when buying an apartment;
100% of their purchases can be paid with Enjoy Home points;
The Bonus Cash Back Card is accepted in the largest local and federal stores and retail chains.
For developers:
Ability to make a competitive offer in the real estate market;
An interesting feature which helps them attract customers;
Absolutely white scheme of work, and full compliance with all norms and rules of RF legislation.
For a franchisee:
No initial investment;
No staff and no office rent;
A laptop and a willingness to work and earn are required;
Manuals available;
High rewards;
Unique product which is very attractive to customers;
Negotiation scripts.

At the moment we can not connect you to the representative of this franchise.

Find other similar franchises in our catalog!
You need more information?
Send a request to get free consultation from the official representative of the company
Enjoy Home Anastasia Maksimova
Complete your request
The information is provided from public sources on the Internet
Ask a question about the franchise