WEB24 Franchise For Sale - Digital Factory
WEB24 Franchise For Sale - Digital Factory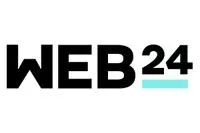 WEB24 Franchise Offers - Cost & Fees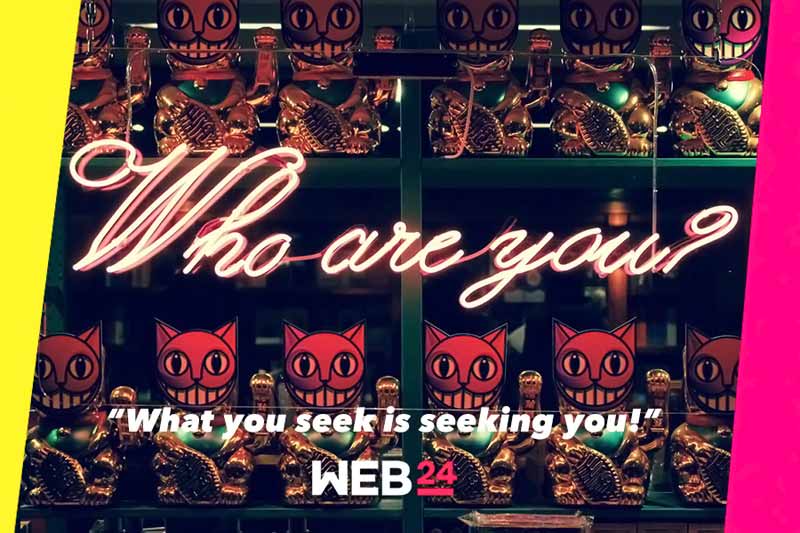 We provide you with the team of the best professionals that will work for you, we give you the necessary training and documentation and everything you need to achieve success, and make your investment profitable in a short space of time.
Tired of bosses, schedules, offices ... it's over.
Business model without borders!
We are WEB24
We provide you with a business idea, which will allow you to establish yourself escaping from the formalities and the established, but always, from the absolute professionalism that our more than 20 years guarantee in the sector, 2.350 completed projects and our presence in 45 countries.
Our World Class training programs help our partners join the very exclusive club of digital marketing experts and sell their high ticket services that really help businesses and keep them coming back for more. Our online system provides the worlds leading digital marketing certified training courses meaning all of our partners are qualified and experts in their field.
Knowledge in this specialist area means you can charge high consultancy fees that deliver a fantastic return on investment for your customers and build a substantial residual income for you.
We are your Factory
We have different business areas, you can focus on one of them or several or if you prefer, cover them all, you decide.
Websites
Management of social networks
Cybersecurity
Digital consulting
Digital marketing
Custom software and plugins
Mobile APPs
For you, we will be much more than a technological partner, we are your factory. We advise companies by creating proven strategies that put our clients on the path to success. We put passion in everything we do and that is seen in our innovative and highly functional designs. We provide adapted solutions and our clients get the best results with the least possible investment, that is our philosophy. We are solvers, we help our clients to improve their day to day optimizing their resources.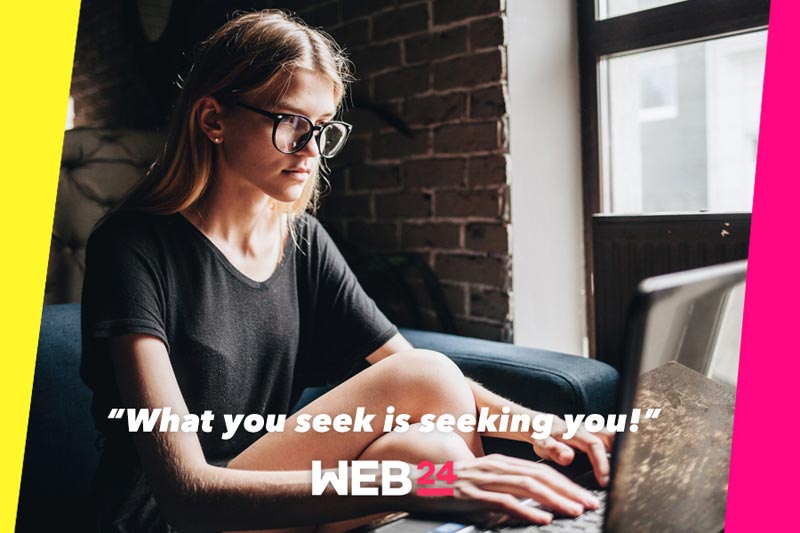 We look for you
To you, that you have the illusion to make your business your way of life, share our philosophy and team up with us. You do not need a big investment, or a local, or pay large sums of royalties... all that, does not matter.
What matters is that every day you wake up wanting to move forward with your business, that will make you grow, we take care of everything else.
We want to expand our team with new members that make us grow and grow with us.
Do not think about it one more minute and go to be part of our team
ask for more information
WEB24 franchise offer
10% OFFER Coupon for Top Franchise Contacts.
How much does WEB24 franchise cost?
WEB24 has the franchise fee of up to $90, with total initial investment range of $2,990.
Initial investments: $2,990
Payback period: 6 months
Average turnover per month: $10,000
Royalties: no
Franchise fees: $90
Include: Presales services, Marketing online and Support 7/7
Other current payments: none
Request Free Info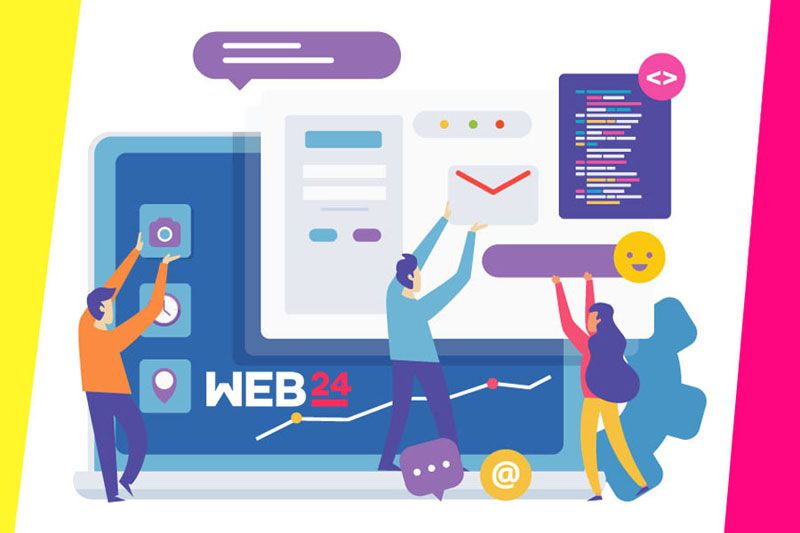 Additional information
We offer a comprehensive service, which means that we cover it in terms of design and digital content. We will form a lasting relationship, trust is fundamental to everything we do.
Success story!
Interview with Web24 franchise Luis Rengel from Panama
Luis Rengel, franchisee of the Web24 Digital Factory franchise tells us about his experience.
What brought you to work for web24?
Since I decided to leave my country to achieve my goals, I did not stop to go for the option that would allow me to work as I needed it. The geographical delimitation could not be a problem for me, so I needed a business model that was not an impediment to offer my product and limit my capabilities.
In this search I found the WEB24 franchise and immediately stopped to investigate more about it, because it was too much like what I was looking for. It is undoubtedly a reference in all areas that interest me, so I was definitely not wrong!
For you, what is the most important aspect about this franchise?
From the beginning there is a great connection, because you feel the confidence that as they affirm, it is about being much more than a technological partner.
Everything that has to do with the freedom that remote work gives you, that is, with the fact of being a digital nomad, has become a real passion for me, and WEB24 understands perfectly that there is an increasingly demanding market which to satisfy. This vision, clear and precise, has been the one that has convinced me most of having taken the right step by becoming a franchisee.
According to your main motivations, do you think you have found what you were looking for with the help of this franchise?
Definitely; First of all, we know that embarking on this lifestyle is not easy, and the experiences of all those who practice digital nomadism and work with different personalities of clients, schedules, visions and approaches, know what i am talking about.
There are many moments of low productivity, and your interests are different. You are not focused on attending staff and being responsible for it, much less thinking about a office and extra expenses that go far beyond what you want to invest.
In my particular case, I recovered my initial investment in less than 18 months and my monthly earnings vary, between 700 and 1600 USD. My struggle has not stopped to achieve all the economic freedom that I have raised, but I am very satisfied with what I have achieved. This is much more than a job, this is learning, it is development, growth, it is a lifestyle.
How has your experience been since you joined this market?
Since I decided to be a WEB24 franchisee, I have to say that everything has been growth. I've already told you that it's hard work, the effort is multiple but nobody gets tired of learning and growing.
My passion is concrete in the sale of products by citibox and all this type of websapp, such as Restaurant Booking System, Catering System, Food delivery script, etc. I have known how to be in the top, and when I need it the most, WEB24 has been there for the functioning of websites, and to teach me every day more about the latest technology.
What has been the most valuable lesson you have learned so far working with WEB24?
When I left my country, I knew that I wanted to do something that really made me happy, although I did not know how. I was not really living I stayed in a routine that did not lead me to anything.
It was not only that my economic expectations were covered, but to exploit my potential, to overcome fears, and to meet professional goals. All this I have achieved thanks to WEB24.
I have learned to work with people from all over the world, but above all, I have learned not to give up in adversities.
What is a normal day for you?
I am one of those who always get up early. I like to have something to do at all times. First thing in the morning I go running, while I listen to news or, if I'm in the mood, some music to start the day.
Almost always during breakfast I am organizing my day reviewing pending emails. It takes me about 5 hours to take care of daily tasks, but this is not a fixed schedule it all depends on the responsibilities or commitments I have.
However, my time during the day also attend to potential new clients, investigate about something new, follow very closely the status of my management and have a coffee between one thing and another.
Where do you see yourself in the next 5 years?
If I continue at this pace, I have no doubt that I will be at the forefront of my life's business. At this moment I am certain that I will not go back professionally, because I have found the path I needed to not reverse my dreams. I have nothing to lose, and much to gain!
Interview with franchisee of WEB24 Digital Factory
Elena Álvarez, franchisee of the Web24 Digital Factory franchise tells us her experience working with the brand.
How did you meet WEB24?
I had been looking for a business model that did not need a place and that had no borders when marketing a product or service. After several months researching blogs and franchise pages. I found the franchise of WEB24 in the portal of Franquiciadirecta.com at the beginning of 2018 and from the first moment my interlocutor in WEB24 knew to understand my needs.
What was the most striking about this franchise?
The vision that it raises. The "digital nomadism" became a way of life for me. As they say, it's not just about being a technological ally, it's about going further every day to achieve each of the objectives.
What was your biggest motivation to invest in WEB24?
The franchise I was looking for had to meet 3 very clear points:
-I was looking for a business model that did not involve much initial investment and will offset my investments in less than a year.
-I did not want to invest in premises, and because of my character I did not want to have the responsibility of carrying employees.
-I was looking for something that would make sense of my work. I have worked in many companies, but I never felt passion for what I did.
Tell me, how was your experience in your first year?
Excellent! It would be difficult not to be comfortable with people of high human quality, with a professionalism that covered my expectations, since I started on this path, the results were more than expected.It takes less than a month to complete the training and only fifteen days to sell my first web page.
Since then I have specialized in digital marketing. Part of the work is done by me and when the occasion demands, I request WEB24 services for the development of web pages or even to update myself on certain modules and improve my budgets.
What is the most valuable lesson you learned collaborating with WEB24?
This quote sums it up very well: "Change is always the end result of all true learning."
I still do not know which is the most important lesson because at first my motivation was clear. I wanted to find a solution to stop suffering this fear of not arriving at the end of the month or thinking about if it was going to be the next farewell in my company.
But ...
With WEB24 I have managed to reach my professional goals easily, although I know that everyone does not have the same luck.
I have also learned the importance of details in all aspects, including communication with others. In general, it has been a great platform to boost me and grow in every way, not only as a professional but in an integral way.
What is a normal day for you?
I concentrate absolutely for at least 5 hours in a row to perform my tasks, then for at least 2 hours I start looking for new clients and / or new opportunities and for 2 to 3 hours more I dedicate myself to investigate things, novelties, modules, analyze what others do I am very organized with which I do not usually change this routine. If I am in a place with a very large time difference, I adapted and modified my habits slightly. In this case, I distribute tasks a bit more and schedule my emails.
But I no longer have the bad conscience that if I have not "produced" 12 hours a day, I am a weak one, or that work is synonymous with suffering. Earn quality of life without constantly fearing the near future.
Where do you see yourself in the next 5 years?
After so many precarious jobs I finally have the opportunity to work on something that makes sense. In the next few years, I see myself leading an even more profitable and exciting business, helping other entrepreneurs to achieve their goals. I may also find a place where I want to settle.
If I continue basing myself on the work ethic that I found in the WEB24 team, I do not see why I could not do it. Now for me, the limit is heaven!
Request Free Info

Business model of WEB24 Franchise
Our mission is to create successful tech entrepreneurs across the globe, whilst giving a competitive edge to small businesses worldwide. We provide our partners with their very own website and app design business, set up and ready to go within days of making their initial investment. All of our websites and apps are built by our team of professional designers. Full sales training and business support are provided by our expert business consultants which means that our partners don't need any design or sales skills to become a WEB24 Partner.
Requirements to buy web24 franchise
You don't need experience in new technologies. We provide you all our knowledge to start your business.
WEB24 franchise advantages
WEB24 is a digital company where there are different business areas, such as, Websites, Management of social networks, Computer security, Digital consulting, digital marketing, Custom software and plugins and Mobile Apps.
We advise companies by creating proven strategies that place our clients on the path to success. We provide solutions for our customers to achieve the best results with the least investment possible, that is our philosophy.
Working with WEB24 will bring you many advantages but we can mention some of them. You won't need an entrance fee, you won't need to spend money on renting an office and one of the best things you'll have the opportunity to train for your business idea.
Partners advantages
Low start-up costs
Residual income
World Class training
Work from home if you prefer to
Work the hours you want
Your own brand
Sell anywhere in the world
Get your own website and app
Full own branded marketing materials package
Full support and access to resources
Your own account manager
Get up and running quickly
High income potential
Help other business owners become successful online

At the moment we can not connect you to the representative of this franchise.

Find other similar franchises in our catalog!
You need more information?
Send a request to get free consultation from the official representative of the company
Benjamin Blanco
Complete your request
The information is provided from public sources on the Internet
Ask a question about the franchise