19th Franchising and Dealership Franchise Expo in Turkey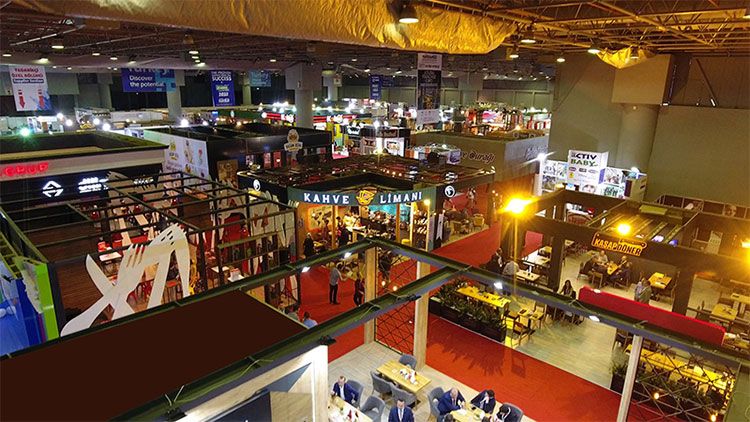 Franchising & Dealership Trade Fair is planned to take place on the 25-28th November 2021 in Istanbul, Turkey. The event is supported by a Turkish Franchise Association. It is the largest expo in the region which covers a wide range of industries including world-known giants as well as Turkish domestic brands. The exhibition provides the opportunity for visitors to meet in person with business owners, attend useful seminars, get business ideas and learn information about the competition within the industry.
Some of the exhibitors include:
Burger King, Arby's, Chicking, Kababji Grill, Oregano Classico, Cremolata Gelato Passion In Italain, Yogorino, Doculand Print & Copy Center, Laundrybar, 800 Pizza.
Why Exhibit
Strategically located between MENA, CIS, and European Markets
Over 28,000 visitors
Investors from over 70 countries
Free registration to our Franchise Portal
50 Billion Dollar Franchise Market Volume
Connect with qualified local suppliers
Increase your brand visibility
Build a network within your industry
Generate new leads
Get press coverage
Participate in the fastest growing franchise economy of the region
Why Visit
Choose from a wide range of industries
Over 250 local and international brands
Participate in free seminars from franchise professionals
Chance to meet with industry leaders
Well established show with 17 years of experience
Sign deals on the spot
Biggest annual franchise expo in Eurasia and the Middle East
Hallmark of the franchise industry
Date of the conference: November 25-28, 2021
Venue:
Eurasia Show and Art Center in Yenikapi – Istanbul
Fuar Alani
Cerrahpasa, Unnamed Road, 34098 Fatih/Istanbul, Turkey
Contact Details:
Be My Franchise
Maslak Mahallesi,53.Sokak, No: 5
Istanbul/Turkey
Phone: (+90) 0212 346 2626 (External 116 or 117)
E-mail: info@bemyfranchise.com.tr
View all franchise opportunities
DIDN'T FIND WHAT YOU WANT?
ASK THE EXPERTS