2022 Thailand Business and Franchise Opportunities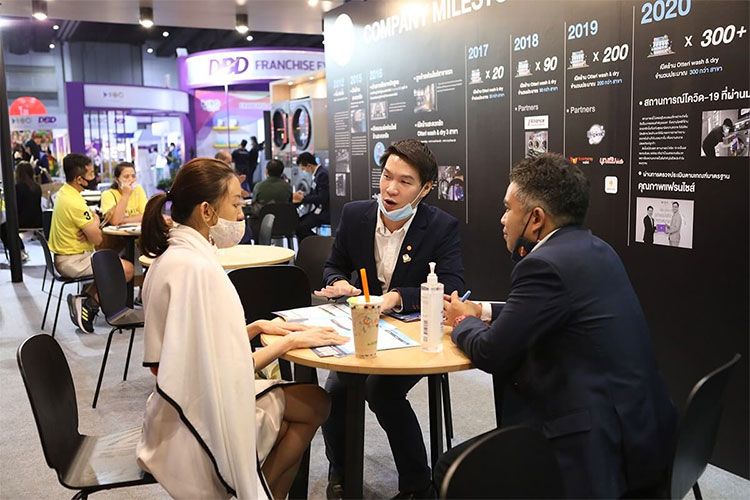 One of the biggest franchise and business events in Thailand is planned to start on the 10th of March, 2022. The show is expected to cover a number of the best franchise brands in the country. It is worth admitting that Thailand is a tempting target for franchising as it hosts more than 20 thousand franchise outlets. Some of them appeared on the market after Thailand Franchise and Business Opportunity in 2020. More than 7 thousand visitors attended the conference then and some of them had successful deals after the event. This year TFBO is going to be even more productive.
Why Attend
Thailand and ASEAN combined with over 660 million population have bright growth potentials for international franchise brand owners to expand their businesses.
Thailand alone has, within ASEAN, the largest number of international franchise brands in operation with almost 140 brands and close to 20,000 outlets. Still plentiful opportunities for newcomers to enter the market.
More Thais are interested in buying international franchise brands due to its attractive return on investment.
Almost 70% local exhibitors return to the show every year due to their success and confidence in the visitor quality.
TFBO can draw in approximately 7,000 quality visitors/investors who are keen in looking for new investment opportunities.
Business matching opportunities are provided to ensure your success during the show.
Extensive marketing promotion campaign, local and international, to reach target visitors/investors.
Exhibit Profile
Food & Beverage
Coffee, Tea and Drinks
Bakery, Ice Cream and Dessert
IT, Digital and Printing
Beauty, Spa and Health Care
Education, Training and Art
Vending/Washing Machines
Car Care Services
Services and Entertainment
Fashion
Convenient Store/ Retail Store
Jewelry & Gems
Real Estate, Forest plantation investment
Visitor Target
Business Owners / Entrepreneurs
Existing Franchisees
Existing Master Franchisors / Licensees
Corporate Management / Executives
Business Development Managers
Sales and Marketing Manager
Shopping Mallss / Modern Trade
Retail Outlets
Government Officials
Franchise / Business Consultants
University Lecturers / Students
Start-up entrepreneur
Date of the conference: March 10-13, 2022
Venue:
Bangkok International Trade and Exhibition Centre (BITEC)
88 Debaratna Rd, Bang Na, Bangkok 10260, Thailand
Contact Details:
Kavin Intertrade Co., Ltd.
Tel: (+66)2-861-4013 ext. 103
Fax: (+66)2-861-4010
E-mail: ratiya.kavin@gmail.com
View all franchise opportunities
DIDN'T FIND WHAT YOU WANT?
ASK THE EXPERTS