KEM International in Athens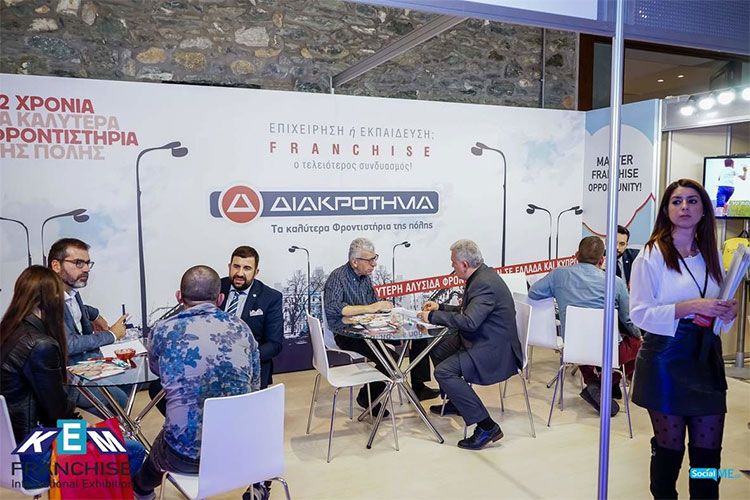 KEM International franchise exhibition will happen for the 22nd time in Greece, on November, 27-29 2021. There was enough time for organizers to prepare the event as it was a long break due to COVID 19. The exhibition is a good chance for smart candidates looking for a good franchise. Various businesses from both traditional and innovative franchise sectors operating in Greece will be shown. According to KEM's annual survey, more than 600 exhibitors have found partners at previous KEM exhibitions.
Why Visit
22 years of exhibitions
1000 new franchises (in the last 4 years)
Explore Supply & Service Acquisition
150 average investments (millions euro)
The sectors of the exhibiting companies
Food- Super Market- Snack- Souvlaki- Grill
Sushi- Confectioneries- Coffee Shops- Chocolate- Natural Juices
Cafe- Sandwich- Theme Restaurants- Internet Cafes
Health- Beauty- Personal Care- Manicure- Pedicure
Gyms
Clothing- Footwear- Accessories- Bags
Gadget Gift Items
Seasonal species
Shoe materials and keys
Vaping Products
Mobile Telephony Trade / High-tech products
Cryptocurrencies
Education-Training-Brain Development Programs for Children
Provision of services
Courier
Real estate agencies
Eco-energy
Car Grooming
Gas stations
Automatic Washing Machines
Long Flower Flowers
Date of the conference: November 27-29, 2021
Venue:
Mediterranean Exhibition Center
Lavriou Street 301, Athina 190 02, Greece
Contact Details:
KEM S.A.
18, Ag. Triados str., 153 43 Ag. Paraskevi, Athens-Greece
Tel.: 0030 210-6084550
Fax: 0030 210-6084559
E-mail: sales@kemexpo.gr
View all franchise opportunities
DIDN'T FIND WHAT YOU WANT?
ASK THE EXPERTS