GLOBAL FRANCHISE CONFERENCE. 18 OCTOBER. 2022. ONLINE. FREE Access. EMERGING MARKETS FRANCHISING.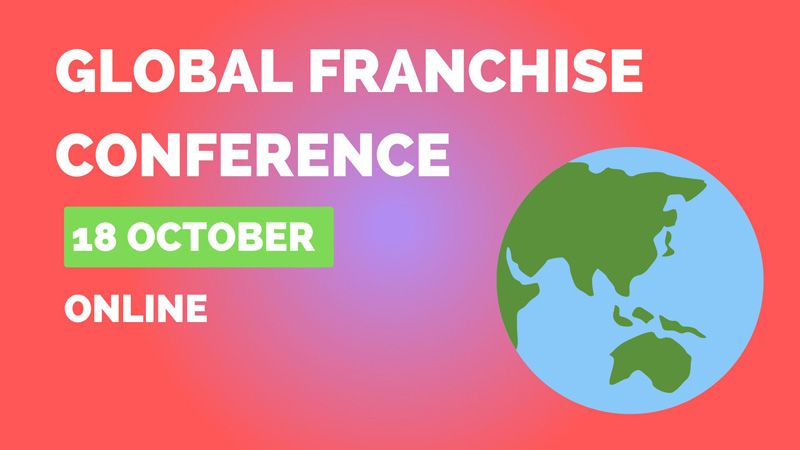 Conference organizers:

Topfranchise.com Global franchise marketplace.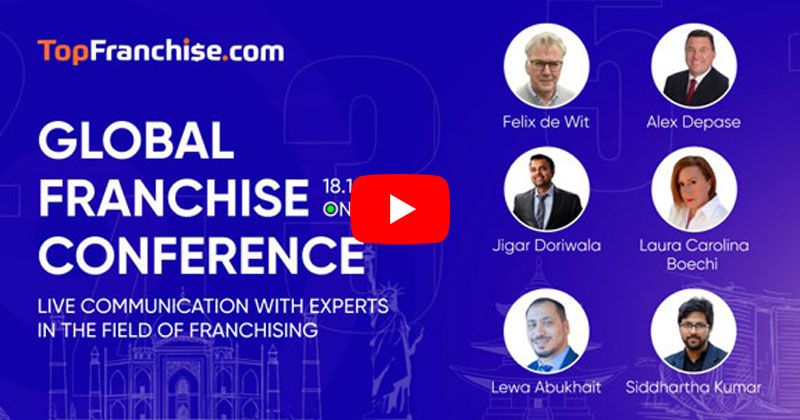 THE MAIN THEMES
Hot markets to grow your franchise business. Asia. Africa. LATAM. The Middle East. Europe.
Technology disruptors and franchise drivers.
Top Franchising Trends
How to make a MILLION dollars with a franchise in 2022
⭐ Take 3 hours of your time to grow and learn about new opportunities connected with international markets. You will hear from exciting speakers, managers of their own franchises, and experts in the field of franchising.
CONFERENCE HEADLINER

⭐ Felix de Wit. Europe.
The ex-master franchisee of the largest network of real estate agencies in the world REMAX. 1998 - 2008. Top Expert in European Franchising. Has built a network of more than 140 Franchises.
Join us!
🚩 OCTOBER 18
Conference partners:
Franchise Expo Saudi Arabia
China Franchise Expo
Yum China
Franchise Expo Paris
💎 The main objectives of the conference are to exchange the best business practices in times of crisis and to raise the morale of managers and investors.
HOT Season of franchising is ahead. The viability and success of our companies depend on our efforts.
Hundreds of people have attended past conferences from all over the world.
Join now!
👆 Participation is FREE, but seats are limited! Pre-registration is required by the link
https://lnkd.in/eZxR_kkn
Become a Speaker - contact Julia Romanchenko manager@topfranchise.com
DIDN'T FIND WHAT YOU WANT?
ASK THE EXPERTS