International Franchise Expo in Saudi Arabia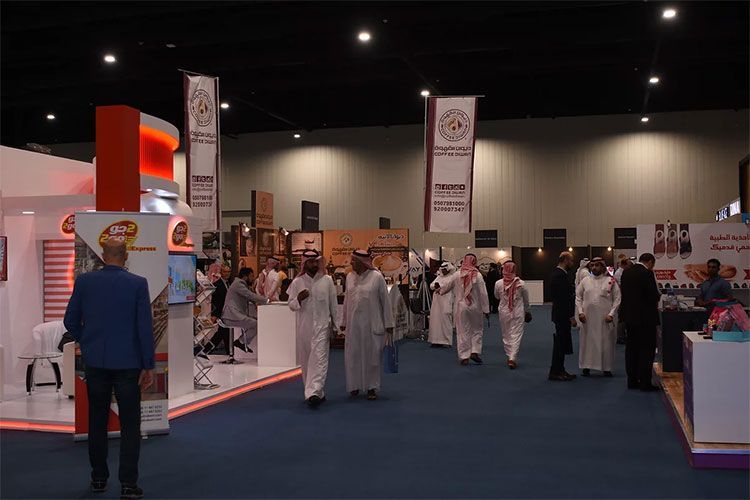 International Franchise Expo in Saudi Arabia has a vision of building an investment platform targeted by entrepreneurs from all business sectors. In 2022 the event will take place on the 12-14th of June. The main objective of the exhibition is to help entrepreneurs find successful businesses, and franchisors to promote their brands and meet promising franchise partners. The exhibition is also a good opportunity for small and medium enterprises to obtain support from government agencies.
Some of the Exhibitors Include:
Shrimp Caption, Faghwat Eatar, Geoshield, Kiva Han Coffee, Uncle Fluffy, Koshari Zezo, Lebanani Snack, Chicken Basha, Sultanchef, Khokh w Meshmesh.
Targeted Sectors
Consulting Services
Trade / Retail
Food & Beverage
Banks / Financial Institutions
Restaurants & Cafes
Fashion & Beauty
Tourism / Hospitality / Entertainment
Trade / Retail
Automobiles
Real Estate
Communication / IT / Technology
Government Authorities
Education & Training
Health & Medicines
Date of the Expo: June 12-14, 2022
Venue:
The Riyadh Front Exhibition Conference Center - RFECC
King Khalid International Airport,
Riyadh 11564, Saudi Arabia
Contact Details:
Tel: +966562999007
Tel: +966503844221
E-mail: info@3dimensions.me
View all franchise opportunities
DIDN'T FIND WHAT YOU WANT?
ASK THE EXPERTS