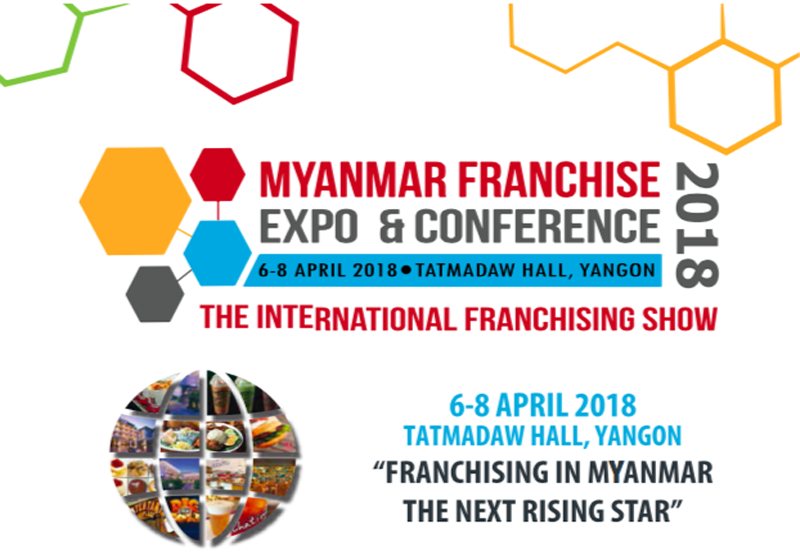 The 1st Myanmar Franchise Expo & Conference 2016 has been successfully held from 1-3 July 2016 at the Tatmadaw Exhibition Hall in Yangon. The 2nd edition of Myanmar Franchise Expo 2018 is back again on 6-8 April 2018 at Tatmadaw Hall, Yangon will feature more than 200 exhibitors from international names including country pavilions from USA, Singapore, Thailand, Japan, Korea, Taiwan, Philippine, Malaysia and home grown brands in Myanmar. It will be the first major international event for the licesing and franchise industry in the country.
Supporting the Expo is the Myanmar Franchise International Conference 2018 themed:"Franchising in Myanmar, The Next Rising Star". It will feature a panel of international and local speakers on a wide range of topics including legal & contractual matters, financing and managing successful and sustainable franchises, global marketing in franchising industry.
Be an exhibitor and take advantage from this amazing opportunity. Be the Next Rising Star in your business!