Read how GREENBAR «VIrtual Agronomist» AI helps to grow raspberry
World's first digital farm for growing berries on 2,000 sq. meters in UAE.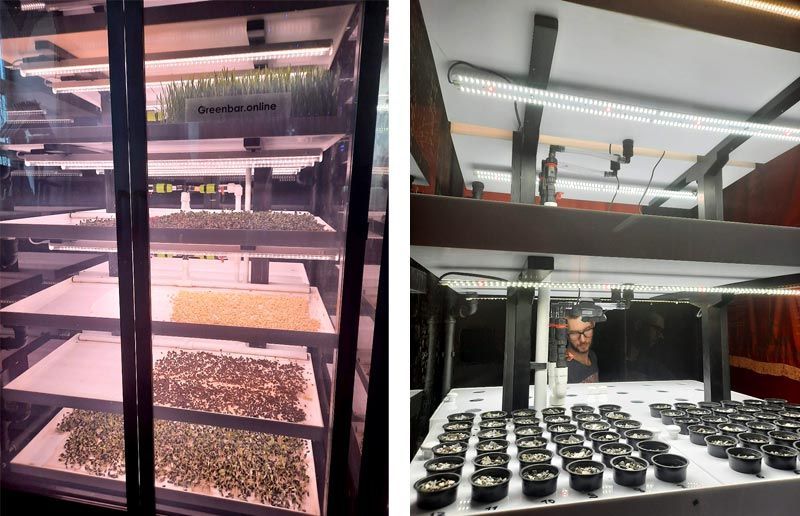 The Sheikh Zayed Foundation in Abu Dhabi, a subsidiary of the Khalifa Innovation Center, has invested in the creation of a new manufacturing facility, GREENBAR, to produce modular vertical farms for growing herbs, berries and vegetables using artificial intelligence. Greenbar farm modules are installed in shops, warehouses and restaurants and allow you to regularly grow crops using IT systems and improve crops using artificial intelligence. This approach makes it possible to regularly produce a full range of fresh herbs, constantly improving conditions and quality.
The authors of the GREENBAR project Anna Vititina and Anton Edlin represent the tandem of biology and technology. The GREENBAR tiered structures are specially designed for growing fresh produce without using natural soil. Greens and vegetables are grown under a special phyto-light, and nutrients, microclimate and phyto-mode are controlled by artificial intelligence.
For modern agriculture, knowledge of the programming language is now more important. The neural network, developed by the technologist and director of GREENBAR Anton Edlin, allows you to organize remote control of all processes in crop production using sensors and microcontrollers, therefore, on such a farm, an agronomist does not need to understand in detail the composition of the soil, diseases and pests, take into account weather conditions and forecasts for the season.
A neural network or "virtual agronomist" enables automation, control, management, collection and storage of technical data for crop production, design and development of a cloud service for collecting and managing IoT data, Big Data - monitoring, collection, processing and transmission of data, analysis, support executing devices. Thanks to this, the farms have a more stable and high-quality harvest that does not depend on weather conditions and human errors.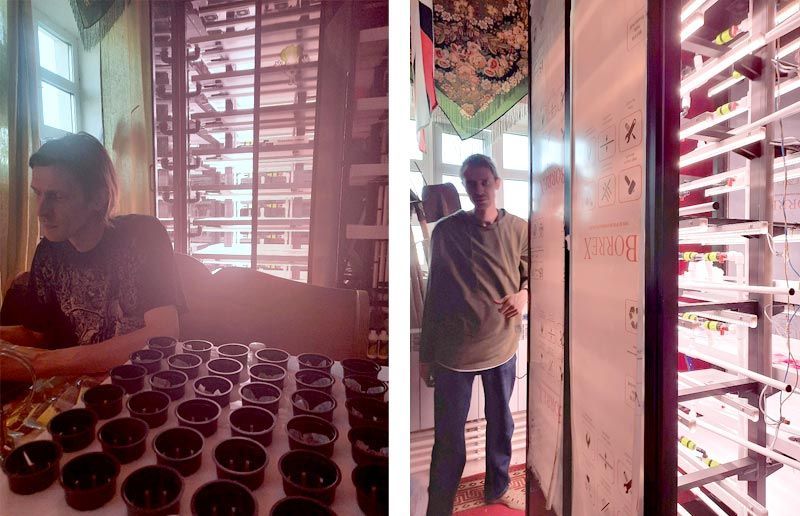 The Greenbar team with partners is preparing to open the world's first digital farm for growing berries - raspberries and blackberries on 2,000 sq. meters. While large corporations are testing AI on salads and cucumbers, a small innovative enterprise has already released a commercial version and is successfully scaling its results. Growing berries in greenhouses is an expensive labor-intensive business, and berry plants are capricious and demanding.
And if strawberries have long been grown in greenhouses in hydroponics, then with berries such as raspberries, blackberries, cloudberries and blueberries, things are much more complicated. These crops are demanding in temperature, light, nutrient substrate and moisture conditions. At the slightest failure, flowers are dropped, or they simply dry out.
It is a risky business to invest in raspberry farms in a greenhouse version, when there are no guarantees of the quality and volume of the harvest during the winter period.
For 4 years Greenbar has been testing the revolutionary technology of the fully enclosed city farm, where a multitude of sensors monitor the irrigation power supply, temperature and humidity conditions, avoiding the human factor and the influence of weather conditions. Everything is controlled by a "virtual agronomist" using a neural network. The database contains thousands of variations of the solution algorithms for the successful cultivation of fresh and sweet berries without risks. Such a farm can rather be called a production of berries, where it is possible to calculate up to 1 day the harvest time and the volume of berries grown from each bush, just like in a pharmacy.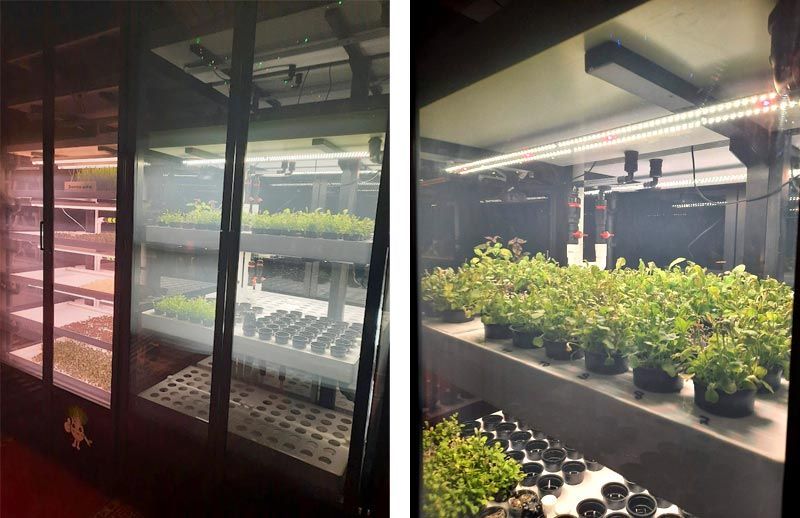 Learn more about GREENBAR franchise
DIDN'T FIND WHAT YOU WANT?
ASK THE EXPERTS