The Global Franchise Market is coming soon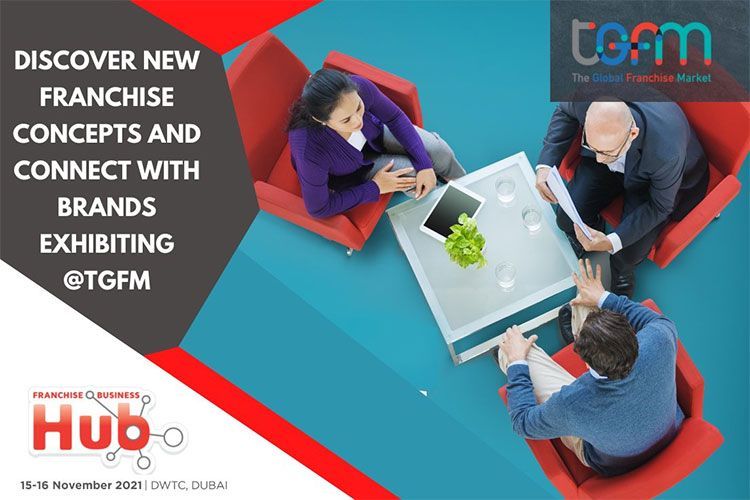 One of the most important business events in the Middle East "The Global Franchise Market" takes place in Dubai on the 15-16th of November this year. It was actually awarded the "Franchising event of the Year 2020". So, the organizers anticipate making it as useful as it was the previous year. The main objective of the event is to connect franchisees looking for business opportunities in the MENA area with high-level qualified investors. It is also a good chance for franchise owners to bring their brand to a higher level.
Why Visit
Discover new brands
Pre-schedule relevant meetings
Explore Supply & Service Acquisition
Gain market knowledge
Why Exhibit
Grow and increase your franchise outreach
Access to over 1,500 investors and franchisees
Benefit from meetings with pre-qualified franchisees and investors
Generate new business within high-growth markets
Increase your visibility and strengthen
Some of the exhibitors include:
Japanos Friends, Iron Bodyfit, House Of Pops, Hamada Restaurant, Glittair Cosmetics, Gulf Pastry, Chick'nCone, Bio Cafe, Beautiful Me Rollmassage, Aldar Darak Restaurant.
Date of the conference: November 15 - 16, 2021
Venue:
Dubai World Trade Centre
Sheikh Zayed Rd - Trade Centre - Trade Centre 2 - Dubai - United Arab Emirates
Contact Details:
Wissam Ezzeddine
Business Development Manager
Tel: + 971 4 520 8888 – Ext: 615
Mobile: +971 54 998 9404
Fax: +971 4 338 4193
Email: exhibit@globalfranchisemarket.com
View all franchise opportunities
DIDN'T FIND WHAT YOU WANT?
ASK THE EXPERTS