Winnipeg welcomes Franchise Expo in March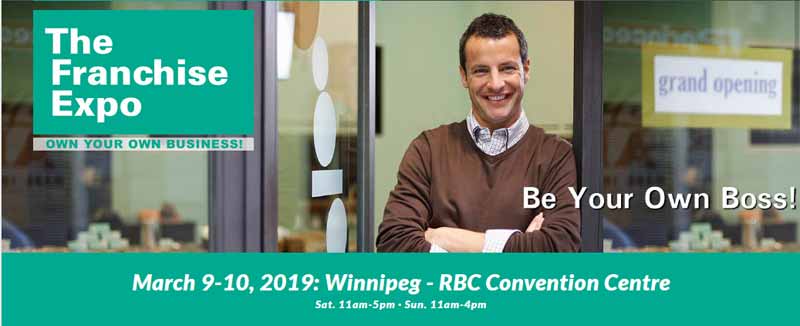 A lot of interesting ideas, proven franchise concepts and well-established businesses will be introduced to the visitors of Franchise Expo in Winnipeg on 2-3 of March, 2019. Everyone who is willing to buy a franchise will be able to find something for different budget and time commitment. The event will encompass franchise businesses from various sectors starting from Food industry and finishing with Education sector. There will be free seminars available which include such topics as Government Assistance Programs, Legal Advice, How To Choose The Business For You, Financing Options,etc.
Some of our exhibitors include: The UPS Store, Montana's BBQ & BAR, Massage Addict, Milestones Grill + Bar, East Side Mario's, PuroClean, Instant Imprints, ZA Pizza Bistro, Benjamin Moore, Mr.Sub.
Date of the conference: 9 - 10 March, 2019
Location details:
RBC Convention Centre - Winnipeg
375 York Ave
Winnipeg, MB, R3C 3J3, Canada
Enquiries:
For more information about The Franchise Show contact:
Danielle Markus
Tel: 1-800-891-4859 x231
Fax: 905-477-7872
Email: danielle@nationalevent.com
Nadine Thompson
Tel: 1-800-891-4859 x229
Fax: 905-477-7872
Email: nadine@nationalevent.com
En français Yasemin Piyale-Sheard
Tél : 1-800-891-4859 x275
Télécopieur : 905-477-7872
Courriel : yasemin@nationalevent.com
For information on exhibiting contact:
by phone at 1-800-891-4859
by e-mail at info@franchiseshowinfo.com
View all franchise opportunities
DIDN'T FIND WHAT YOU WANT?
ASK THE EXPERTS