ADORI сollection Franchise For Sale - Production Studio of Knitted Clothes
ADORI сollection Franchise For Sale - Production Studio of Knitted Clothes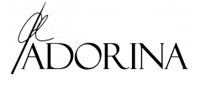 ADORI сollection Franchise Opportunities
Sewing studio and knitwear production ADORINA was founded in 2000.
For 20 years, we have been polishing our skills in creating unique items for individual clients and exclusive knitwear repairs, as well as knitted small wholesale lots of knitted fabrics and finished products for shops, hotels, car dealerships, restaurants and made magnificent blankets for interior salons and wholesale buyers, interacted with parental committees, dressing a single taken class or a whole direction in several Nizhny Novgorod and regional schools.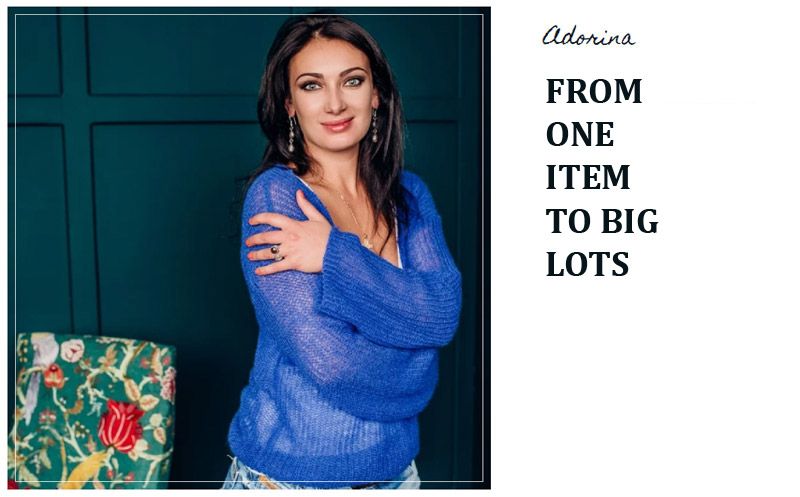 We accept orders from one item, as an atelier, and since 2015, as a production, we work with large volumes (3,500 units and more).
Since 2018, we have been working with boutiques and showrooms, producing clothes under their brand.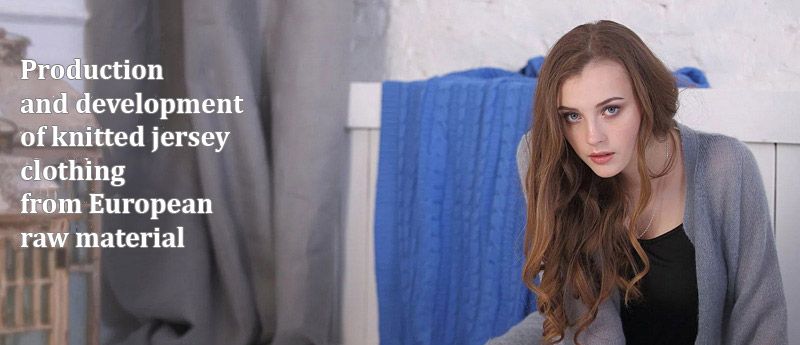 Whom are we working for?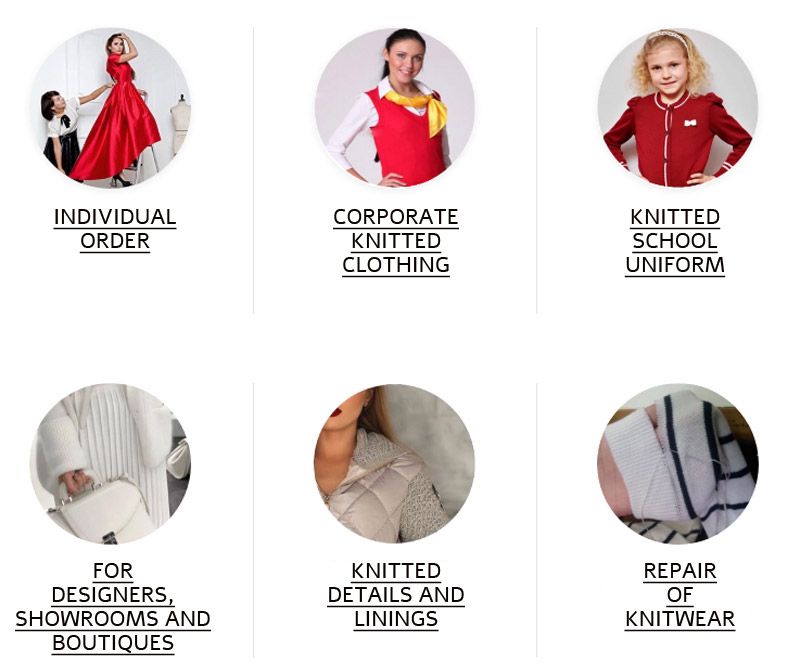 5 main reasons why people choose ADORINA
We use copyright techniques in production - due to this, knitted products have a consistently high quality, the cost of each product decreases.
We provide you with complete information on the raw materials from which the products are made - certificates, specifications, composition and recommendations for care.
We work with trusted suppliers for each category of raw materials from economy to premium, due to this you get a profitable price of products.
We knit in full-size and height groups, the products are perfect for both standard and non-standard shapes.
The company employs unique specialists, professionals in their field with several specialized formations and cumulative experience of more than 50 years.
Our assortment
Pullovers
Jackets
Dresses
Skirts
Trousers

Coats
Cardigans
Robes
Sarafans
Accessories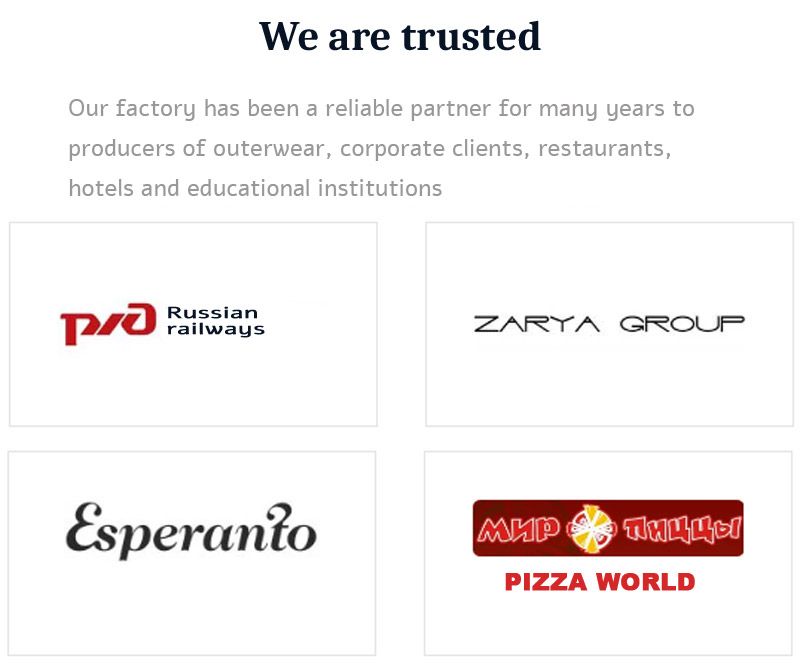 Our geography

We were the first to learn how to take orders and take measurements online!
Format for the studio area
For production, the room is needed, that meets rules, State standards, Building regulations and like that.
Ventilation, fire-fighting system is obligatory.
The area of the studio is from 80 m² (20 m² showroom and 60 m² production space and warehouse).
The location is within good transport accessibility.
ADORI сollection Franchise Offer
Average turnover
$7,400
Investments
(including franchise fee)
$24,200
First 2 months
without royalty!
Average profit - $2,800
(after half year of work)
Profitability
41%
Payback period
12 months
Launch of production
3 months
We offer an exclusive franchise that has no analogues on the market!
Franchise for small production of knitted products under your brand with opportunity to use our technologies, models and patterns, with the prospect of growth in a knitwear factory!
In addition to the production of your brand products, as an additional service, you can produce school uniforms, corporate clothes, blankets, accessories and carry out individual orders.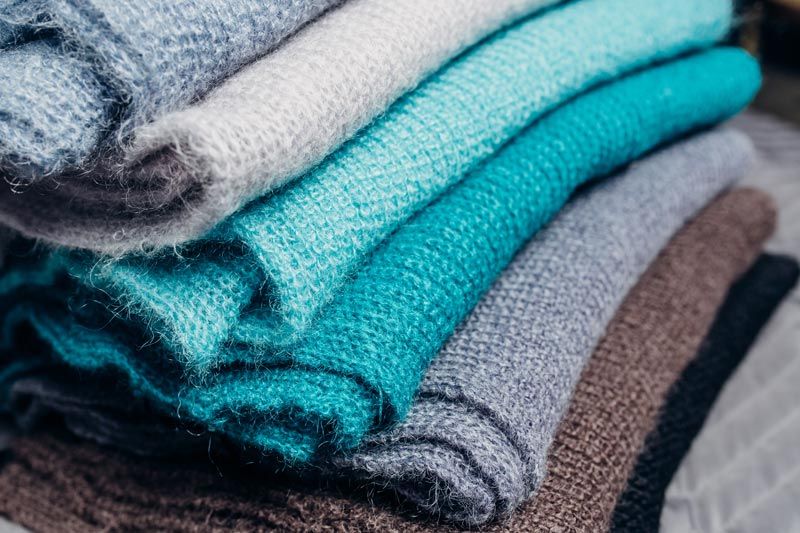 The main advantage of the franchise is training in the creation of a brand and the successful functioning of a low-budget company from Irina Popovich:
We will teach and help you to create a low-budget production from scratch under your brand.
We will teach you how to grow from an economy production studio to a knitwear factory.
You will gain knowledge of the target customer and sales psychology.
We will reveal the secrets, as well as the pros and cons of placing on marketplaces.
We will show you how to work with boutiques and showrooms.
We will tell you how to get a certificate for a school uniform and how to cooperate with schools.
We will teach you how to receive and place orders online. We will show you where to find reliable suppliers.
We will share knitting production technologies, knitted jersey designs, and provide templates.
And also our advantages:
The franchise is absolutely unique.
Promising and fast growing market.
It's easy to get started - the main thing is to follow the recommendations of an experienced mentor.
There is no seasonality in business.
Well-built marketing system.
It is possible to work without an office and additional employees.
There is no inventory balances.
How much does the ADORI сollection franchise cost?
ADORI сollection has a franchise fee ranges from $4,700, with a total initial investment from $24,200.
Initial investments: $24,200
Place for studio rental + deposit
Renovation of the area space
Fire protection systems
Video surveillance system
Furniture
Cash register equipment and opening a legal entity
Office equipment
Equipment
Equipment adjustment
Primary purchase of raw materials
Advertising
POS materials
Salary before opening
Other expenses
Franchise fee
Payback period: 12 months
Average turnover per month: $4,700
Royalties:
1st and 2nd months without royalty.
3rd, 4th and 5th months $135 per month.
From 6th month $170 per month.
Franchise fees: $4,700
Other current payments: none
Request Free Info

History of success for the franchise Adori сollection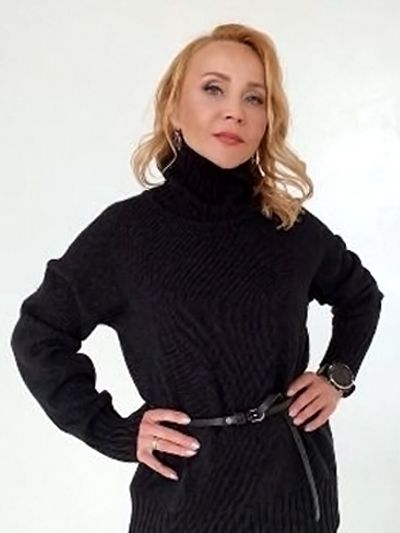 Irina Popovich director and founder of the knitwear production "Adorina"
Lives and works in the city of Nizhny Novgorod.
Married, 1 child.
Hobbies: running and learning foreign languages ​​(English, Italian).
By profession - knitter, operator of knitting and sewing equipment.
Graduated from the Nizhny Novgorod Institute of Management and Business, specialty: marketer.
Irina started at the "Chaika" knitwear factory, then worked for individual entrepreneurs and took private orders. In 2001, Irina decided to work for herself. I found a partner who invests money in the purchase of equipment: used knitting machines and other additional sewing equipment are bought.
The speed and power increased, the turnovers were growing, the Internet was not yet available, but it was a lot of orders - word of mouth marketing was working. This is how the first small team was formed: 2 knitters, 1 seamstress. There was a pronounced seasonality: autumn, winter and spring are the time to earn money, and then summer - stagnant months. The investor decides to withdraw from the business, sells his knitting equipment to a knitter, who decides to work independently. Ira was left without equipment and without a knitter, but she did not give up, she was able to organize everything from the very beginning and found money to buy equipment. Professionals from the factory (6 employees) came to her team, who work with her to this day and help developing the business. Irina owns the purchased areas for production and showroom.
Now the range of manufactured products: cardigans, dresses, jumpers, turtlenecks, trouser suits, vests, accessories, corporate clothing and school uniforms. In 2018, Irina passed certification and produces school uniforms, production volumes are about 3 thousand units over the summer.
This solved the issue of seasonality! Irina also empirically set up the correct marketing and put work with wholesale customers on the stream.
But even now, private orders are being carried out in production, and during the pandemic, Irina has developed a unique method of placing an order and making measurements online. Clients from Kazakhstan, Kyrgyzstan and Cyprus have become permanent. Some time ago, Irina and her husband bought a franchise, the experience was not successful.
But it is thanks to this experience that Irina knows how to help develop a business from scratch, what to teach and what is important to pay attention to. Irina is a lecturer in the course "Commercialization and Scaling of the Knitting Business".
Before deciding to buy a franchise, Irina advises to answer yourself 3 questions:
Will this be my hobby or my main income?
Will I work in a team and develop myself as a specialist (designer, constructor, custom knitter, project manager, etc.)?
Do I want to create my project and my brand?
If you are ready, you can start - send an application and find out the details.
Training
We are ready to help our partners in every way - to consult employees on the technologies of creating knitwear clothes, as well as train the owners to run their own knitwear business. The training is divided into blocks, the training format is online or at your company place.
The most important blocks:
Information block: a success story, what you need to know and know about the field of knitting, where to start knitting for order, organization of the production process (equipment, areas, workers).
Business processes: theoretical provisions, legal framework, labor relations, pricing. We will show real cases, both positive and negative, which we have already faced and know how to act.
Business development and marketing: how to "sell yourself" and a product, the importance of marketing based personal example, organizing sales in a showroom and on Internet platforms, working with wholesale and private clients.
Production training: working with equipment, everything about the yarn used in production (contacts, suppliers, features), patterns (where to get it), experience with contractors (designers, production, homeworkers), the secrets of making production cheaper (what you can save on).
And other secrets...

At the moment we can not connect you to the representative of this franchise.

Find other similar franchises in our catalog!
You need more information?
Send a request to get free consultation from the official representative of the company
Irina Popovich
Head of direction
Complete your request
The information is provided from public sources on the Internet
Ask a question about the franchise