Description of International Chain of ILS Language Schools Franchise
International Language School is a chain of English, Spanish, French, German, and Chinese language schools for adults and kids.
ILS is not just English language courses but rather a complete school with deep, systematic training. We offer programs for all ages and levels and provide high quality education aimed at achieving significant results. Every year, hundreds of our students successfully pass international exams and confirm their level of proficiency in foreign languages.
ILS today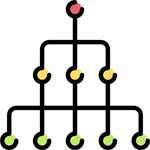 Chain of 12 schools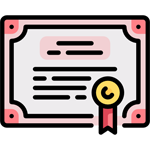 Internationally recognized CPE, TKT, CELTA certifications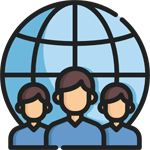 Accredited Cambridge Center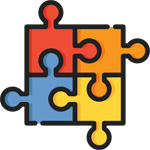 Summer language camp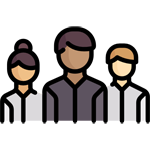 More than 100,000 graduates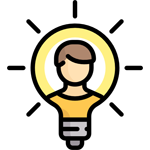 Students start at 2-years-old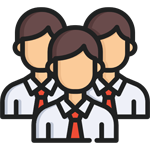 More than 70 teachers, including native speakers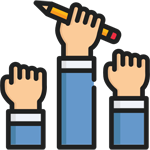 School preparation courses - Lomonosov school from scratch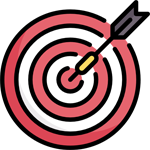 Unified State Exam preparation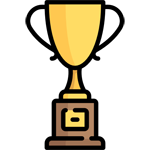 More than 15 years of successful teaching experience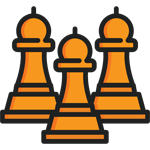 Related Programs
(Chess for kids, psychologist, speech therapist)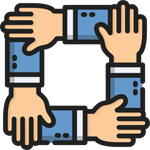 Year-round work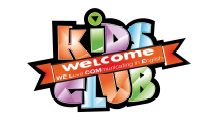 ILS childhood area
Kids Club WELCOME are child development centers with a resting café area for parents and year-round programs for kids:
English for kids from 2.5-years-old and up
Disney Club and Theater Studio
School preparation
Chess, art workshop, a speech therapist, and a psychologist
Children language camp
Franchise offer
We encourage you to become a partner of ILS international language schools chain.
ILS franchise includes:


International standards and up-to-date teaching methods

A well-developed chain of schools

Perfect knowledge of the Russian market


Open relationship with our business partners
Working with us, you get an opportunity to…
Become a preparation center for Cambridge English exams
Participate in annual teacher, language, and methodology trainings
Use a unique employee motivation system, excluding staff turnover
Have qualified assistance in obtaining a perpetual license
Apply unique technology to enter the market and interact with local government.
How much does ILS franchise cost?
ILS has the franchise fee of up to $5,850, with total initial investment from $58,350.
Initial investments: from $58,350.
Average Payback period is: 11 months.
Average monthly turnover is: $22,000.
Royalties:
1st year: $670 per month
2nd year: $1,000 per month
3rd year: $1,170 per month
Franchise fee: $5,850
Tips for selecting premises for the school.
Tips for getting a license.
Advising on hiring key staff and choosing native speakers.
Approximate plans for furniture and equipment placement (layout design for an additional fee)
Recommendations for staffing table.
Constant marketing support.
Promotional guides.
Marketing, templates of materials for opening and for further work.
Company's Brand Book.
Registered Trade Mark.
Assistance in developing staffing table.
Language camp.
Social networking and blogging.
Corporate discounts on buying printed materials.
SRM system.
Recommendations for choosing equipment.
Corporate discounts on buying furniture and equipment.
Opportunity to take part in the annual Charity Olympiad.
Support at all stages of work, including personal support of the brand founders.
Other current expenses: $6,670
Rent
Utilities
Connection services MTS + website
Consumables
Room cleaning services
Staff salary
Accountant
Taxes on salary
Bank expenses
Other
CRM
Advertising and PR
Royalties.
Request Free Info

Our teachers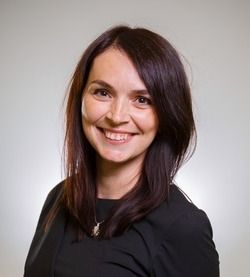 Inna Lysak
General Academic Director
Teaching is a part of my life. My life is a mix of creativity and optimism. I strive for self-development and get inspired by each new day. I am happy to work for ILS company as we are a cohesive team of professionals able to inspire and encourage students to get the desired results in learning English.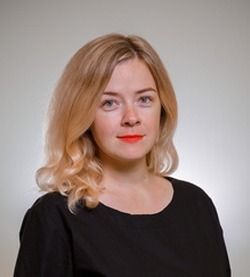 Yevgeniya Lukyanova
Academic director
We are dealing with the flowers of your life, your future and your hopes for the best. Therefore, our profession does not allow us to get bored or to do monotonous job. Our students motivate us for development, as they are proactive, progressive and extraordinary. I love them, moreover I adore them! I have been teaching kids for years and, by the way, learn a lot from them.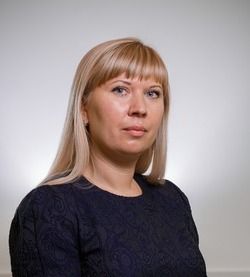 Tatyana Rumyantseva
Academic director
I am proud to say, "I am an English teacher". And I dare to hope I am a good one . Teaching is both my vocation and my path in life. The path I am walking on and I am not going to change it. The more I work as a teacher the better I feel fascinating pedagogical spirit.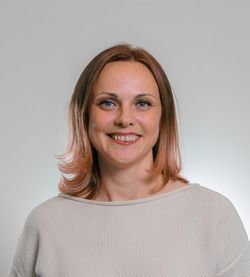 Viktoriya Timofeeva
Academic Director
Teaching is not only my job but also my hobby, and I enjoy getting deeper into it. I like my job, my team, and my students who create my everyday environment. I am glad to hear the voices as well as to see the eyes of students hungry for new knowledge.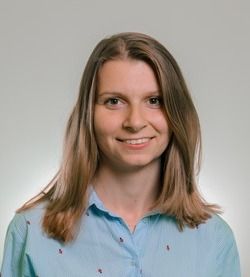 Yuliya Kovaleva
Academic Director
I try to spark curiosity in students, as I consider it the main incentive for learning foreign languages. It is easy to do within our classes because we teach our students both language and culture, traditions of other countries as well as provide them with the possibility to practice language-speaking skills.
Success story
ILS is a family business and it started from friendship. The friendship of our kids who were 2 years old when they met each other. It gave the birth to the idea of creating a new strong business called ILS language school.
It had taken some time before we opened our franchise school first and then our own school. Having intentions to provide our children with good education we enrolled them in English language school but we encountered the hassle of commuting to the school. Thus, we understood that education had to be not only of a good quality but convenient as well.
Since 2013 both our families have been managing ILS English language schools chain. The fact that our own children finished the school is the best proof of the high quality education we are proud of!
Best regards to you and your family,
Elena Zhukova and Violetta Korobova
Brand Founders
Request Free Info