Friendly English Franchise For Sale – English Language Studio
Friendly English Franchise For Sale – English Language Studio

Friendly English Franchise Opportunities
About the company
Friendly English is a network of language clubs for children from 4 to 17 years old and adults. The main principle of education is the student's individuality! Our mission is to enable as many children as possible to receive qualified additional education!
In 2016, the founder of the studio, Alexander Kovshov, together with his wife, having gathered the first 2 groups, rented a small office in the children's development center.
A year later, the project showed high results and a great demand for the services of high-quality additional language education. The first full-fledged studio was opened in 2017. At the moment, two language studios Friendly English are successfully operating in Belgorod.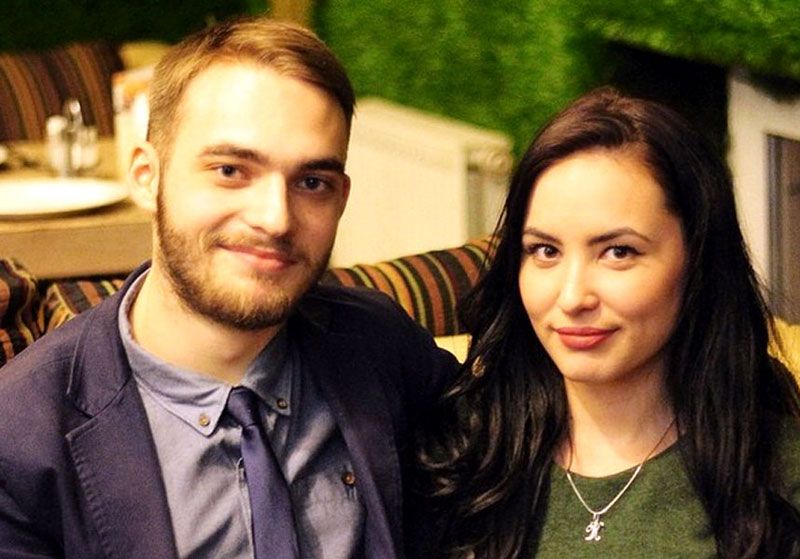 Teaching methodology - combined
We do not work according to a pattern, but we adjust the program to the age, level and even the emotional background of each specific group. We use different tutorials, as each has its own advantages. The teacher combines methods, collecting all the best from different sources.
Our key features
Flexibility - we have various formats (individually or in a group of up to 6 people, offline or online) and training programs (division by level and age, as well as group temperament), convenient schedule, summer intensives, themed holidays
Methodology - the optimal combination of traditional and communicative methods with the use of modern technologies
IT-technologies - own adapted learning platform
Professionalism and experience - teachers only with higher education and rich work experience
Trial lesson - a free trial lesson to familiarize yourself with the educational process in the presence of parents
Without skipping - the ability to continue your studies online on vacation or during a period of illness
Openness - parent group chats in messengers, for each group a separate chat with parents and the head of the studio for quality control
Payment system - monthly, the cost of classes depends on the age of the child and the format of education, payment is made for the actual number of lessons per month
Location - convenient location with parking and transport accessibility
Our uniqueness
Lies in proven educational effectiveness: our students fall in love with the language, improve school performance, and some even become teachers themselves!
Description of the franchise for the English language studio Friendly English
Educational services are a steadily growing market, and learning foreign languages ​​- especially!
Today, English language proficiency is an essential skill for a modern successful person.
But for the most part, public schools are not ready to provide the necessary level of preparation:
English lessons at school are learning the language in large groups, without any hint of an individual approach;
an illogical program, the main goal of which is to cover as many topics as possible in a year. With this approach, the quality of knowledge is secondary;
there is a problem with motivation, especially in those classes, where there is no division according to the level of language proficiency.
All this contributes to the development of private educational business, your own language studio is an investment in your successful future and in the future of our children!
We offer to open in your city the franchise of the language studio «Friendly English»
Studio format - 25 m² provides fast loading, payback and ease of management (a personal manager will provide you with "Requirements for the premises" and help you choose the best option).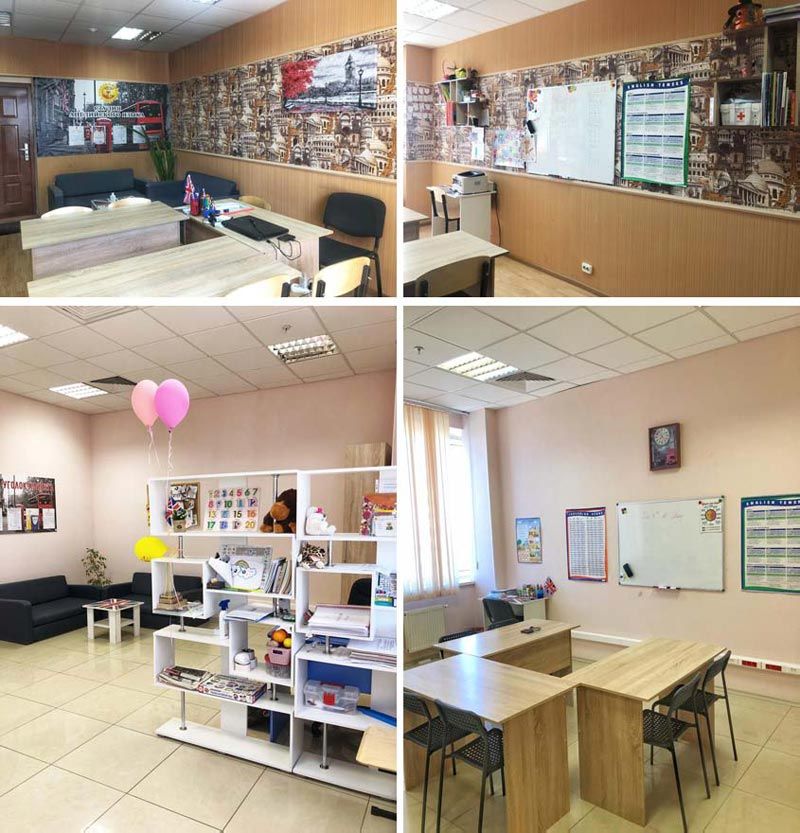 The minimum number of staff is 2 teachers. Your teachers become a mini-brand of your studio, so the teacher's work becomes as transparent and responsible as possible.
A small investment $2,000 is the organization of a studio (renovation, branding of premises, furniture and the first advertising campaign).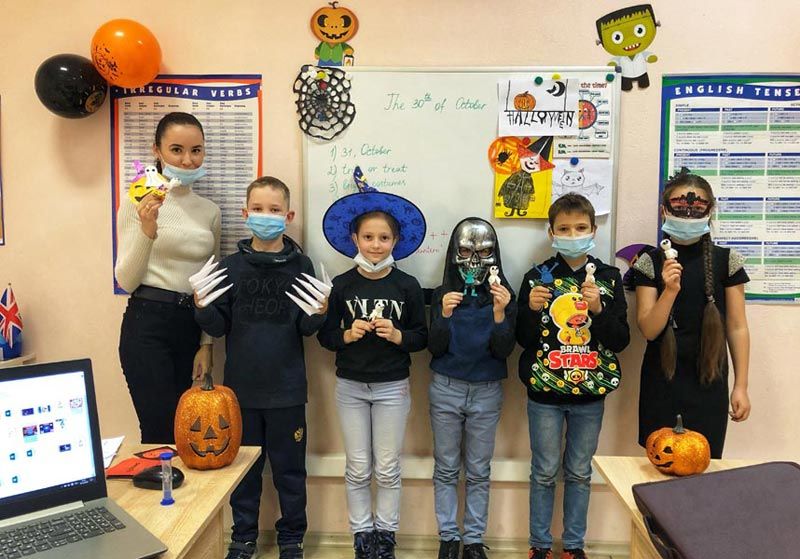 Support
Assistance in starting and running a business:

Demand audit in your city (with risks minimization).
Business guidelines and standards.
Customized CRM system.
Detailed instructions and assistance in the selection and assessment of premises.
Help in finding specialists.
Support of the methodologist of the company.
Recommendations for pricing.
Opportunity to transfer some parts of the business to the management of the parent company.

Training:

Of the owner for doing business.
The owner and teachers to work with the CRM system.
Teaching staff about programs and standards Friendly English, as well as working with an IT platform.

Marketing support package:

Creation and configuration of social medias.
Detailed content plan.
Social media calendar plan.
Setting up affiliate promotions.
Placing your contact information on the official website of the company.
Instructions for interacting with educational institutions.
Effective offline advertising tools.

Educational programs, trial lesson programs, summer intensives and themed holidays.
24/7 support of personal curator and head of the company Alexander Kovshov.
How much does the Friendly English franchise cost?
Friendly English has a franchise fee ranges from $2,700, with a total initial investment from $4,700.
Initial investments: $4,700
Rent
Repairs
Branding and decoration of the premises
Salary (for 1 month)
Legal entity registration
First advertising campaign
Purchase of furniture, equipment and educational materials
Communal expenses
Franchise fee
Payback period: 4 months
Average turnover per month: $3,200
Royalties: $220 (except summer months)
Franchise fees: $2,700
Other current payments: none
Request Free Info

History of success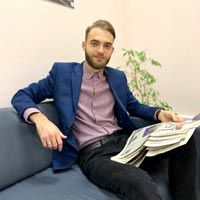 The founder of the network of English language studios is Alexander Kovshov in the studio of the Modny Boulevard business center in Belgorod.
The idea of ​​creating a large network of language studios came to me as a student. I would even call it a cry from the heart, a logical answer to what I, being a young student of the Faculty of Foreign Languages, saw in a regular high school. And there were those sad, dull eyes of children, who by the middle of the second grade had lost all desire to learn English.
However, in the class, which I was lucky enough to supervise, there were a few guys for whom learning was easy and joyful. As it turned out, they all studied the language additionally. Then I got the idea to create a place where learning the language would be simple, interesting and, most importantly, accessible, so that every parent could give their child such an opportunity. From that moment the history of Friendly English began.
The first studio was opened absolutely free of charge - together with my wife we ​​rented the premises of the former children's club for a percentage from turnover, and attracted clients through personal messages in social networks. Now, of course, such methods no longer work, but at that moment we managed to collect the first 2 groups. After working for a year and gaining experience, I issued a credit card with a limit of $1,350 and invested in additional furniture, minor cosmetic repairs and the first advertising campaign. And after only 2 months, paid off all debts and opened another studio in the very center of the city.
Today, Friendly English is a unique business management system, where costs are minimized, and efficiency comes first. In addition, this is a super customer-oriented service, not in words, but in deeds, which is confirmed even by anonymous customer surveys that we conduct regularly. And of course, Friendly English is a methodology that takes into account everything - the age, level, even the temperament of the student! Our goal is not to pass 5 topics in a month and not to prepare the child for passing some kind of test. Our task has always been and will be one - to TEACH. High quality, affordable and as comfortable as possible.
We invite for cooperation - active, ambitious and positive partners with a desire to develop and change the future today!
Friendly English Franchise Business model
Below is the calculation for the first year of operation!
The cost of subscriptions depends on age, training format and the number of lessons per month.
Average cost of a subscription per month:
off-line – $41
online - $51
Average number of subscriptions sold per month - 56 pieces
Average turnover per month – $2,300
Average expenses per month - $1,287
Average profit per month - $1,050
Payback - 4 months
Club expenses:
Premises' rent
Administrative expenses
Salary fund (2 teachers)
Advertising
Tax
Royalty
In the second year of operation, the average studio profit makes $1,600
Friendly English Franchise Advantages
The most important benefits are experience and support!
More than 5 years in the educational business, 2 successfully functioning studios in the city of Belgorod (population 390,000).
A business format, that survived the pandemic without losses.
Elaborated business model.
Detailed brand book.
Own adapted educational online platform for learning.
An opportunity to start a business from scratch for a starting entrepreneur, teacher.
The recommended marketing strategy before the opening and the services of our specialists will help fill the studio in the first month of work.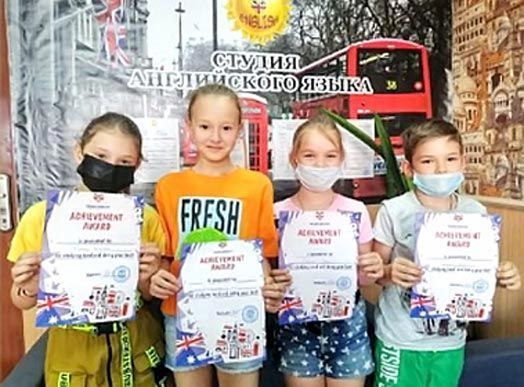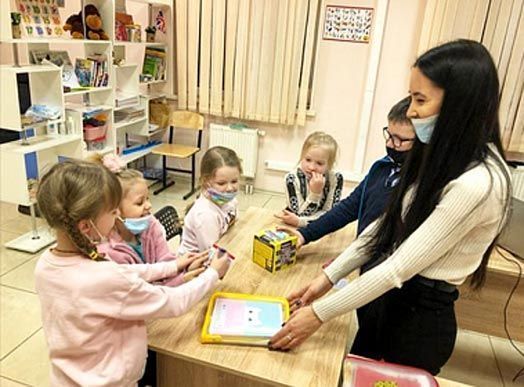 Starting investments from:

$4,700

Company type:

Education center

Year the company was found:

2017

Year of launching franchise:

2021

Own companies:

2

Sold subscriptions:

more than 2000
Information provided: IE Kovshov Alexander Evgenievich
Updated: 27.07.2022
Interested? ASK QUESTIONS ABOUT THE FRANCHISE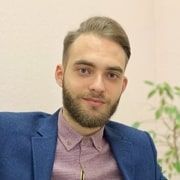 Feedback
Ask a question about the franchise