Gold Rush Franchise For Sale – Live-action Quest
Gold Rush Franchise For Sale – Live-action Quest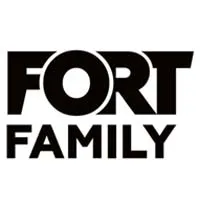 Gold Rush Franchise Offers – Cost & Fees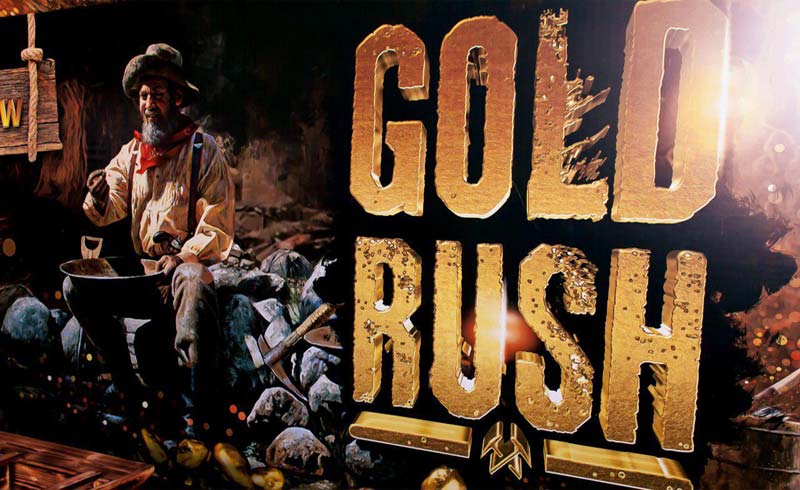 Gold Rush has developed the original event concept based on the eponymous TV show. The event offers an interactive format of live-action quest games for teams with people of any age. The quest game lasts 1.5 hours and is normally held by 1 to 3 hosts. Depending on the model of the event, the venue space may require at least 980 square feet with a ceiling height of 11.5 feet.
Gold Rush quest game scenarios are individually selected for each type of event. They are perfect for celebrating birthdays or graduations, hosting corporate parties or team building events. These quest games draw participants into the world of adventure from the first minutes and help develop team spirit. Players solve puzzles in a team in an atmosphere of drive and positive. And this is only a small part of what awaits the participants at the shows.
The franchise team has an extensive experience in launching franchise locations and guides new franchisees through the whole process, starting from the venue selection to equipment installment, negotiations with the landlords, etc. Each franchisee gets support and assistance from personal mentors as well as access to a private chat room where existing franchisees discuss similar issues, answer questions and share experiences.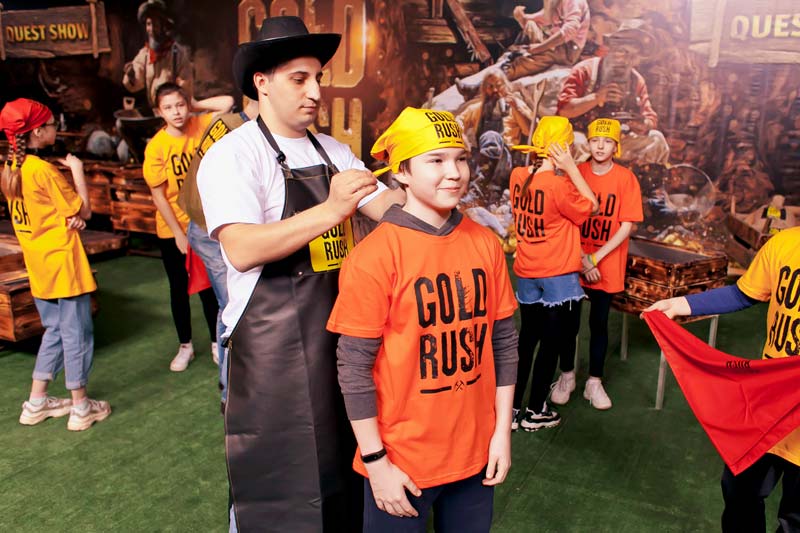 Size
Playground space - from 980 sq. feet*
Sales office space - from 16.5 sq. feet
*may be smaller or bigger depending on the format of a venue (mall, one-two story building, etc.)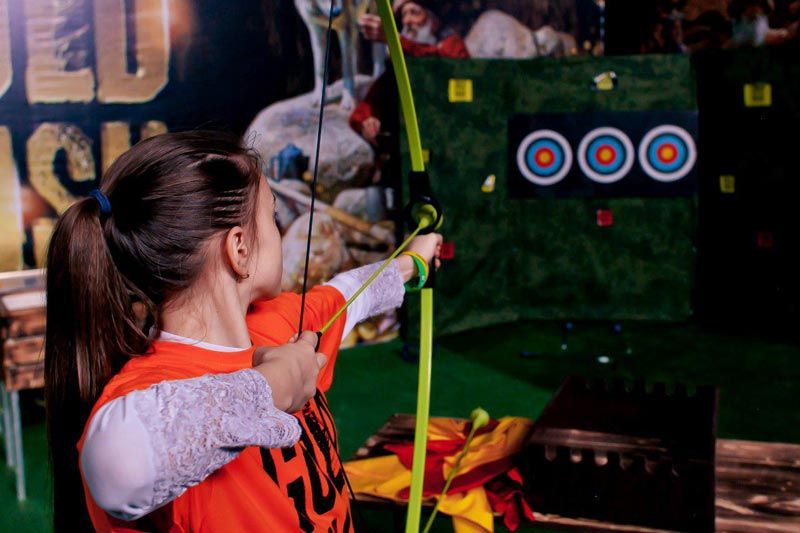 Gold Rush Franchise offer
Gold Rush offers a successful entertainment franchise for sale. The first Gold Rush location was opened in 2017 and by 2019 the business has gained huge popularity, growing and expanding across Europe and North America.
Today, Gold Rush has:
unique quest game scenarios for any event;
3 to 8 months average franchise payback period;
100 locations worldwide;
new locations opening in Europe and North America;
friendly franchisee community: we are a family, not "just business".
Gold Rush franchise is one-of-a-kind on the market with no direct competition. The franchise offers its franchisees marketing and IT support, a website, access to the Knowledge Base, as well as business mentoring from experienced franchisees and the entire franchisees community.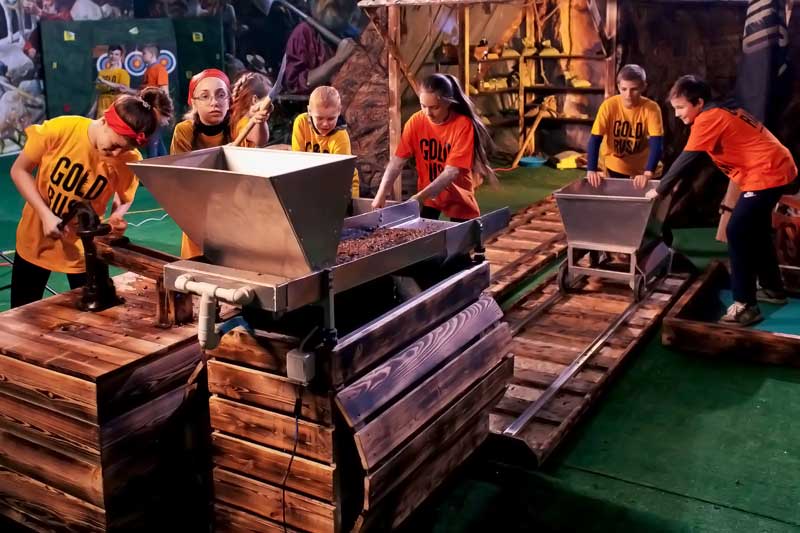 How much does Gold Rush franchise cost?
Gold Rush has the franchise fee from $80,000, with total initial investment of $140,000.
Initial investments: ~ $140,000
The initial investments can be attributed to the costs of:
marketing (setting up advertising campaigns, launching online advertising and creating promotional products);
venue preparation (banners, lawn, music and lighting equipment, a banquet area and other related expenses);
purchase of franchise and equipment, as well as its delivery;
fixed costs (office rent, manager's and supervisor's wages, software and communications, administrative costs and royalty fees);
miscellaneous expenses.
Payback period: 3 - 8 months
Average turnover per month: $80,000
Royalties: $100 per game
Franchise fees: from $80,000
Franchise fees include the use of brand, equipment, access to know-how and knowledge base, personal mentor, and access to franchisee' community.
Other current payments: from $6,000
Franchisee also pays rental, marketing expenses, royalty, taxes and salaries. Exact amount depends on number of games played per month. Usually it takes about 45% of monthly turnover.
Request Free Info

Business model of Gold Rush Franchise
Gold Rush franchise's business is big live-action quest shows for children and adults based on the famous TV show and historical period. The franchisees' business activities focus on sales online marketing channels (used as the main source for attracting customers and driving traffic) and event planning/execution based on provided scripts for individual quests.
The cost of each quest game is determined by the franchise owner for each location based on the minimum of 20 games per month needed for a quicker reach of break-even point. The main expenses of the franchisee are staff remuneration, rental of venues, taxes and marketing promotion.
Regular expenses include:
office and venue rental;
employee salary (fixed);
software and communication costs (website, Internet, mobile service, etc.);
administrative costs;
royalty (fixed per month).
Average regular expenses amount to $1,500 per month.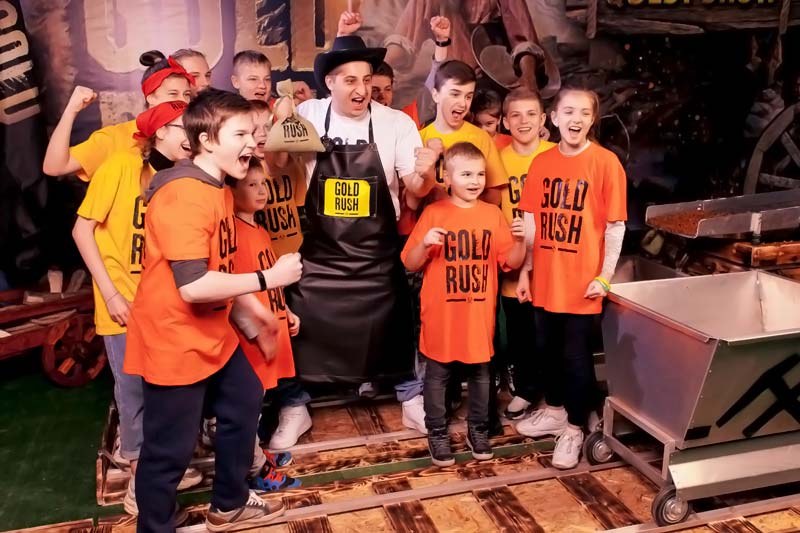 Initial investments include:
marketing (setting up advertising campaigns, online advertising costs, POSM);
venue (banners, lawn, music equipment, lighting equipment, banquet area and other expenses);
franchise fee (franchise and equipment purchase and delivery);
miscellaneous expenses.
Average initial investments amount to $140,000.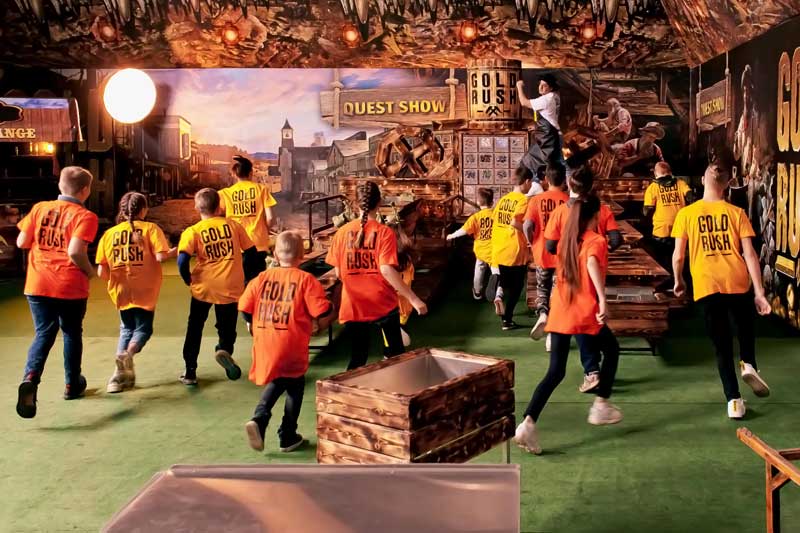 Variable expenses include:
employee salary (KPI for game hosts, administrator, DJ);
playground rental (fixed per game);
marketing;
playground and programs/scenarios development, supplies;
royalty (fixed per game);
taxes;
unforeseen expenses of 0.5%.
Variable costs depend on the number of games played and can vary between $6,000 and $20,000.
Net profit margin depends on the number of games/sales and can be calculated by deducting all costs and expenses. The net profit values may range between $2,500 and $20,000 and higher.
The average payback period is 3 - 8 months.
Requirements to become a partner:
Ability to register and form a separate legal entity;
Ability to launch a playground and open a sales office;
Enough funds to promote the business for the starting period of 3 months.
Factors to consider when buying a gold rush franchise:
Accepting the vision and values of Gold Rush and the parent company;
Business management experience;
Readiness to work and achieve results.
Gold Rush Franchise advantages
well-known brand and respected business owners;
unique franchise business concept with no direct competitors;
availability of business regardless of the season and weather conditions;
short payback period;
no age restriction;
active online community of franchisees, who are always willing to help with any issue, provide encouragement and motivation.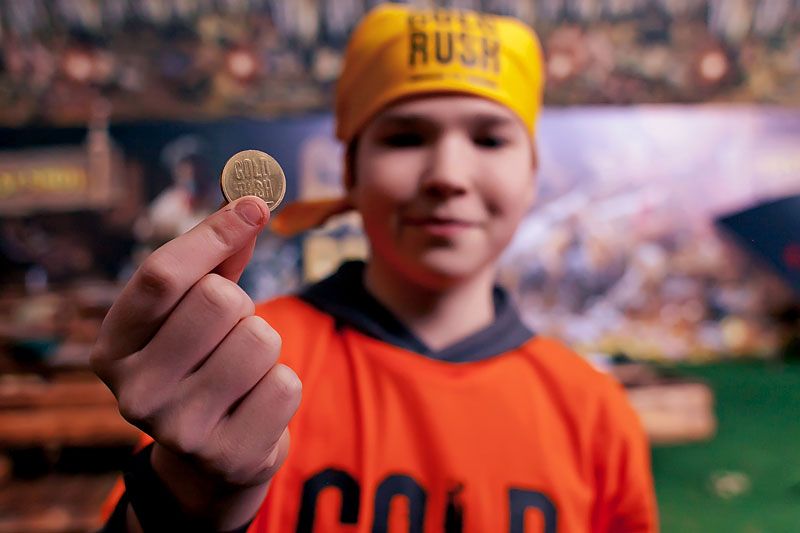 At the moment we can not connect you to the representative of this franchise.

Find other similar franchises in our catalog!
You need more information?
Send a request to get free consultation from the official representative of the company
Daria Kravchenko
Sales Manager
Complete your request
The information is provided from public sources on the Internet
Ask a question about the franchise