PALERMO COFFEE Franchise For Sale – Сoffee Сhain
PALERMO COFFEE Franchise For Sale – Сoffee Сhain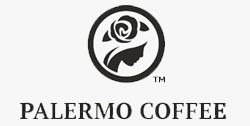 PALERMO COFFEE Franchise Opportunities
PALERMO COFFEE - a network of coffee houses, which has its own production of freshly roasted coffee and homemade pastries.
In PALERMO COFFEE coffee houses we either offer SPECIALTY coffee - exclusive high quality beans, - and classic types of coffee beans. As well as more than 17 varieties of tea.
In January 2019, PALERMO COFFEE became the first manufacturer to be awarded with a certificate under the "Made on Don" brand.
Due to the loyal price policy, PALERMO COFFEE maintains an ideal price-quality ratio, which is confirmed by hundreds of positive reviews from coffee shop guests and high ratings on the Internet.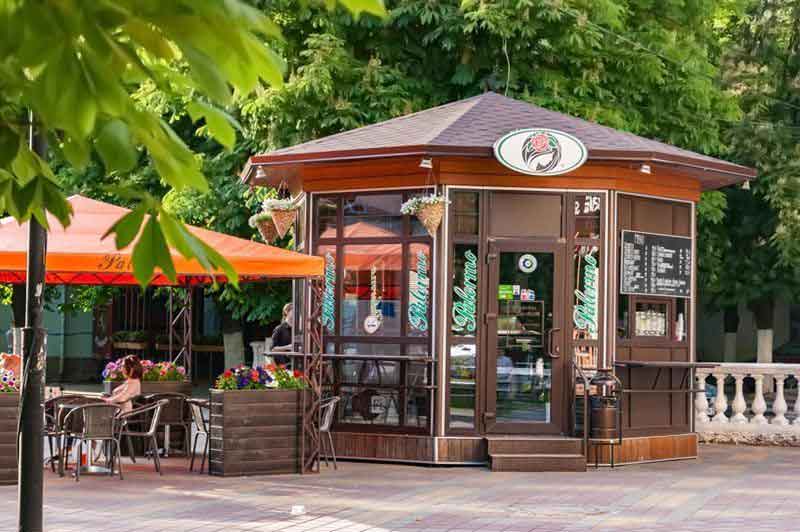 We are proud of our coffee!
Raw materials only from carefully selected, reliable suppliers;
unique roasting profiles developed in collaboration with coffee market professionals;
using in work only modern professional equipment.
Bakery products
Own production of homemade pastries according to the Italian recipe;
only natural ingredients of the highest quality;
deliveries to coffee houses "PALERMO COFFEE" directly from production.
Staff
High level of service quality, with an individual approach to each guest;
friendly, honest and smiling staff - this is about "PALERMO COFFEE";
training center "PALERMO COFFEE", where experienced specialists train new staff, as well as conduct regular trainings to improve the skills of existing employees;
own effective personnel management system.
We never stand still and are in constant development and self-improvement - we open new coffee houses, invent new tastes and sharpen our skills.
We are ready to share our experience and acquired knowledge, therefore, we invite you to join our network and develop together with PALERMO COFFEE.
We invite you to become a part of the PALERMO COFFEE chain of coffee houses. For 10 years of work, we have masterfully learned not only to roast beans, but also to effectively manage coffee shops.
Our business model has successfully proven itself - all coffee houses after opening reach the break-even point in the first 2 months, reach the planned turnover in 8 months and pay off in about 1 year.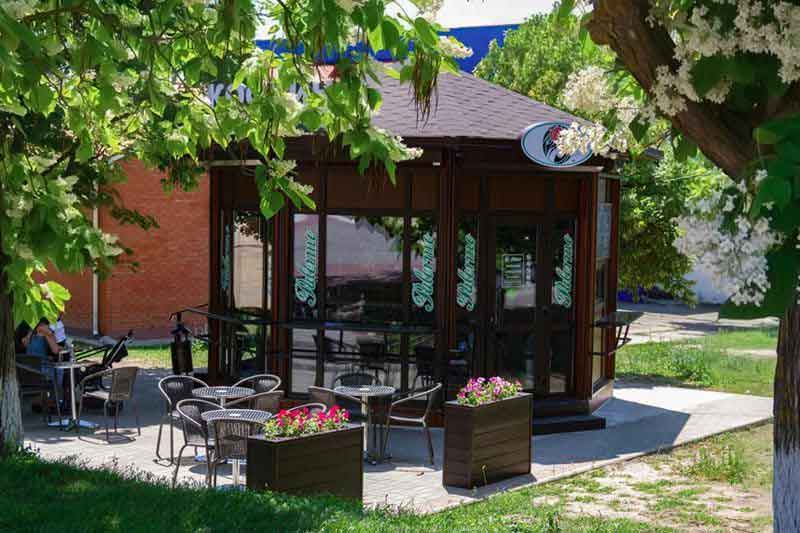 Formats of cooperation
"PALERMO MINI" format.
Mini-coffee shop, covering an area of ​​2-4 m².
Investments: without a pavilion from $12,500, with a pavilion from $19,500.
Return on investments: without a pavilion from 8 months, with a pavilion from 13 months.
"PALERMO STANDARD" format.
A coffee house, occupying an area of ​​10-18 m².
Investments: without a pavilion from $19,000, with a pavilion from $26,000.
Return on investments: without a pavilion from 9 months, with a pavilion from 13 months.

Recommendations for the location of PALERMO MINI and PALERMO STANDART format coffee houses: without a pavilion - shopping and fitness centers, swimming pools, cinemas, water parks, large gas stations; with the installation of the pavilion - central and pedestrian streets, embankments, parks, maximum proximity to educational institutions, as well as large enterprises.
"PALERMO EXCLUSIVE" format.
Coffee house, covering an area of 21 m².
Own development and patented construction technology "PALERMO COFFEE".
Investments: from $52,000.
Investments return period: from 15 months.
Recommendations for the location of the "PALERMO EXCLUSIVE" coffee house: central and pedestrian streets, embankments, parks, maximum proximity to educational institutions, as well as large enterprises.
It is also possible to open a full-scale coffee house "PALERMO COFFEE" of free planning, with a large number of seats. This format implies the development of a project from scratch, in accordance with the financial capabilities of the Partner and other requirements.
The placement of this coffee shop is recommended in passable locations with maximum pedestrian traffic, preferably with a separate parking lot.
The cost of an open-plan coffee shop is calculated individually.
Investments return period: from 20 months.
If you are the owner of an operating coffee shop, you will also be welcome in the PALERMO COFFEE team. We will help you refit and decorate your coffee shop in accordance with the standards of "PALERMO COFFEE" and share secrets based on business experience.
Training and support
PALERMO COFFEE specialists will support Partners at every stage of work.
At the stage of starting a business (content of the franchise fee):
Work under the proven brand "PALERMO COFFEE";
Individual business start-up plan;
Knowledge base for effective coffee shop management;
Individual financial model with the calculation of the return on investments;
Marketing development plan;
Supply of equipment and consumables from trusted suppliers at special purchase prices;
Help in choosing the location of the coffee shop;
Design and project with the arrangement of pavilion equipment;
Assistance in recruitment (online);
Staff training at the Training Center PALERMO COFFEE;
Advice and support from business owners.
After the opening of the coffee shop (royalty composition):
Special purchase prices for coffee, tea and pastries;
Regular deliveries of products;
Advanced training of employees in the Training Center (according to the schedule agreed with the Management Company);
Software for coffee shop management;
Placement of information about the Partner's coffee shop on the federal website and social media;
Layouts of marketing materials;
Participation in federal marketing campaigns;
Legal and accounting support;
Regular audit of business activities and the level of services provided with comments and recommendations from the Management Company.
How much does the PALERMO COFFEE franchise cost?
PALERMO COFFEE has a franchise fee ranges from $2,500, with a total initial investment from $12,500.
Initial investments: from $12,500
Payback period: from 8 months
Average turnover per month: from $5,400
Royalties: from 3,5%
Franchise fees: from $2,500
Other current payments: none
Request Free Info

Calculation of profit under the PALERMO COFFEE franchise
PALERMO COFFEE partners earn by maintaining the optimal number of sales, as well as by increasing the number of checks, which is possible due to maintaining a high level of service.
What the coffee shop offers:
Coffee / tea to go / inside the cafe
Italian pastries to take away / inside the cafe
Sale of packaged coffee of own roasting PALERMO COFFEE
Sales of beverages and chocolates from third party vendors
The average number of checks with PALERMO MINI format is 60 checks per day
Average annual markup to the cost of sales - 70%
Franchise purchase requirements
In order to become our Partner, you need to have your own funds to open a coffee shop.
In the PALERMO COFFEE team we welcome entrepreneurial experience and we will also be glad to see newcomers in doing business.
Requirements for the premises
We help partners with the selection of a profitable location for a coffee shop.
We have developed a successful business model for cafe management, attracting guests and configuration (effective ratio of space, assortment and staff).
Advantages of the PALERMO COFFEE franchise:
The company is at the stage of sustainable growth;
Impeccable reputation in the market;
Unified management concept for PALERMO COFFEE coffee houses;
Individual financial model for your business;
Training center "PALERMO COFFEE";
Own coffee shop management software;
An effective marketing strategy for your business;
Support from the specialists of the Management Company;
High quality coffee of own roasting - exclusive on the market;
Homemade Italian pastries of own production based natural ingredients.
Focusing on the potential financial opportunities and expectations of our future partners, we have prepared business plans for opening and launching coffee shops of several formats. For each of the formats, we provide the opportunity to manufacture pavilions according to our drawings and diagrams, which will significantly reduce the time spent on launching a coffee shop.

At the moment we can not connect you to the representative of this franchise.

Find other similar franchises in our catalog!
You need more information?
Send a request to get free consultation from the official representative of the company
Ekaterina Ababiy
Franchise Sales Manager
Complete your request
The information is provided from public sources on the Internet
Updated: 11.02.2022
Ask a question about the franchise