Questoria Franchise For Sale
Questoria Franchise For Sale

Description of the franchise Questoria
Franchise Questoria has the format of "smart entertainment" for birthdays, corporate parties and kids holidays. We conduct social role-play games, where everyone becomes a participant in a twisted plot, having their own storyline and goals - to find a criminal, to steal an artifact, not to turn into a zombie, etc…
You can never predict the resolution and it depends solely on the player's actions how the game will end.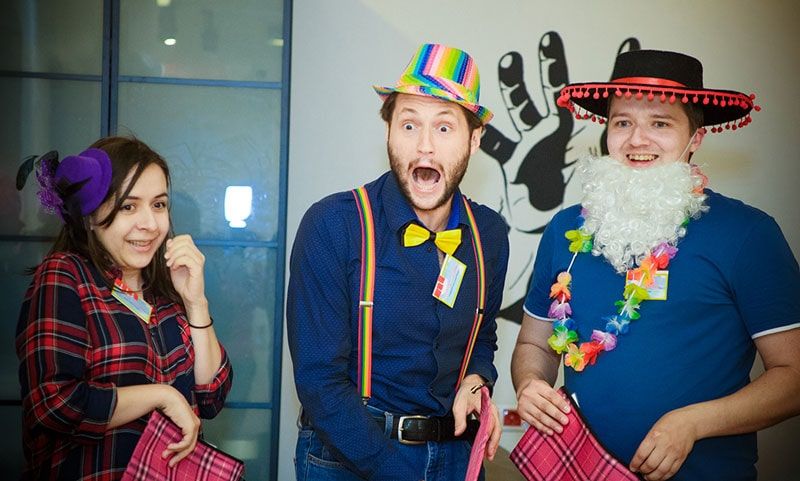 Franchise advantages of Questoria
Advantages of the product:
People always want bread and circuses. Thus Questoria will always be relevant and in demand at any holiday event. People also want to be somebody else, take on some role. Questoria gives the opportunity to turn into someone else and bring to light your talents and abilities.
Advantages for franchisees:
From the business point of view Questoria is attractive due to the following:
a comfortable starting fee (for example, if compared to escape-the-room quests);
no need for rented space and associated costs at the time of business start;
Questoria offers a unique product that brings joy and emotions to both players and business owners.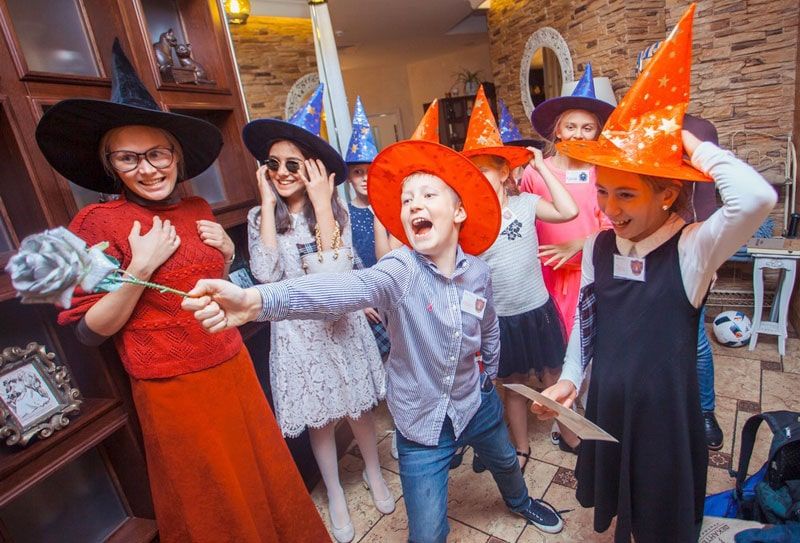 Size of stores, sales offices
It is not necessary to start with the Questoria Center. If franchisee or Master Franchisee decides to do so, then.
Franchise offer
As the franchiser we offer you a ready-to-operate business model, development and advertising strategies, the set sales procedures, the infrastructure and the promotional materials.
You, as the franchisee, can organize games anywhere: in cafes and coffee shops, offices, home holiday parties and so on, and pay us back a share of your revenue.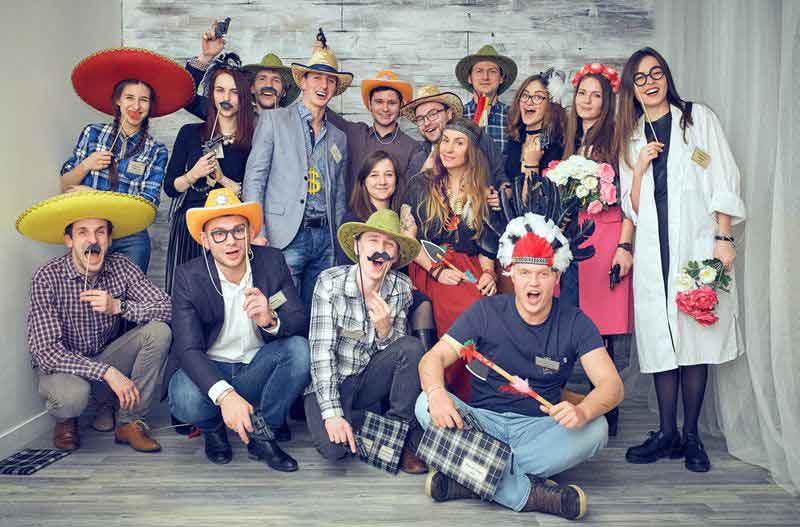 How much does Questoria franchise cost?
Questoria has total initial investment from $3,140.
Initial investments: An individual Franchise total initial investment starts at $3,140.
That includes: a lump-sum payment, 2 completely ready game-sets to offer as a starting range.
You do not need to rent a space to hold your games - you can have them anywhere: in a cafe, outdoors, or in the client's office.
Additional costs to start the franchise: purchase of some basic props for the games (about $200), the cost of shipping game-sets to your region and PPC advertising costs.
Payback period: 3 - 5 months.
Average turnover per month: depends on the city population.
Royalties: 20%.
Lump-sum payment: Same as with the initial investment.
Other current payments: Royalties (monthly), PPC advertising costs.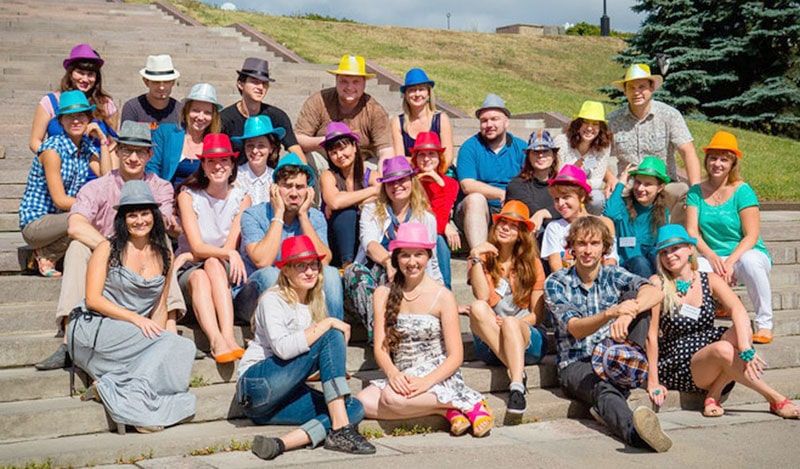 Success Story
In the fall of 2009 Questoria was launched in St.Petersburg with its first game "A Shelter for a Killer". Six months later people started playing Questories in Moscow.
Seven years later Questoria already has a partner network in 62 cities of Russia, Ukraine, Belarus, Kazakhstan and Kyrgyzstan. And at the end of 2016 Questoria rolled out to Boston, USA, becoming a transcontinental franchise network.
Request FREE Info

Business model
Franchisee gets profit on:

holding corporate events, kid's parties, birthdays, theme parties with friends;
a warmed-up audience: among our players are fans of intellectual entertainment, Mafia clubs, escape-the-room quests and our event customers feature many IT specialists and bank employees;
holding corporate events, where prices differ from place to place, based on the market situation of a particular city.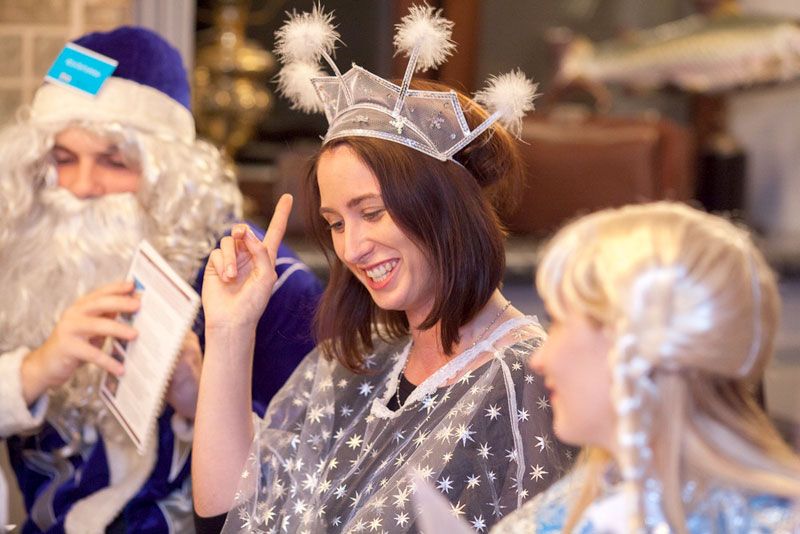 Request FREE Info

Requirements to buy the franchise
You are Russian-speaking person, well-organized, adequate, can follow processes, set tasks and get them done
It would be very cool, if you have some skills in the field of marketing, advertising, have experience in the entertainment and leisure industry
You like to give people emotions and want to make money in the entertainment market - you are our person :-)
Requirements for the room
Questories are not tied to certain premises - games can be held anywhere: in a cafe, in a client's office or outside.

At the moment we can not connect you to the representative of this franchise.

Find other similar franchises in our catalog!
You need more information?
Send a request to get free consultation from the official representative of the company
Nikita
Complete your request
The information is provided from public sources on the Internet
Ask a question about the franchise