Altairika franchise on the EdTechReview 2020 Conference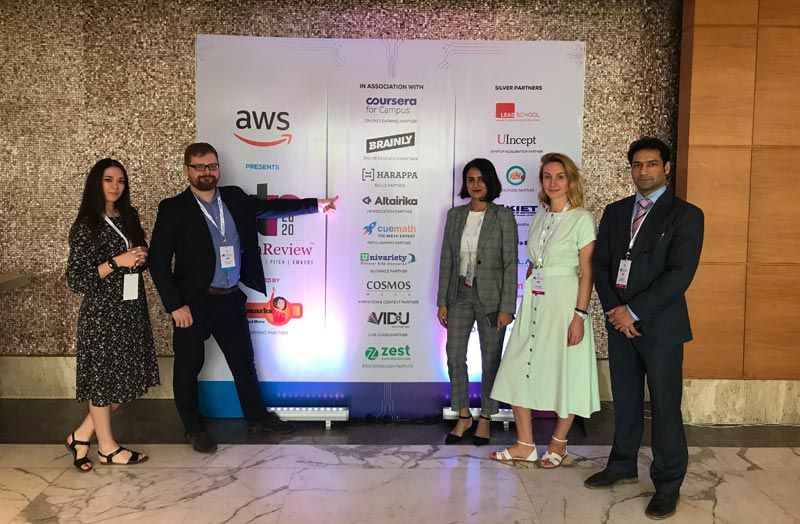 Employees and partners of Altairika franchise spend a lot of time on business trips: we go to other countries for exhibitions, conferences, meetings with potential buyers. Today we will tell you how EdTechReview, a conference in Delhi, India, was held.
India is one of the main markets for the development of the Altairika franchise at this moment. This country is very promising for us: children there really need quality and modern education. That's why we went to EdTechReview, India's largest gathering of specialists in the field of educational technology. Its participants are founders of various projects, investors, directors of educational institutions from more than 10 countries. Our company was represented there by Konstantin Urvantsev, the founder of Altair Digital holding company, other senior managers and native sales specialists from India.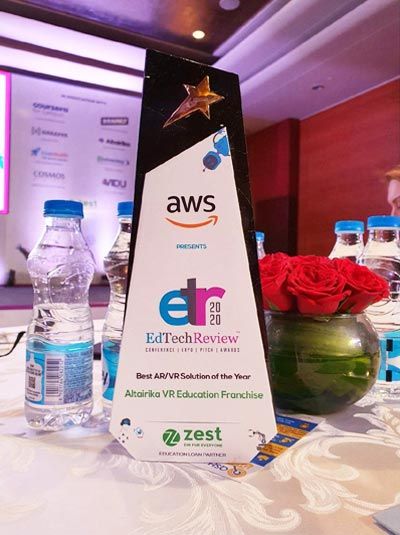 On March 6, 2019, Altairika team spoke at the EdTechReview conference on the topic of learning with virtual reality. We talked about how VR positively influences the learning process and why personal experience is so important in education. We were happy to speak to the professionals of our business and our colleagues! In addition, Altairika was the gold sponsor of this event.
When all the presentations were over, the awards ceremony began. Altairika franchise won the "Best VR/AR solution of the year" prize! We are grateful to the organizers of the EdTechReview conference and our Indian partners and customers. Soon we will go to India again for new exhibitions to get more awards!
Learn more about Altairika franchise
DIDN'T FIND WHAT YOU WANT?
ASK THE EXPERTS