VR Education in pandemic world — webinar from Altairika franchise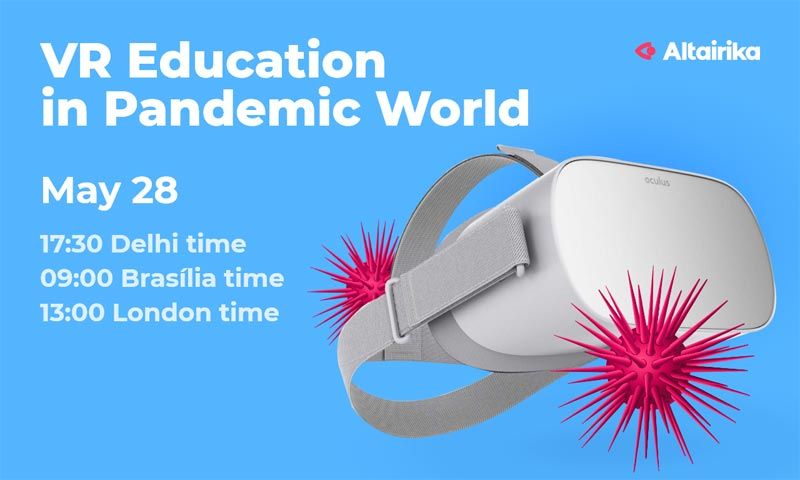 The COVID-19 pandemic, self-isolation and general lockdown have all had a major impact on education in all countries of the world. On May 28 the Altairika franchise team will hold an open webinar on "VR Education in the Pandemic world". Our technical support and international sales specialists, will answer the most worrying and frequent questions, such as:
VR and the pandemic. How do partners of the Altairika franchise continue to work during the pandemic?
How do we support our existing partners in times of crisis?
Portable or Stationary franchise: what to choose?
How to work during the pandemic with schools on lockdown and many more.
We will also discuss several business cases and useful advice from our partners in Oman and Dublin.
The Altairika Franchise network includes 103 partners in 18 countries and provides unforgettable lessons in the VR format for children aged 6 and above. We are making education accessible to children even in the remotest corners of the world!
DIDN'T FIND WHAT YOU WANT?
ASK THE EXPERTS