China International Franchise Expo in 2022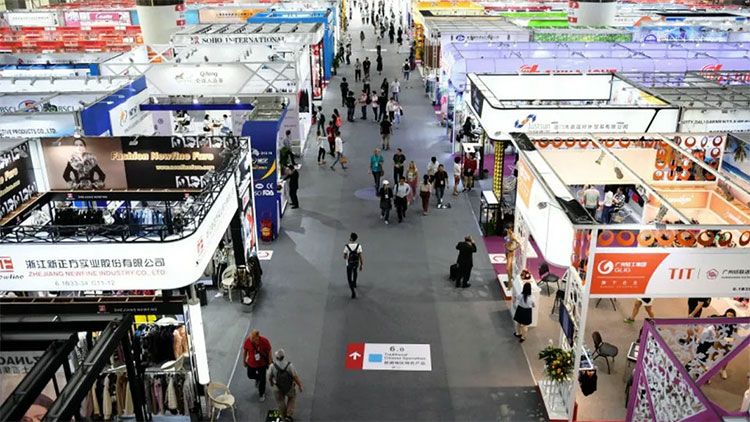 The China International Franchise Expo is planned for 26-28th February, 2022. It is one of the most well-known and largest events on the Chinese market. It usually takes place twice a year for 21 years and has constantly been supported by departments and media. One of the most persuasive indicators of the CIFE is the fact that the majority of exhibitors return to the event for years. The exhibition covers a lot of industries including Product & Service, Education, Beauty & Spa, Health & Fitness.
Visitor Profile:
Potential Franchisees / Master Franchisees / Licensees / Licensing Agents
Entrepreneurs seeking franchising and new business opportunities
Individuals pursuing strategic partnerships
Manufacturers, distributors and wholesalers looking for licenses to enhance their products
Investors, Venture Capitalists and Business Developers
Business owners looking for franchising and licensing information
Chain store operators seeking alternative distribution and reorganisation methods
Anyone from the franchising & licensing industries
Anyone else who wishes to find out what franchising and licensing is all about
Franchise Product & Service Categories:
Accounting / Tax Services
Adult Education
Apparels / Shoes & Bags
Associations
Bakery / Confectioneries / Snacks / Specialty Food
Beauty / Spa
Beverages / Ice Cream/ Yogurt
Business Coaching & Training
Childcare / Child Development
Computers / Electronic Products
Consultancy Services
Convenience Stores
Entertainment & Games
Fast Food / Restaurants
Franchise Suppliers / Retail Equipment & Technology
Gifts / Stationery
Health & Fitness
Home Furnishings / Furniture
Homewares / Storage Products
Internet / Online Services
Jewellery / Fashion Accessories
Laundry Services
Legal Services
Printing Services / Printer Consumables
Land Banking / Real Estate / Shopping Malls
Senior Care Services
Sign Products & Services
Date of the conference: February 26-28, 2022
Venue:
China Import and Export Fair(Canton Fair Complex)
China, Guangdong Province, Guangzhou,
Haizhu District, Zhanchang W Rd, Xinjiao Town
Contact Details:
Foro International Group
Tel: 86-20-3826-5758
E-mail: 2001@foro.cn
View all franchise opportunities
DIDN'T FIND WHAT YOU WANT?
ASK THE EXPERTS