Crazy Black Friday Offer from Tenacious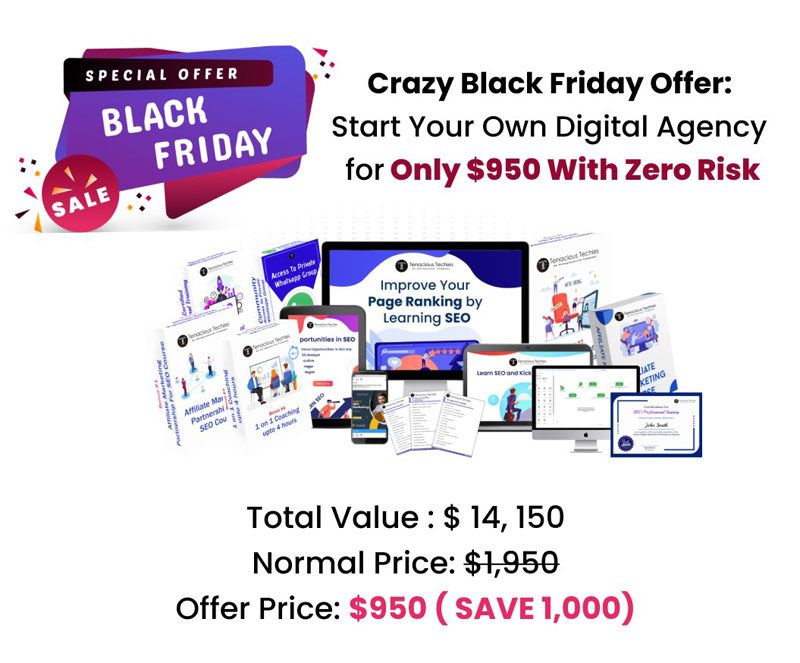 Crazy Black Friday Offer: Start Your Own Digital Agency for Only $950
What is a Digital Agency?
A digital agency is a company that provides online marketing, app development, and web design services. They are often involved in creating and managing online campaigns for their clients. A digital agency may also offer other services such as email marketing, social media management, video creation, storytelling, mobile app development, website development, and search engine optimization.
The term "digital agency" can be used to describe a wide range of companies, from small businesses to large corporations. However, all digital agencies share one common goal: to help their clients succeed online.
There are many benefits to working with a digital agency. First, they have the experience and expertise necessary to create effective online campaigns. Second, they can save you time and money by managing your campaign from start to finish. Finally, they can help you reach your target audience more effectively than you could on your own.
What do you need to start a digital agency?
If you've ever thought about starting your own digital agency, now is the time. This Black Friday, you can get everything you need to start your own agency for just $997.
This deal includes a comprehensive training course that covers everything from social media marketing, sales, and project pricing to search engine optimization. You'll also get access to private coaching to work directly with the successful agency owner, where you can learn and implement.
Best of all, this deal comes with a money-back guarantee, so you have nothing to lose. So what are you waiting for? Get started today and build the agency of your dreams. The benefits of starting a digital agency.
What do you need to make sure you are successful?
The only thing you need is the passion to start your own successful digital agency and to help other business owners succeed online. You simply need to learn and follow the process developed by Tenacious Techies to secure your very first client either on a full-time or part-time basis.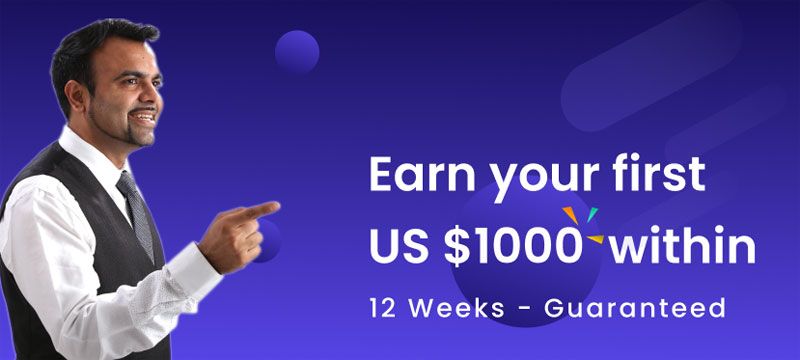 What will you get when you join the Black Friday offer?
You will have complete tools and training which is required to get started. The best part of the program is, you don't need to have any technical knowledge, hire a team, or need to get an office, you have the opportunity to work from home or any part of the world.
Some of the many things which you get when you join the Tenacious Techies Partner Program
Your own branded Website
Logo Creation
Hosting
SSL
SEO Training
Sales Training
Coaching
Marketing Material
Proposal Template
Ad Banners and much more
How to get started with your own digital agency?
Are you sick of the 9-5 grind? Do you want to be your own boss? If you're entrepreneurial and have a passion for marketing, then starting your own digital agency may be the perfect opportunity for you.
With technology becoming more and more integrated into our everyday lives, there's no better time to start your own digital agency. And with Black Friday just around the corner, there's never been a better time to get started. For a limited time, you can start your own agency for just $997.
So what are you waiting for? Take advantage of this amazing offer and get started on building your dream business today!
Why Tenacious Techies?
Established in the year 2011, Tenacious Techies has over 11 years of experience in running a successful digital business. With clients across the world and over 351+ Projects completed till date, you will be working with a highly reputed company.
Inquiry today to know how you can start your highly profitable digital business.

DIDN'T FIND WHAT YOU WANT?
ASK THE EXPERTS