EFN Franchise Fair 2022 in Brazil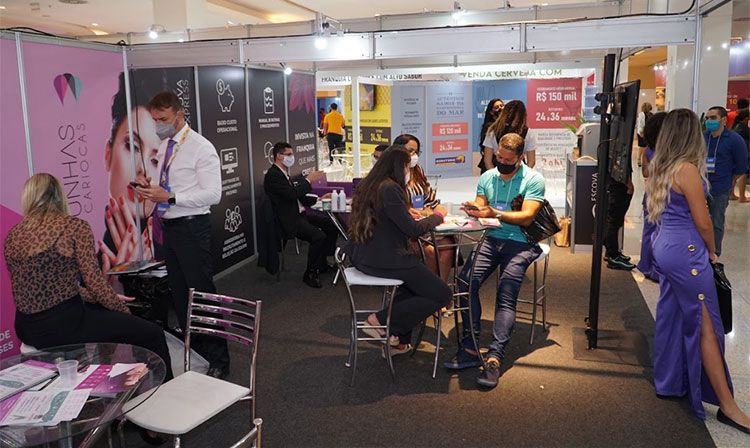 EFN is a franchise event that is organized in the North and Northeast of Brazil for franchisees, entrepreneurs, investors, suppliers and other professionals related to franchising. The event mostly focuses on Banking & Finance, Equipment & Service, Education, Food and Clothing Industries. The next event will take place on March 24-26. As usually, it will provide new networking and business expansion opportunities for entrepreneurs. The exhibition is a good chance for visitors to get to know about the most profitable franchise niches..
Some of the exhibitors include:
Mr. Mix, RST, Depil Concept, Mahogany, Odontoclinic, Dry Jet, Coxinha No Pote, Grau Profissionalizante, Acai Nocilo, Agape.
Exhibitor Profile
Food
Beauty and natural products
Toy and leisure
House and construction
Communication
Education and training
Small kitchen appliances
Entertainment and leisure
Hospitality and services
Computing
Cleanliness and conservation
Fashion, health and beauty
Furniture, decorations and gifts
Health
Automotive services
Educational services
Services and other businesses
Clothing
Date of the Expo: March 24-26, 2022
Venue:
RioMar Recife
Av. República do Líbano, 251 - Pina,
Recife - PE, 51110-160, Brazil
Contact Details:
Insight Fairs and Business
Phone: (81) 3049-2549 / (81) 3049-2449
Email: contato@insightconecta.com.br
View all franchise opportunities
DIDN'T FIND WHAT YOU WANT?
ASK THE EXPERTS