Franchise and Licensing Expo in Malaysia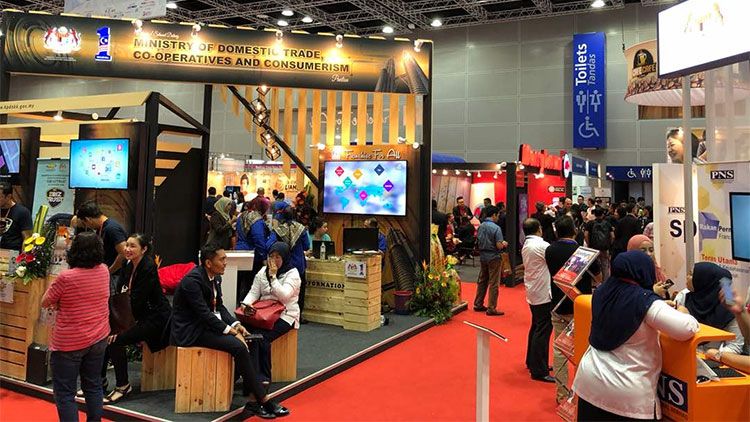 Franchise & Licensing Expo in Malaysia is scheduled for 8-10th of April. The event is estimated to attract more than 10,000 visitors and 150 Exhibitors. The Fair will include a lot of opportunities for visitors. They will have a chance to get to know about successful franchise brands, attend useful workshops and seminars and meet face-to-face with consultants. The participants will receive a good chance to promote their brands and generate profitable contracts.
Why Visit
See the most successful franchises + brand new opportunities from every industry. You can find invaluable information about franchising and licensing!
3 days only! This is your only opportunity to meet with the hottest businesses face to face. Save Hundreds of Hours of Research Time!
Take control of your future and increase your income. Get the info you need to find the business that is right for you!
Who Should Exhibit
Automotive
Beauty, Health & Spa
Business & Law Consultation
Design & Marketing
Education
Fashion
Fintech & Payment Online System
Finance / Property
Food & Beverage Brands
Home & Living
Investment
Kindergarten, Academy & Tuition Centre
Laundry & Services
Mobile Apps
Retail & Equipment
Pos System, IT & Security System
Tour & Travel
Wine & Gourmet
Date of the Expo: 8-10 March, 2022
Venue:
Sunway Pyramid Convention Centre (CP3)
3, Jalan PJS 11/15, Bandar Sunway,
47500 Petaling Jaya, Selangor, Malaysia
Contact Details:
Tel: +(60)12-664 7839
E-mail: MFL@boldsqm.com
View all franchise opportunities
DIDN'T FIND WHAT YOU WANT?
ASK THE EXPERTS