Franchising is the fastest growing sector of the Mexican economy in 2020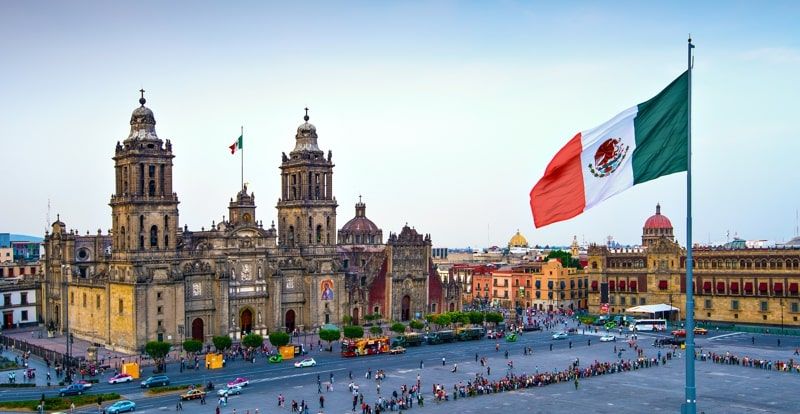 The franchise sector in Mexico could grow up to 8% during 2020, it is one of the highest results in the country.
Among the biggest challenges franchising will face this year is product and consumer adaptation to the realities of the coronavirus and a small number of financing options for this type of business.
The most successful crowdfunding project of the year within the framework of franchising was the collection of funds for La Cervecería de Barrio restaurant opening. It was held as part of the 2020 International franchise fair, which was held from 5 to 7 March.
The following brands are presented at the same exhibition: Santas Alitas, Todo para sus pies, Fly Trampoline Park. They were officially shown on the Snowball platform, through which they will raise capital to fund their expansion.
Santas Alitas is a restaurant chain founded in 2011. Currently, it has 18 establishments. Each new unit requires an average of US $ 58,547 (1.3 million Mexican pesos).
The Todo para sus pies center is considered one of the veterans in the franchise sector as they have been expanding with this model since 1995. Today there are more than 90 outlets in Mexico and five in Costa Rica. The brand has an initial investment of $ 58,547 (1.3 million Mexican pesos) for retail outlet.
Fly Trampoline Park is a Jalisco-based company founded in 1998 that specializes in the design and manufacture of inflatable boats, playgrounds and trampolines. Currently managing six locations. Required investment can range from USD 58,547 (Mexican pesos 1.3 million) to USD 2.8 million (Mexican pesos 6.2 million).
According to Juan Manuel Gallastegui, president of the consulting firm Gallástegui Armella Franquicias, the crowdfunding model democratizes investment. This allows anyone who has a resource but does not want work on a franchise to invest in a promising sector with minimal risk. Now franchising is one of the fastest growing sectors of the economy in Mexico, with an average of 10% per year and 4.2% of local GDP. Franchising offers crowdfunding investors business models that have a 90% chance of surviving the first five years of operation, while having only 20% of the business.
The first penetration of franchises into crowdfunding came through the Play Business platform in collaboration with Feher & Feher. As a result, $ 8 million (180 million Mexican pesos) was received for 13 brands funding. The most successful crowdfunding campaigns were La Cervecería de Barrio, the first franchise started investment rounds, and the Irish pub Cinnabon and McCarthy's. It makes clear the fact that the sector of the restaurant and snack bar is getting the most attention from investors. Last December, 60,000 registered users were able to invest in the La Cervecería de Barrio platform starting at $ 336 (7,500 Mexican pesos). As a result, 1,000 investors took part and over $ 900,000 (20 million Mexican pesos) were raised. Thanks to the received investment, La Cervecería de Barrio will continue to fulfill its new expansion plans and open branches in the following cities: Metepec, Naples and Pedregal. Cinnabon is the first of the companies which has already launched a second round of investments. The bakery chain was able to raise $ 1.1 million (26 million Mexican pesos) in the firstround. It plans to raise at $ 675,000 (15 million Mexican pesos) in the second round with a minimum investment per person starting at $ 225 (5,000 Mexican pesos). The raised capital will be used to open 11 new branches: three in Mexico, four in Puebla, three in Monterrey and one in Guadalajara. Another success story is Irish pub McCarthy's, which also started its second round of investments, raising $ 950,000 (21 million Mexican pesos). The brand aims to raise a minimum of $ 676,000 (15 million Mexican pesos) which be used to open two new establishments in Coyoacán and Querétaro. Part of the capital will be invested in the modernization of existing facilities in Metepec and Pachuca. There are also other brands that are starting to penetrate into crowdfunding - Caldos Ánimo (the restaurant); Potzollcalli (the restaurant); La borra del cafe (cafeterias); 100 Montaditos (restaurant); Tintorerías Max (dry cleaning); Mister Sushi (the restaurant); Pizza Amore (the restaurant); EPS Servicio Automotriz (the auto shop); and Galt Energy (solar panel installation).
View all franchises in Mexico
DIDN'T FIND WHAT YOU WANT?
ASK THE EXPERTS